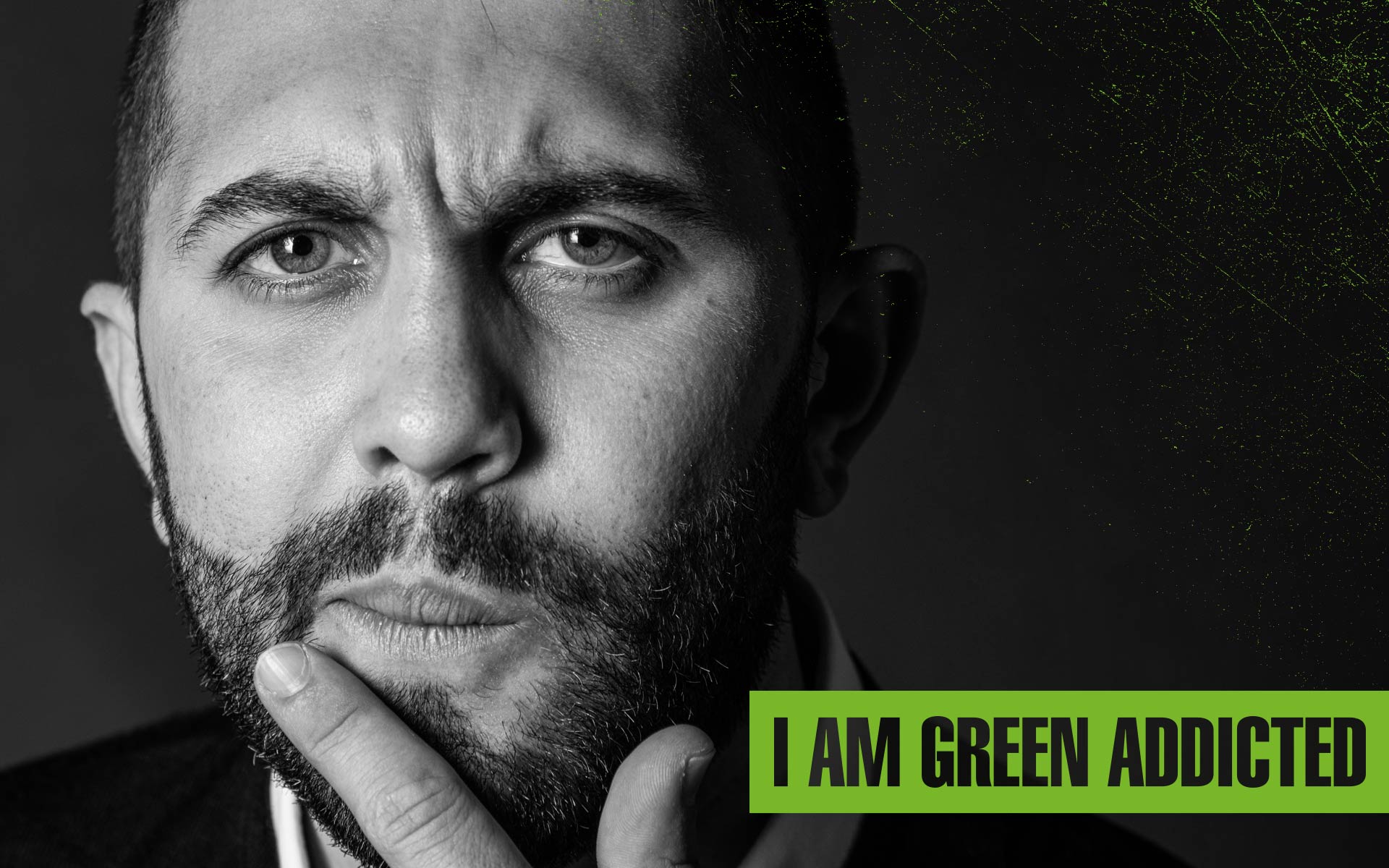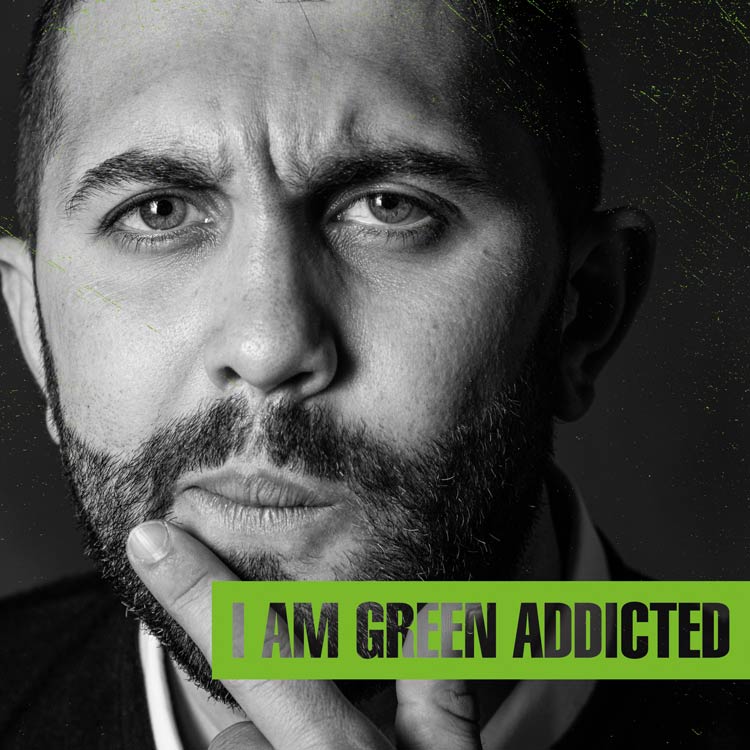 I am addicted to green
that I have always believed in,
starting from Jungle pay-off.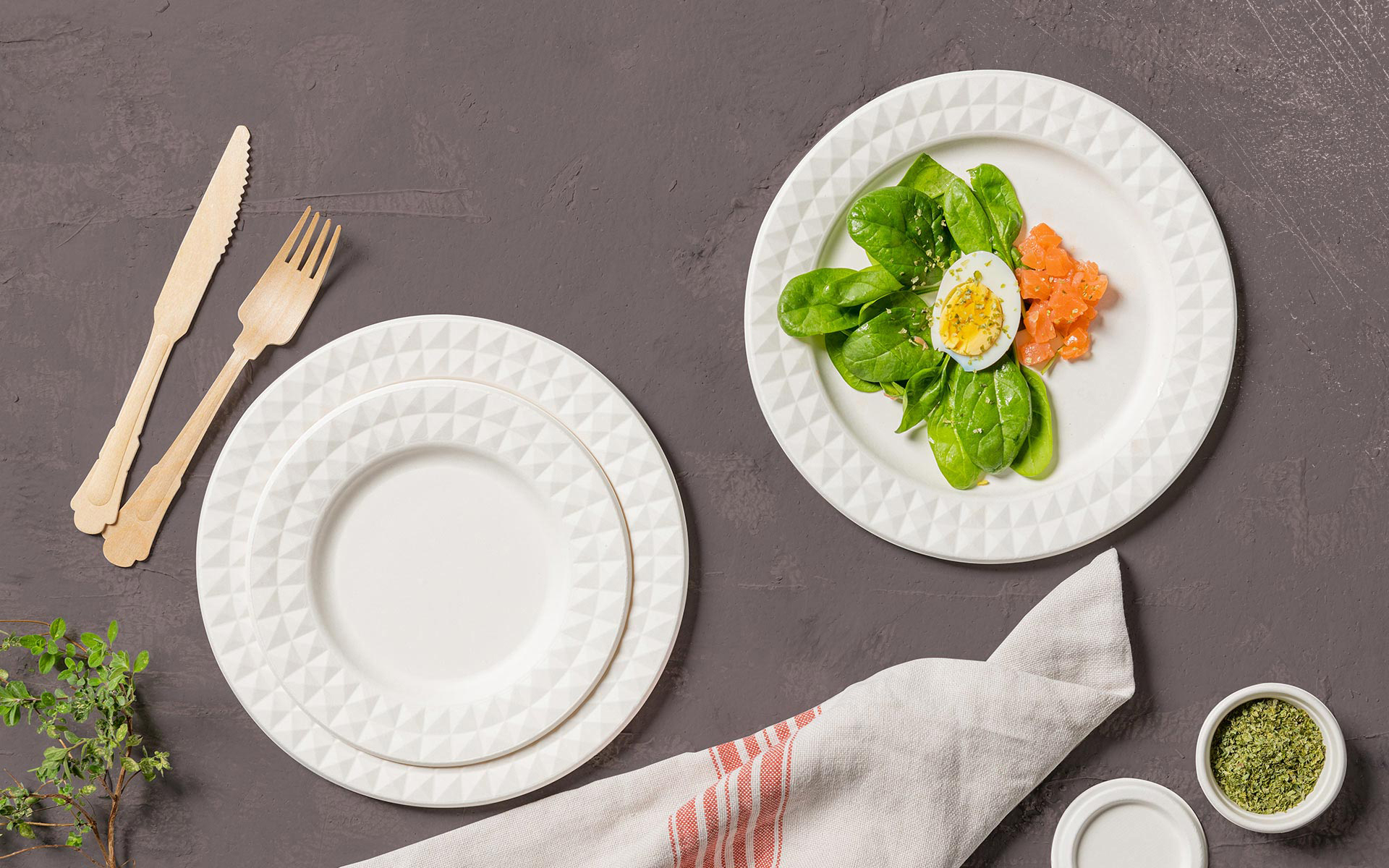 Decor line
The Decor line offers a classic design enriched by a refined decoration pattern
at the edges. These simple and elegant plates enhance the presentation of the food. All items are compostable.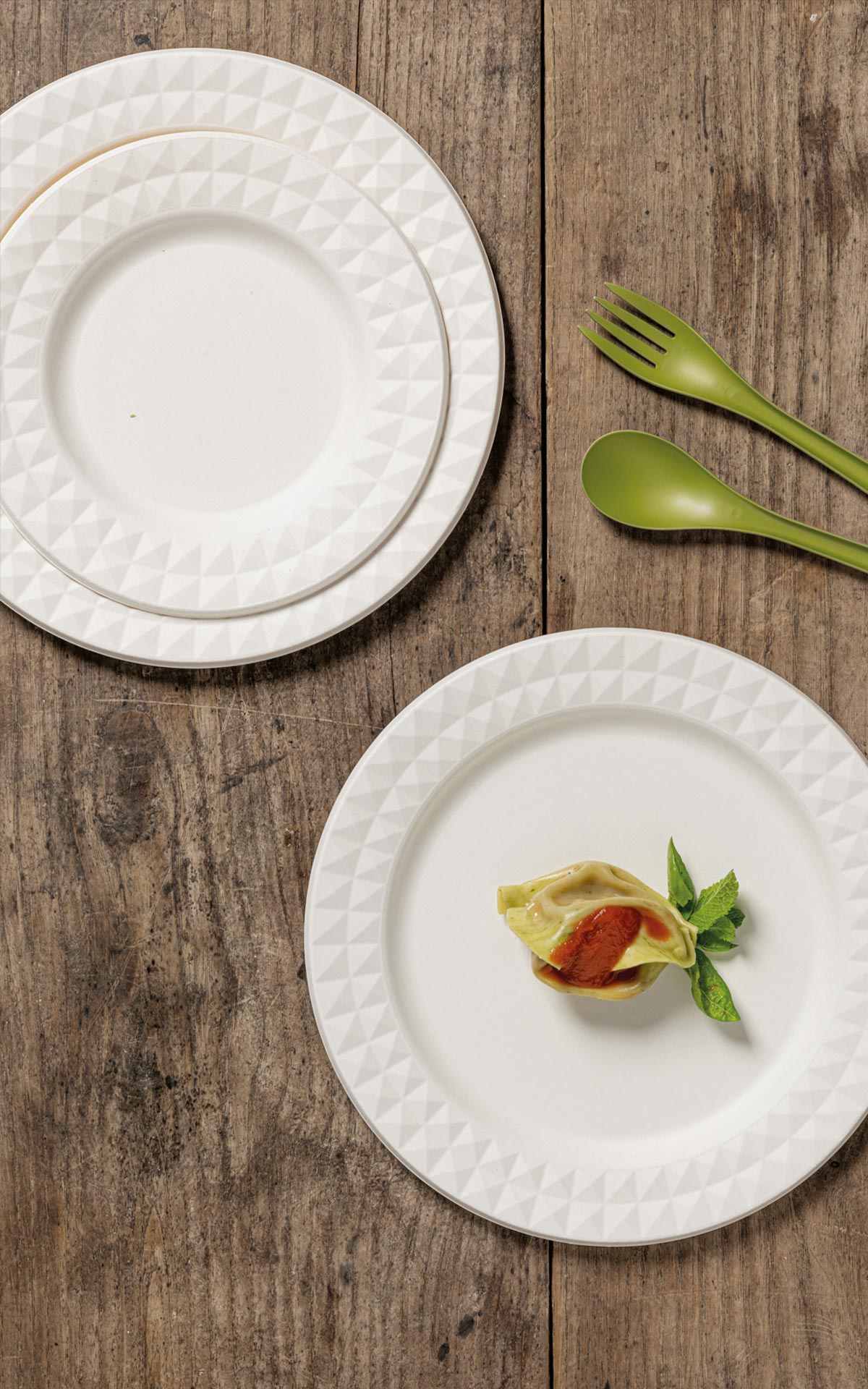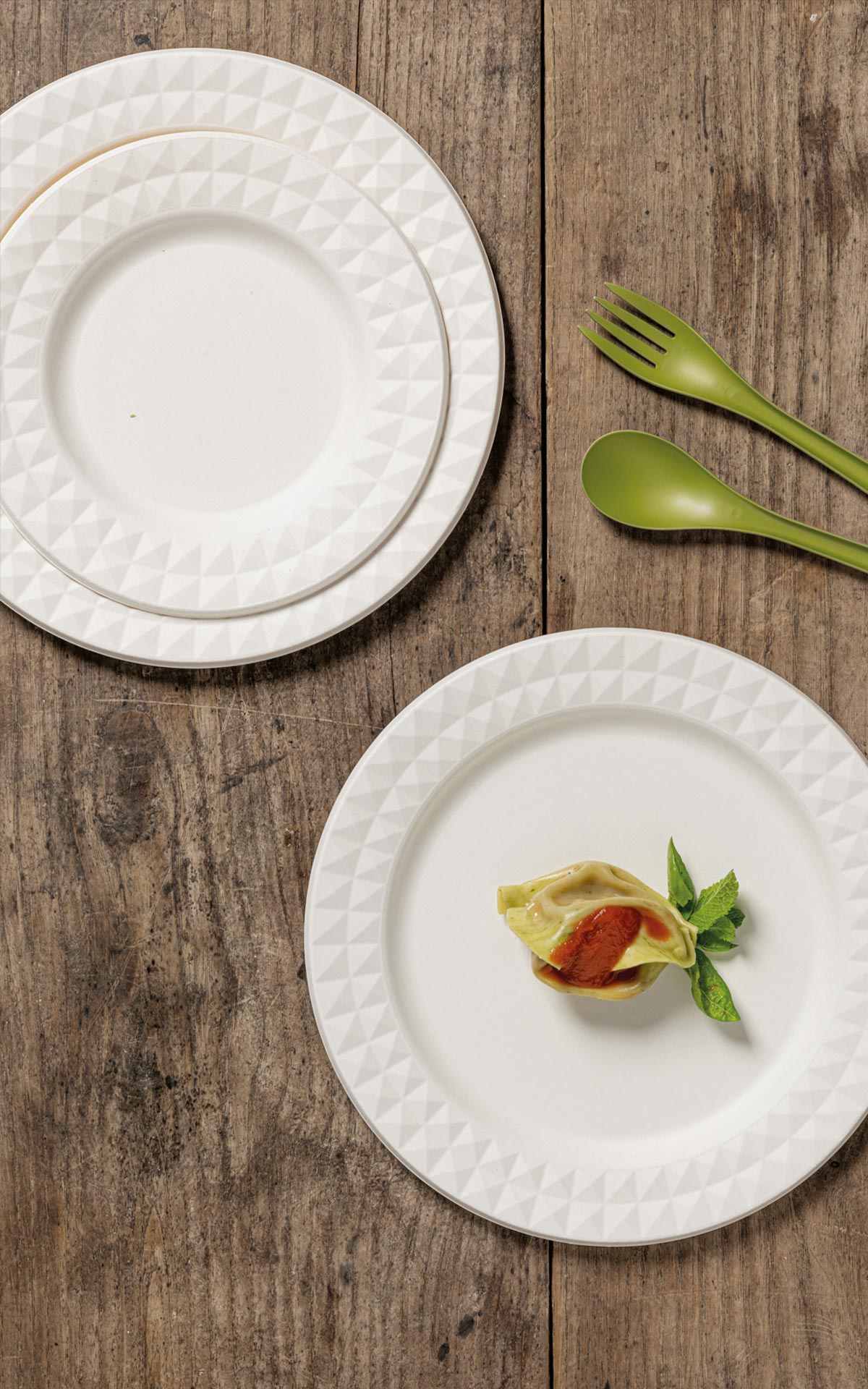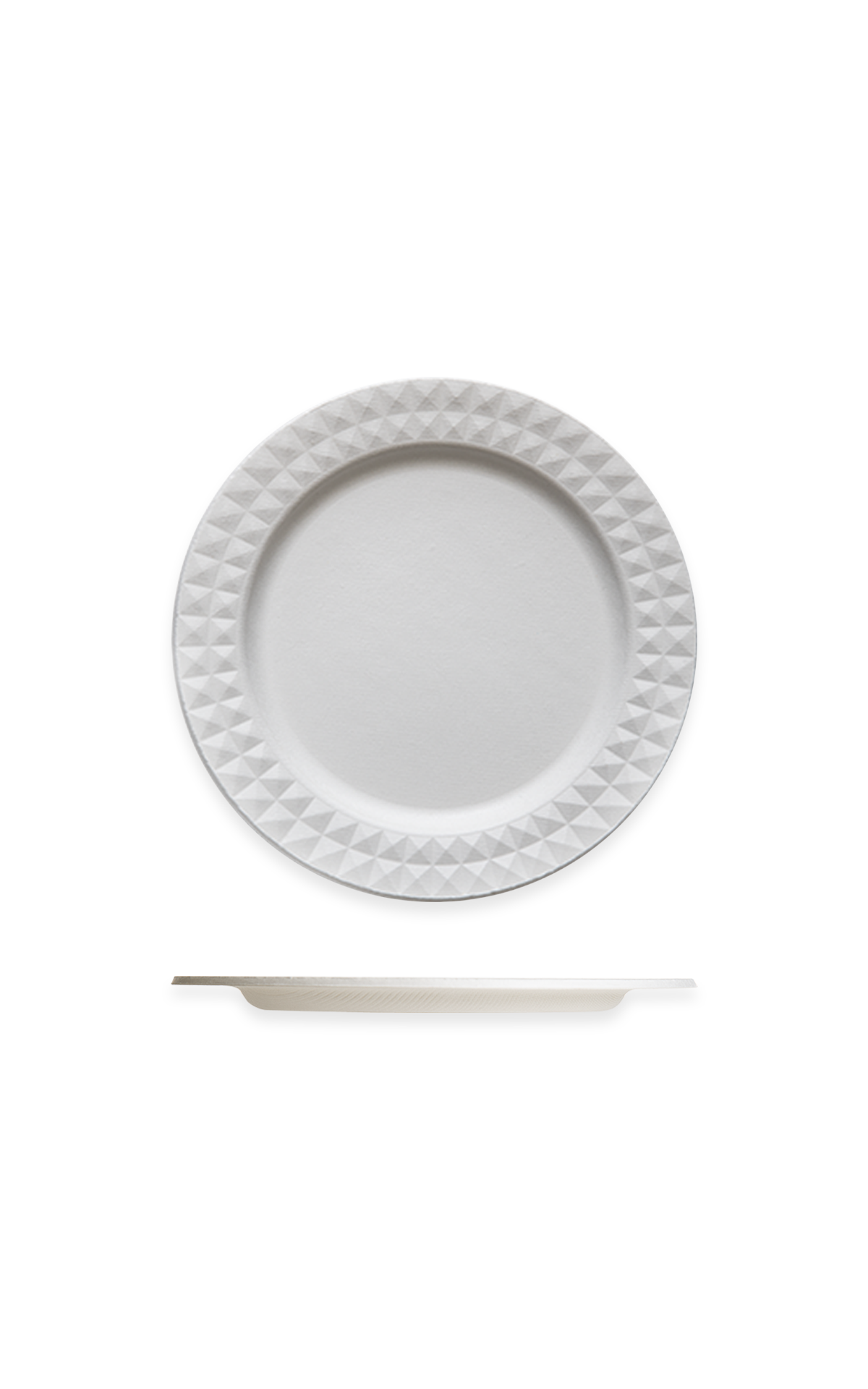 DECOR pulp plate 23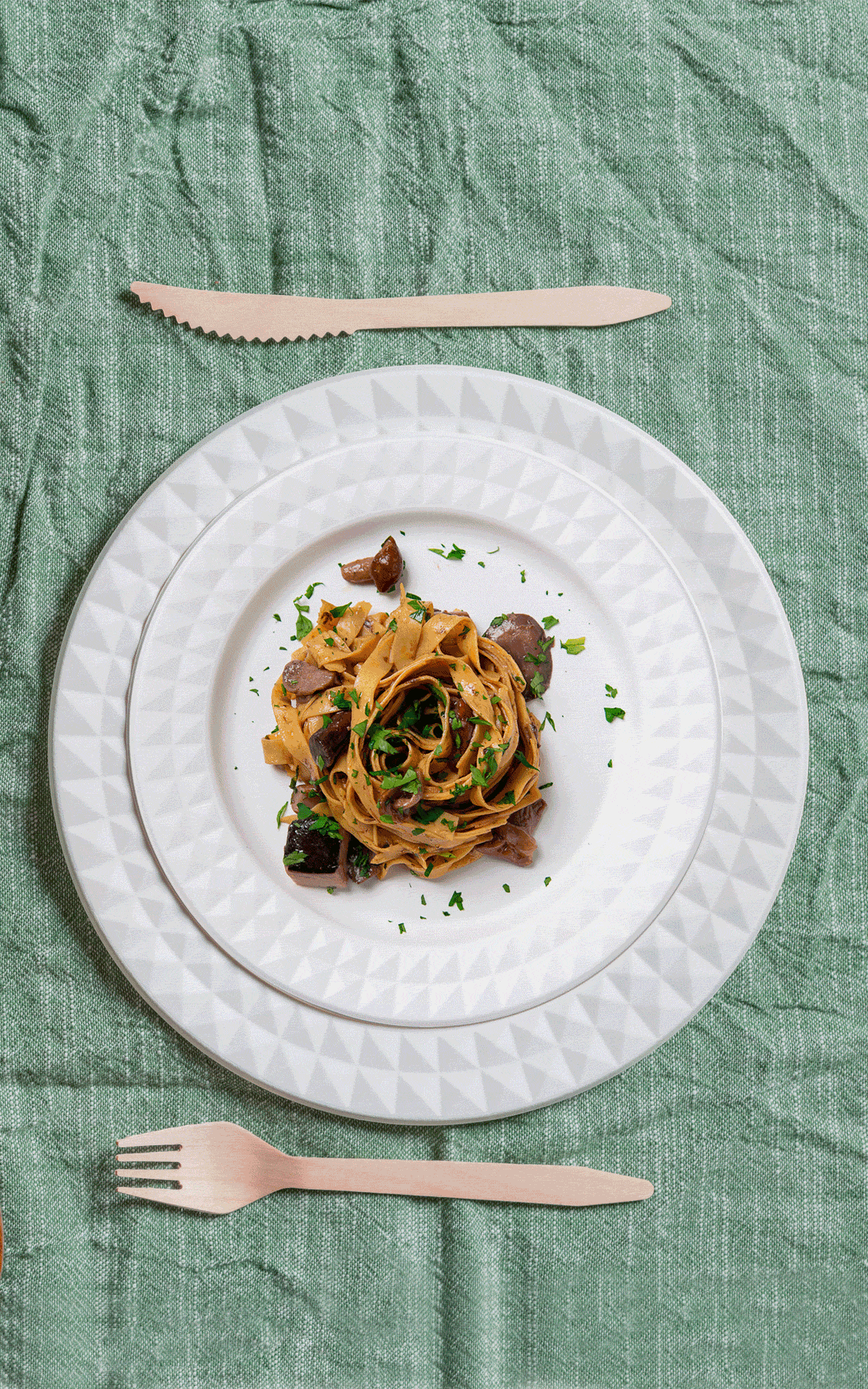 DECOR pulp plate 18
DECOR Bowl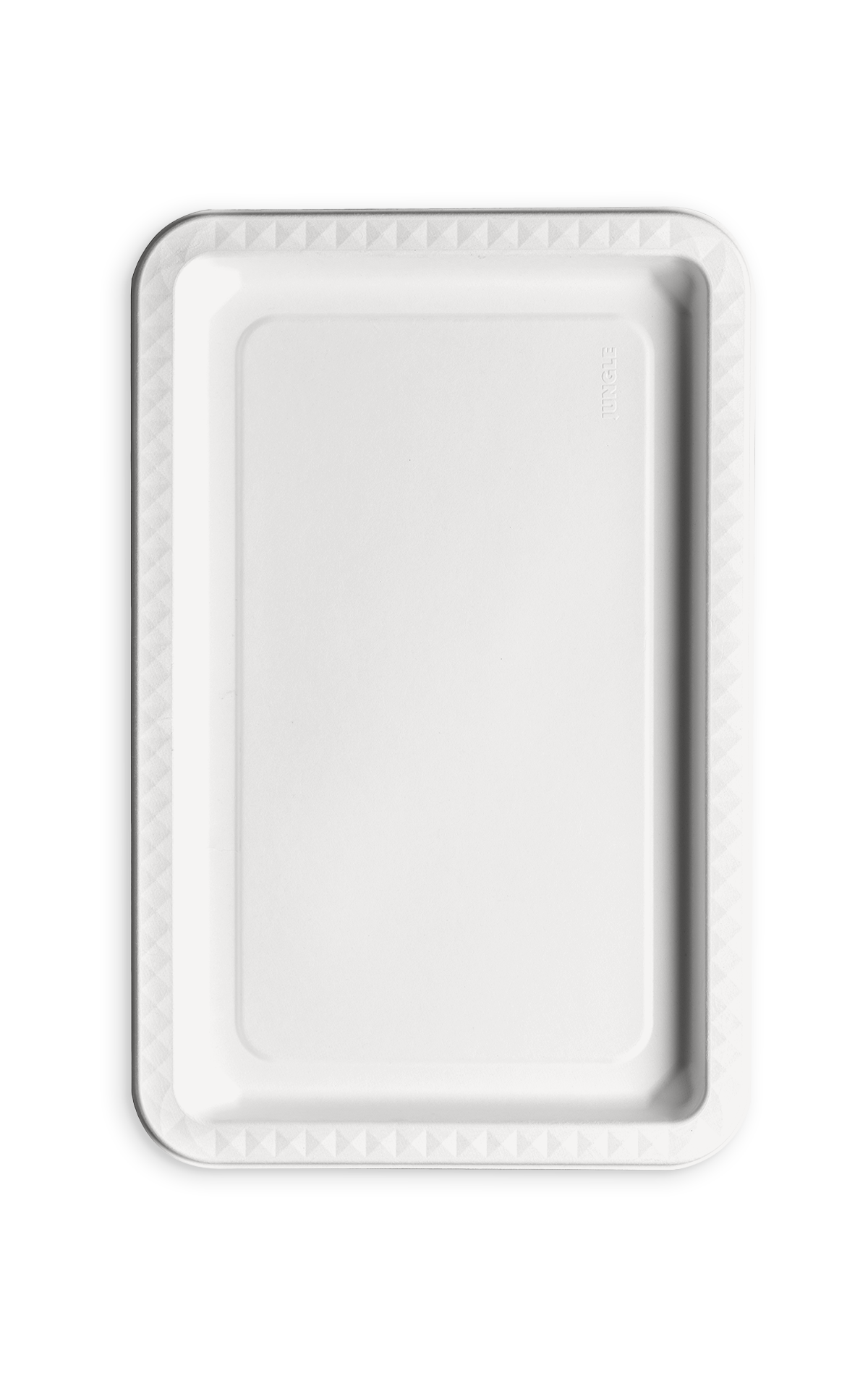 DECOR Tray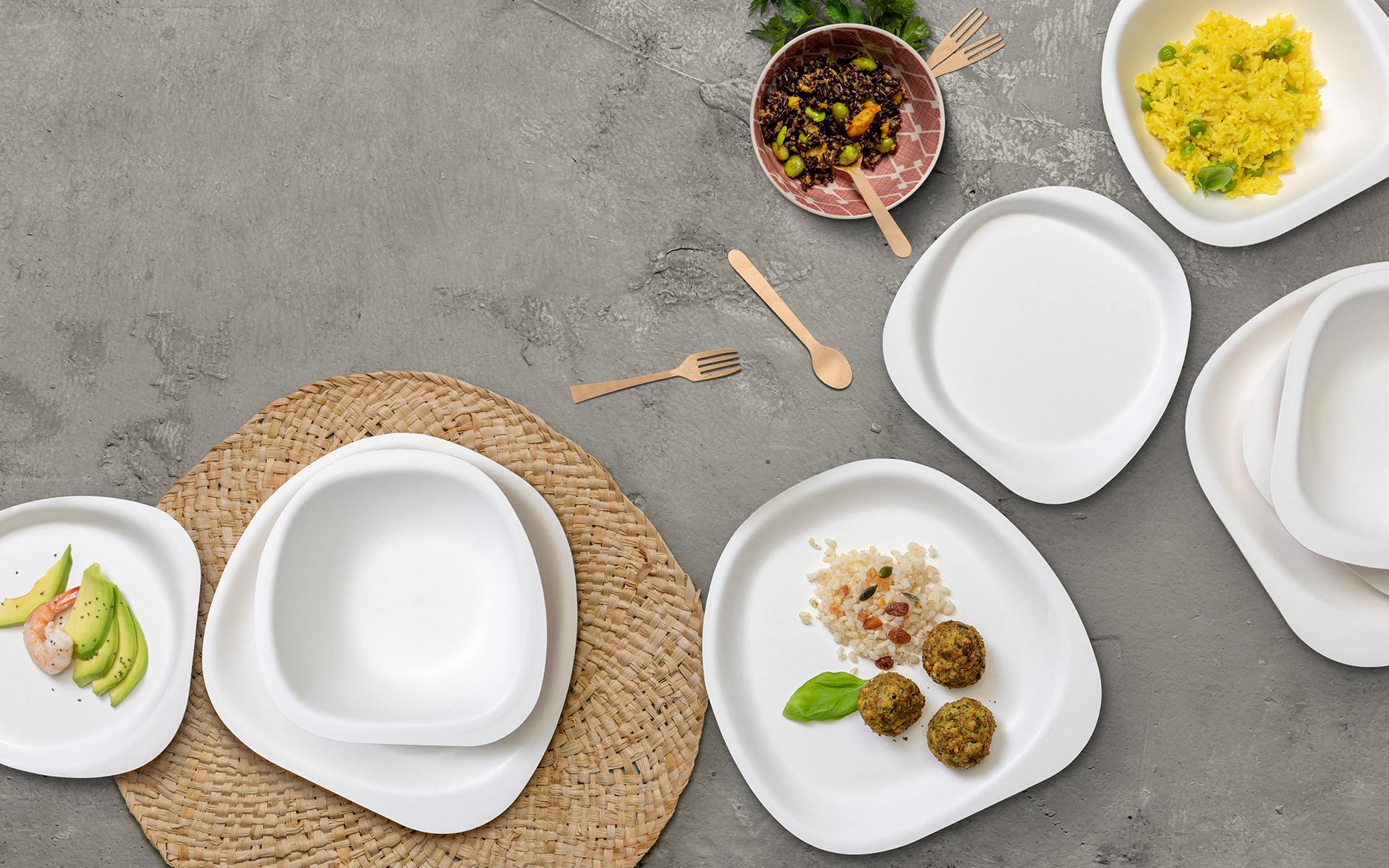 Stone line
The Stone tableware collection emulates the natural and organic shapes of rocks. The simplicity of forms and the delicate warped edges of each plate, when placed inside one another, gives the impression of harmonic flowers. The irregular soft shapes, different for each item, allow easy handling and stacking, and are outstanding for the visual presentation of food. Made of Pulp, Stone tableware is compostable,biodegradable, microwavable, freezer friendly, and oven safe up to 120 °C.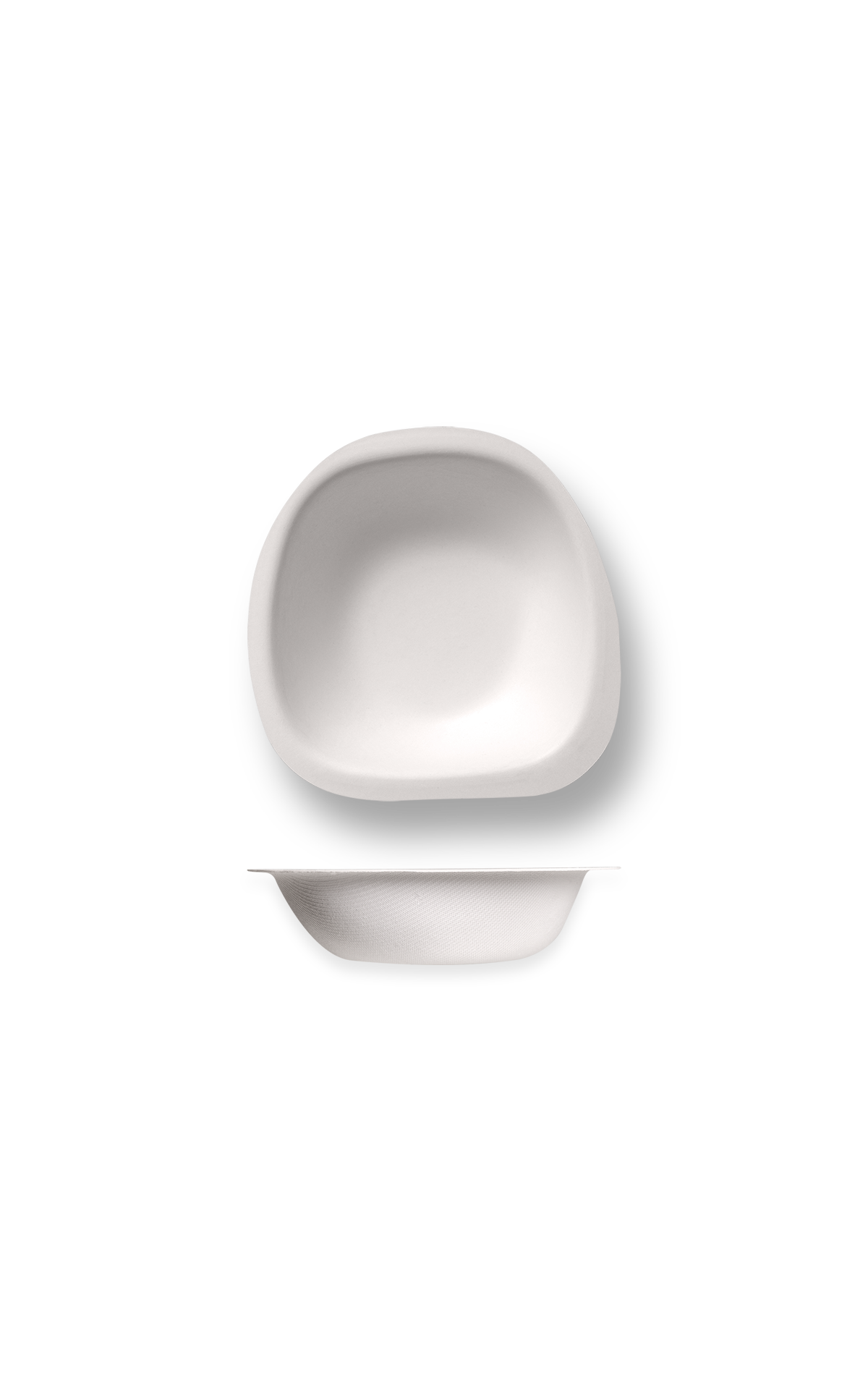 STONE pulp bowl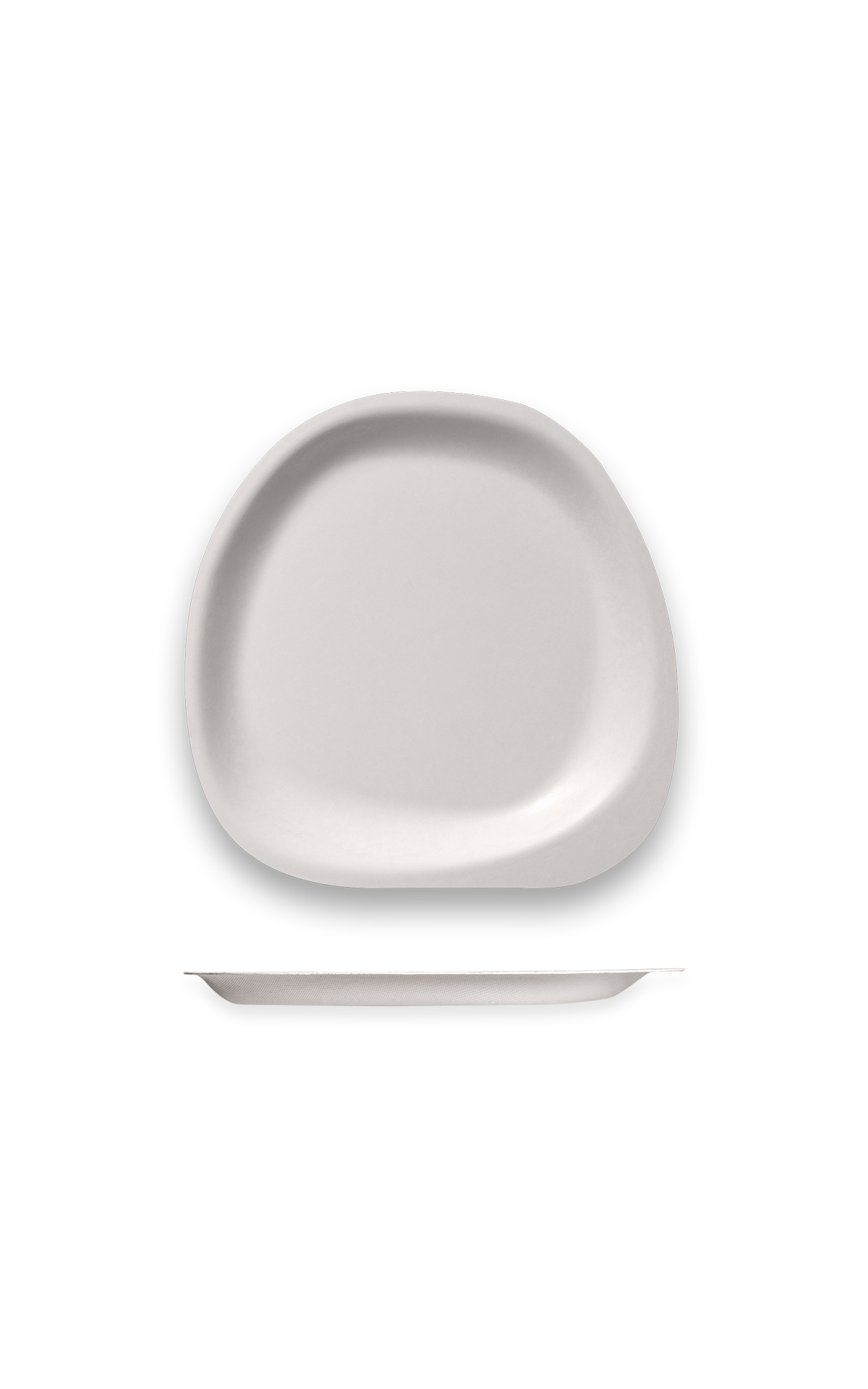 STONE pulp plate 22
STONE pulp plate 17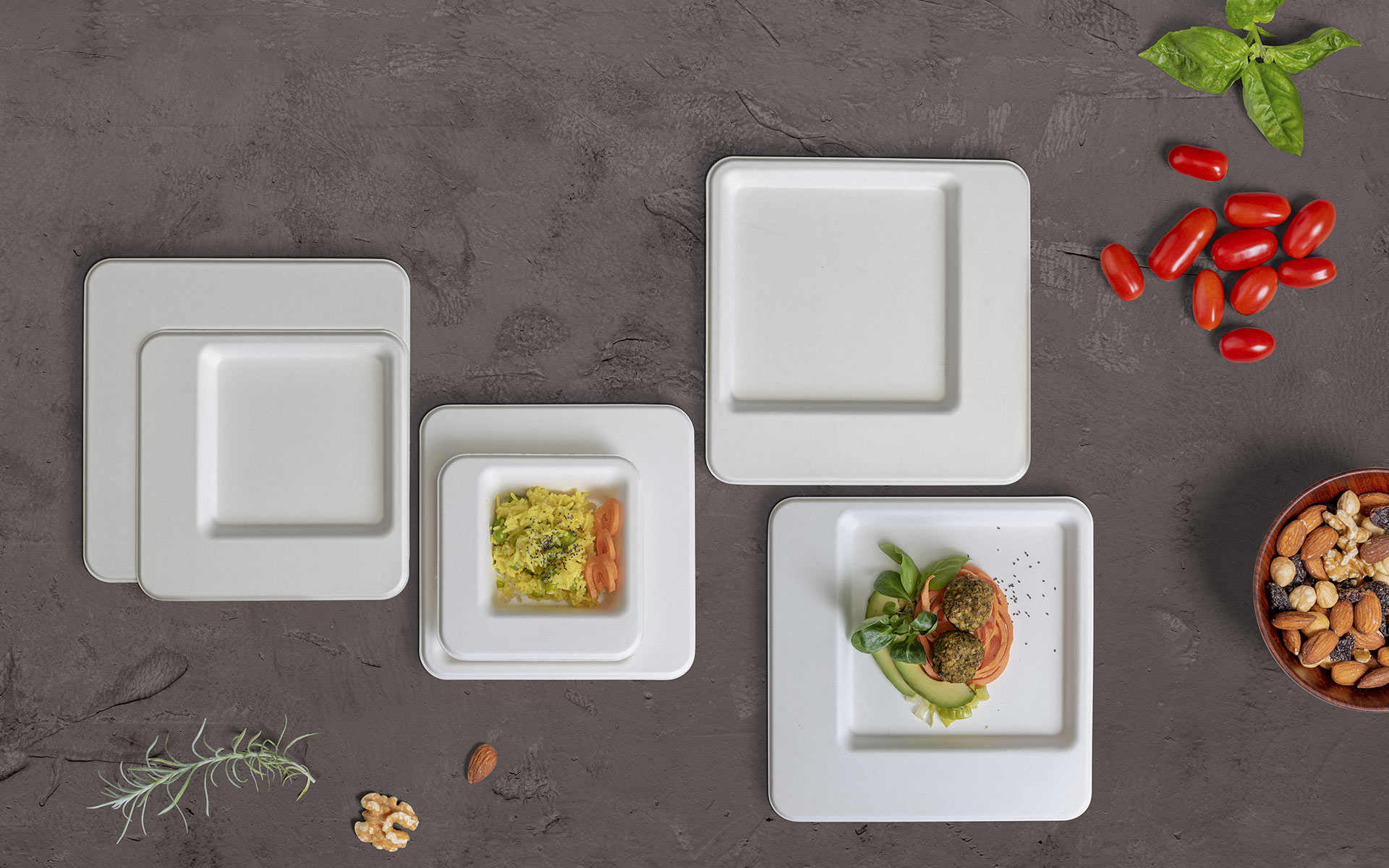 Diamond line
The real beauty of the Diamond range lies in its clever design features and variety of sizes. Diamond design has been created to accentuate the presentation and arrangement of the table while still focusing highly on functionality. Soft off-center squared lines are the creative concept of the Diamond range. This gives it incredible cleanliness which results in a unique and creative combination on the table. Made of Pulp, Diamond tableware is compostable, biodegradable, microwavable, freezer friendly, and oven safe up to 120 °C.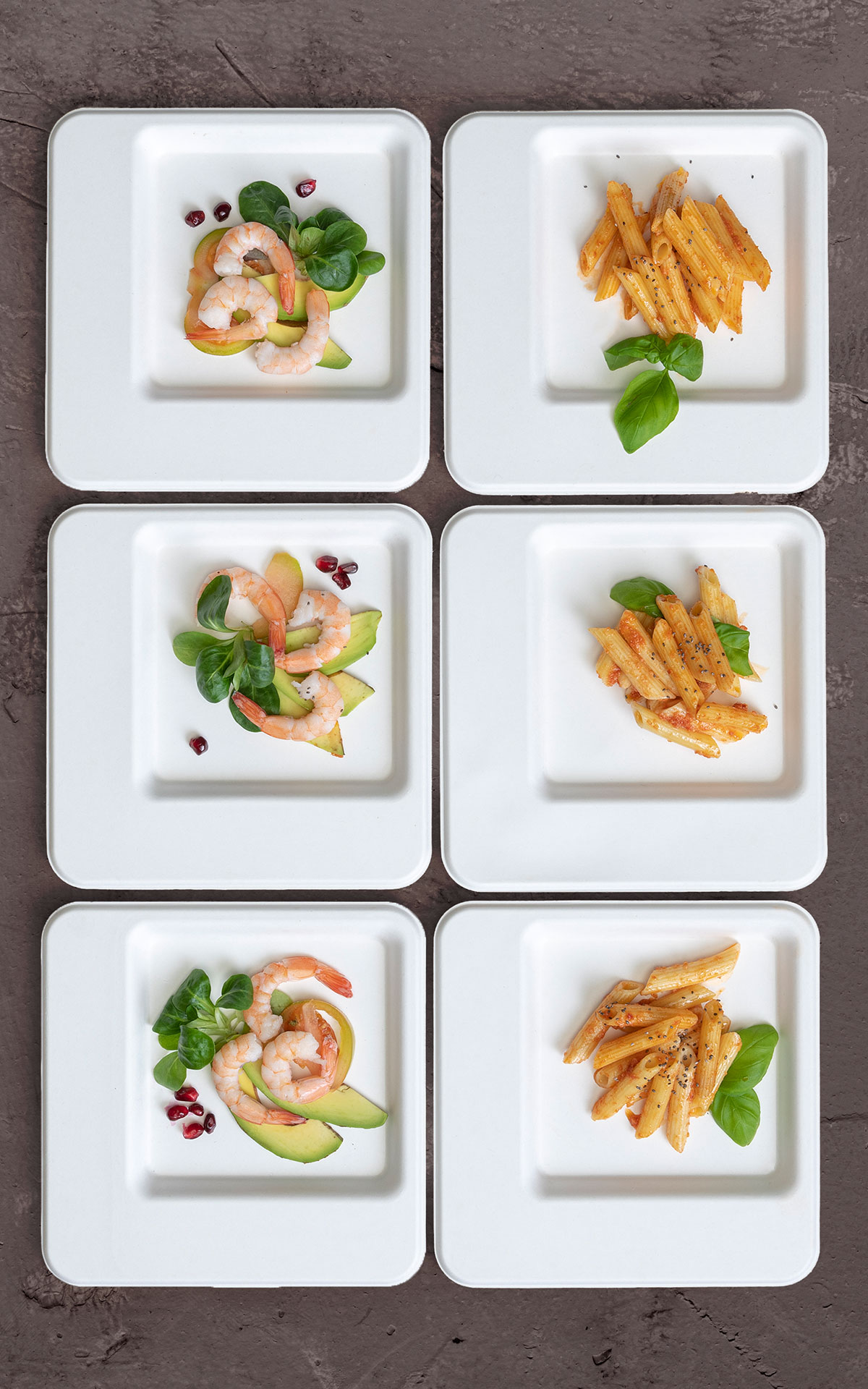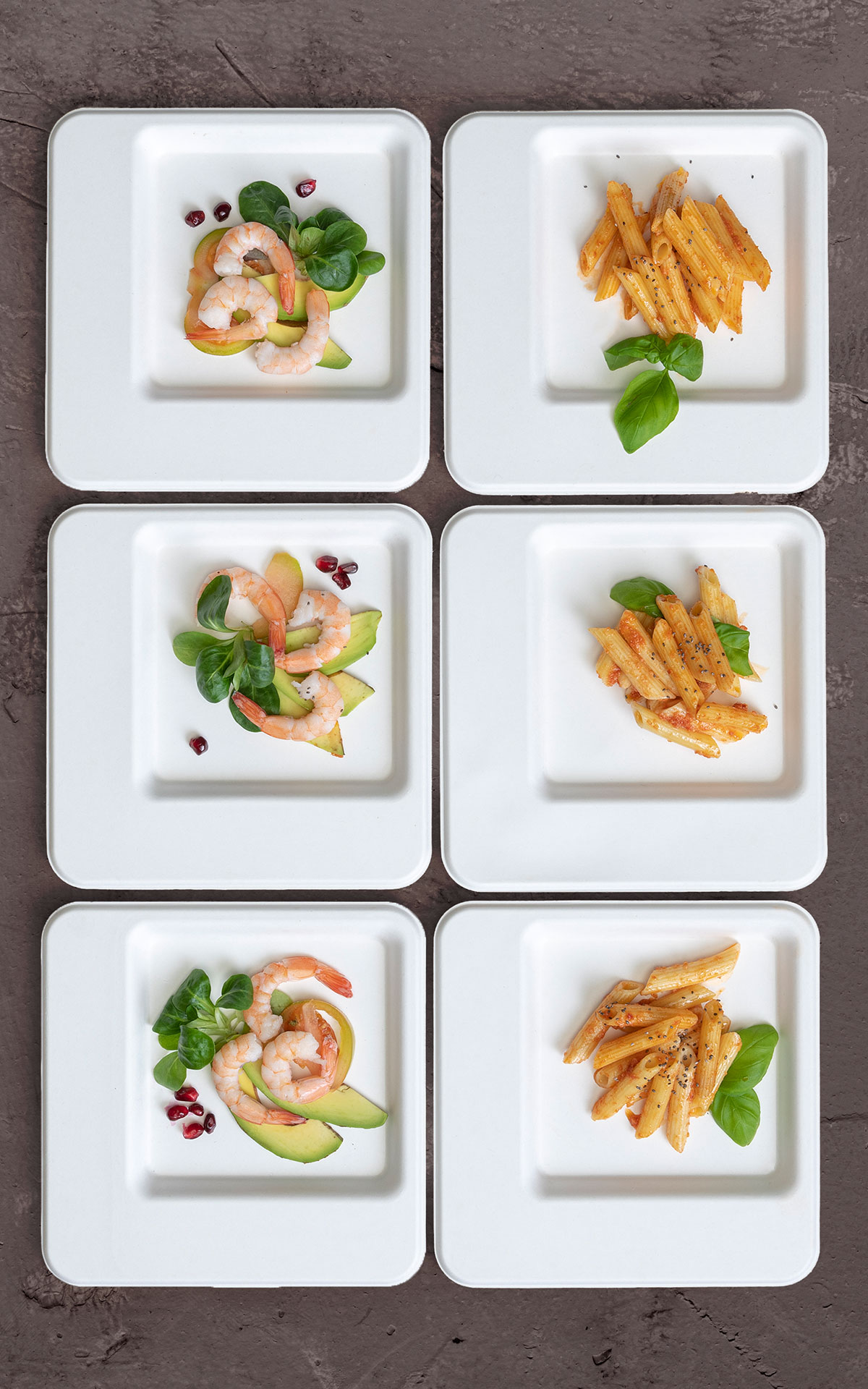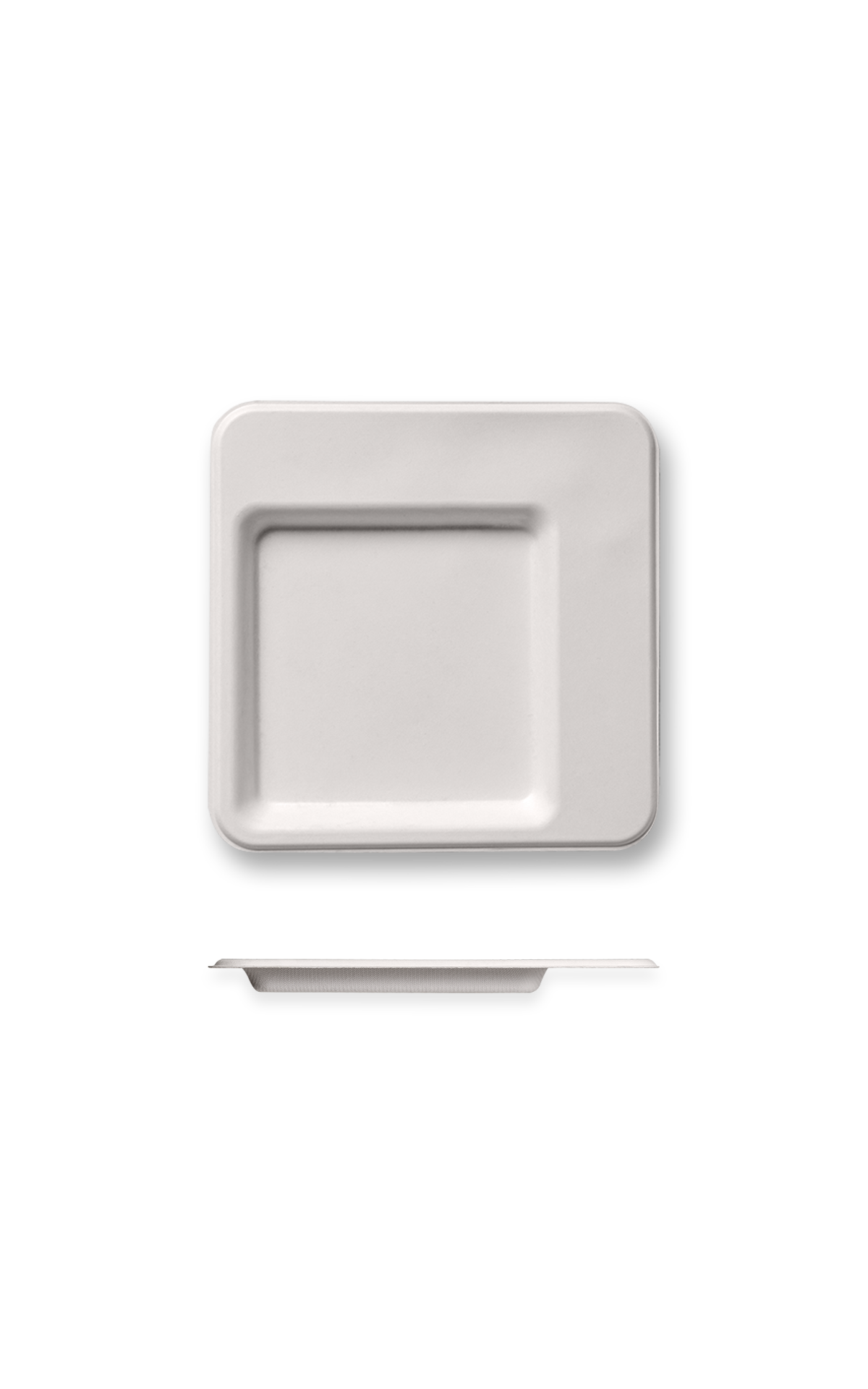 DIAMOND pulp plate 20
DIAMOND pulp plate 24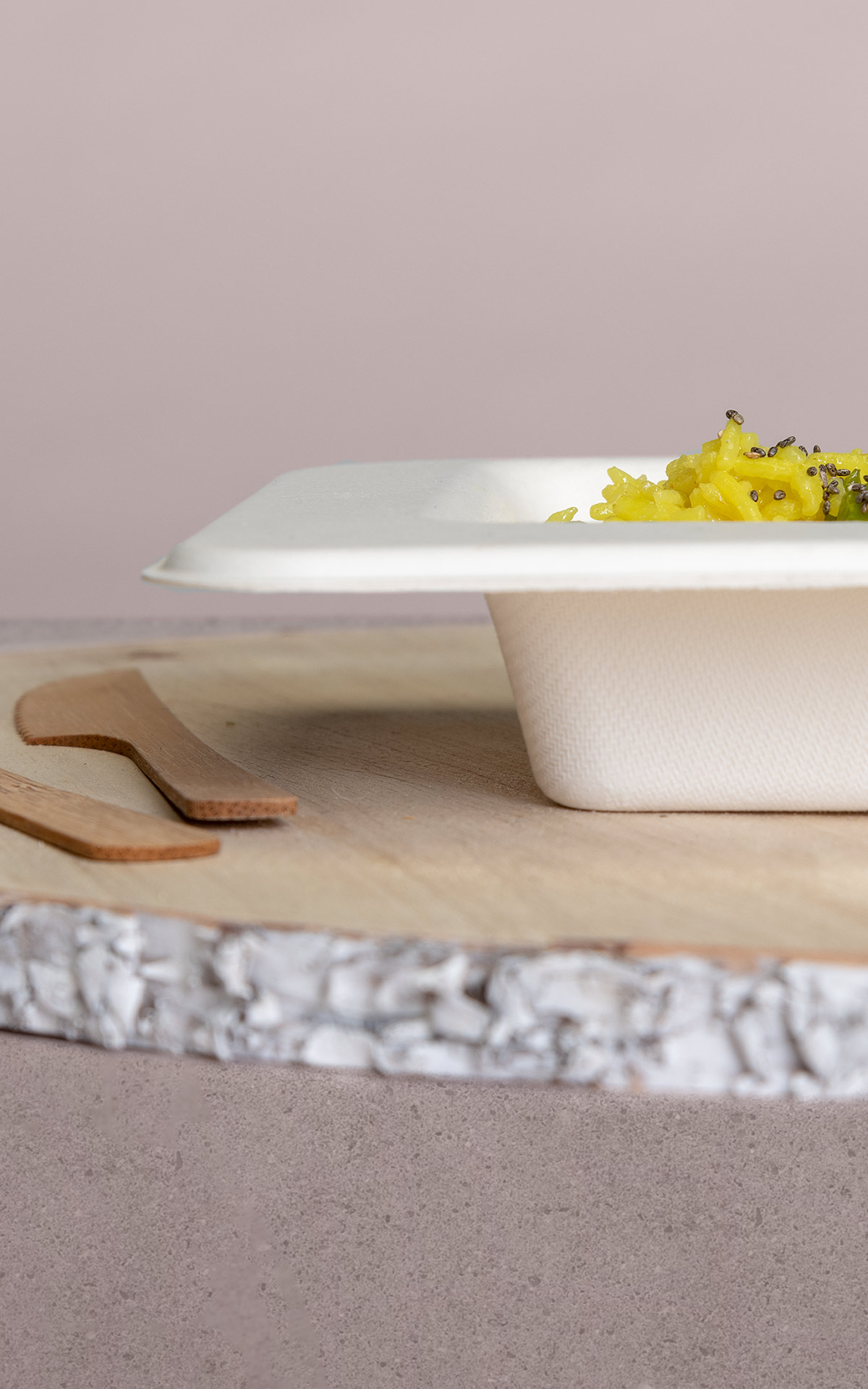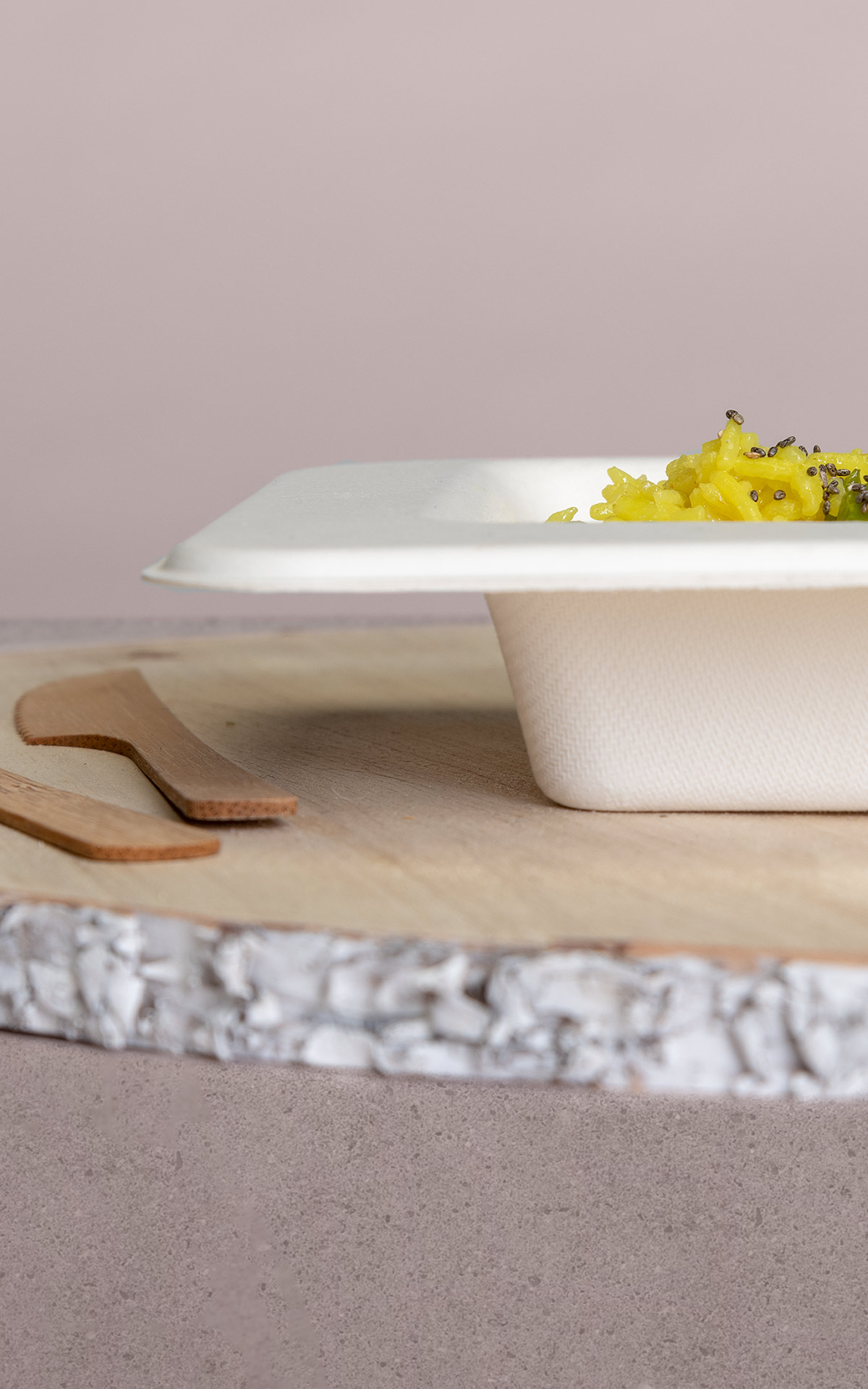 DIAMOND pulp bowl
Cutlery
The Jungle cutlery collection has been created according to the latest consumer trends in terms of look and functionality. Every Jungle cutlery line combines sustainability with exceptional design and performance, by use of different materials, CPLA and natural wood.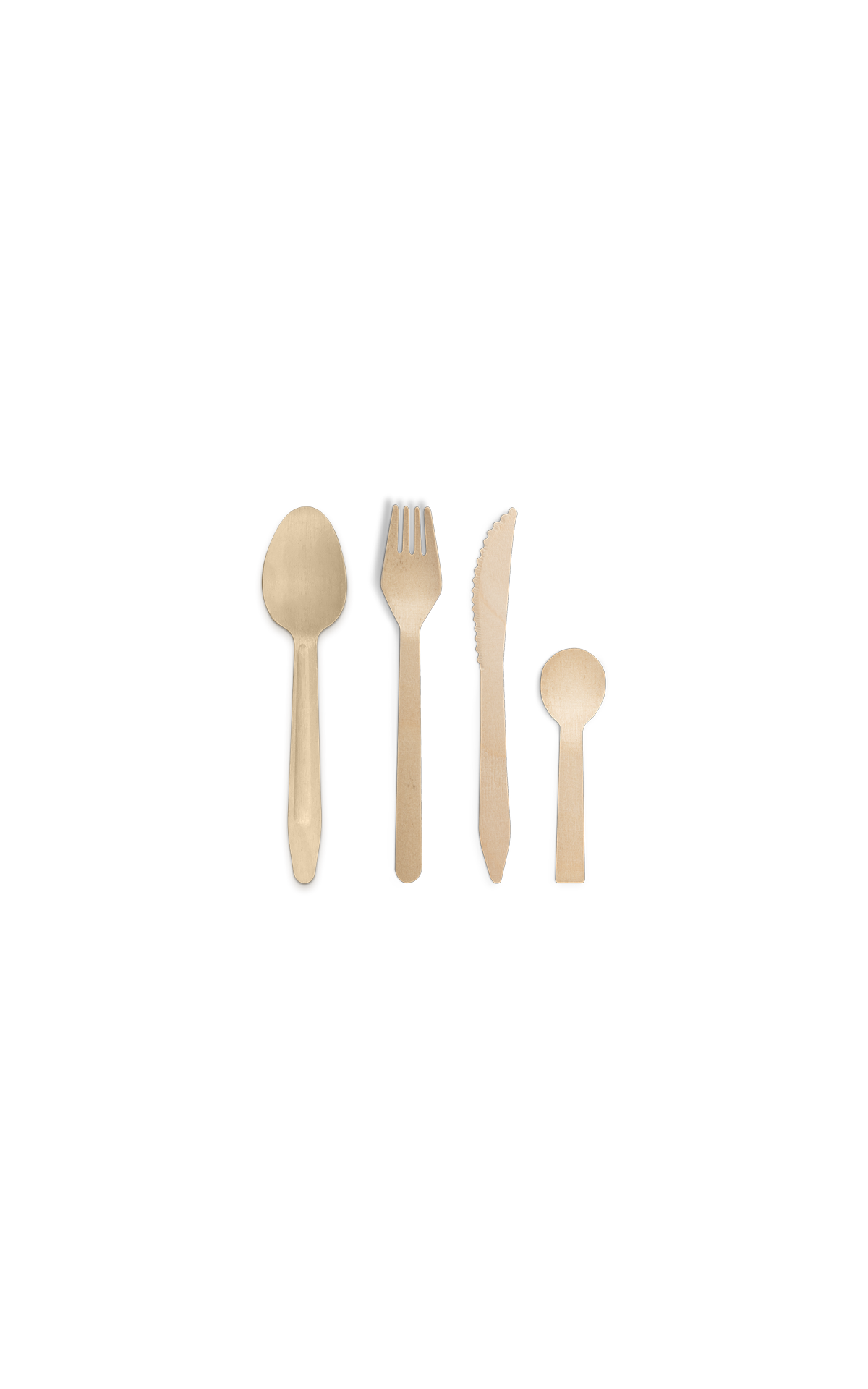 Basic wooden cutlery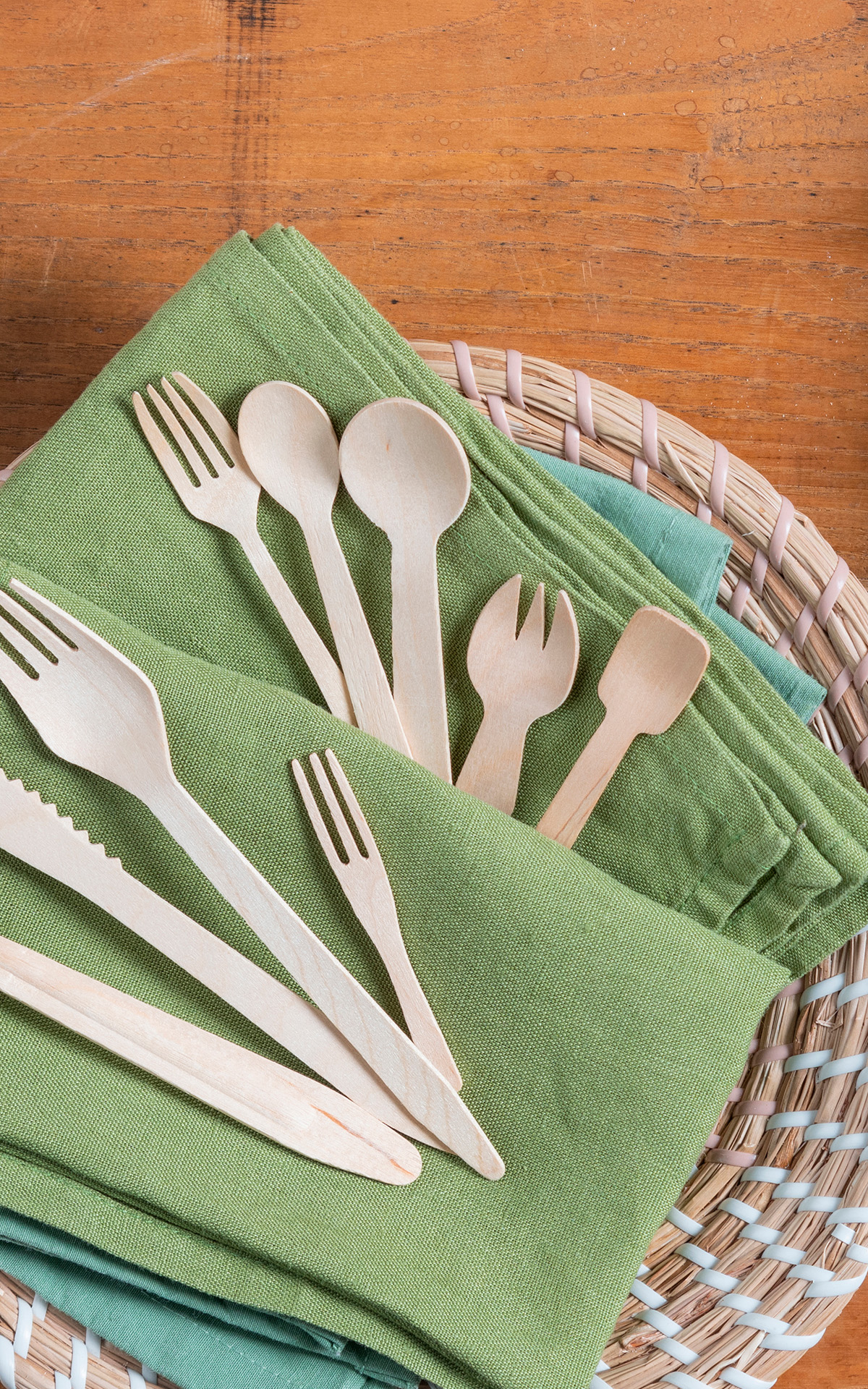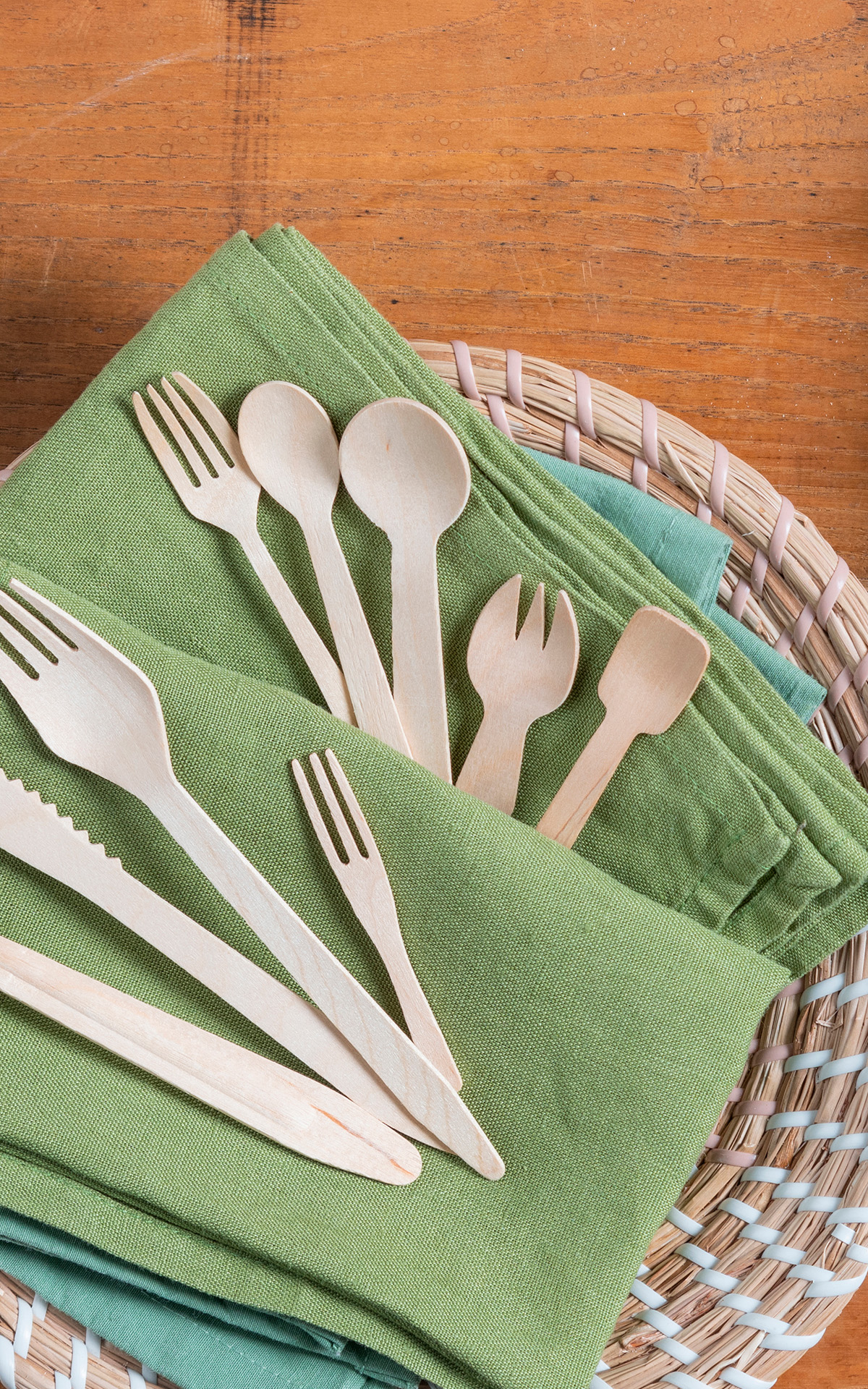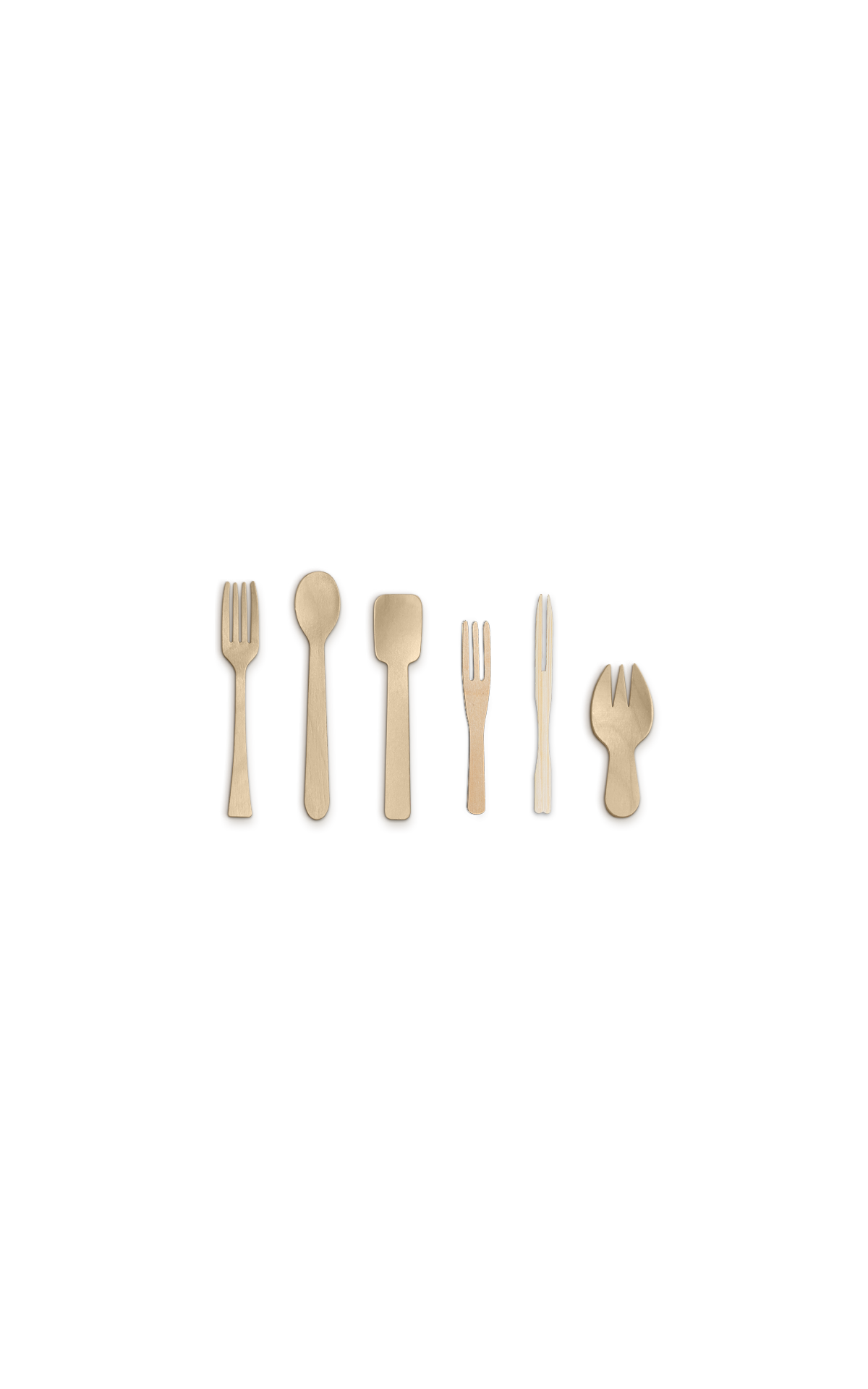 Mini wooden cutlery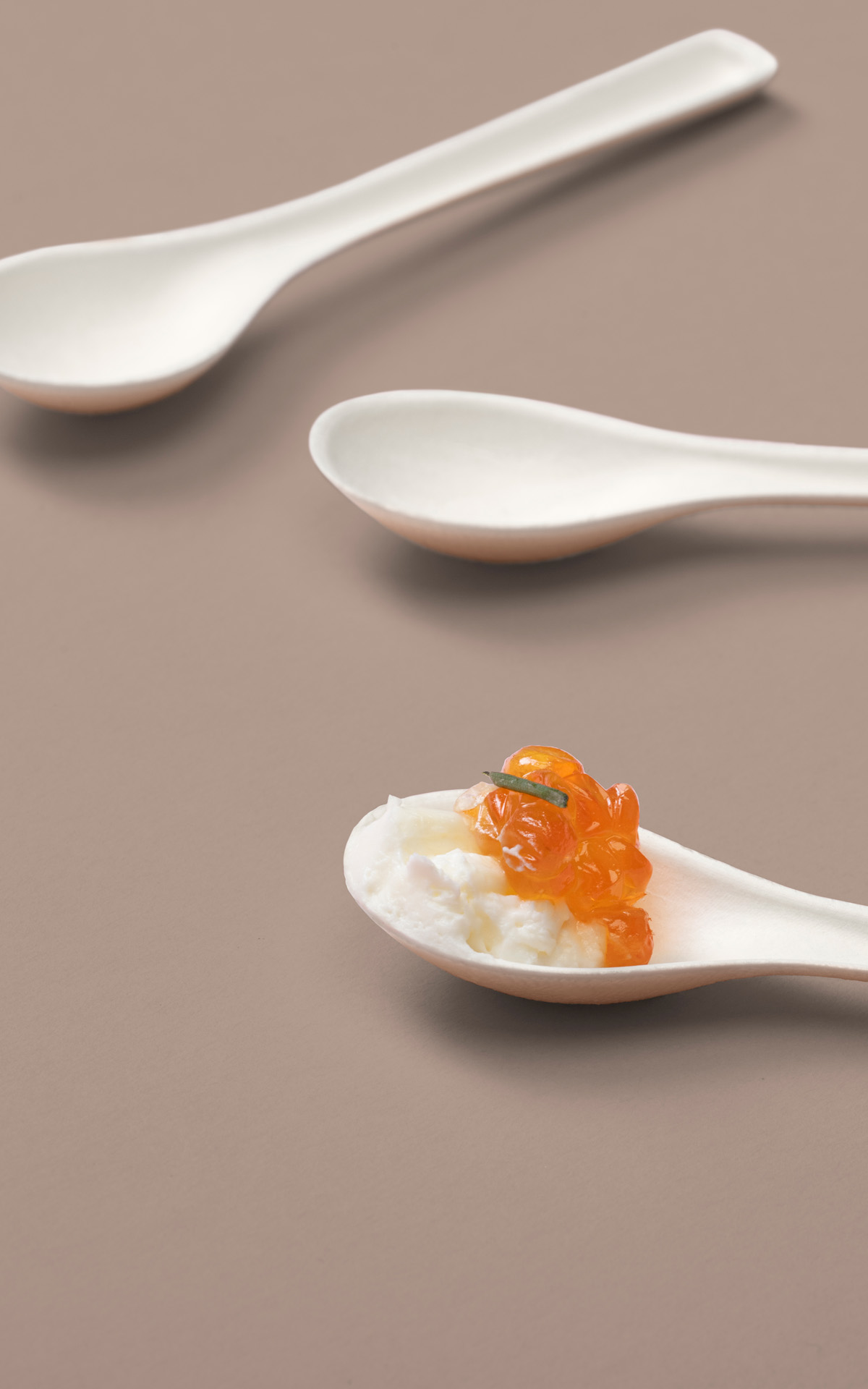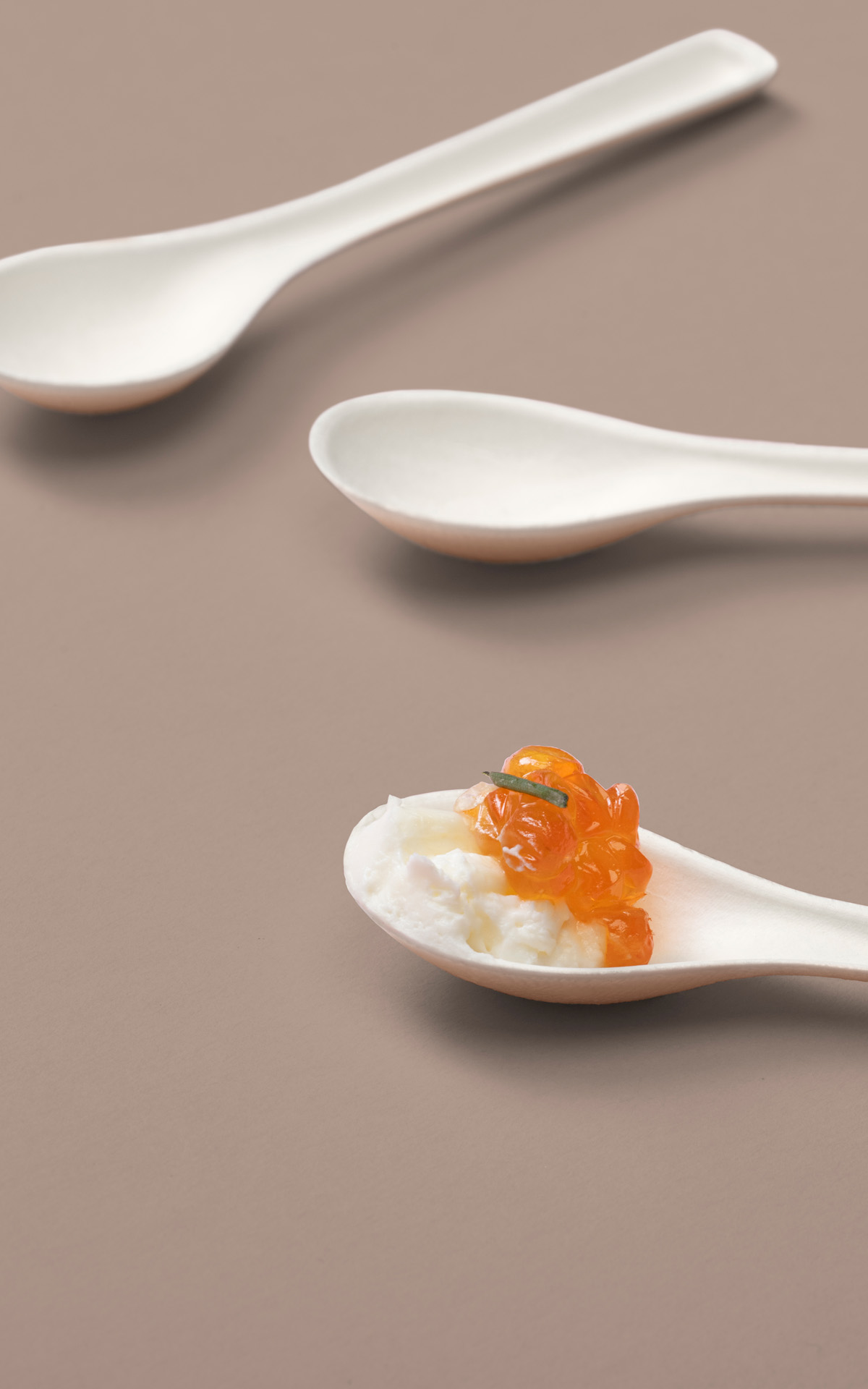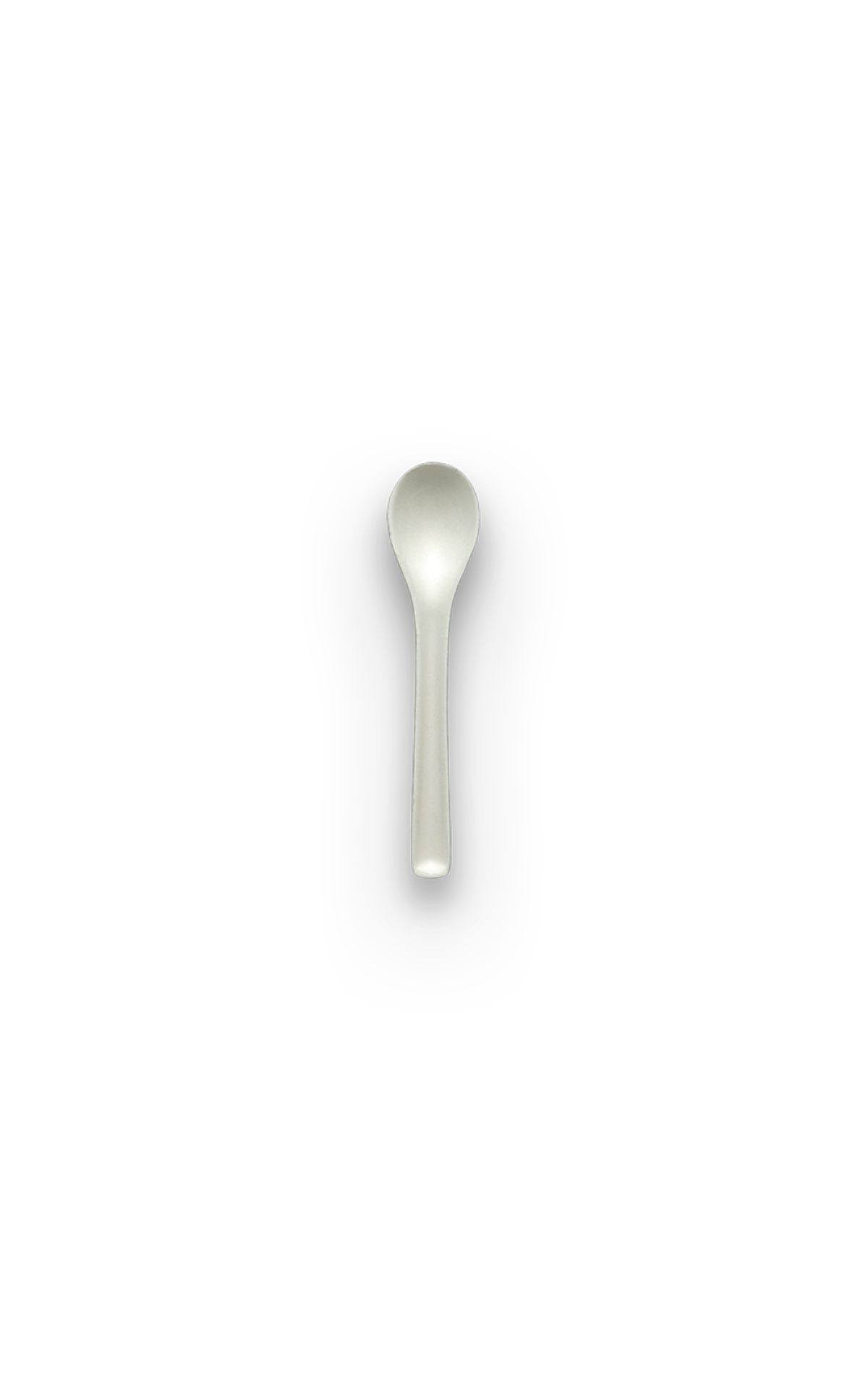 Pulp mini spoon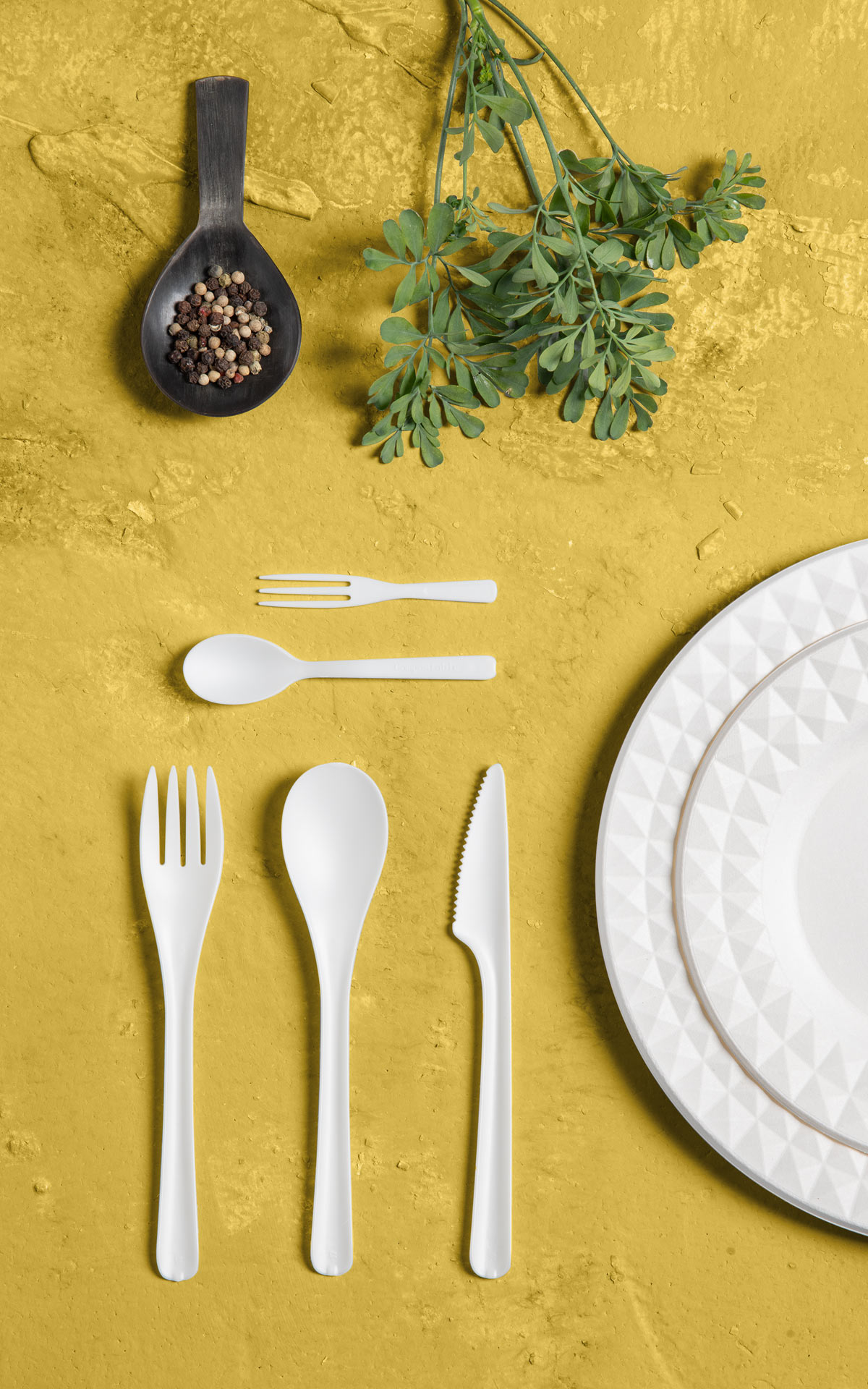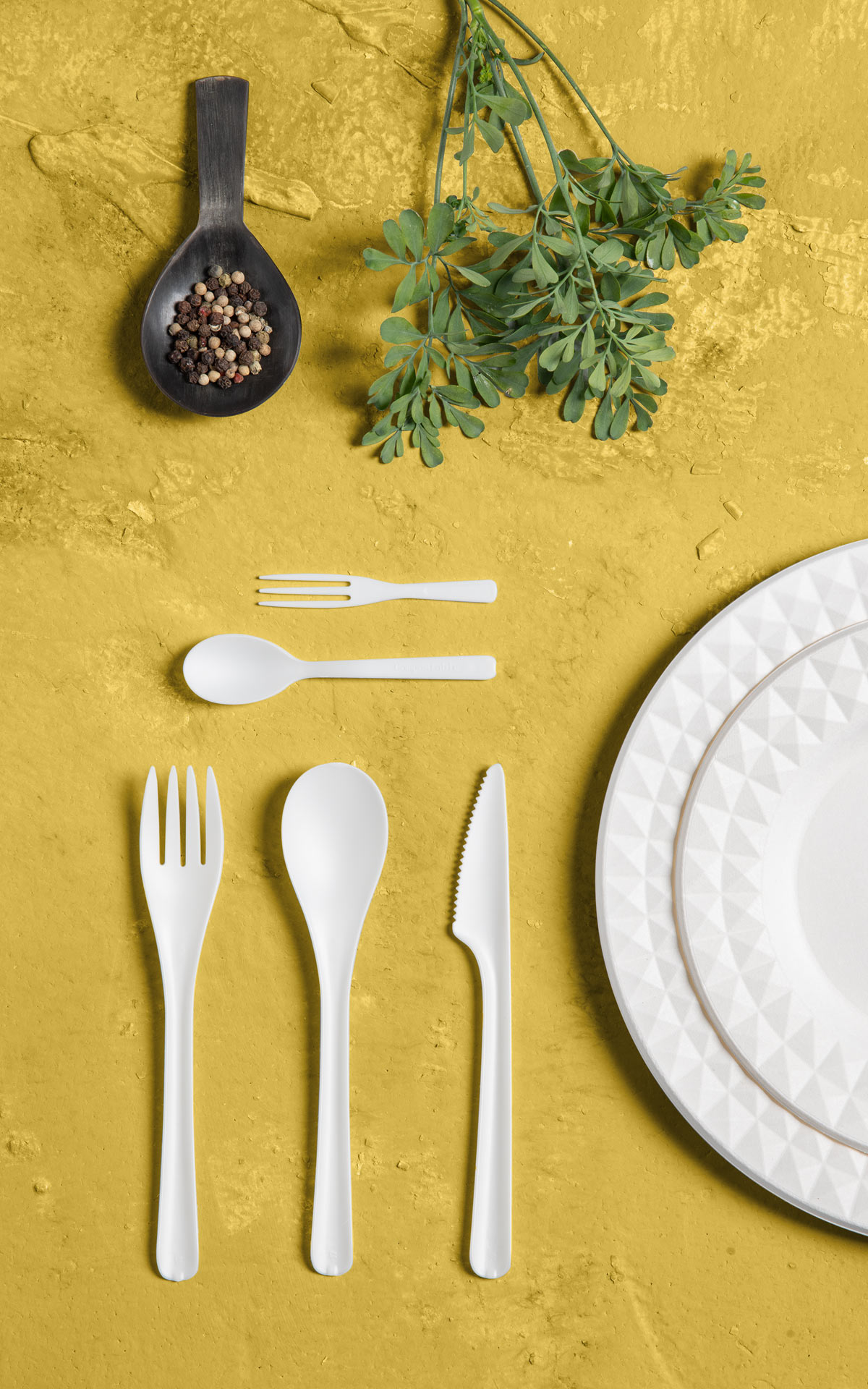 Bloom – cpla cutlery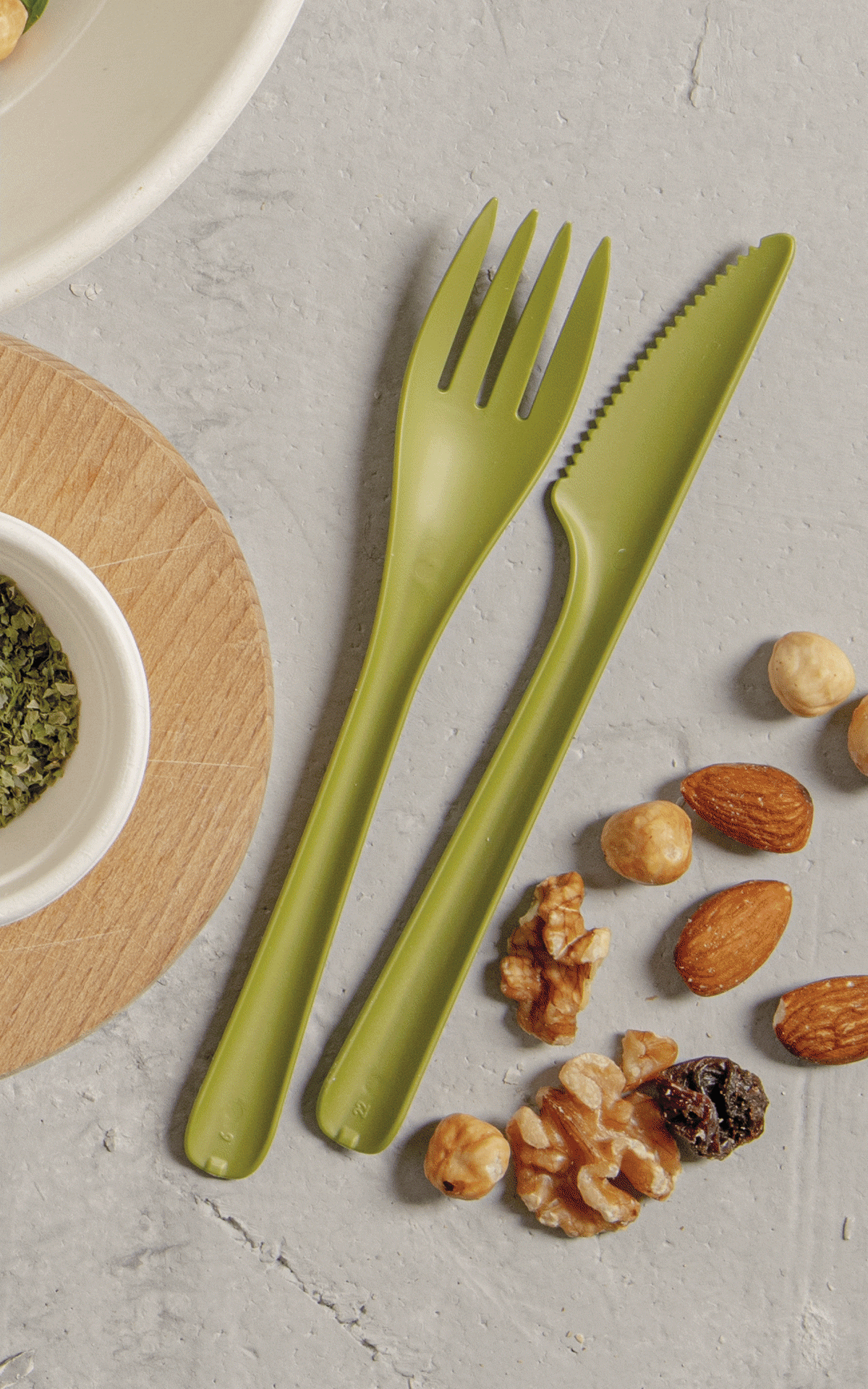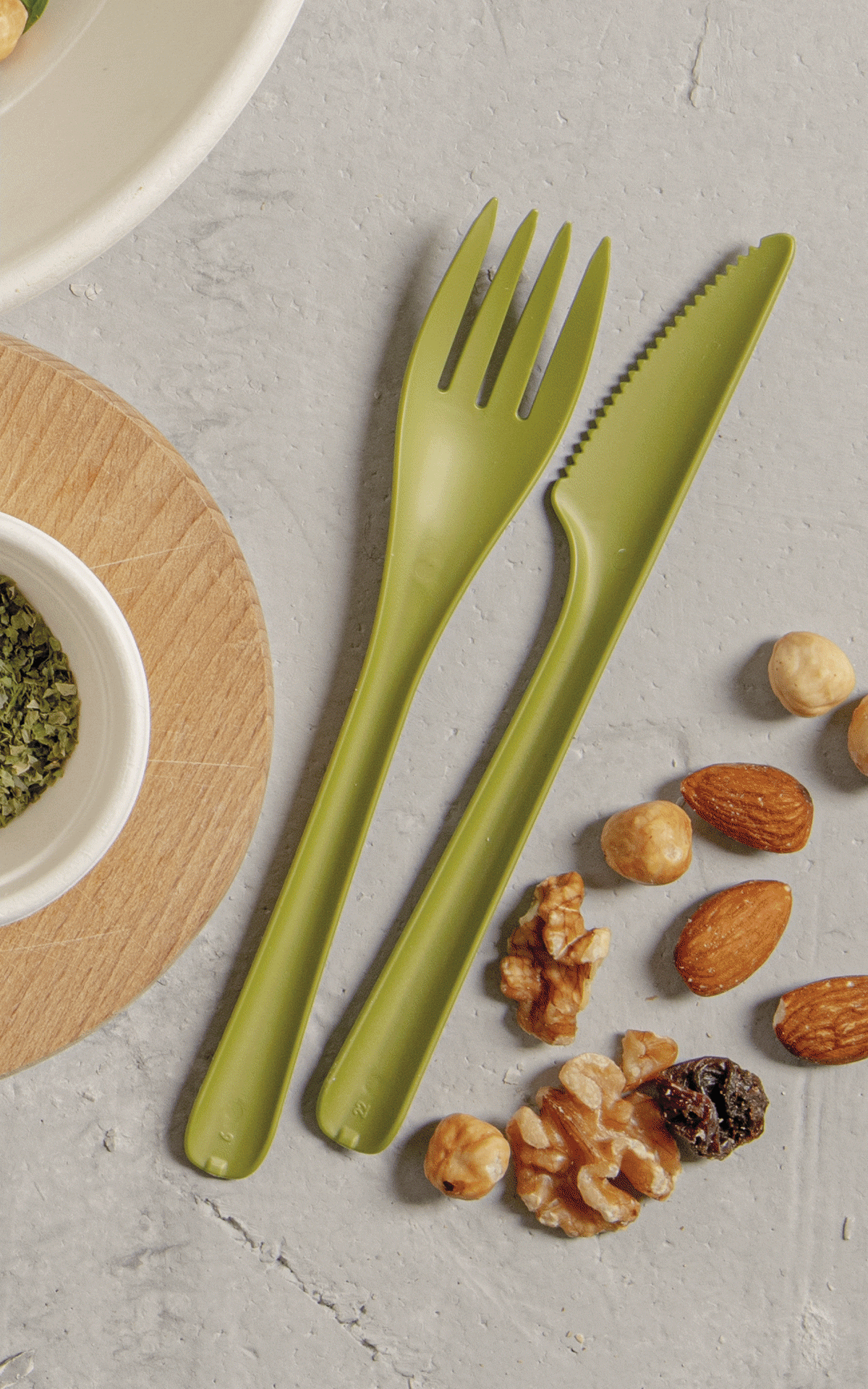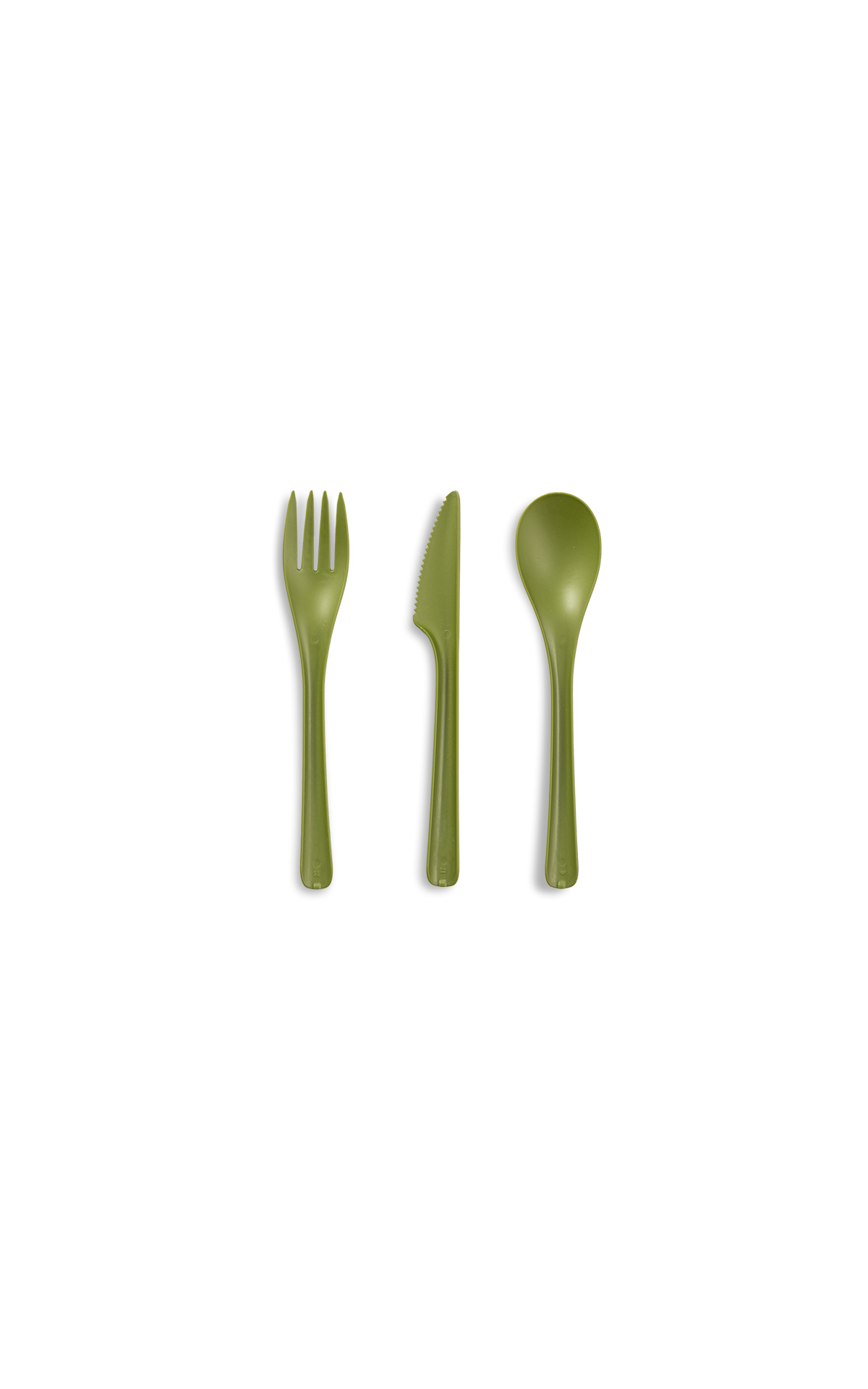 Bloom – green cpla cutlery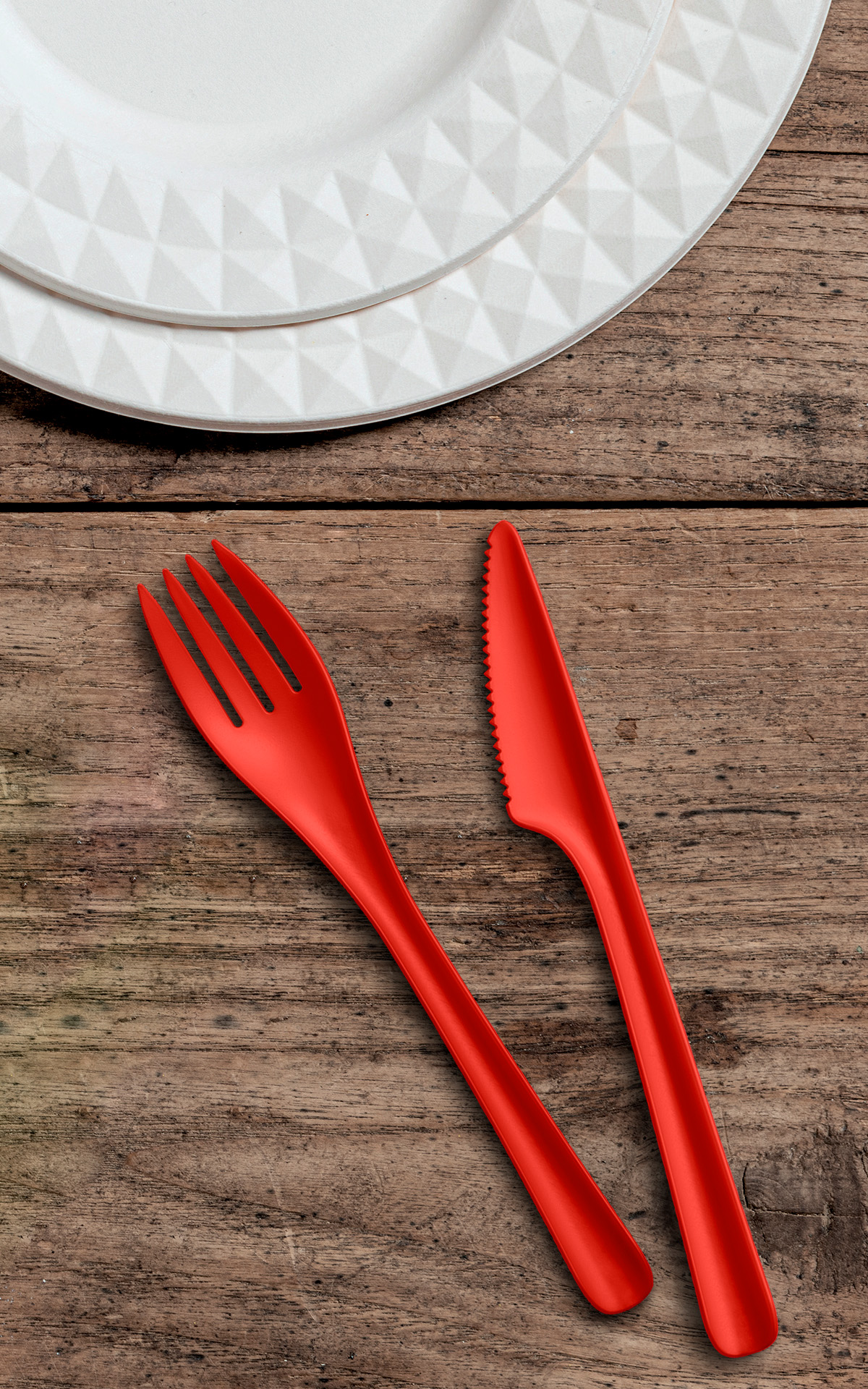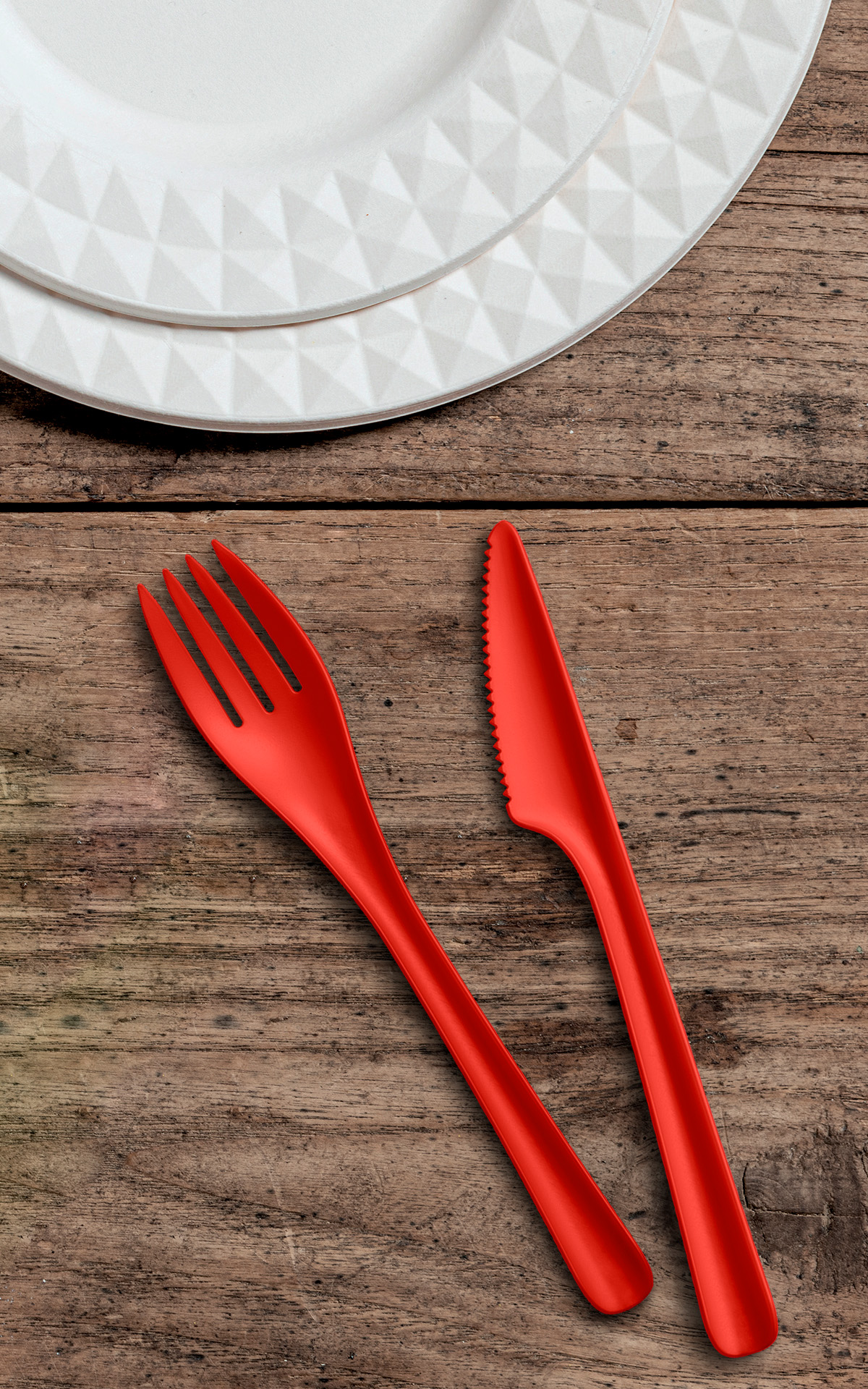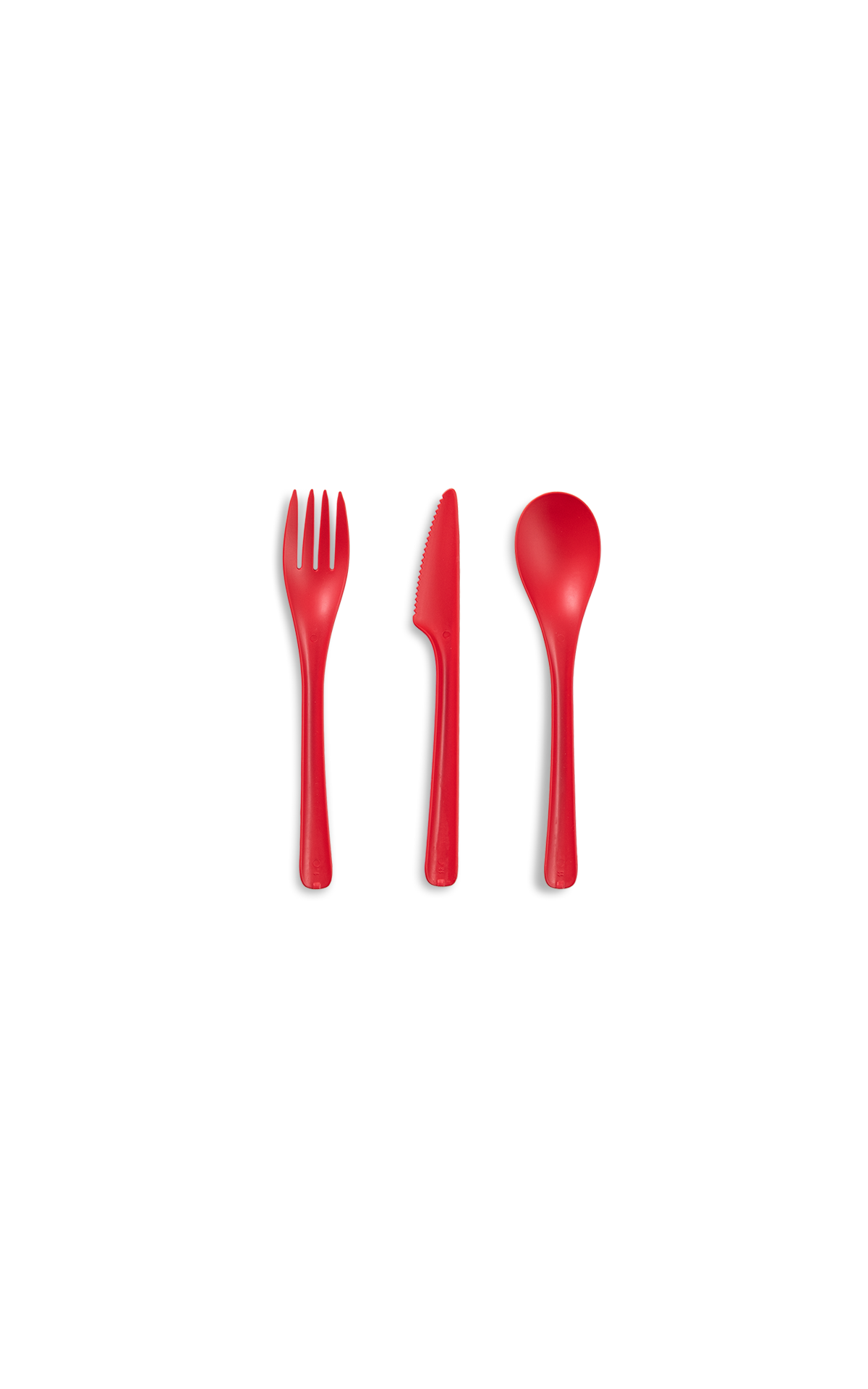 Bloom – red cpla cutlery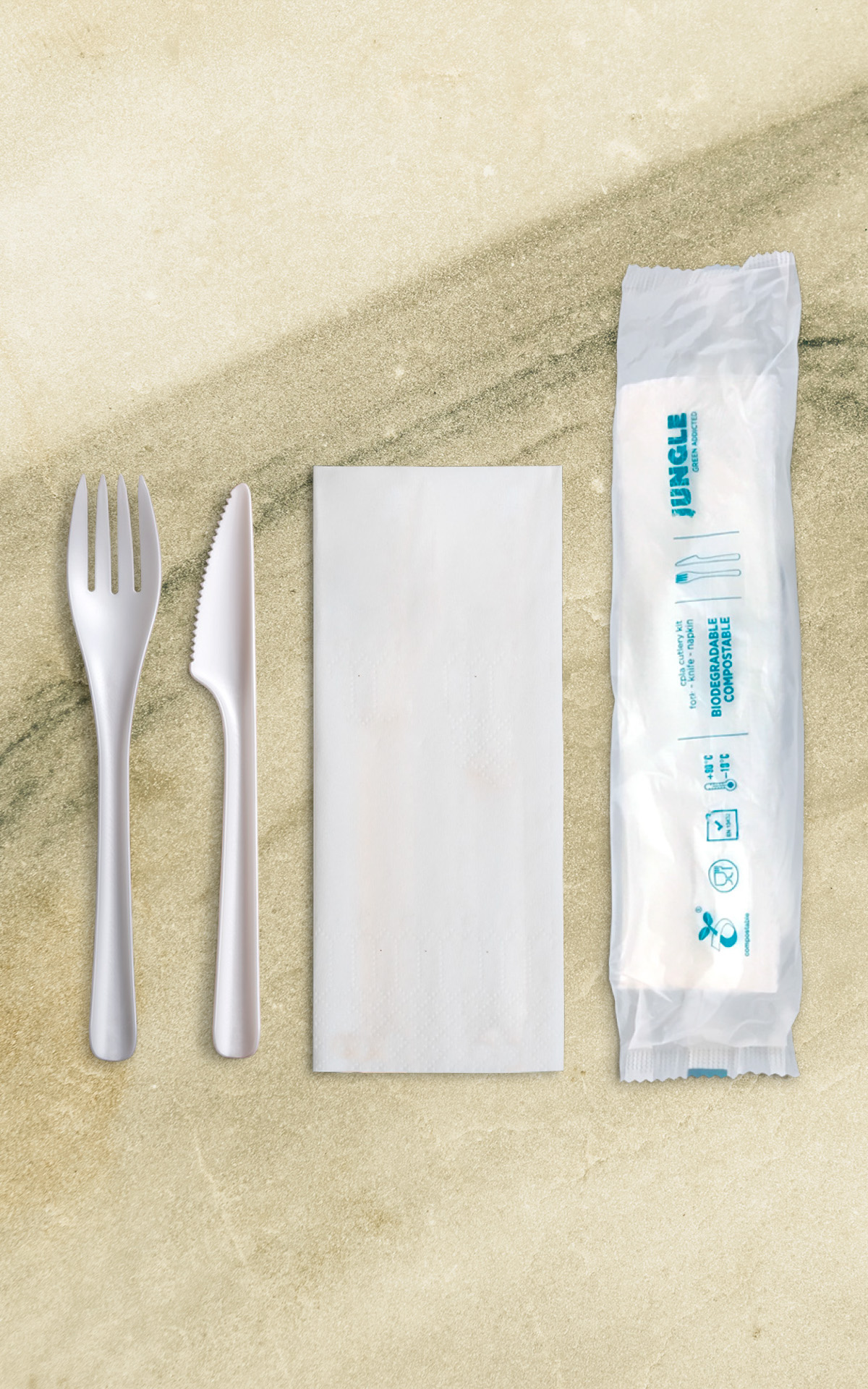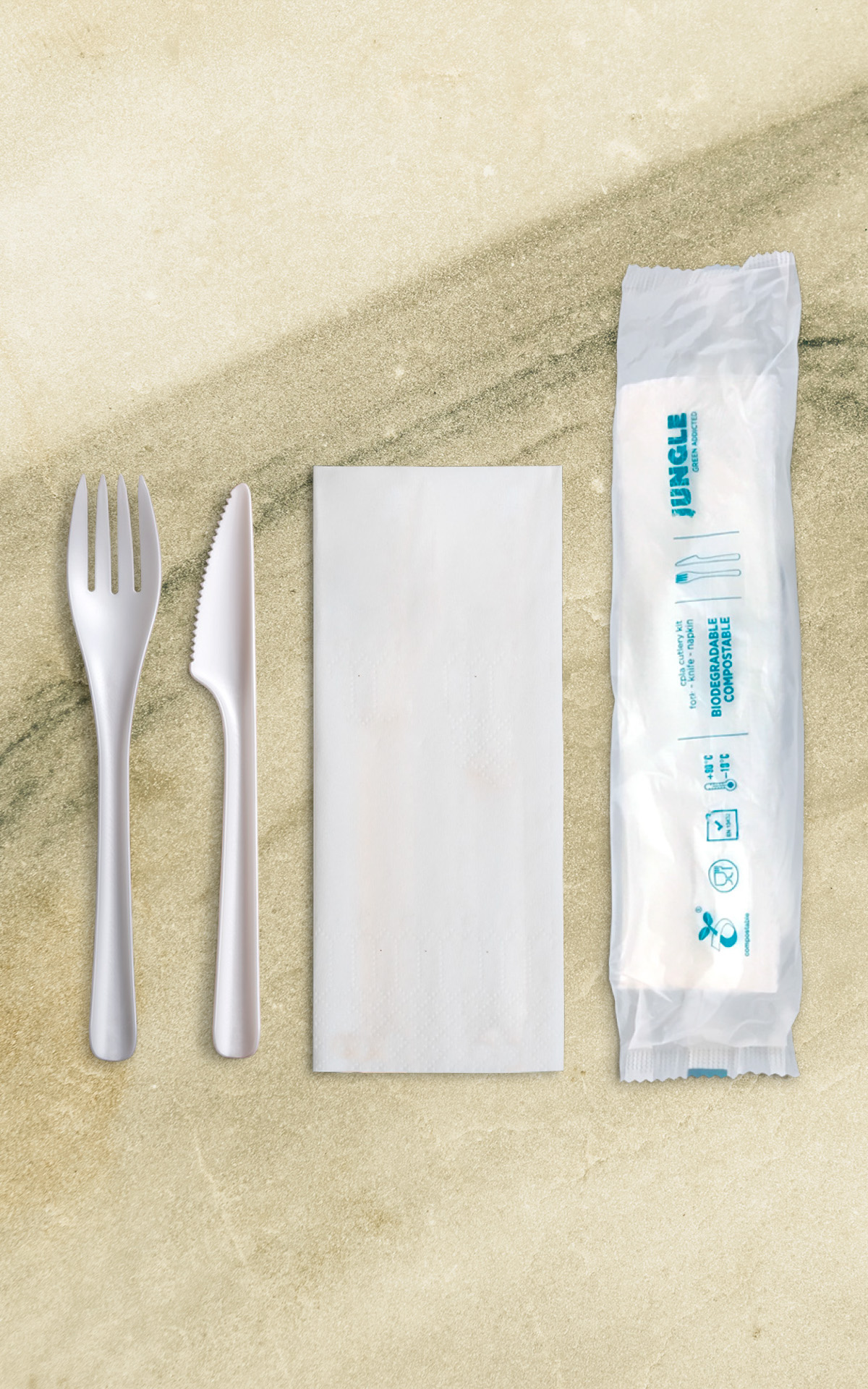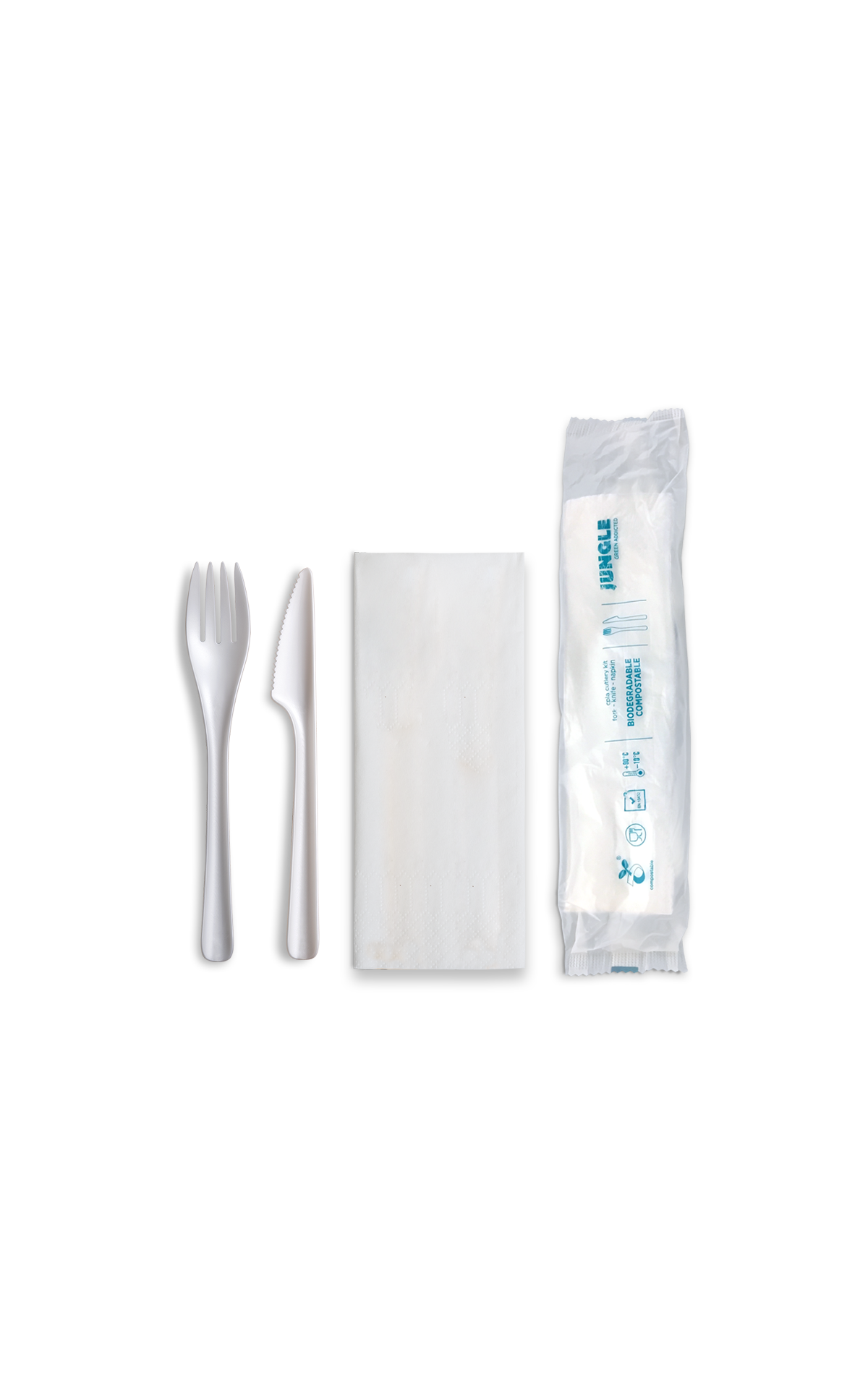 Bloom – cpla cutlery kit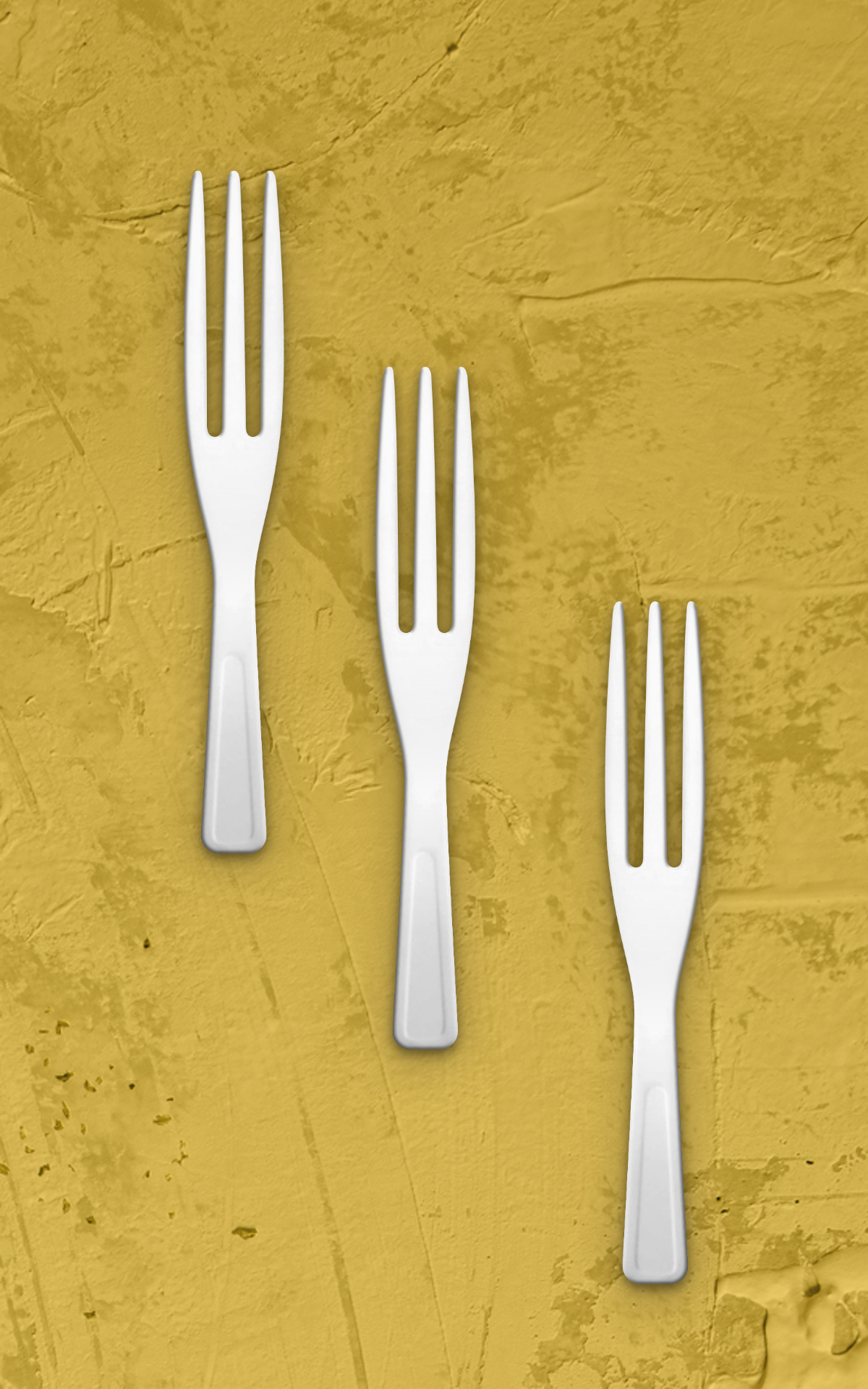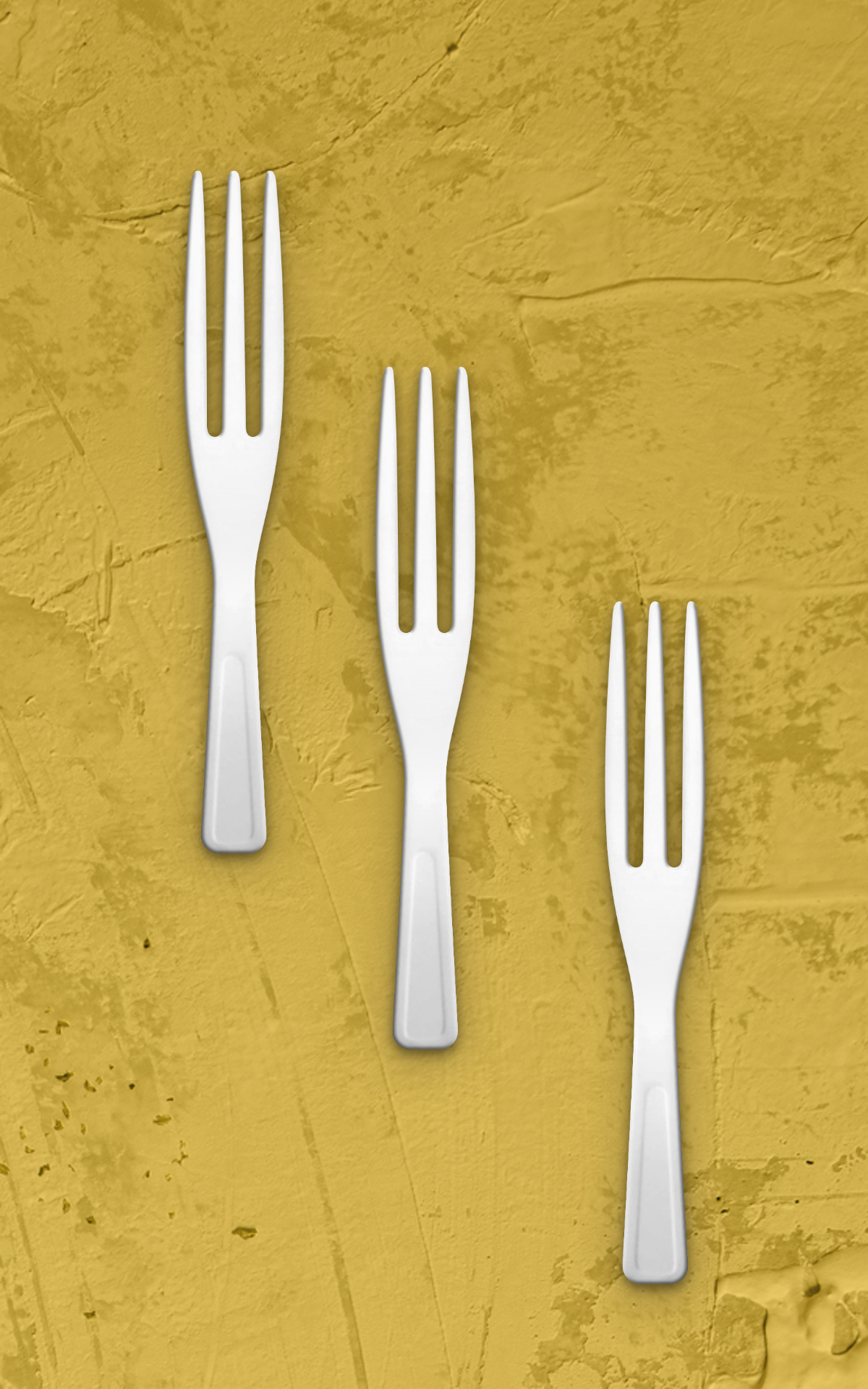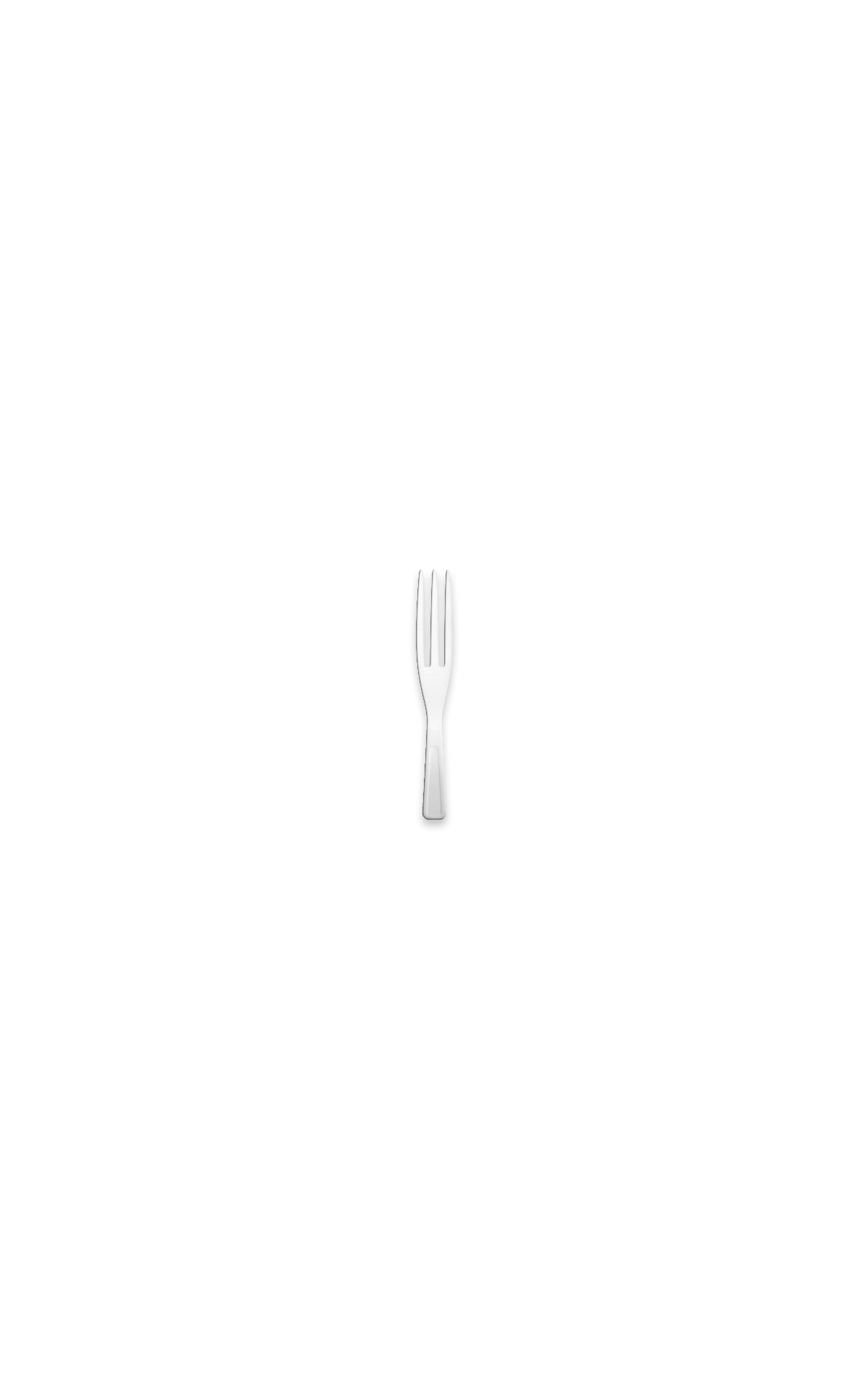 Bloom – cpla mini fork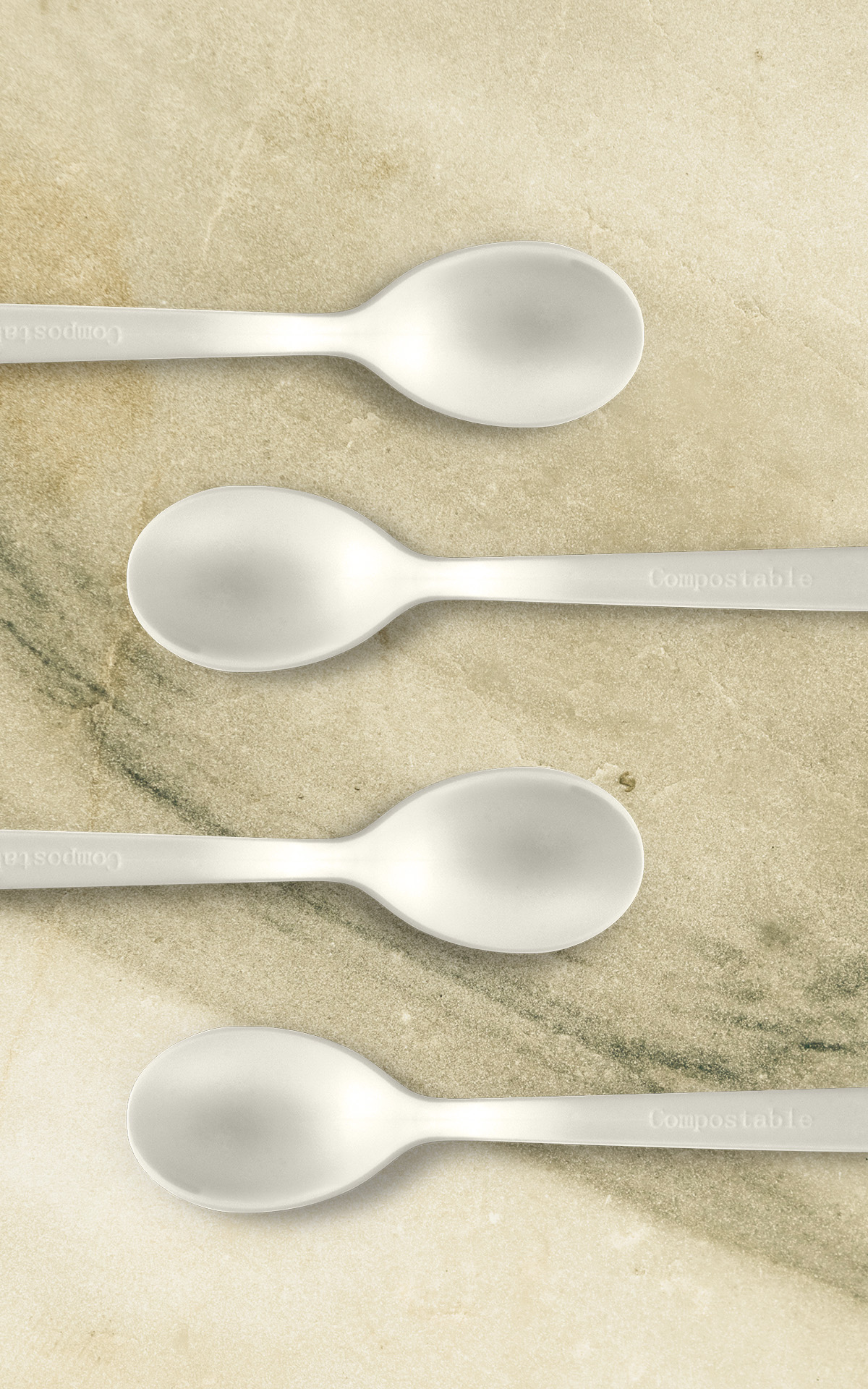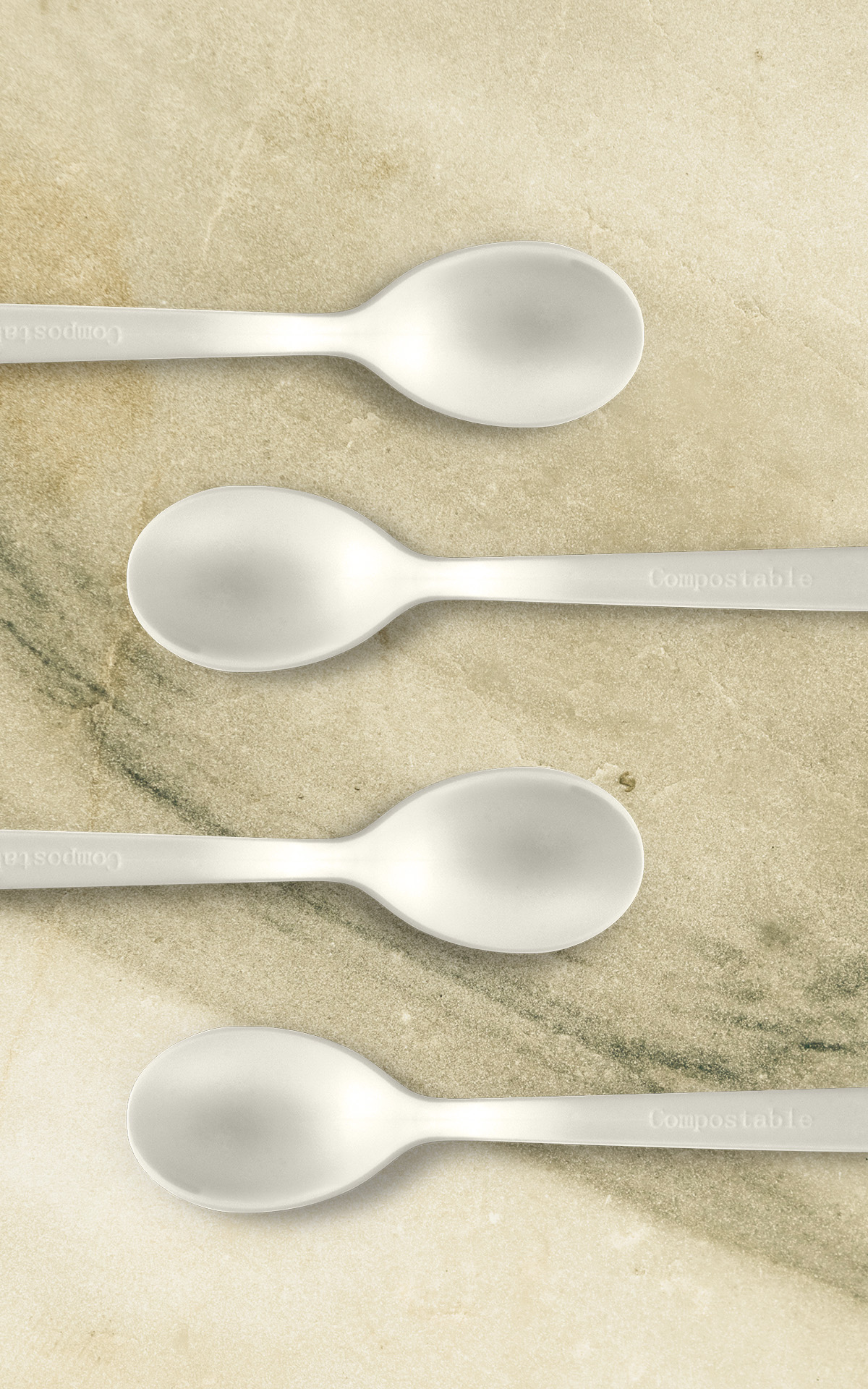 Bloom – cpla tea spoon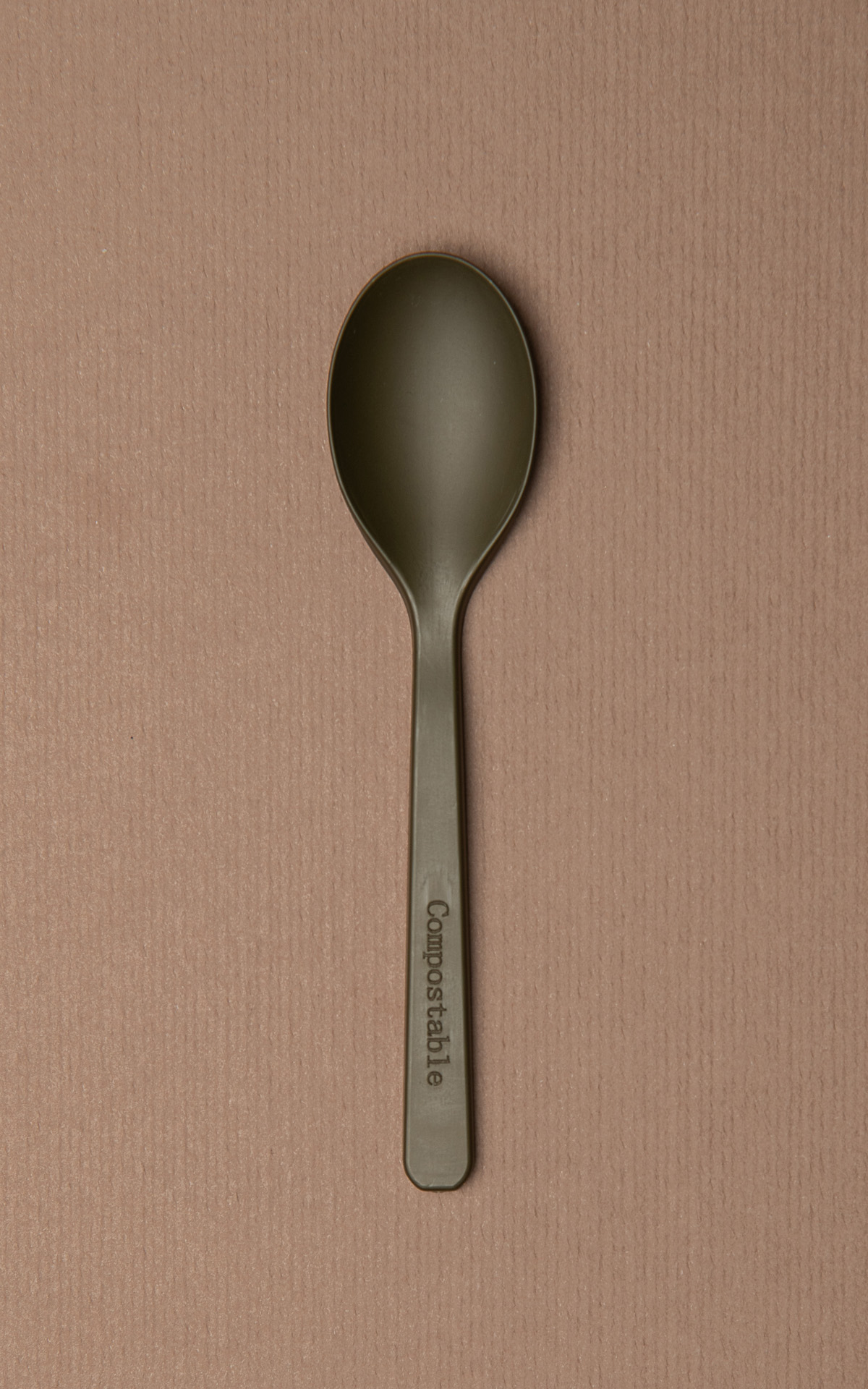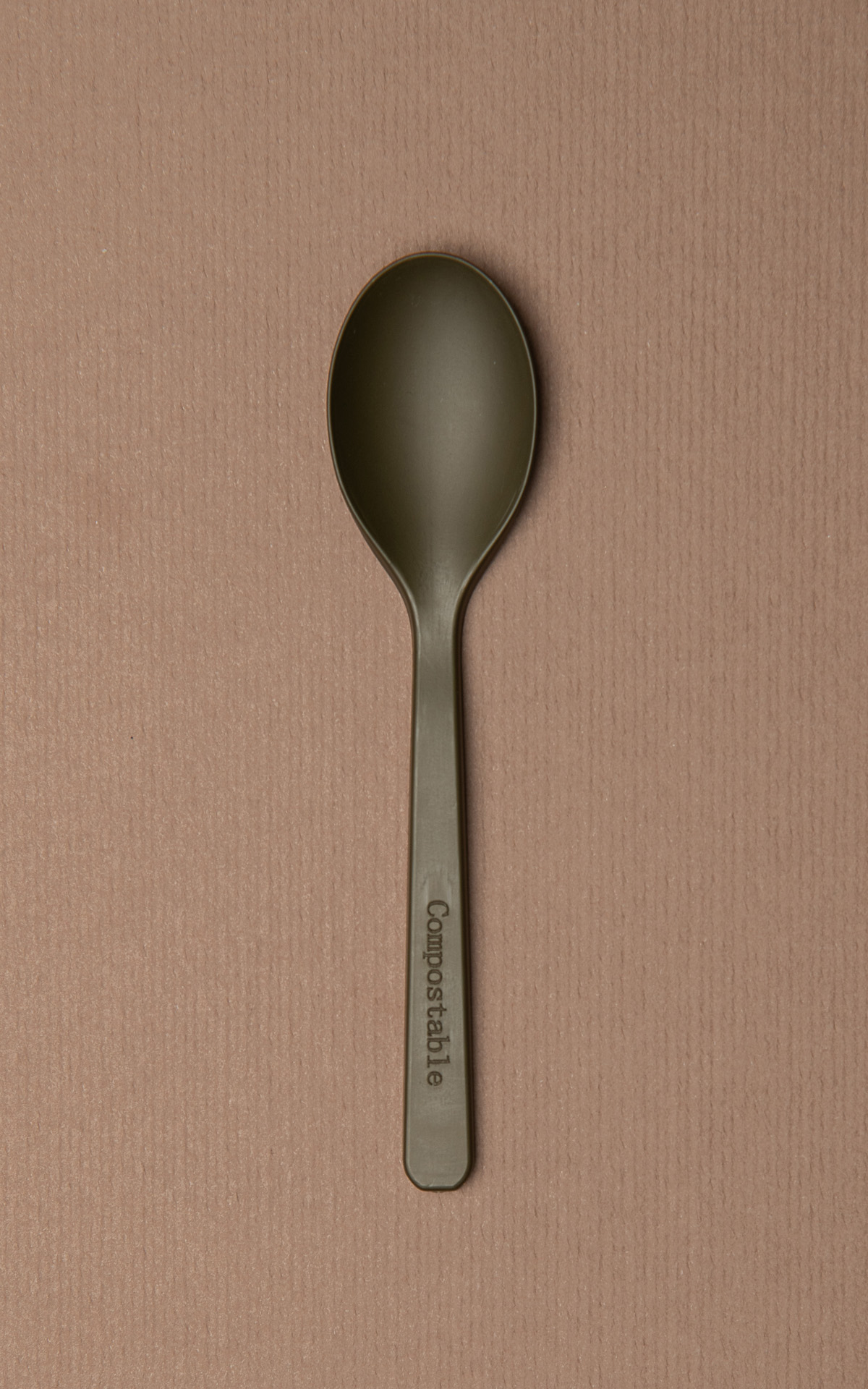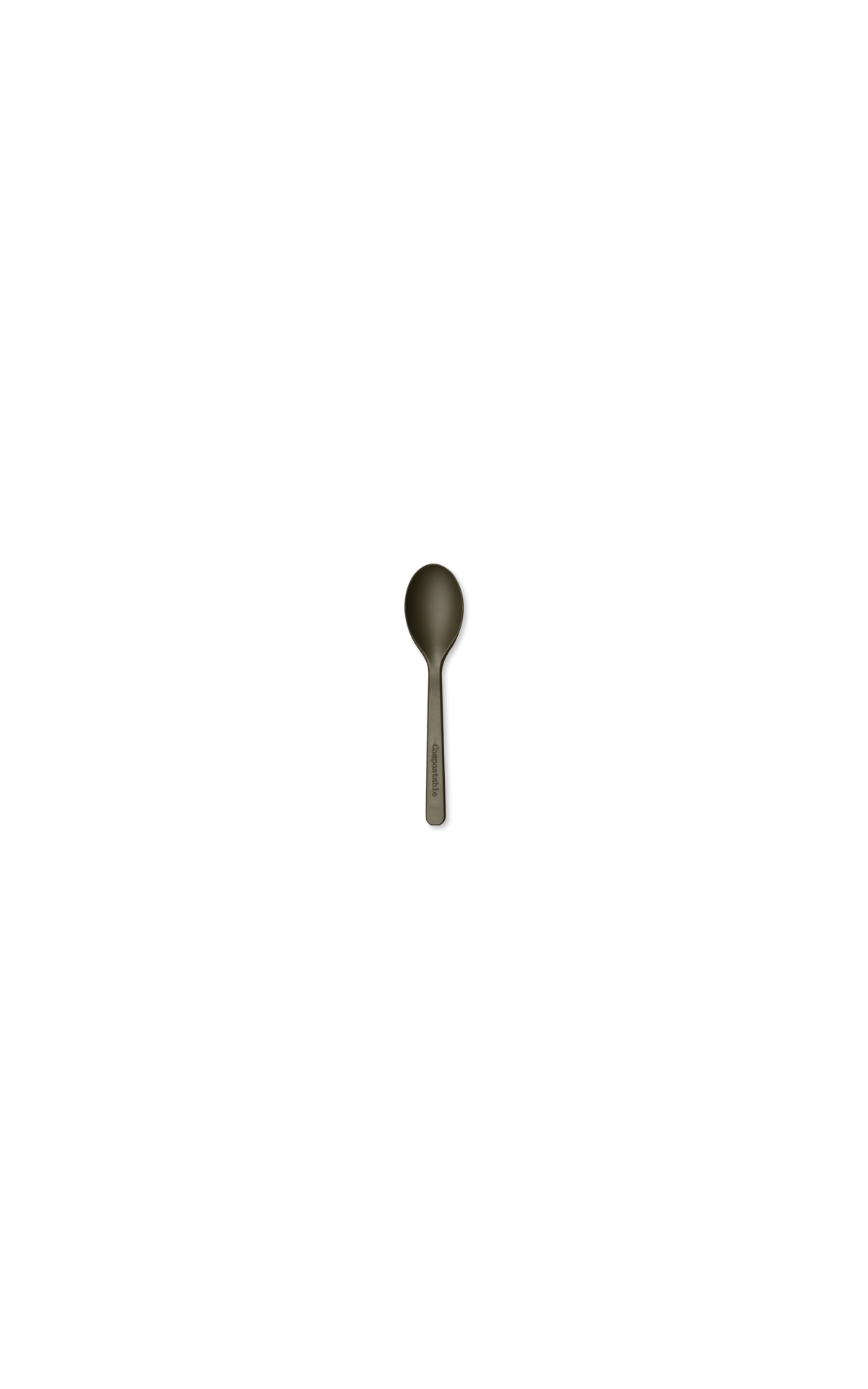 Bloom – dark green cpla tea spoon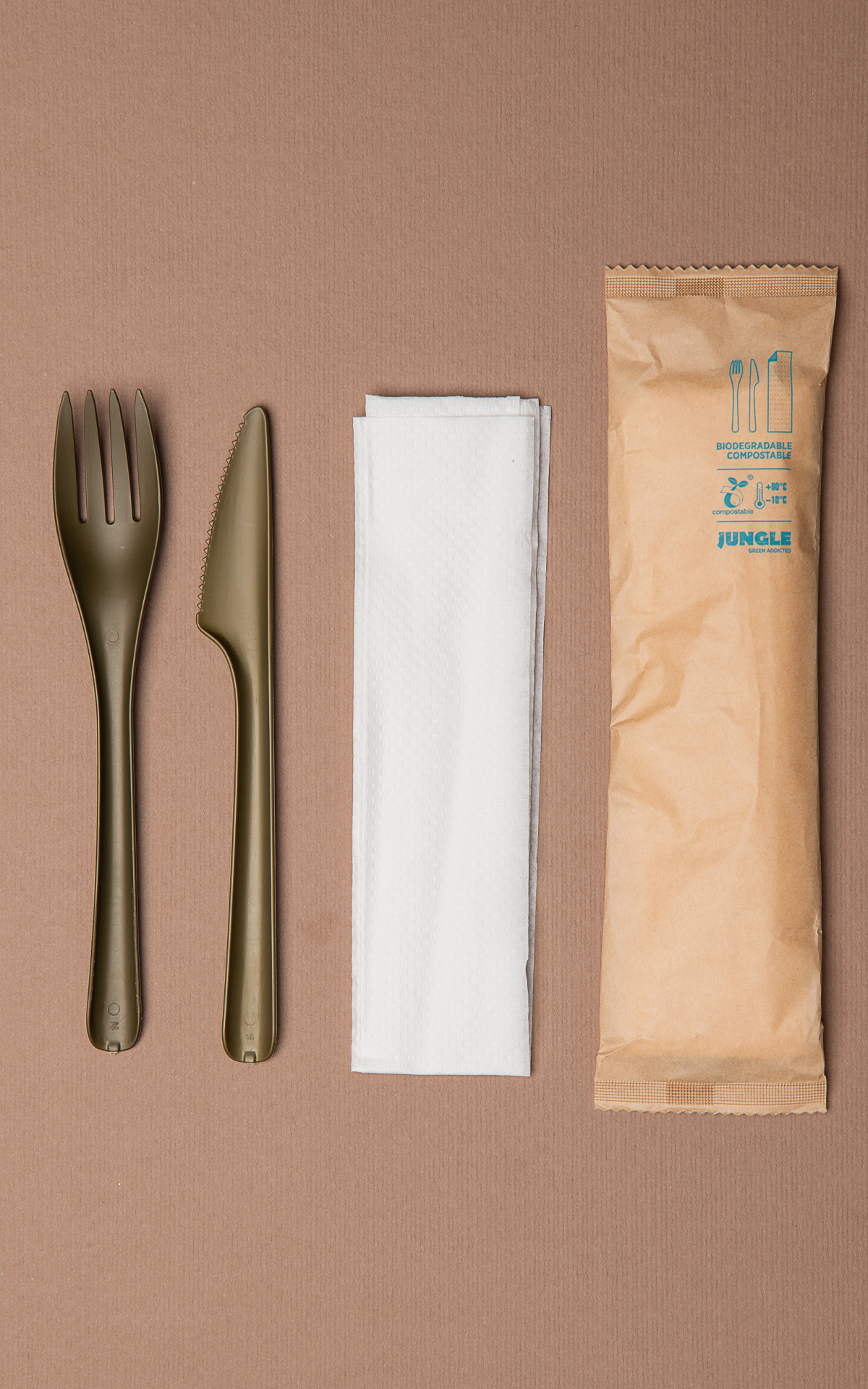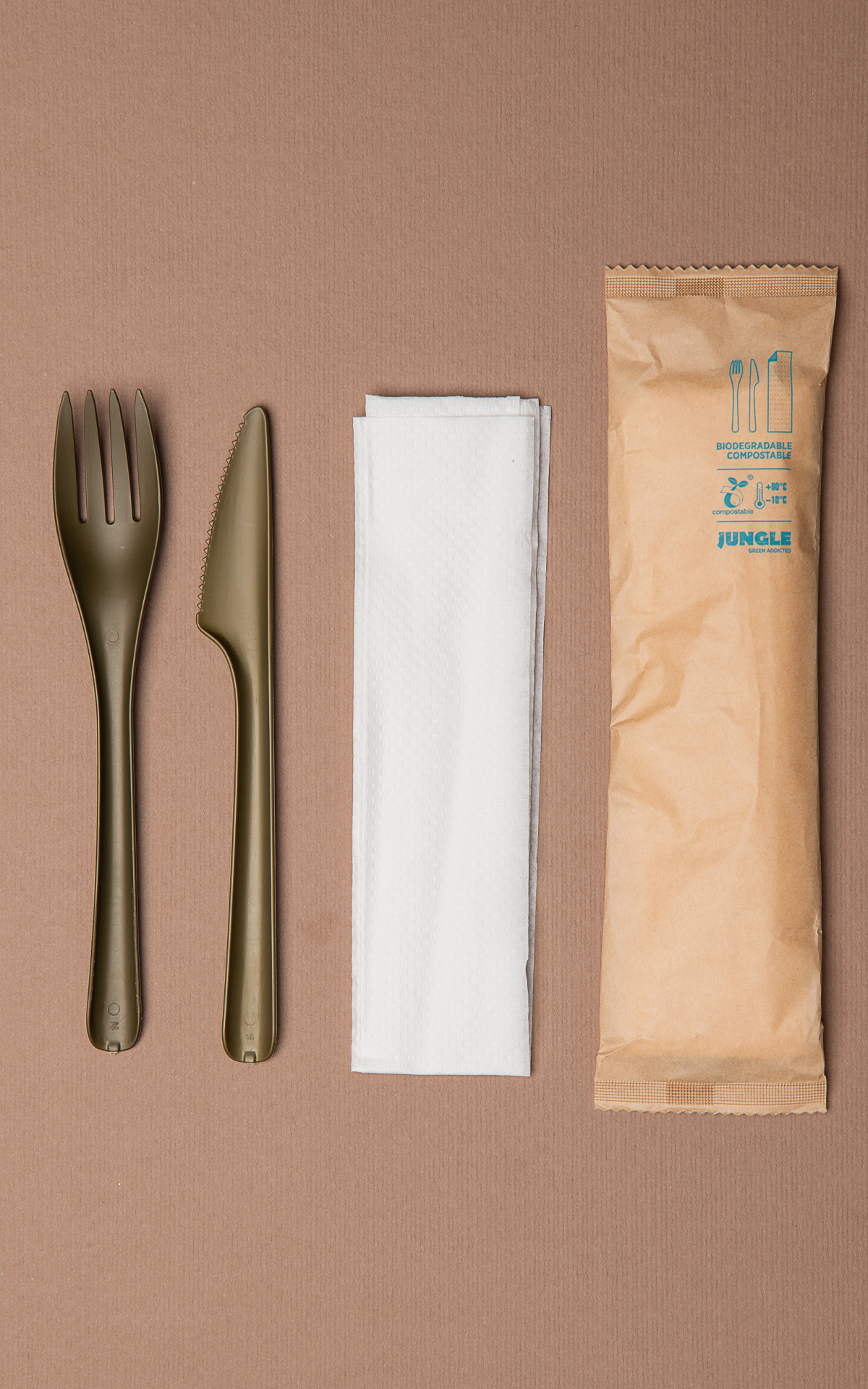 Bloom – 2 piece dark green cpla cutlery kit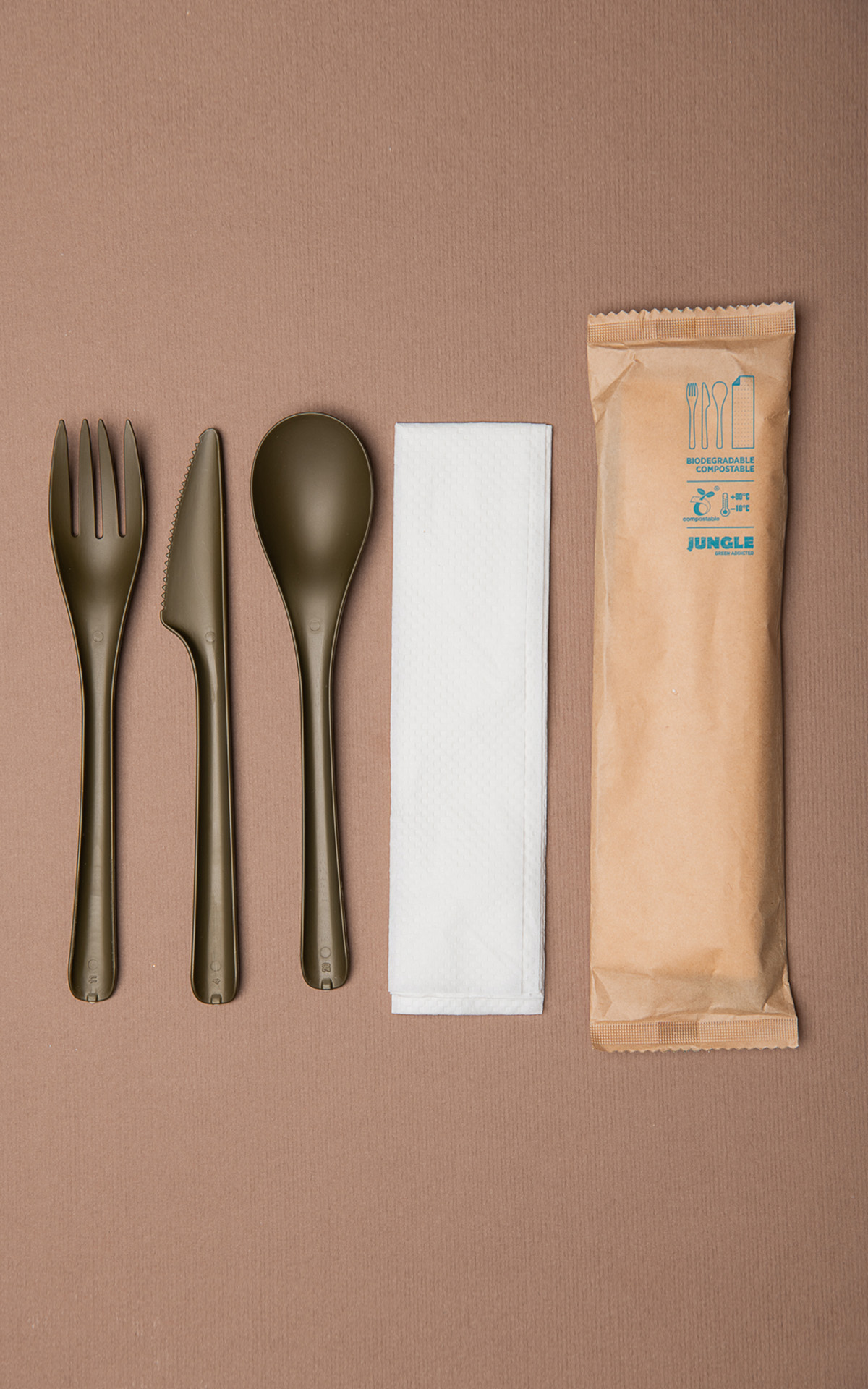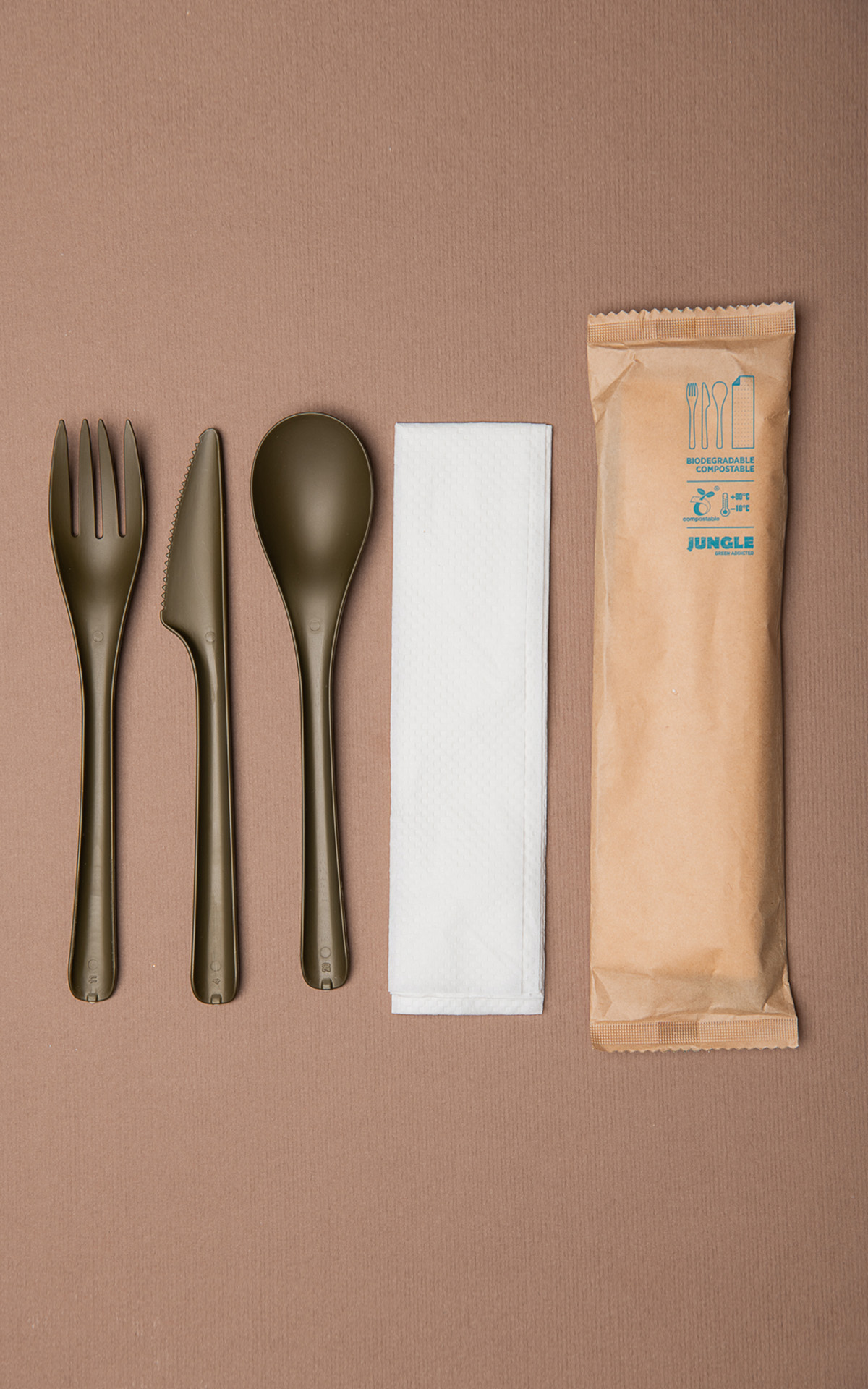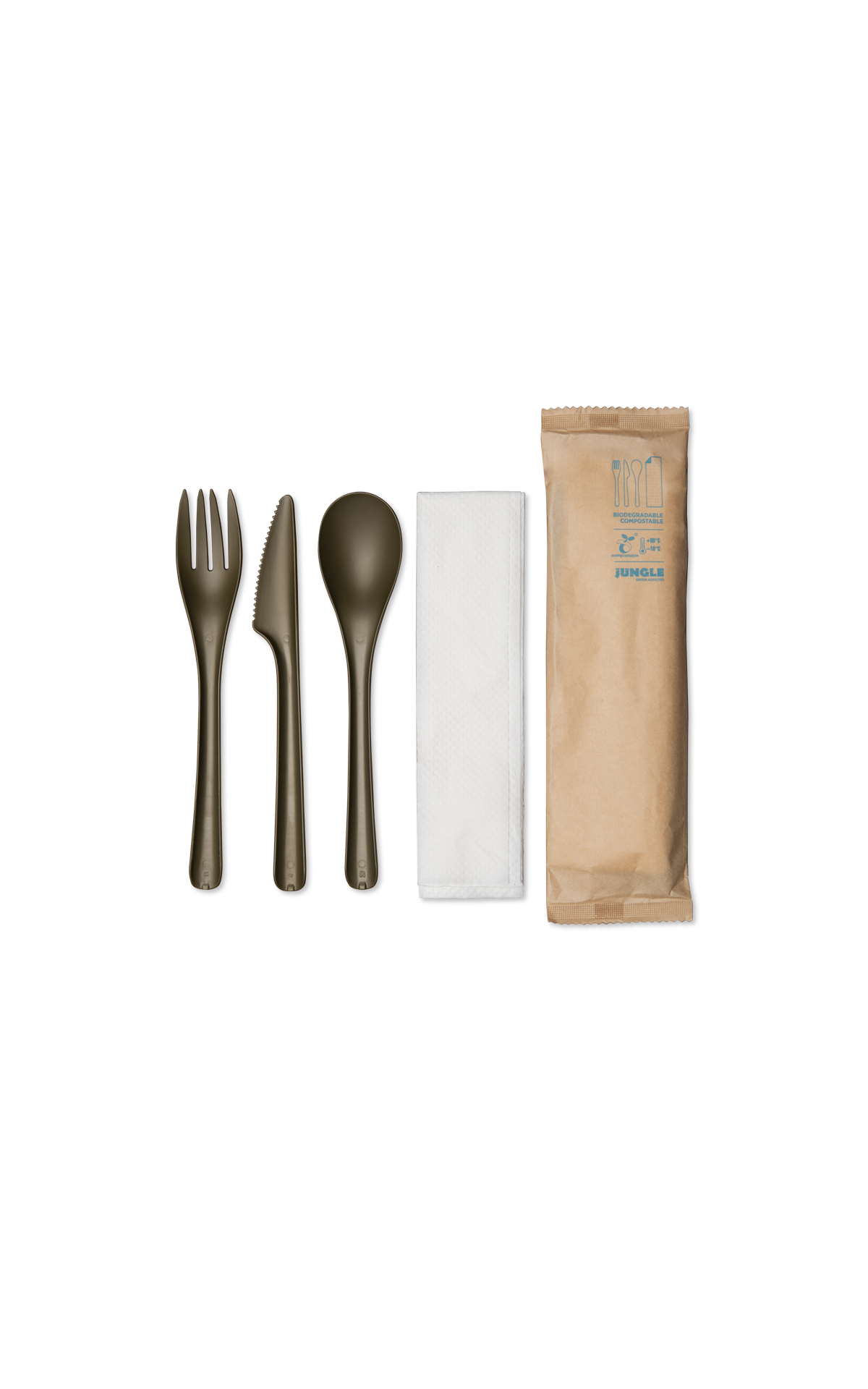 Bloom – 3 piece dark green cpla cutlery kit
Round salad bowls
Jungle salad bowls are designed for immediate use at the table or, combined with their lids, suitable for takeaway. Their deep, rounded shape has been created to enhance culinary creativity. Jungle salad bowls and lids are certified for composting.
Combo bowl and lid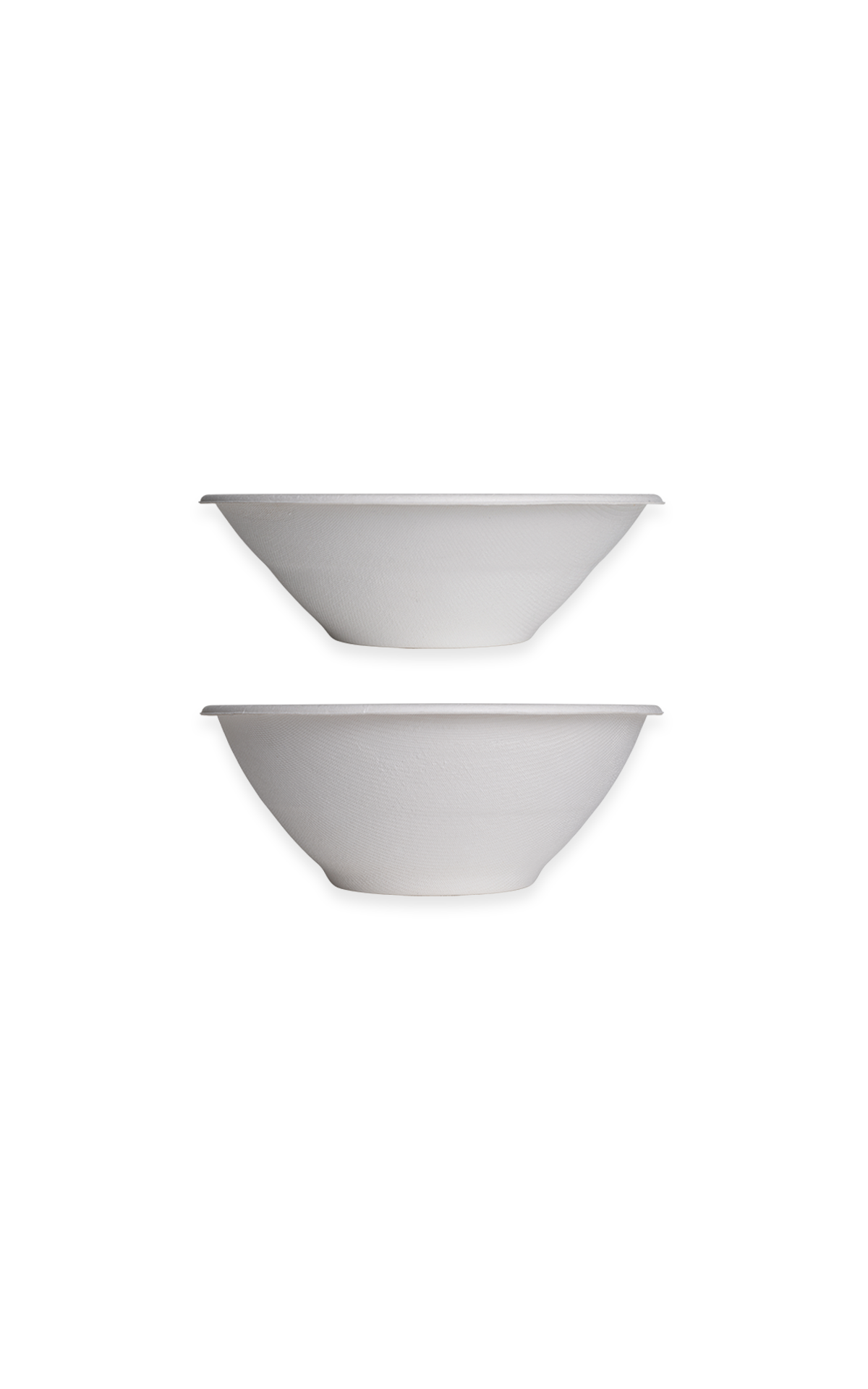 Pulp round bowl and lids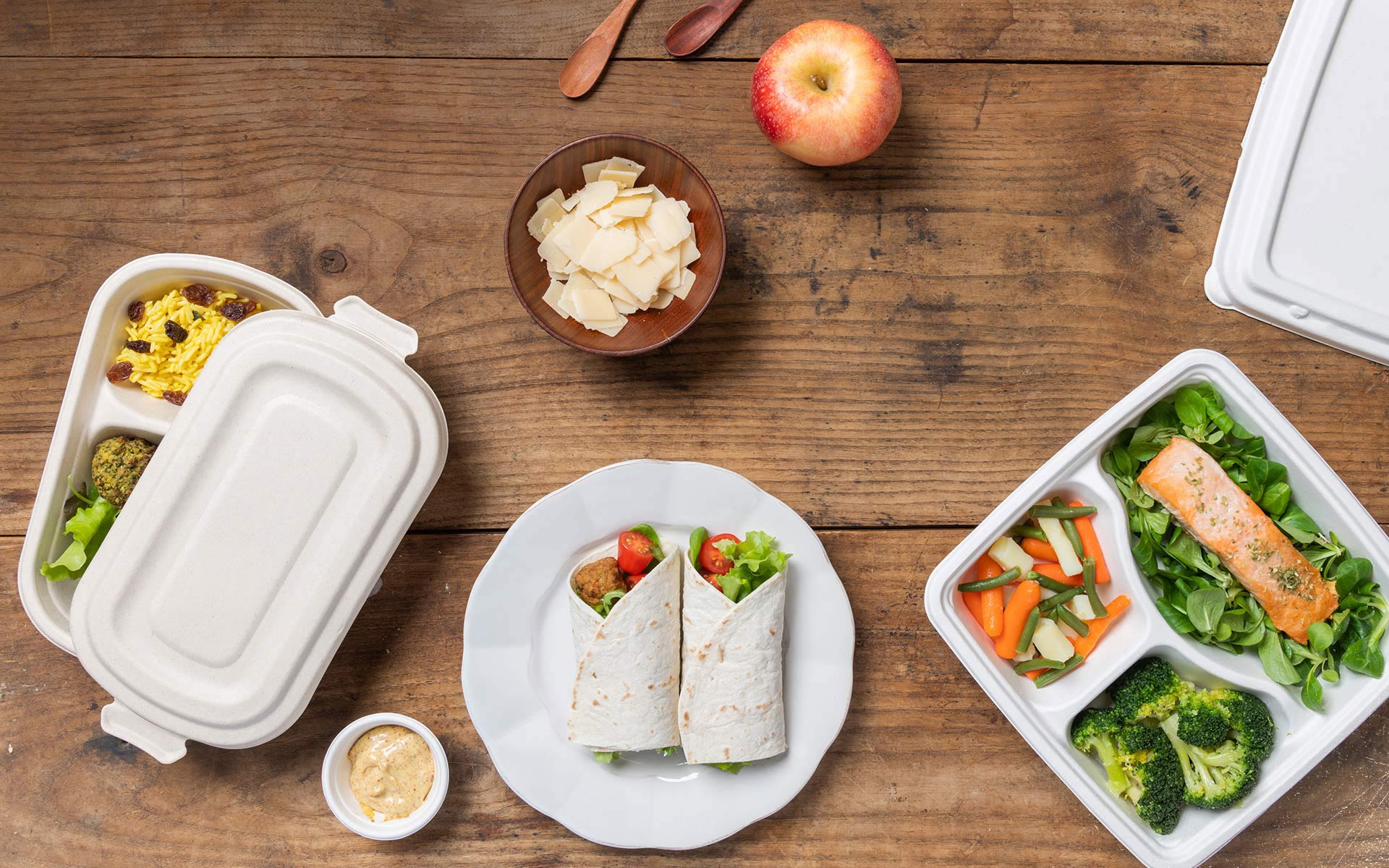 Green Take Away
Jungle offers a range of biodegradable and compostable food containers made of PULP. The range includes an array of sizes and designs which make it ideal for take-away and for food delivery. They are made entirely of Pulp in order to be biodegradable, compostable, recyclable, microweavable, freezer friendly and oven safe up to 120 C°.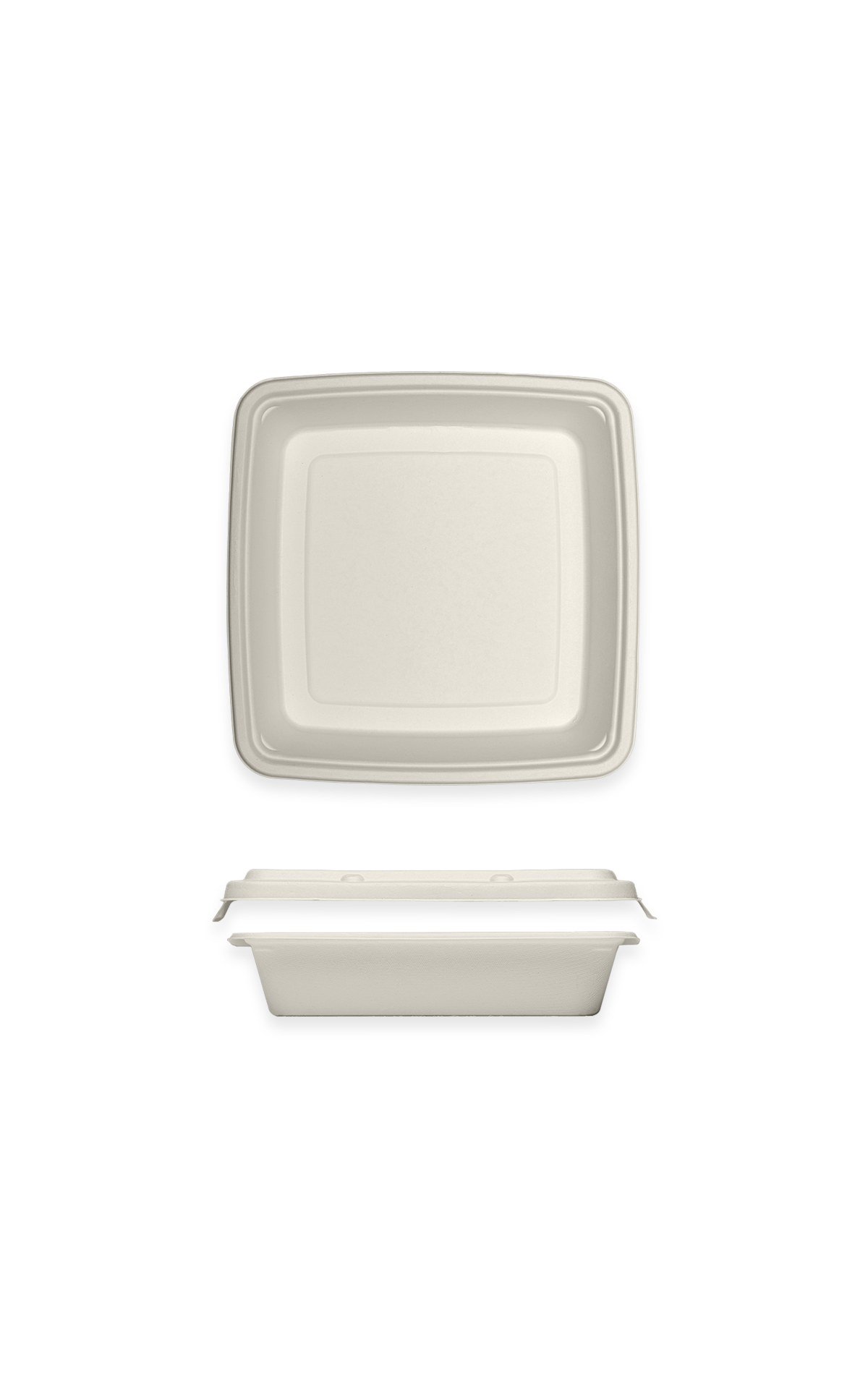 Combo square tray and lid
Combo pulp 3 Compartments lunch box and lid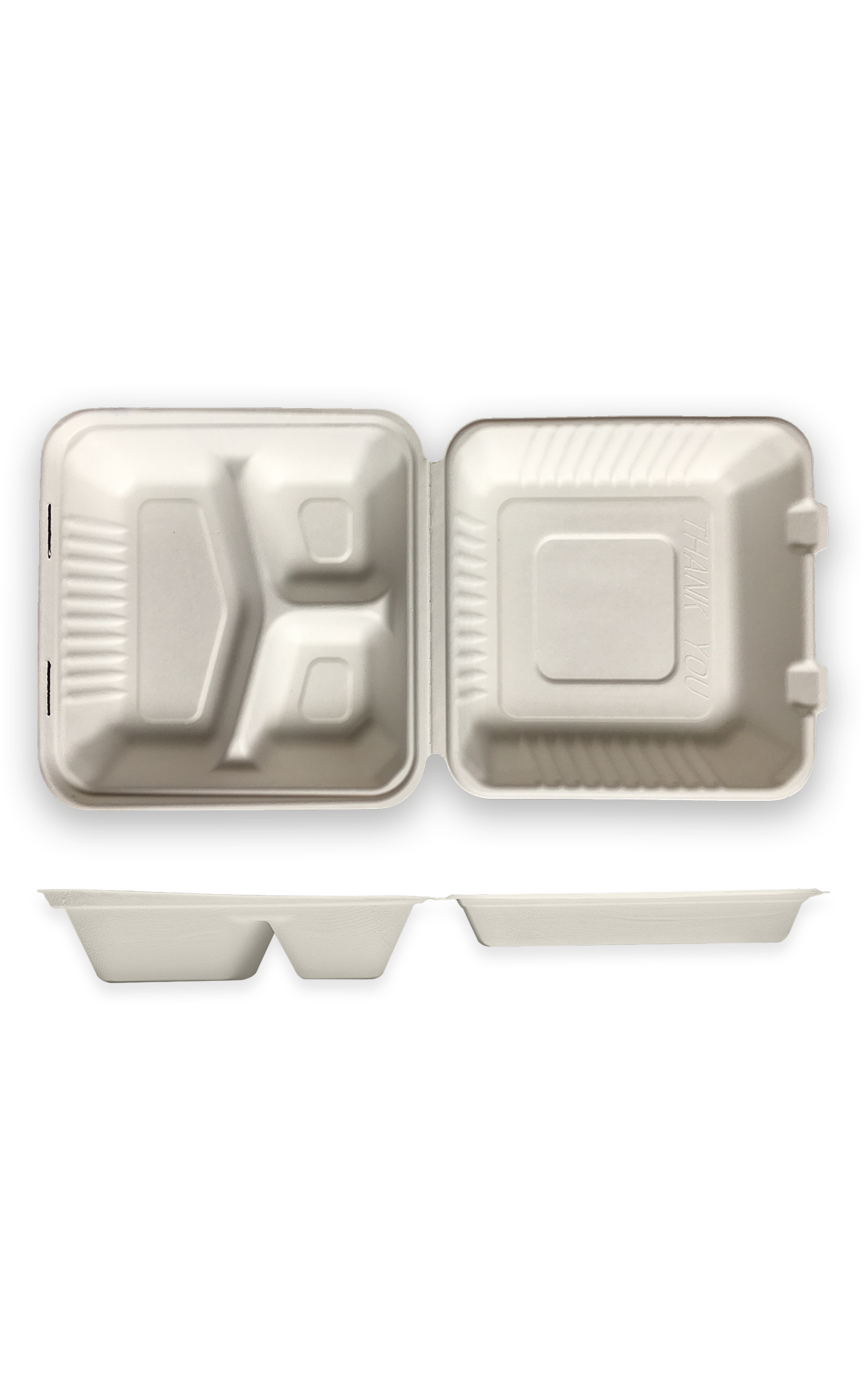 Pulp square 3 compartments shell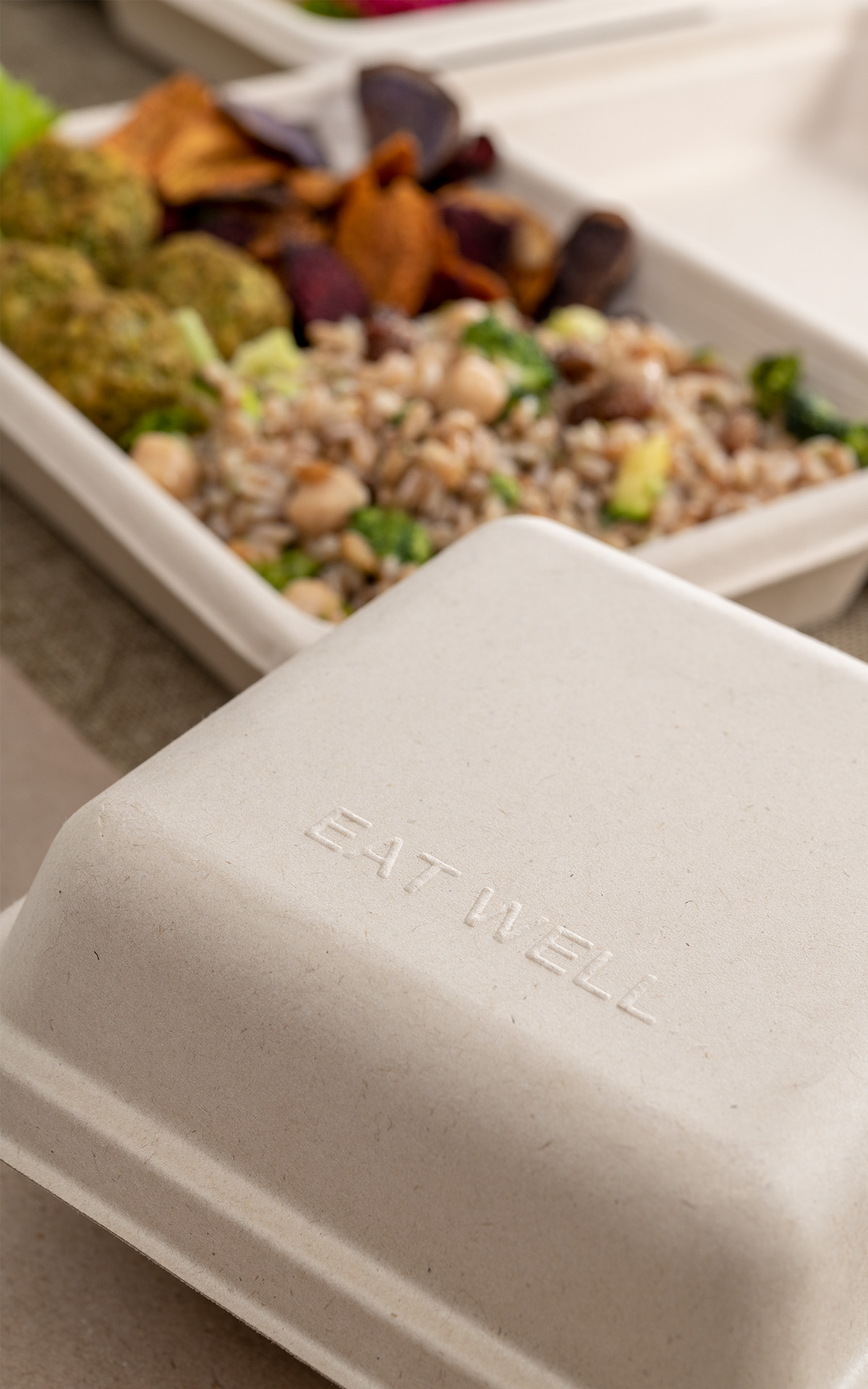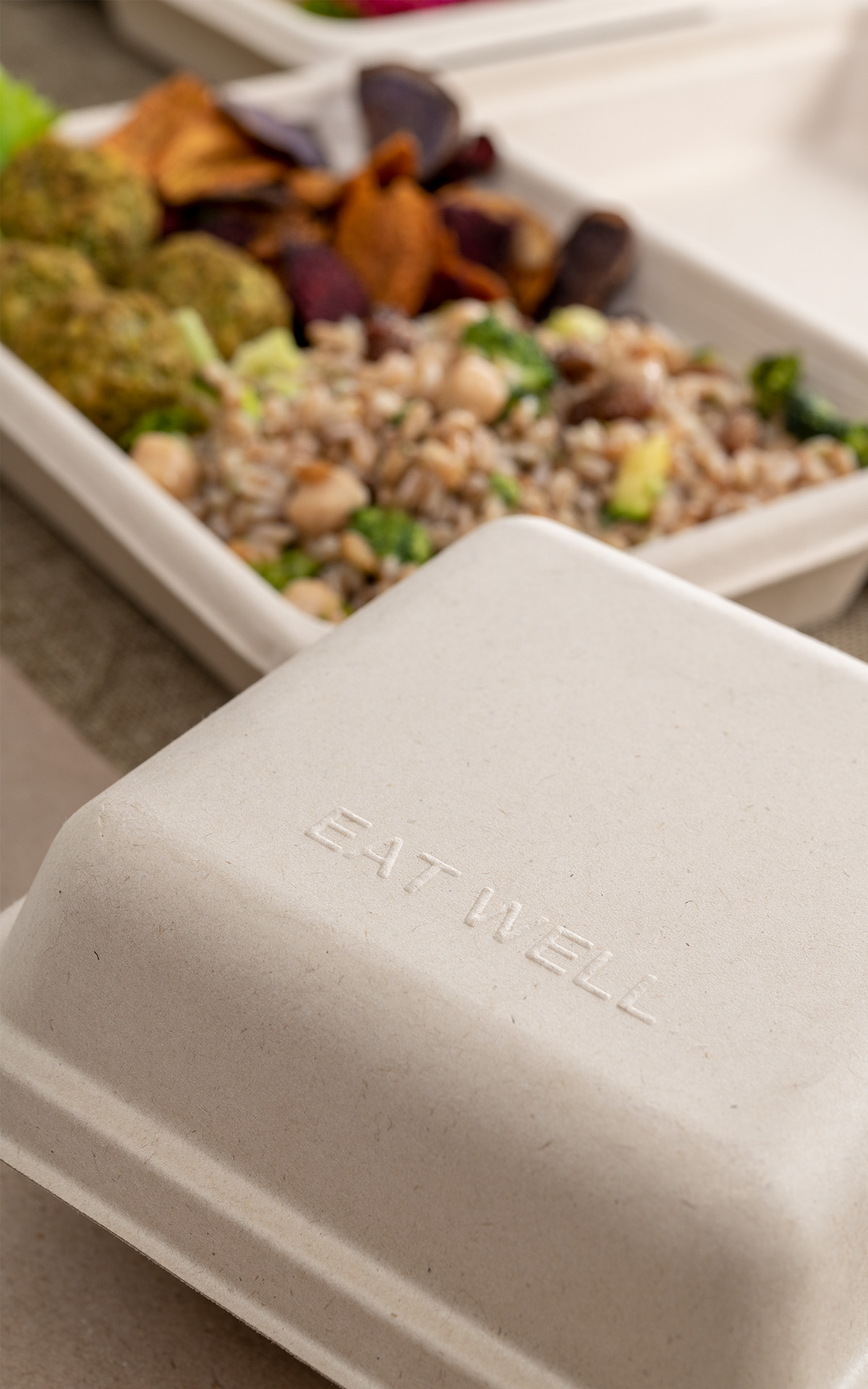 Pulp square clam
Pulp rectangular clam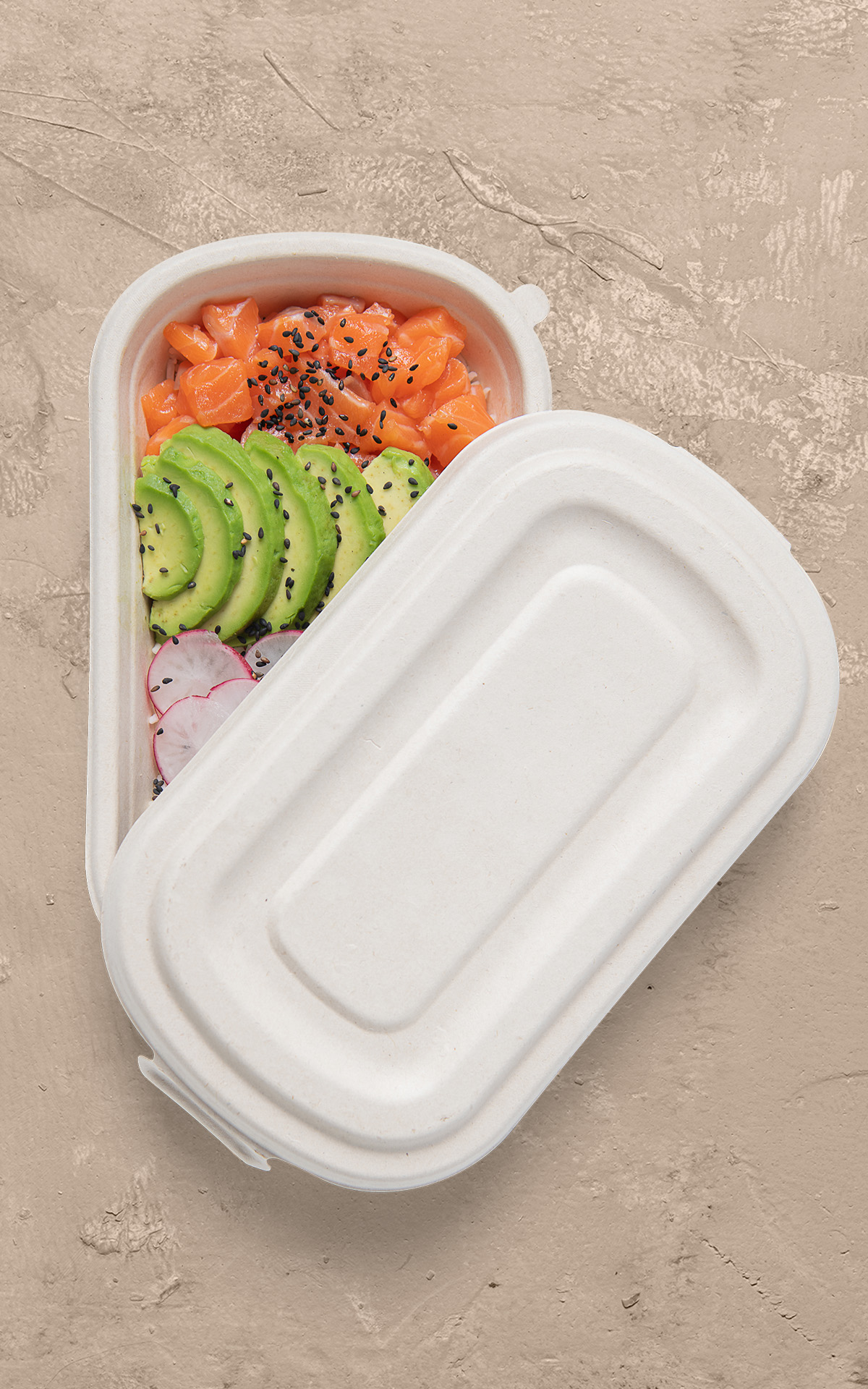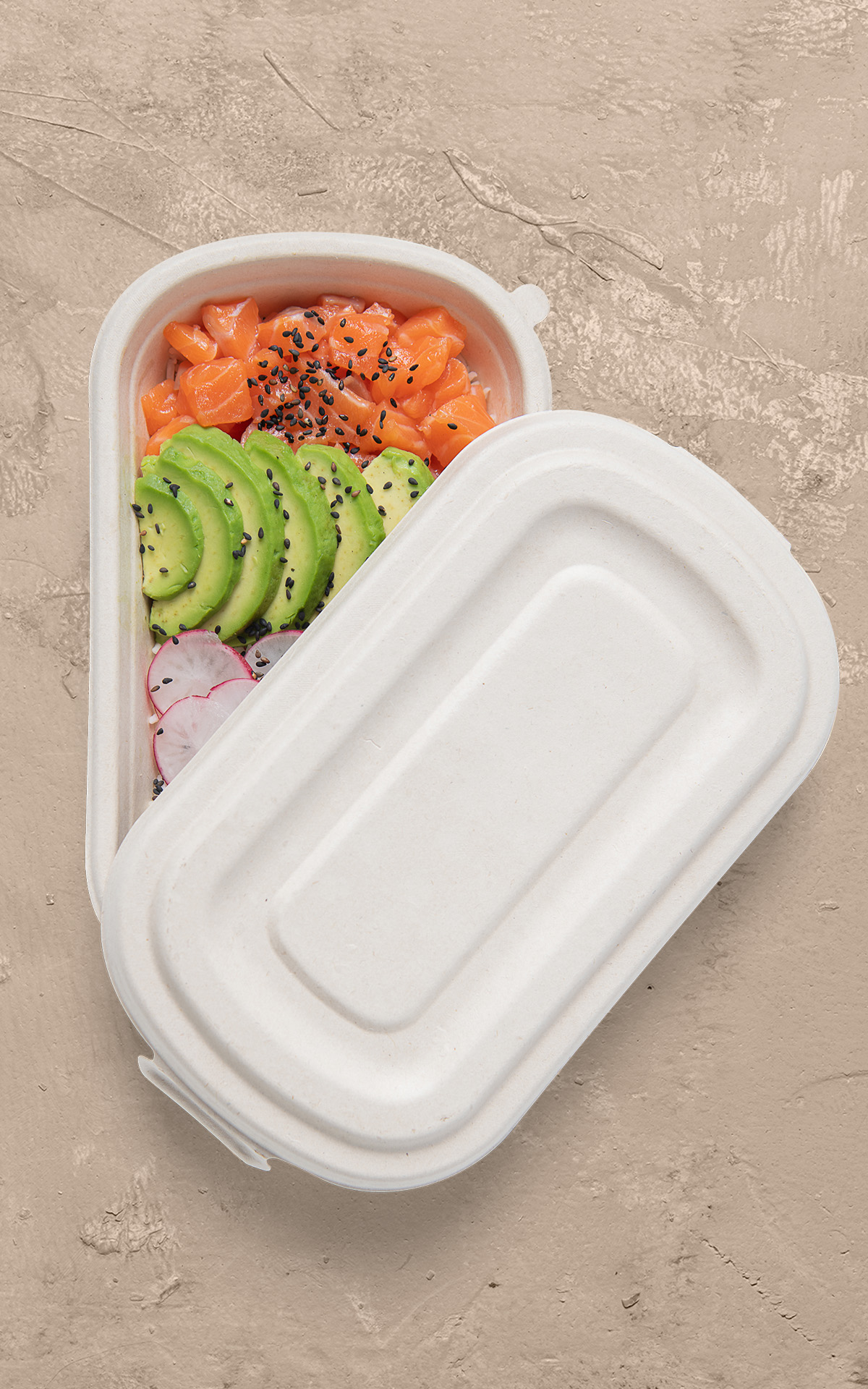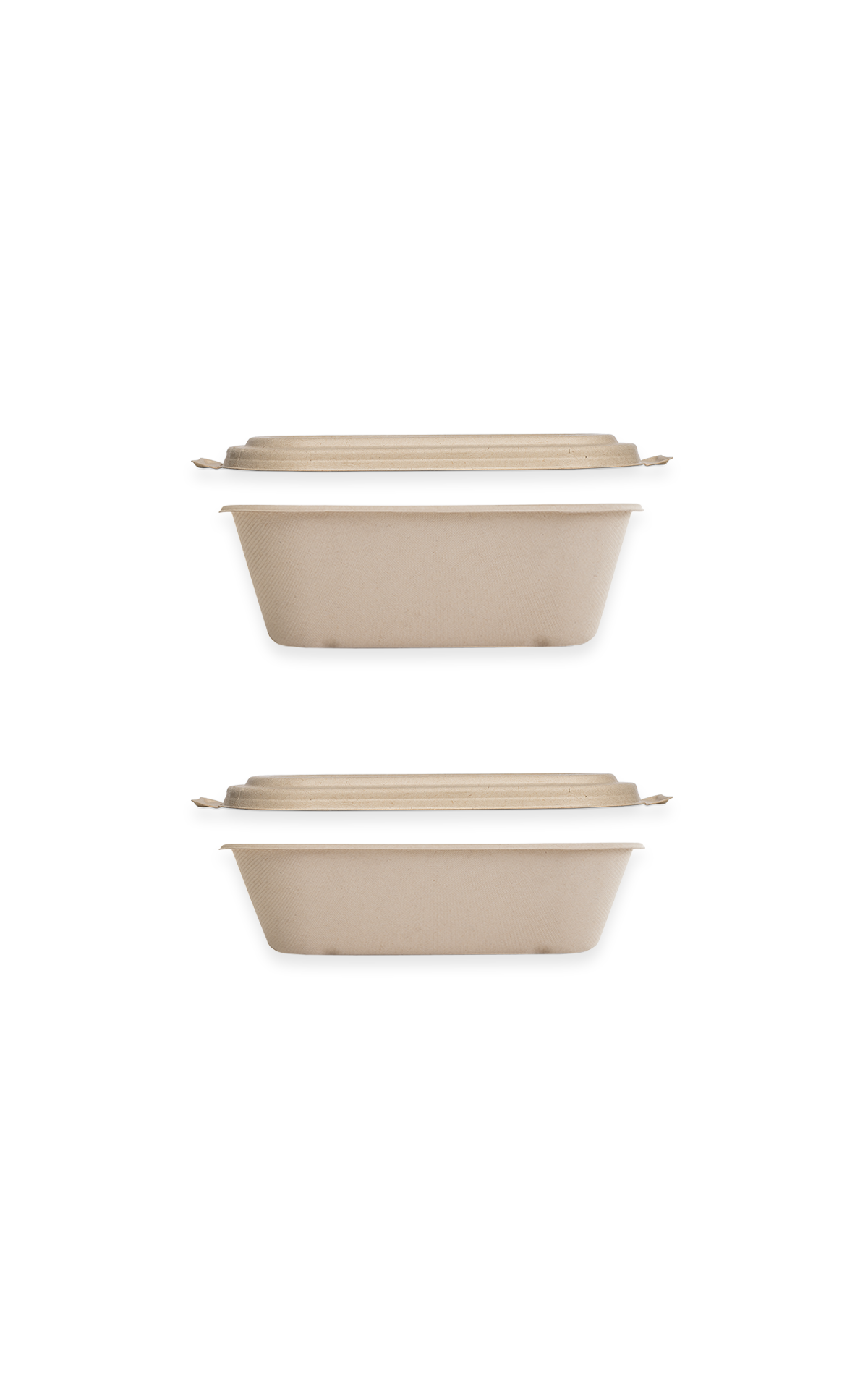 Combo bowl and lid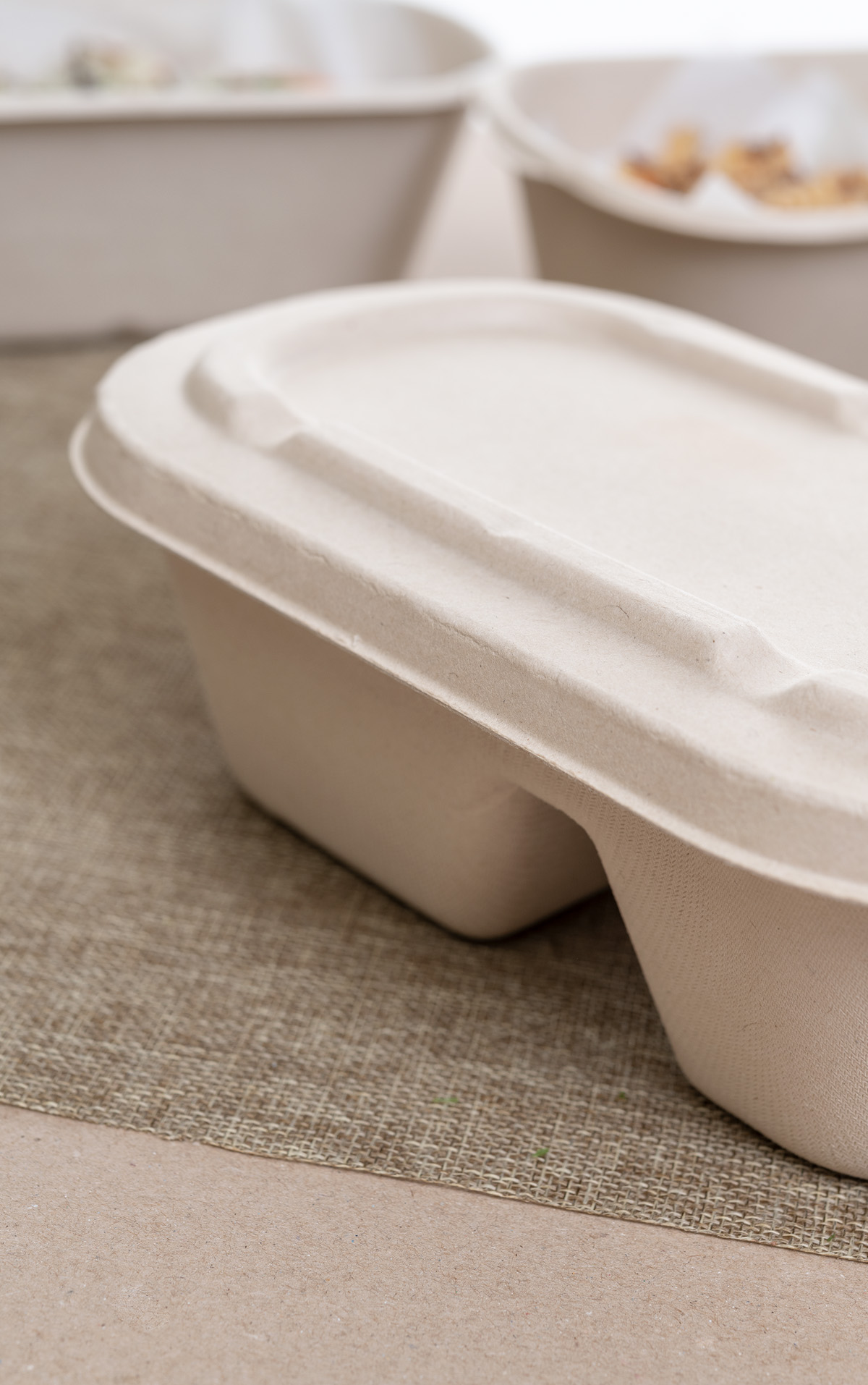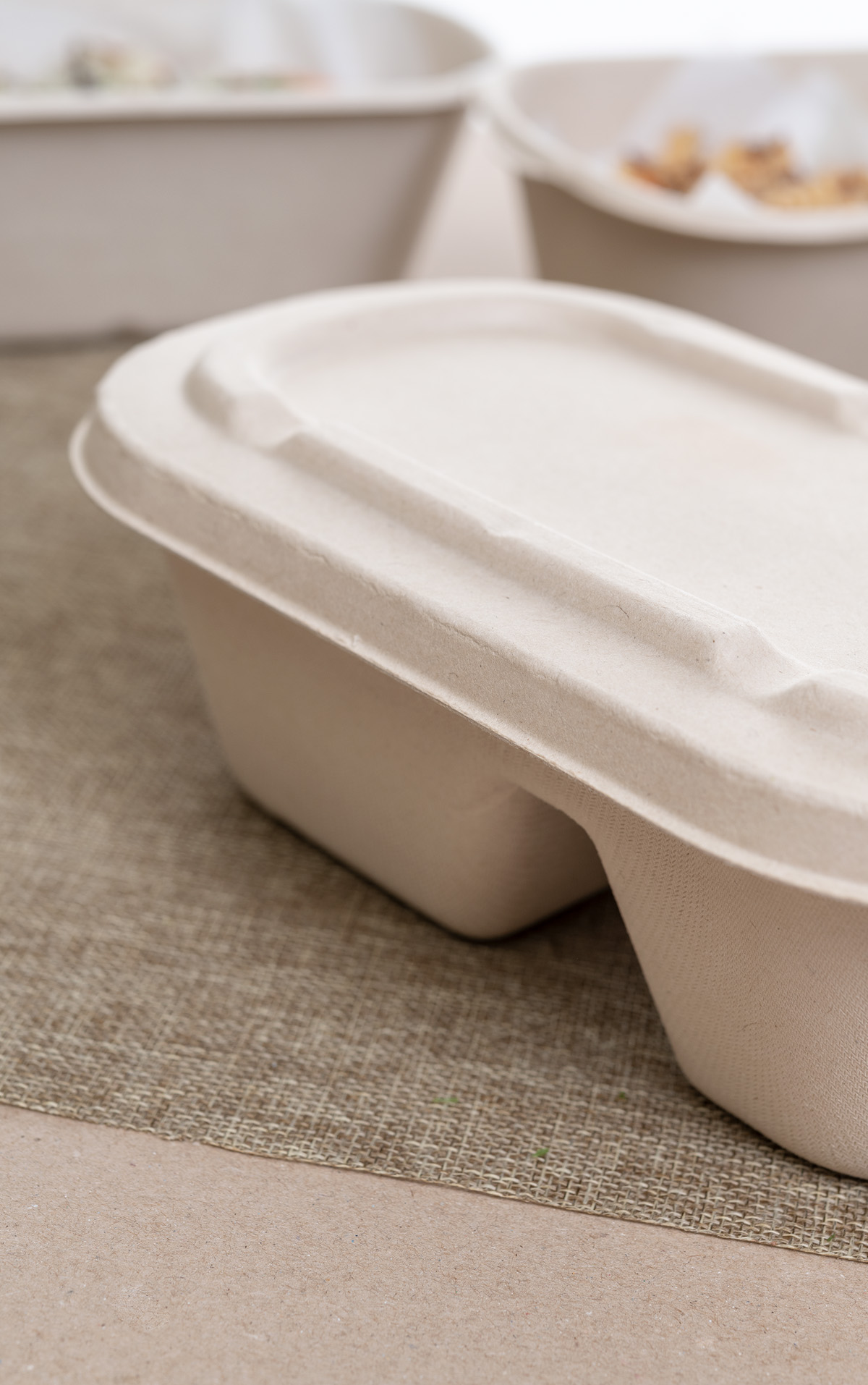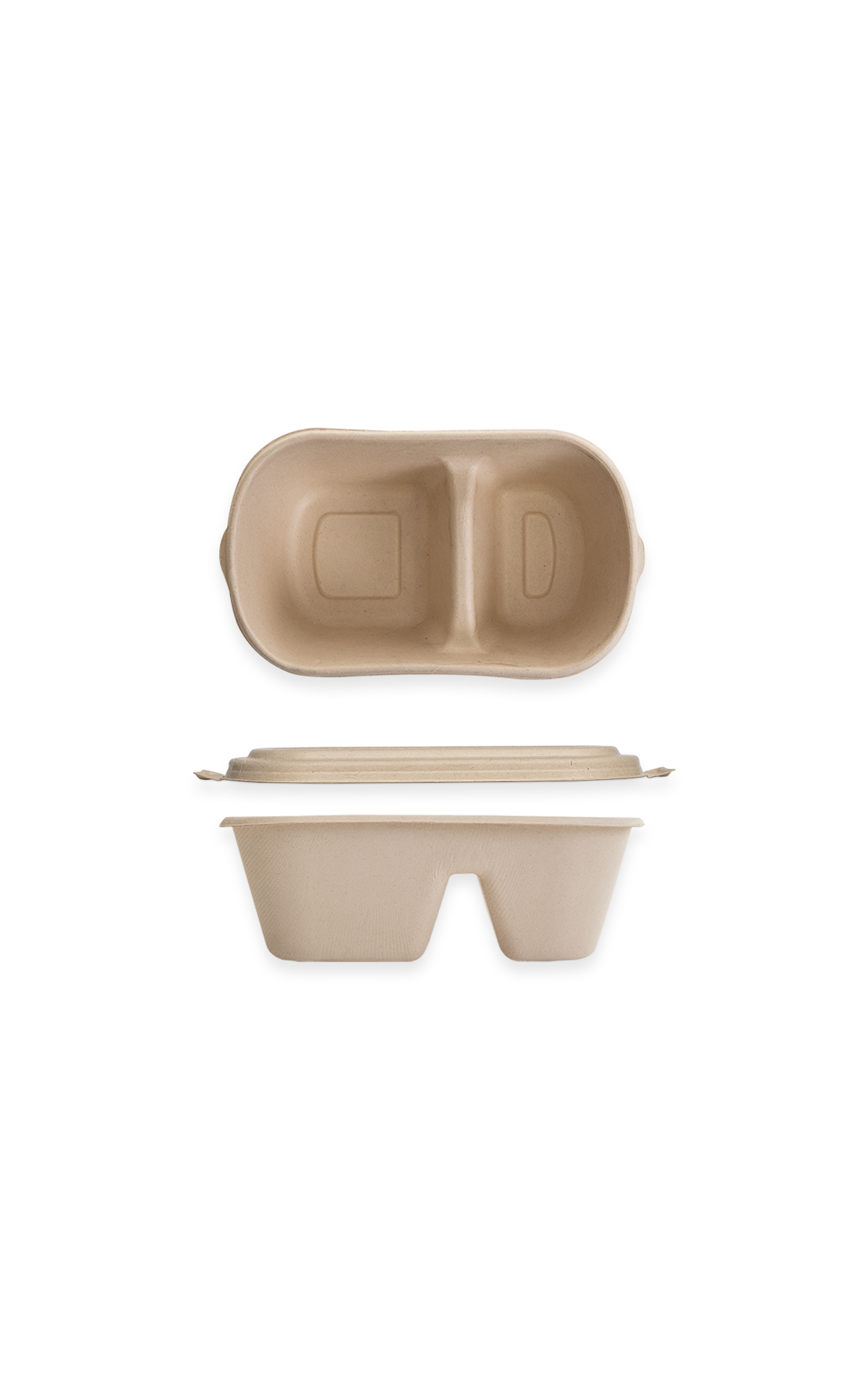 Combo 2 compartments bowl and lid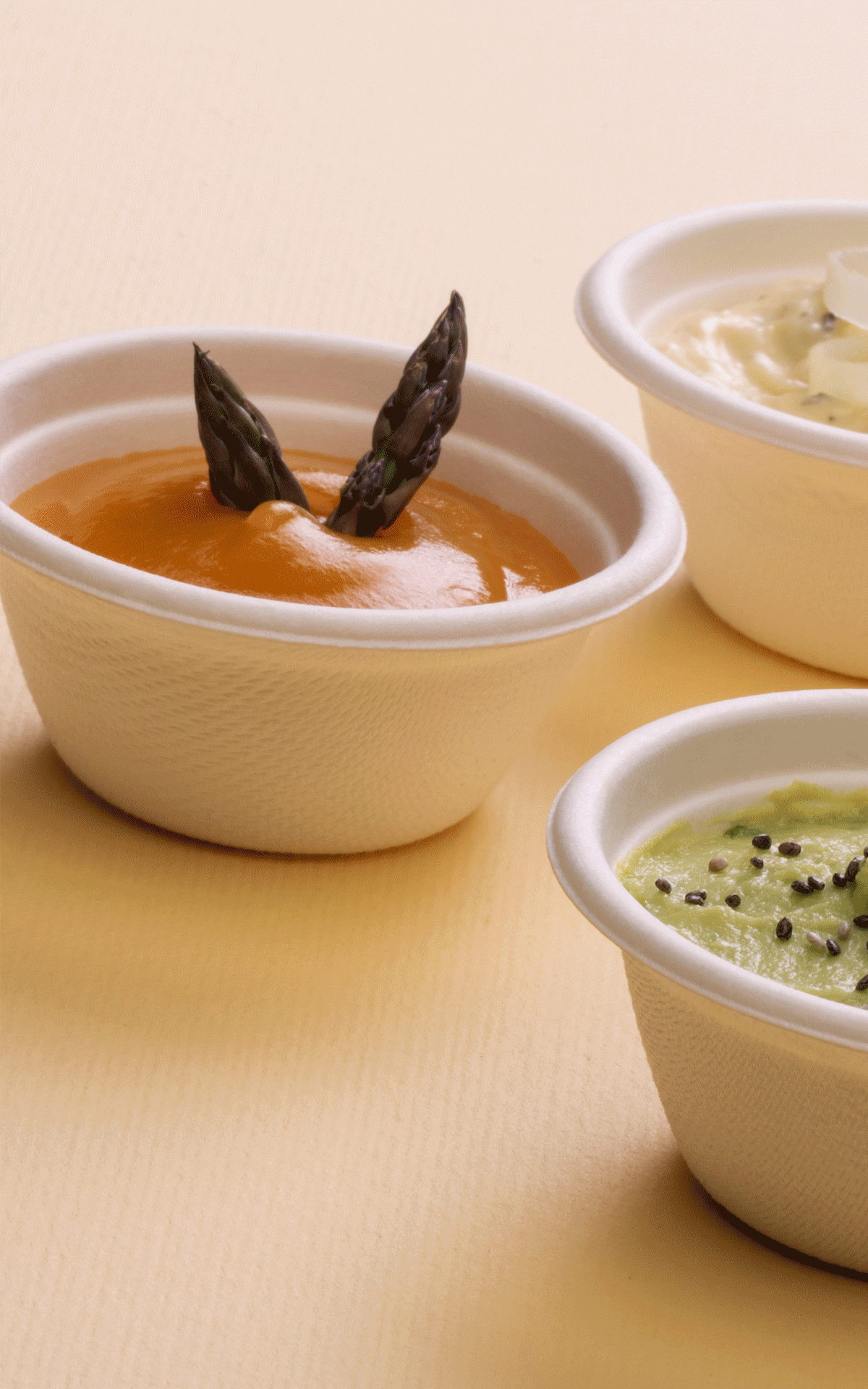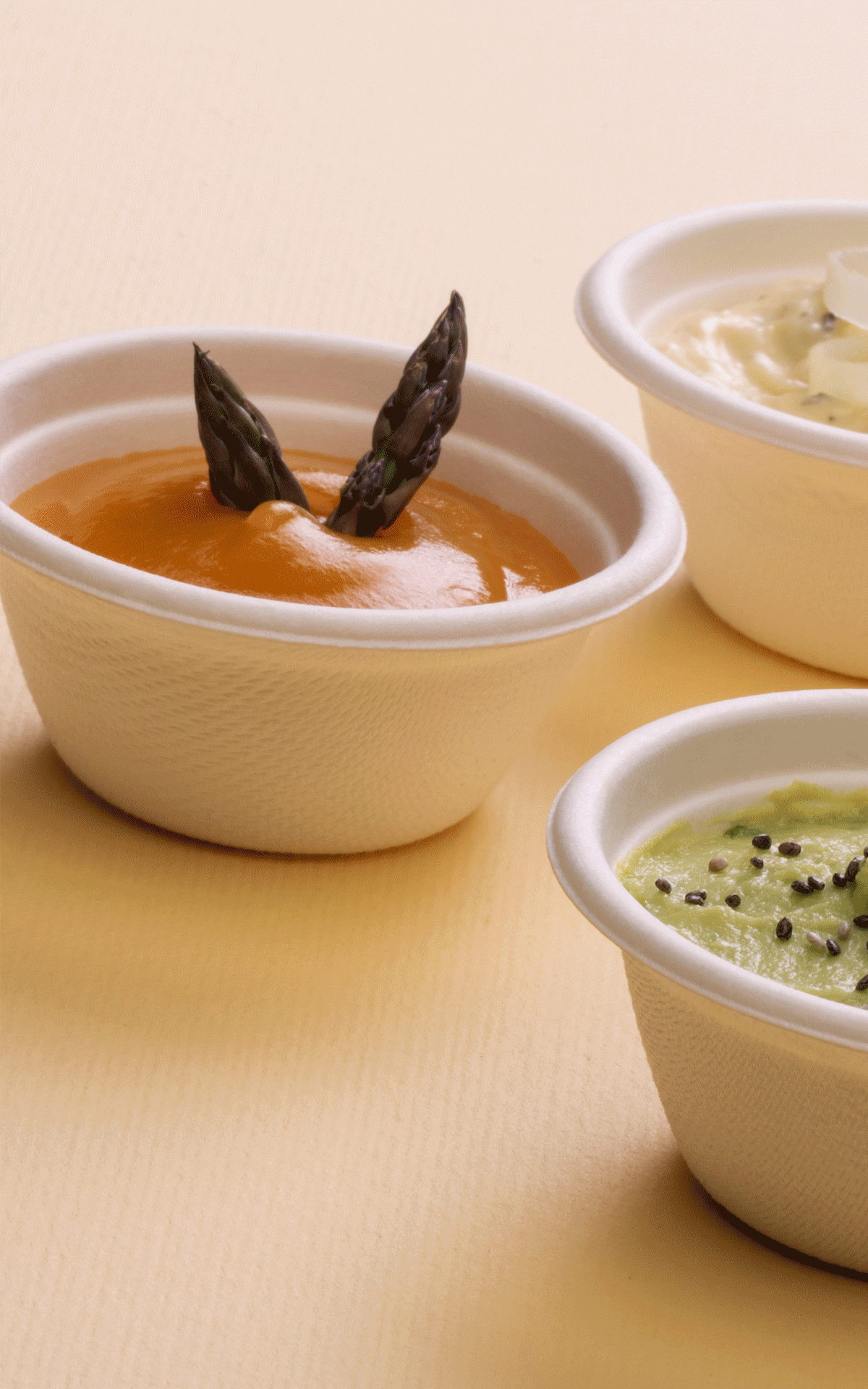 Combo sauce holder and lid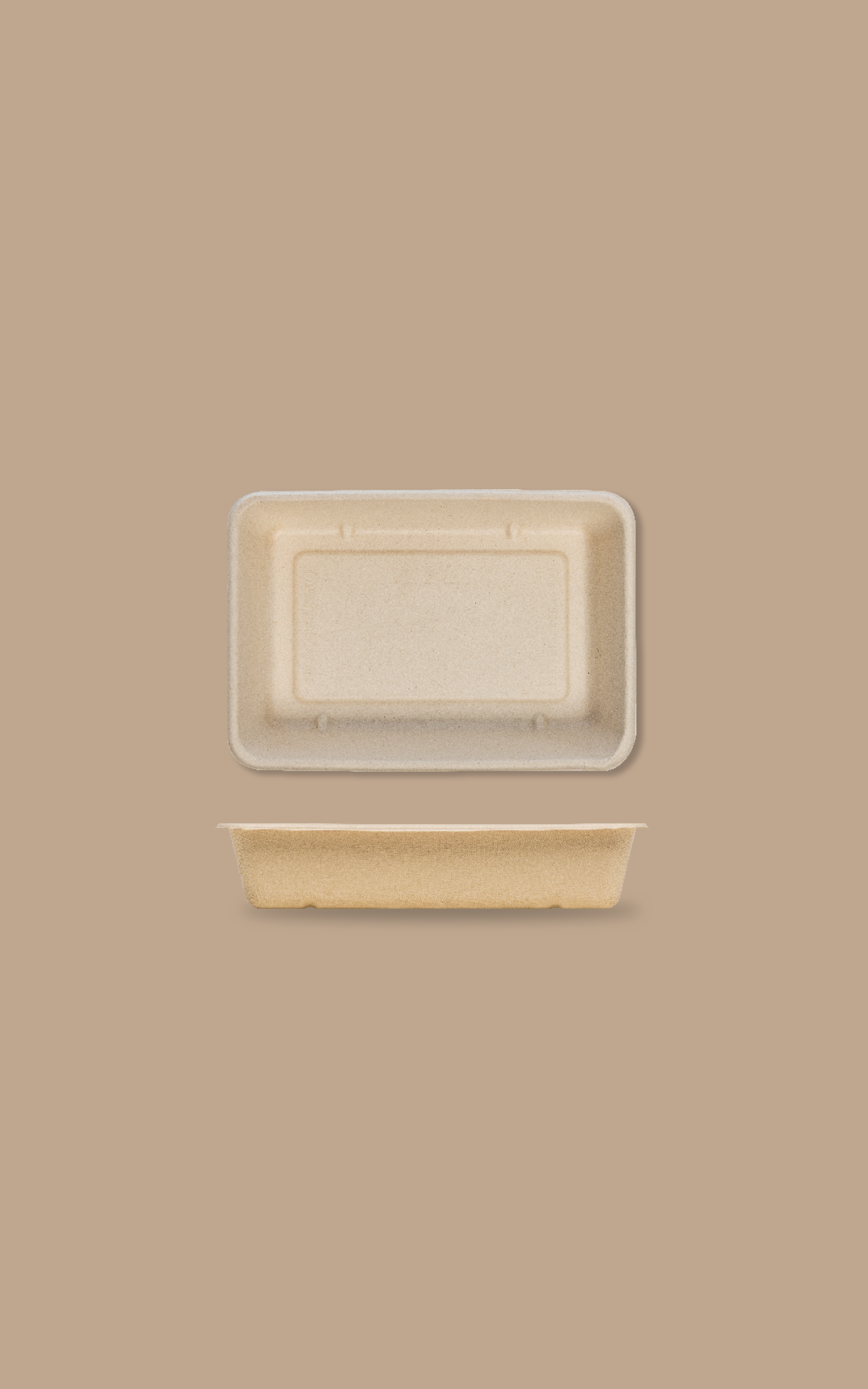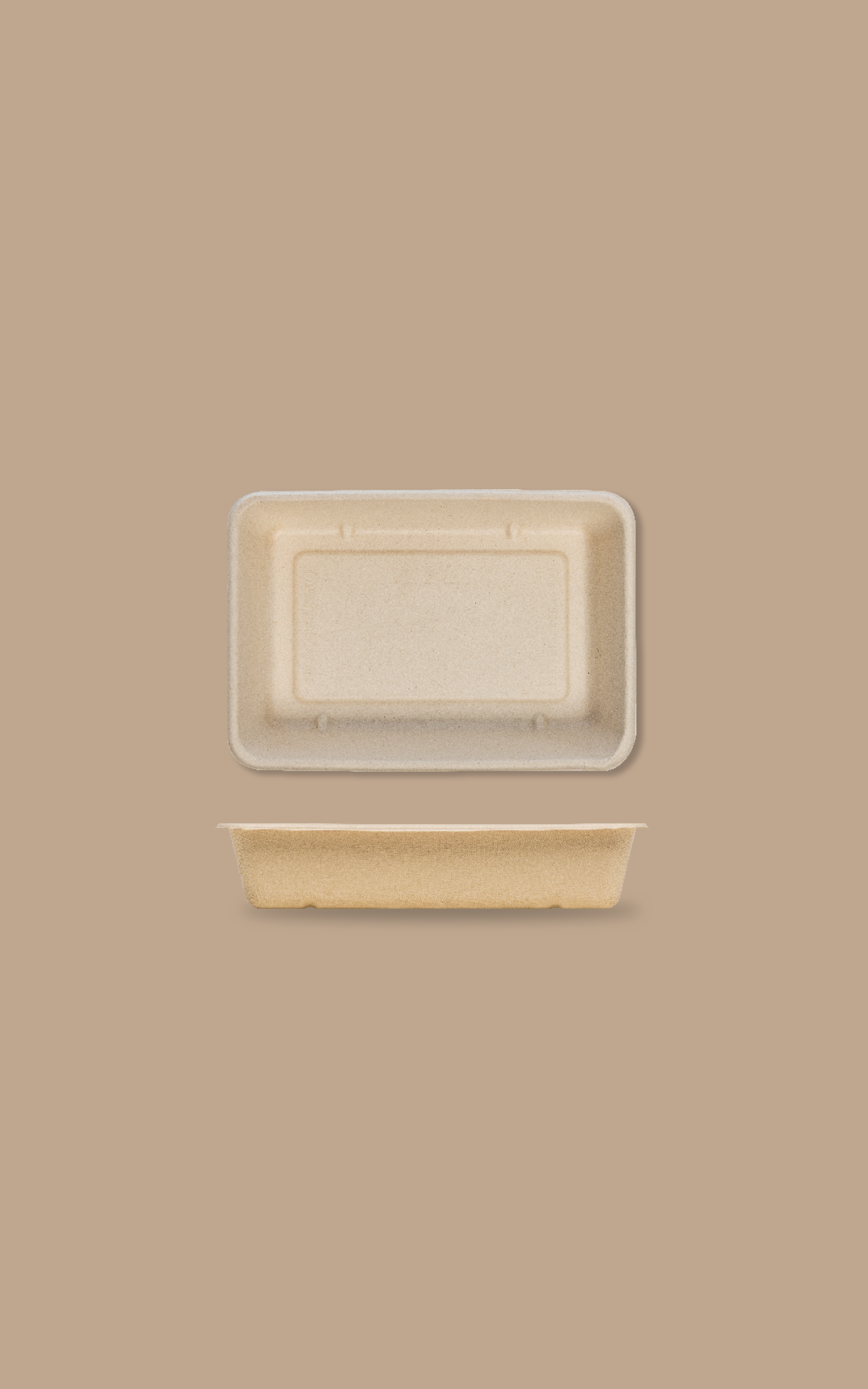 Pulp rectangular tray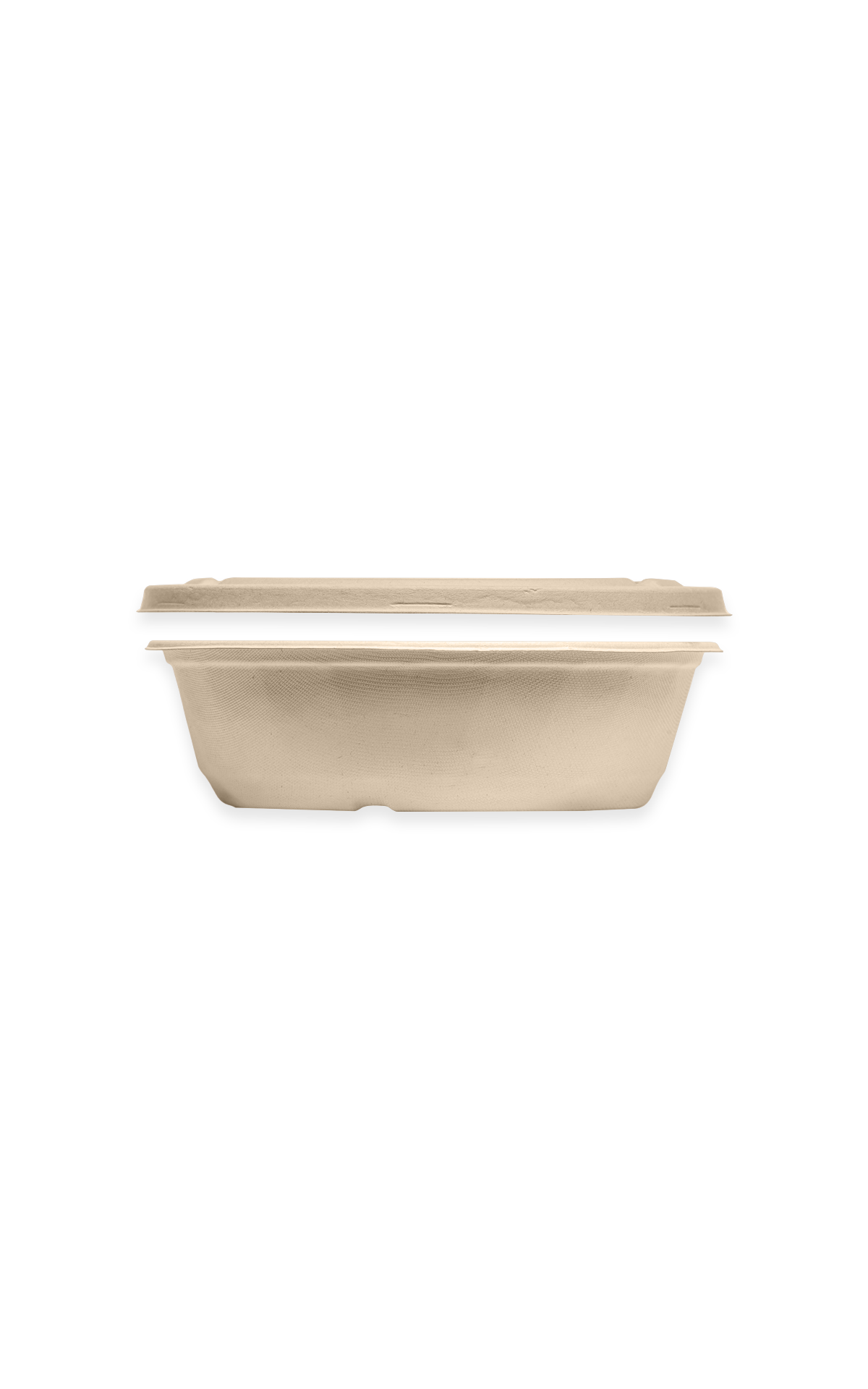 Combo catering bowl and lid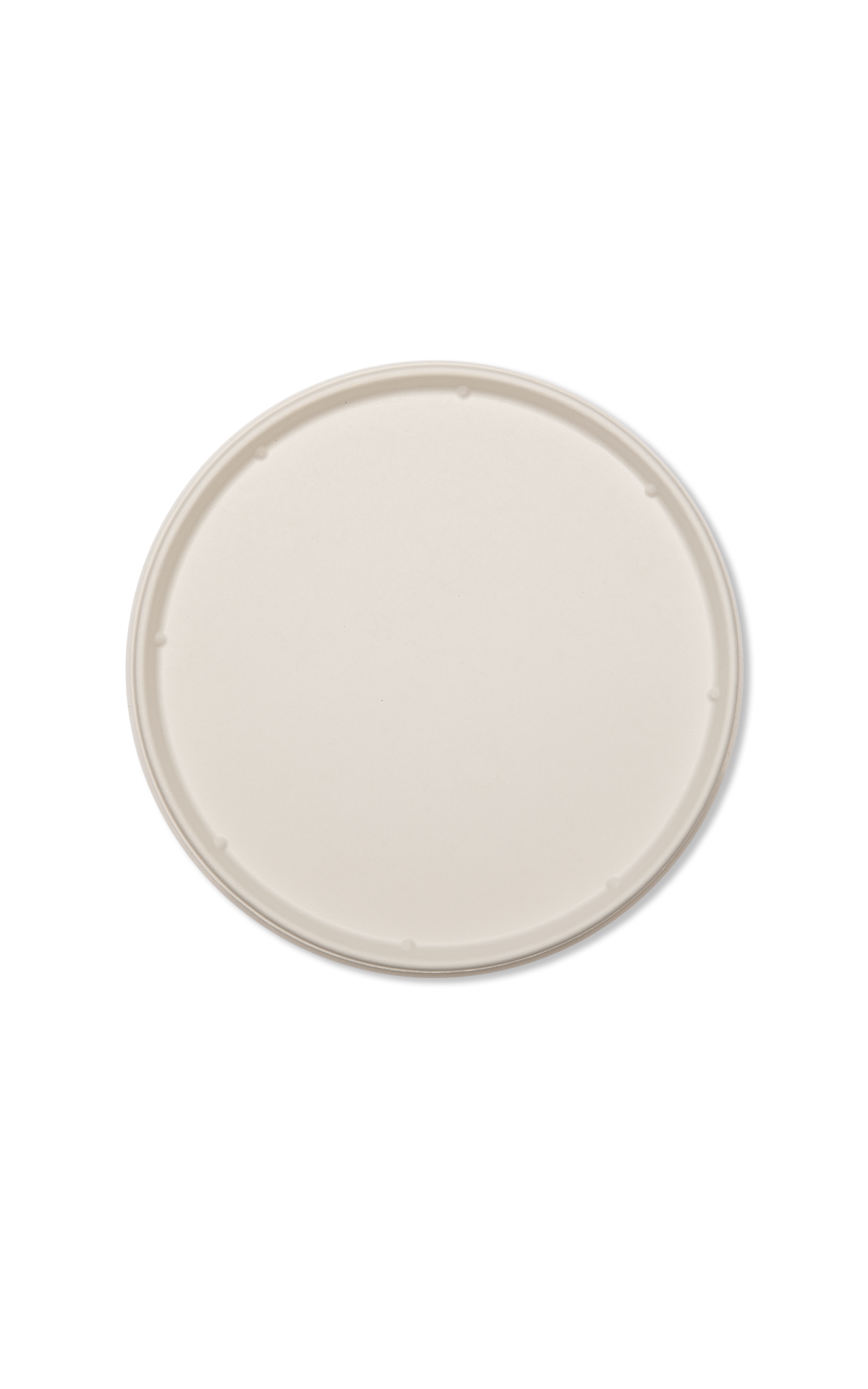 Pulp pizza plate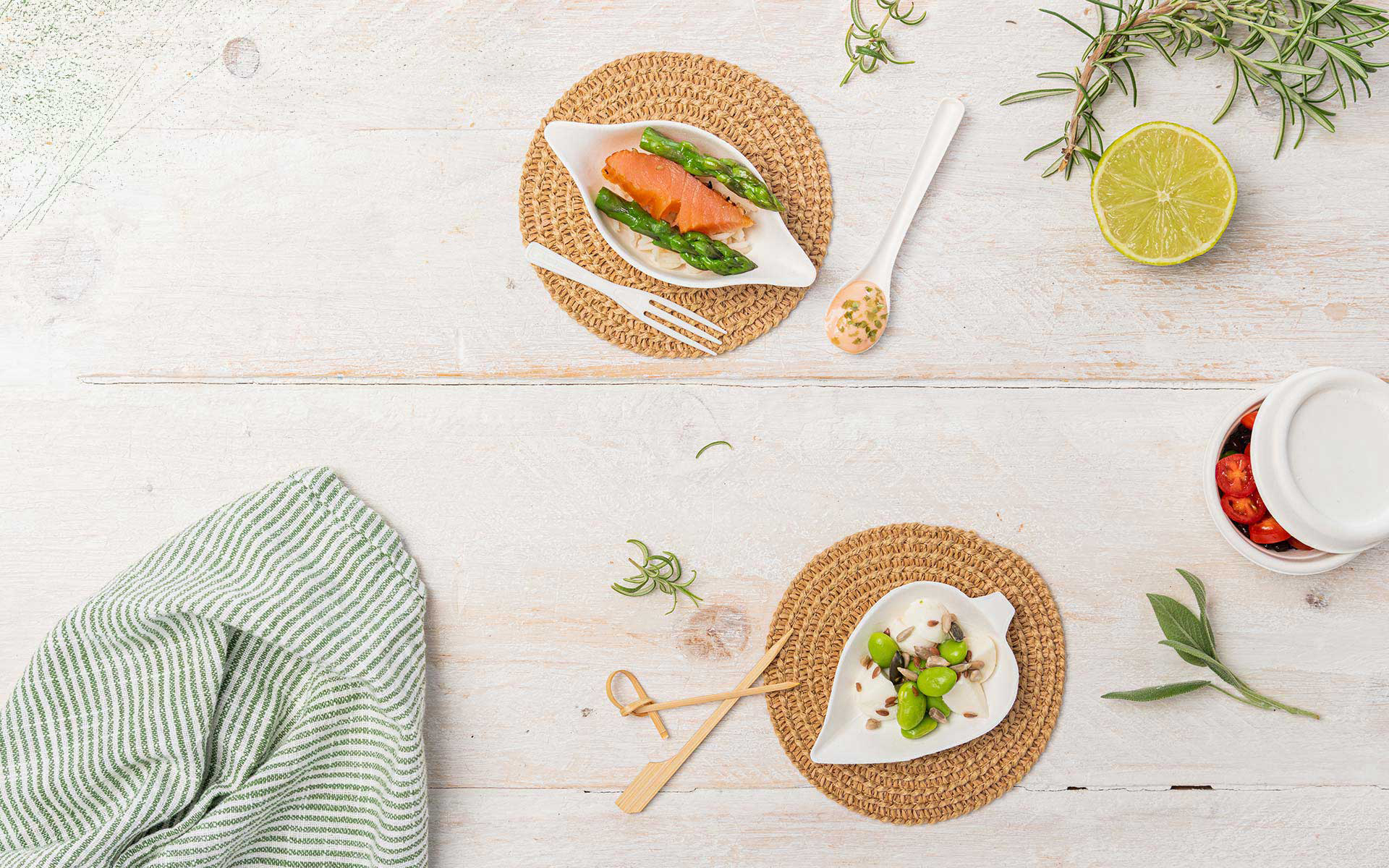 Green finger food
For a total-green catering, Jungle offers a wide range of finger food items made of sugarcane pulp and natural materials available in a variety of designs and sizes. All items are biodegradable and compostable.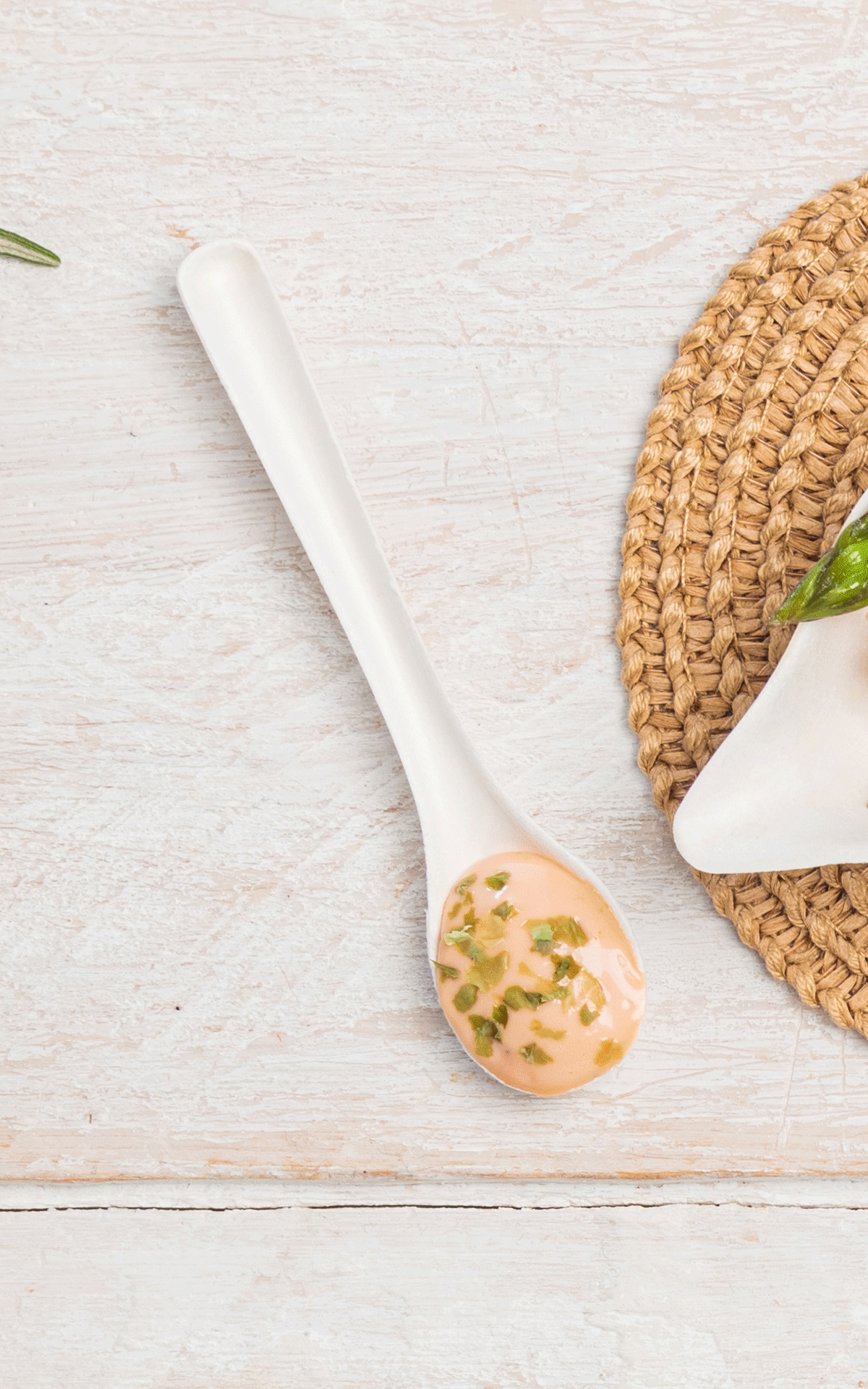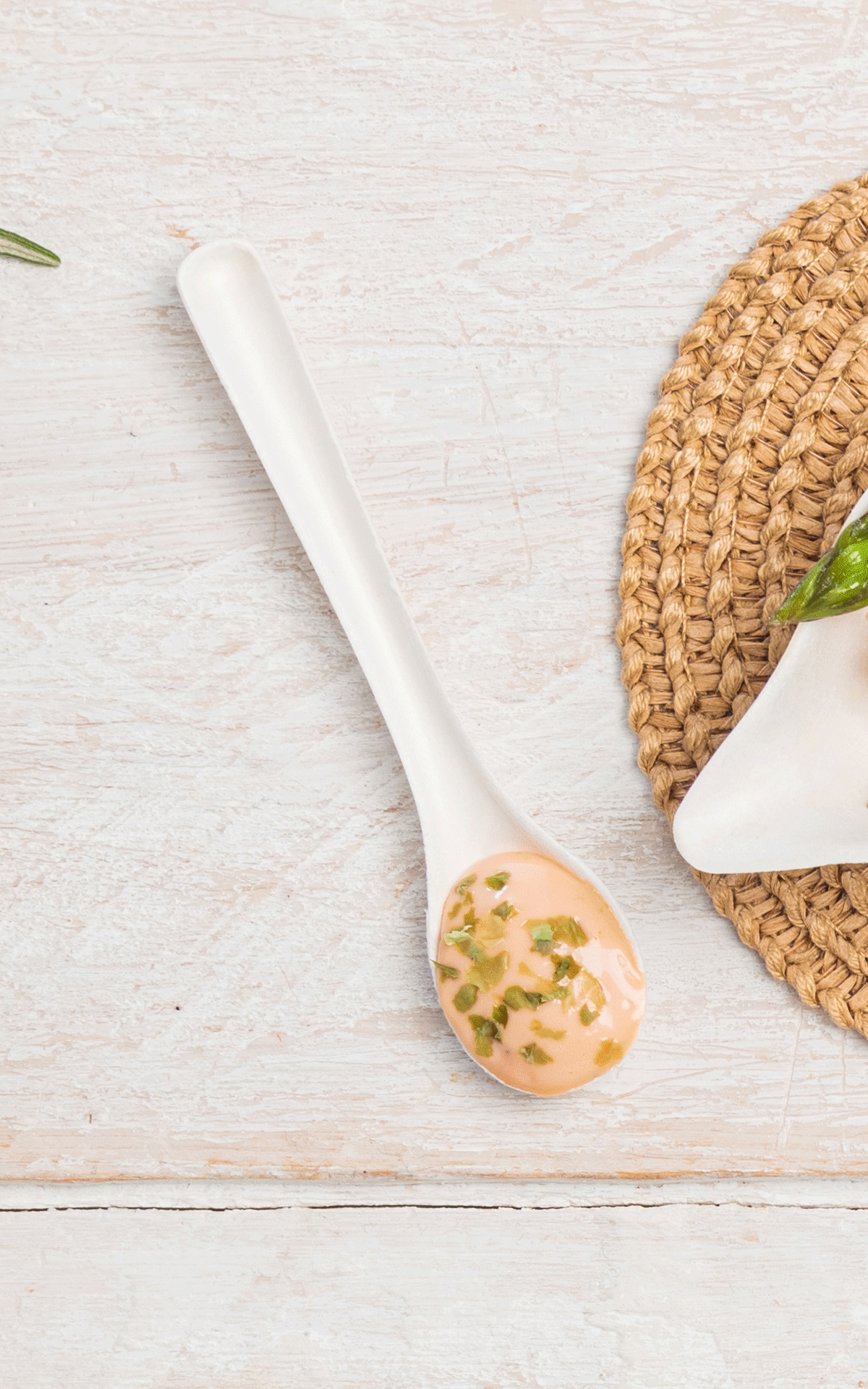 Mini spoon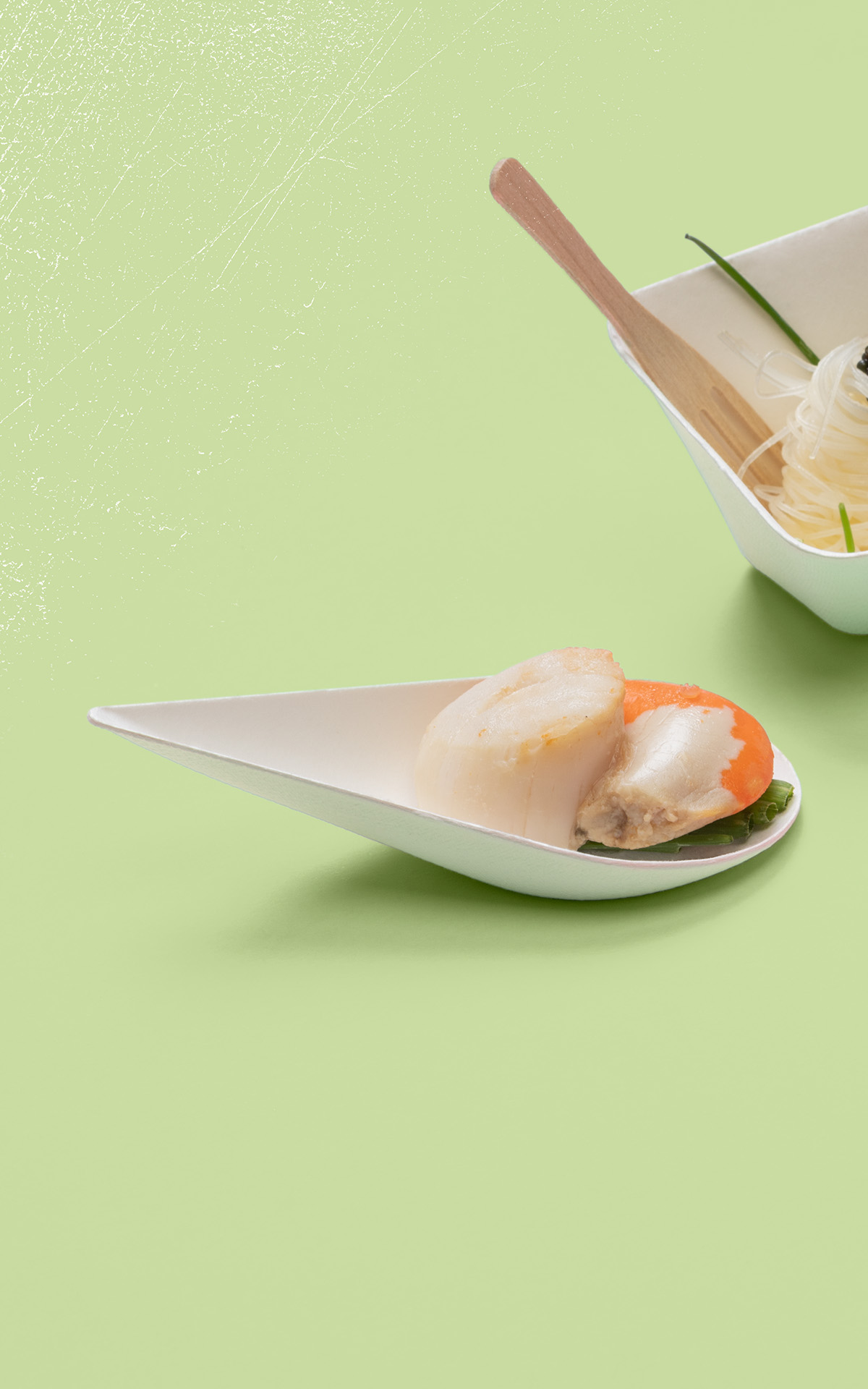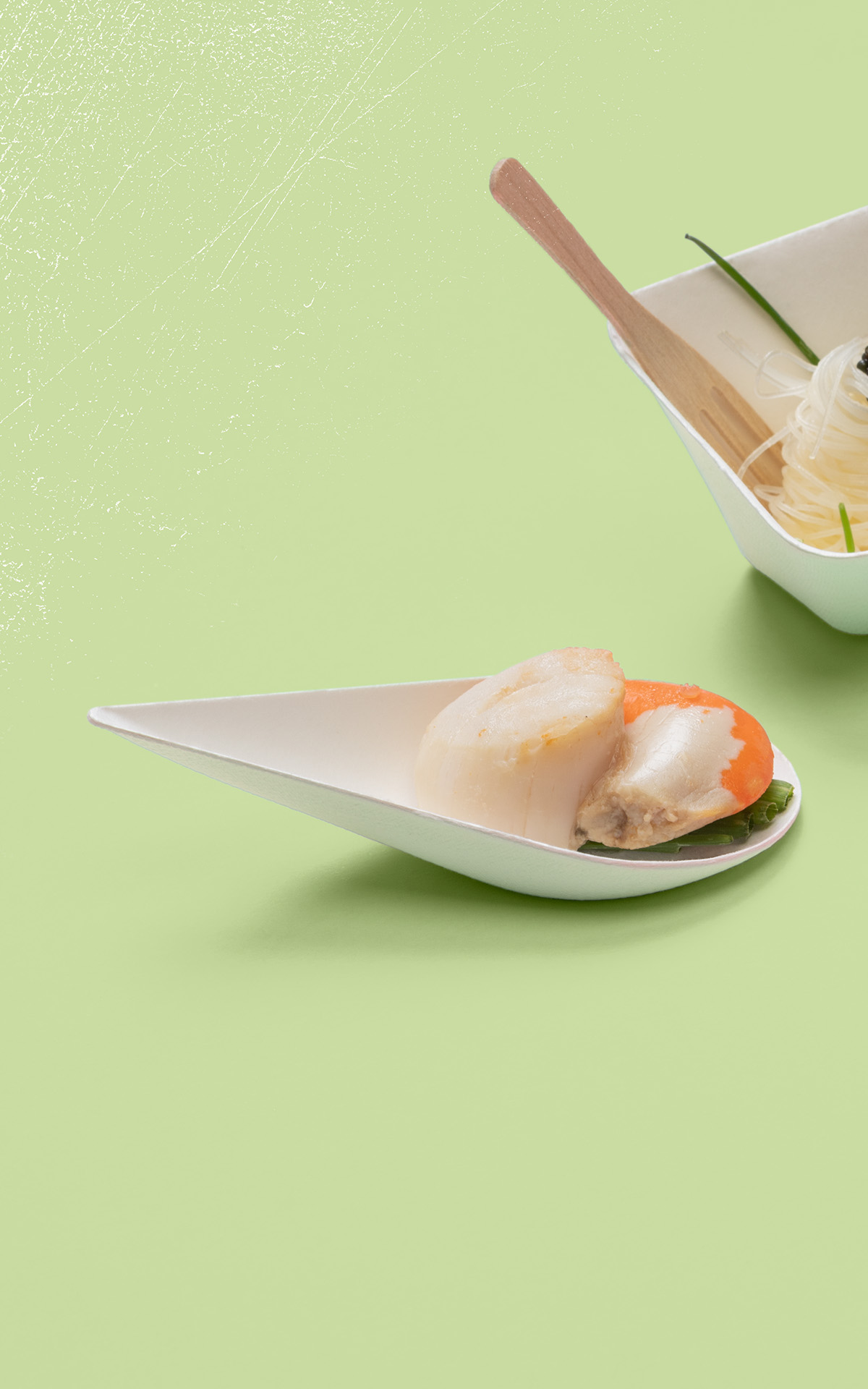 Mini tasting drop spoon
Mini square plate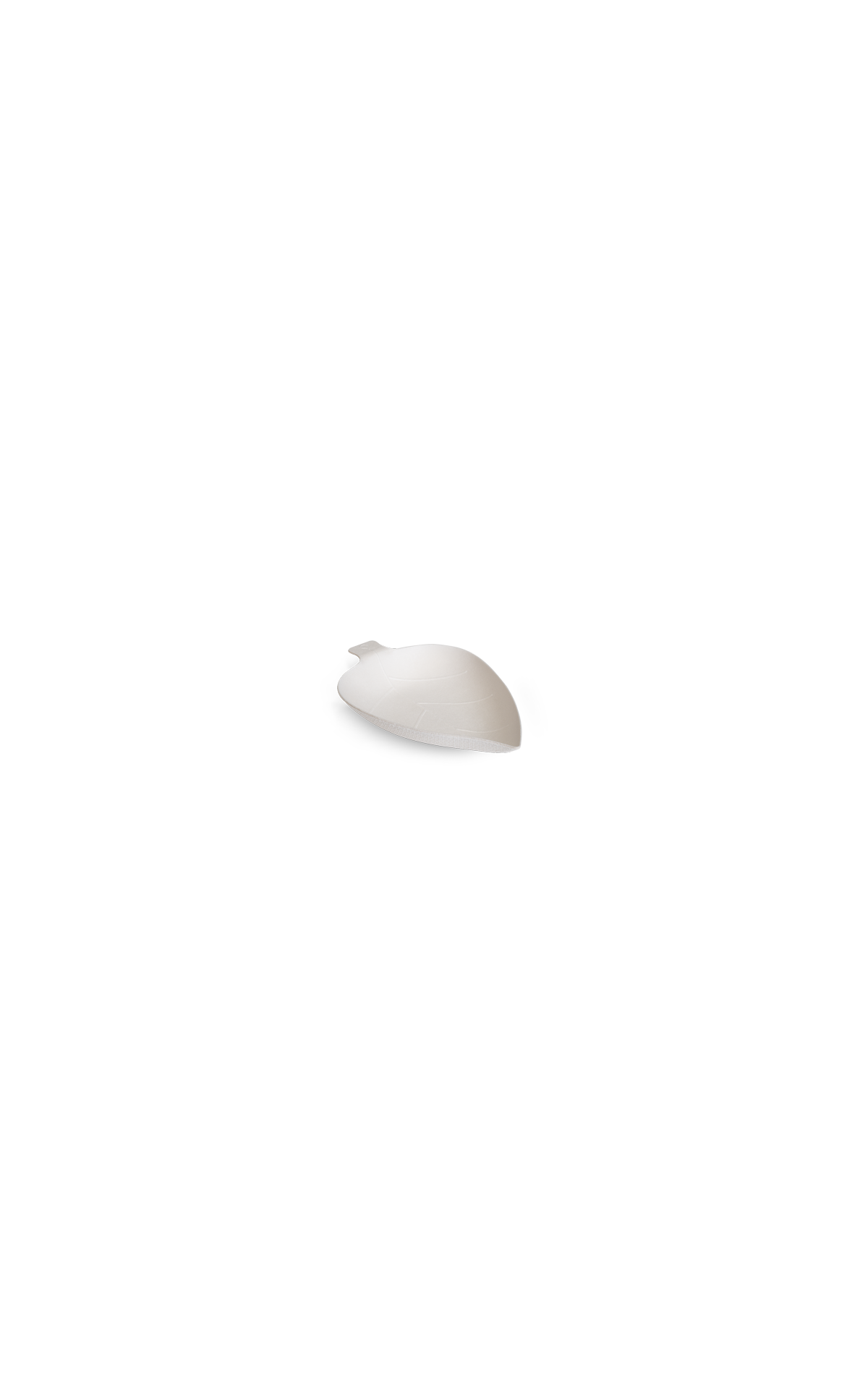 Mini leaf plate
Mini cocco bowl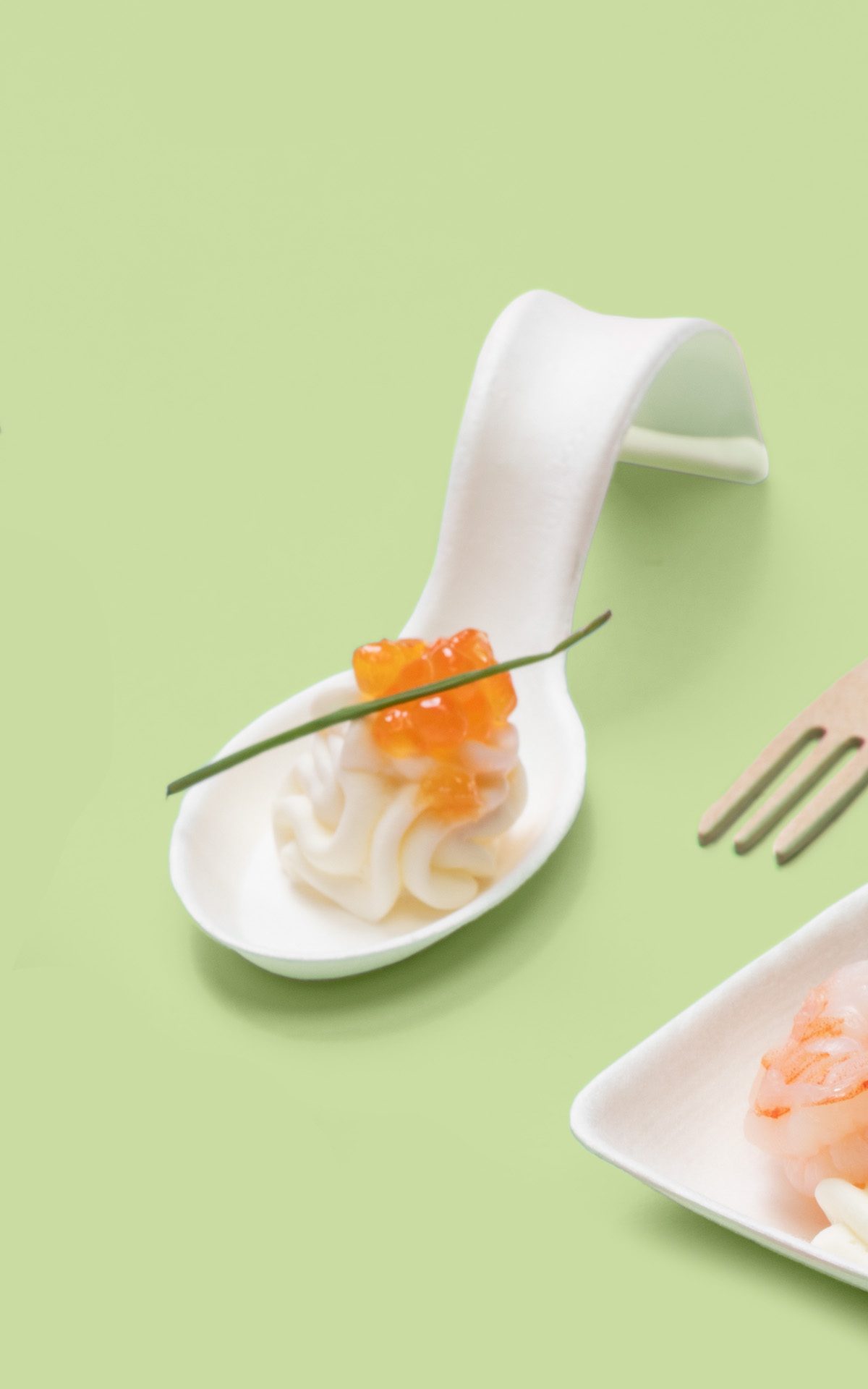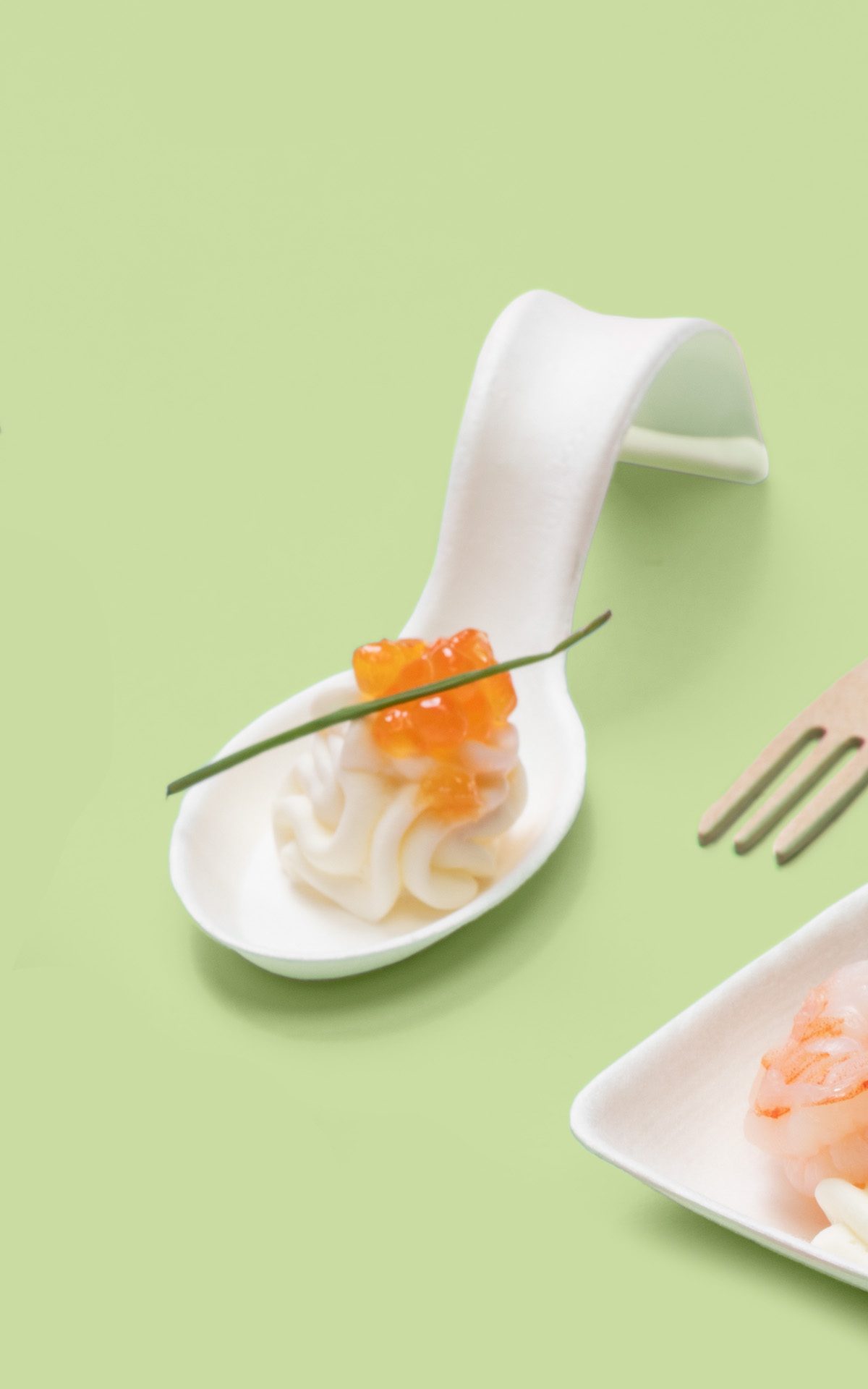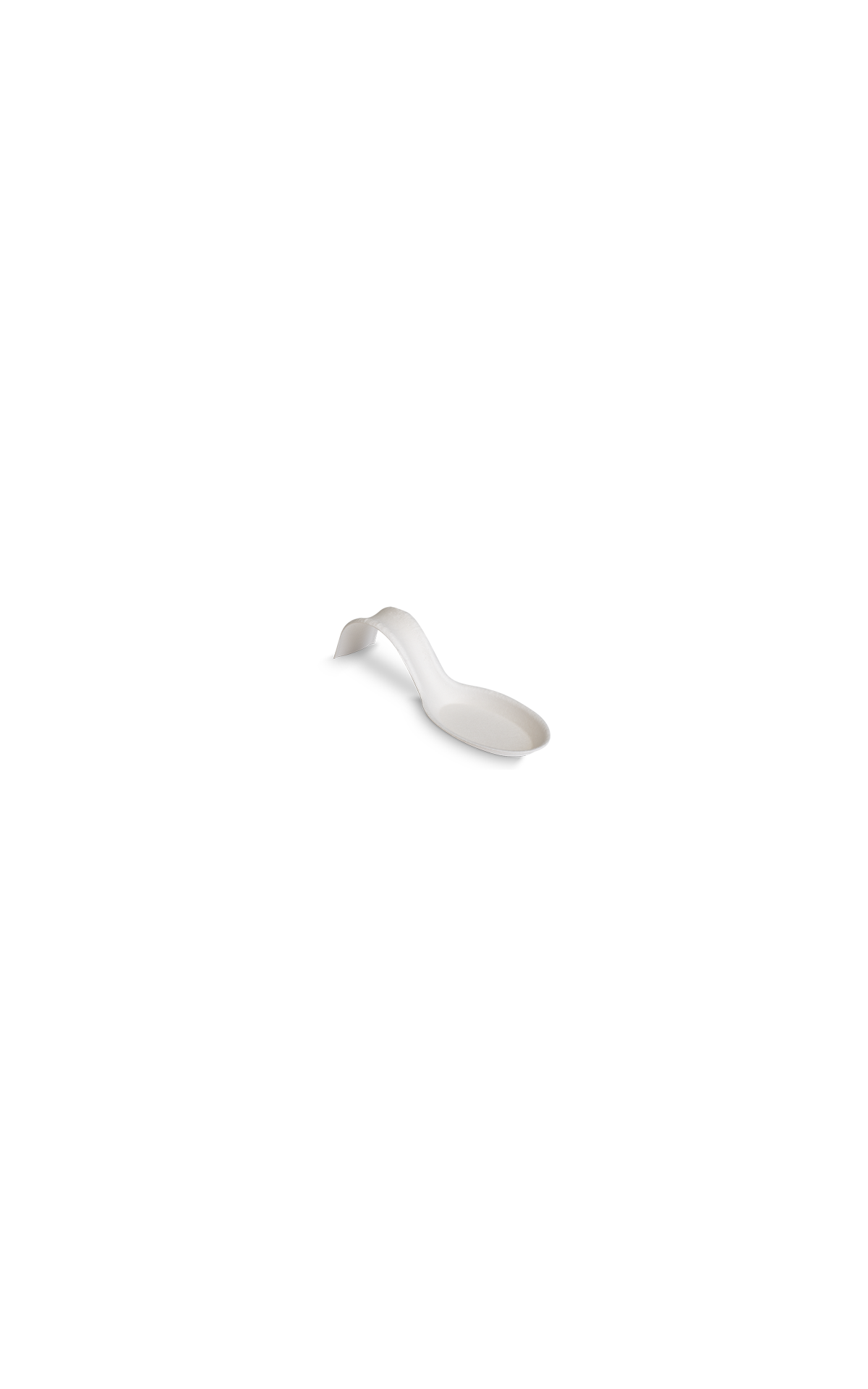 Tasting spoon
Mini tasting bowl
Mini tasting bowl limone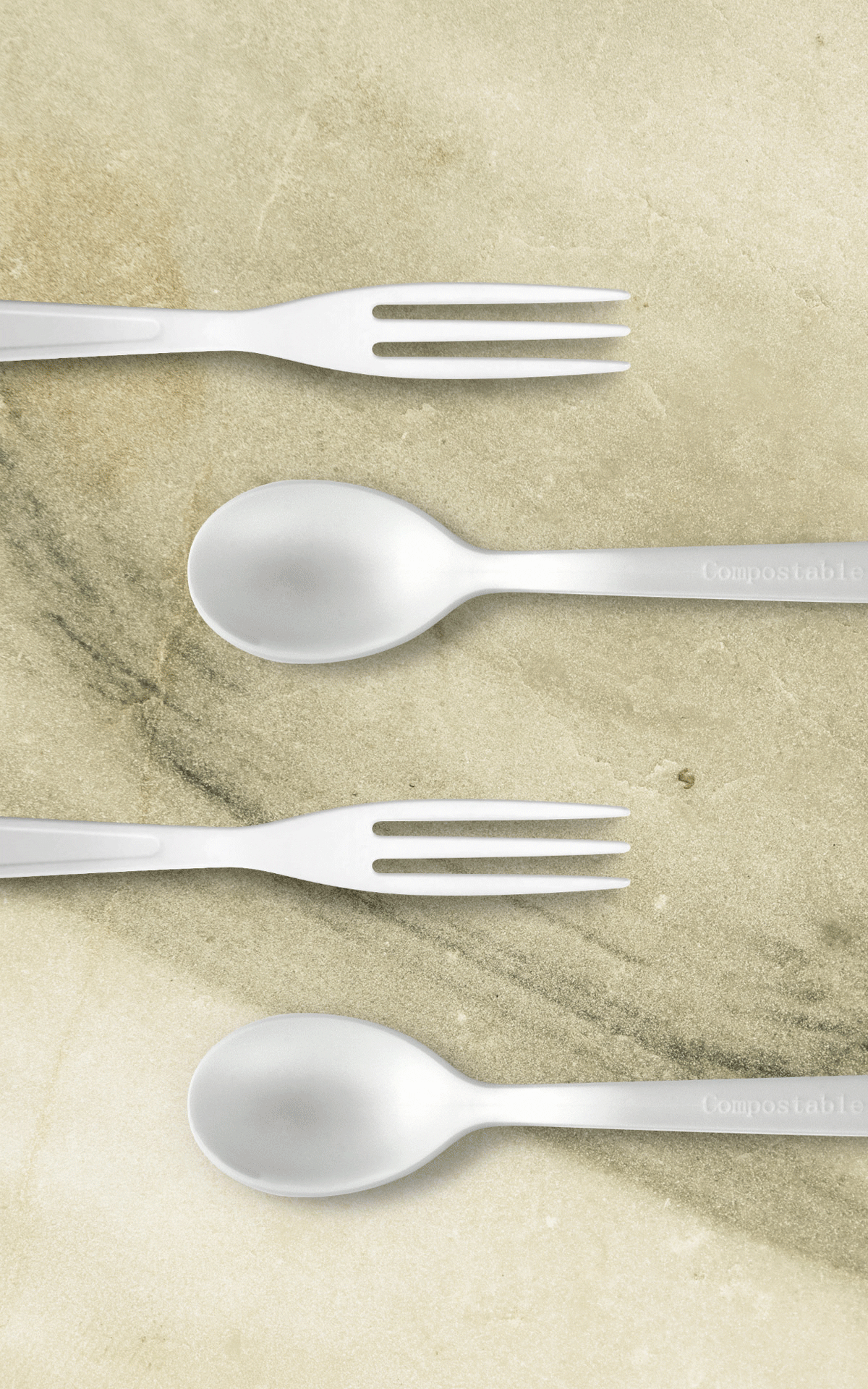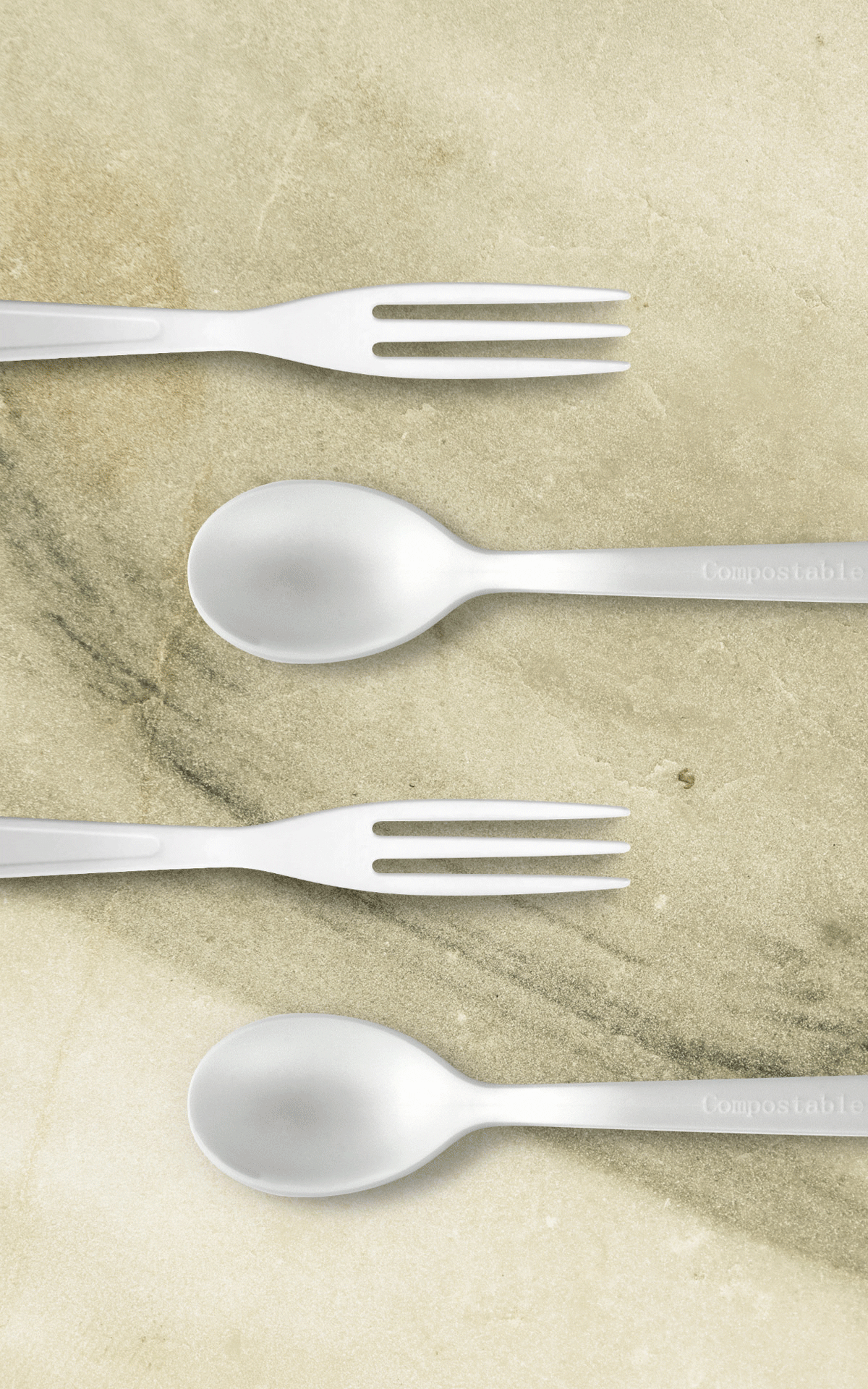 Cpla accessories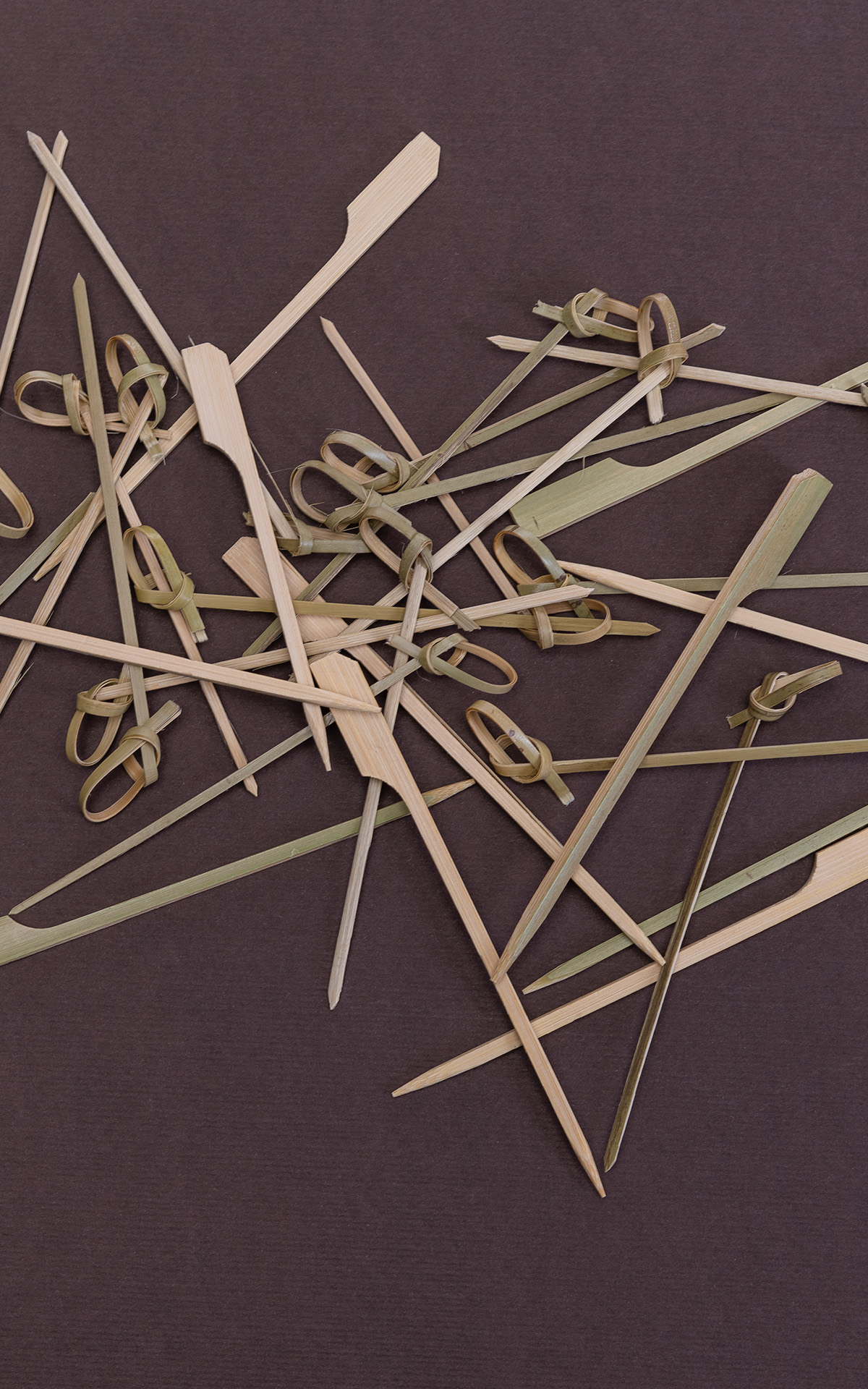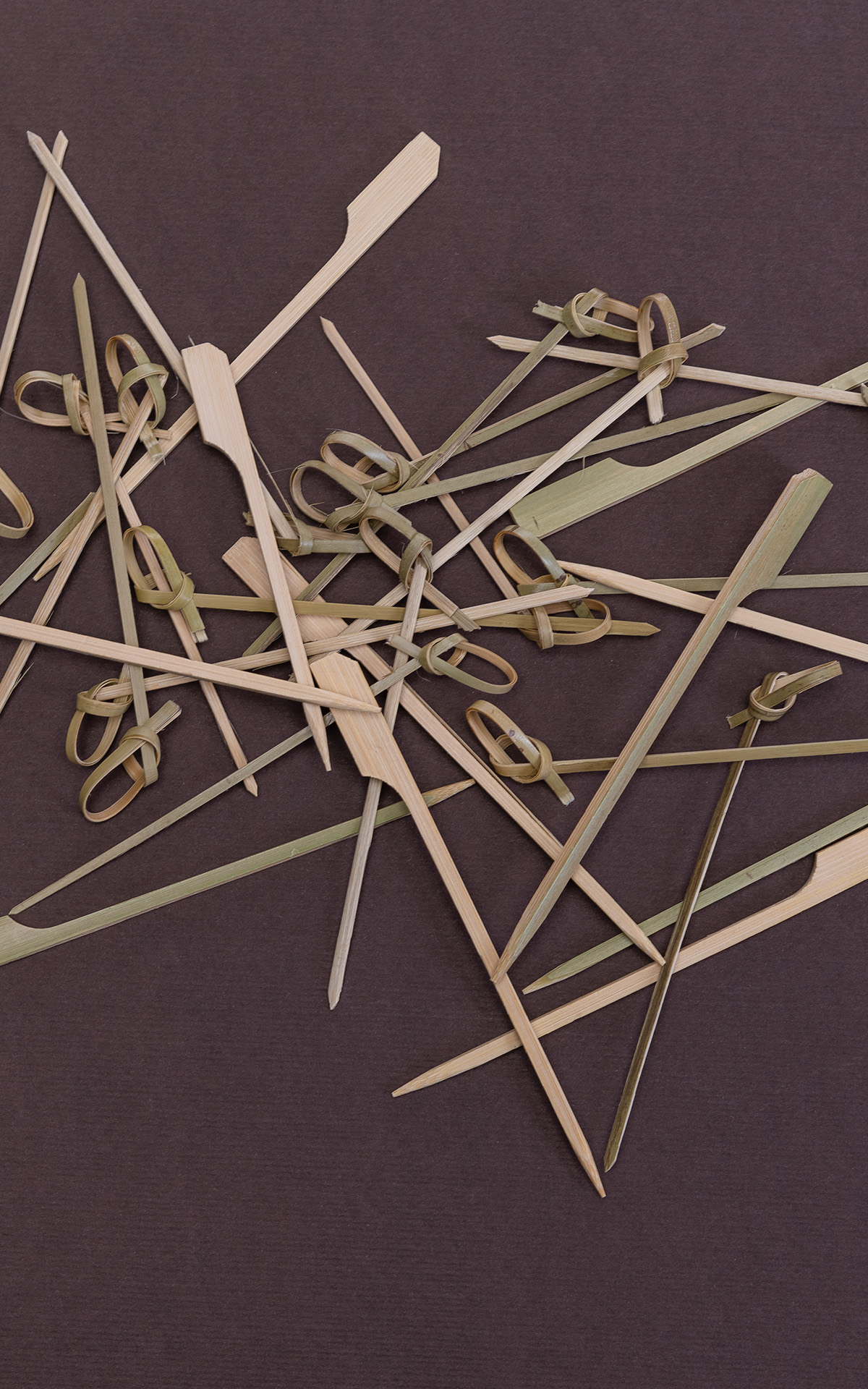 Bamboo accessories
Wooden Finger food
The Jungle finger food collection is completely crafted in natural wood. Originating from traditional craft techniques, Jungle finger food offers a wide range of products available in different shapes, sizes and capacities in order to accommodate a variety of needs. All items are biodegradable and compostable.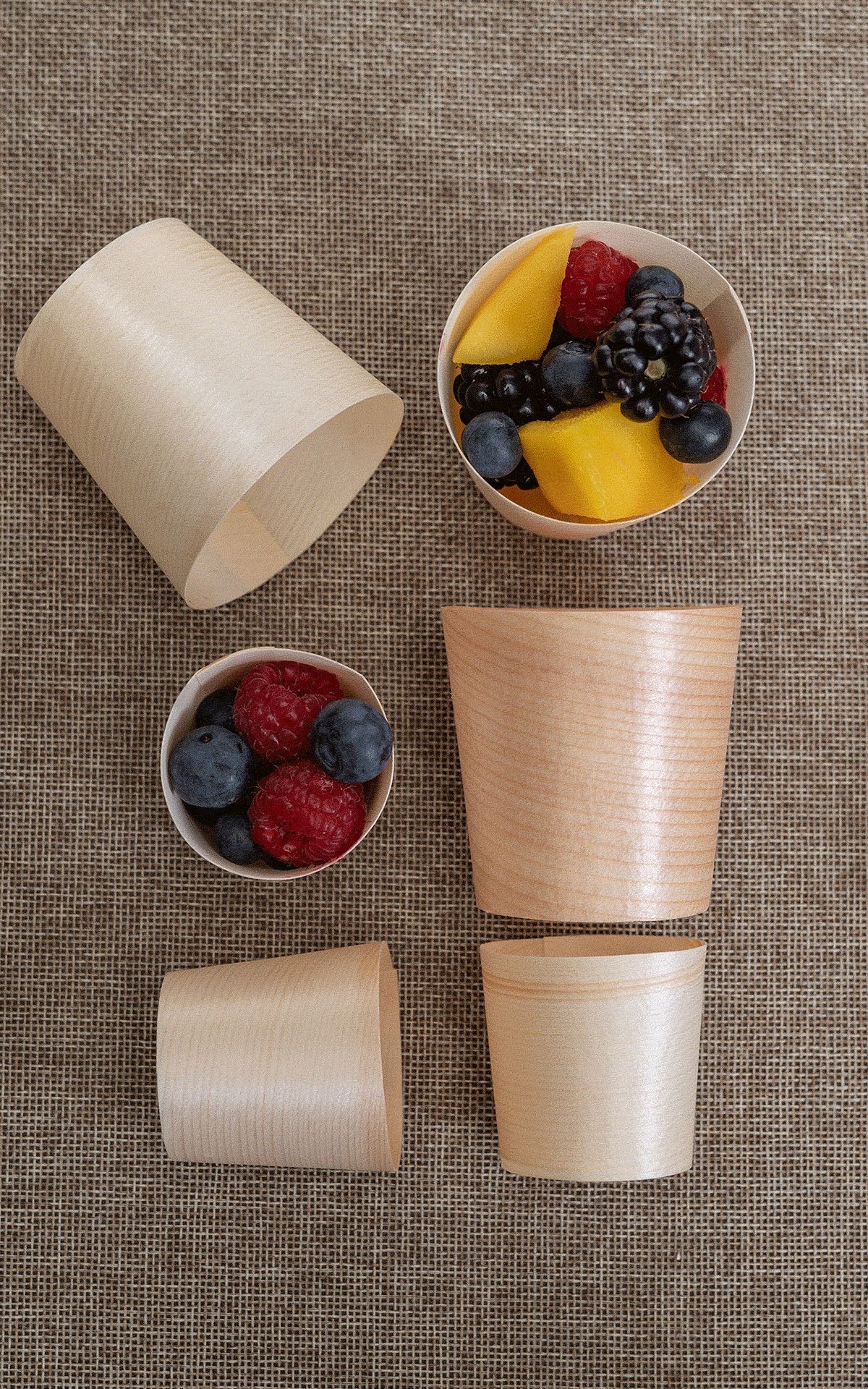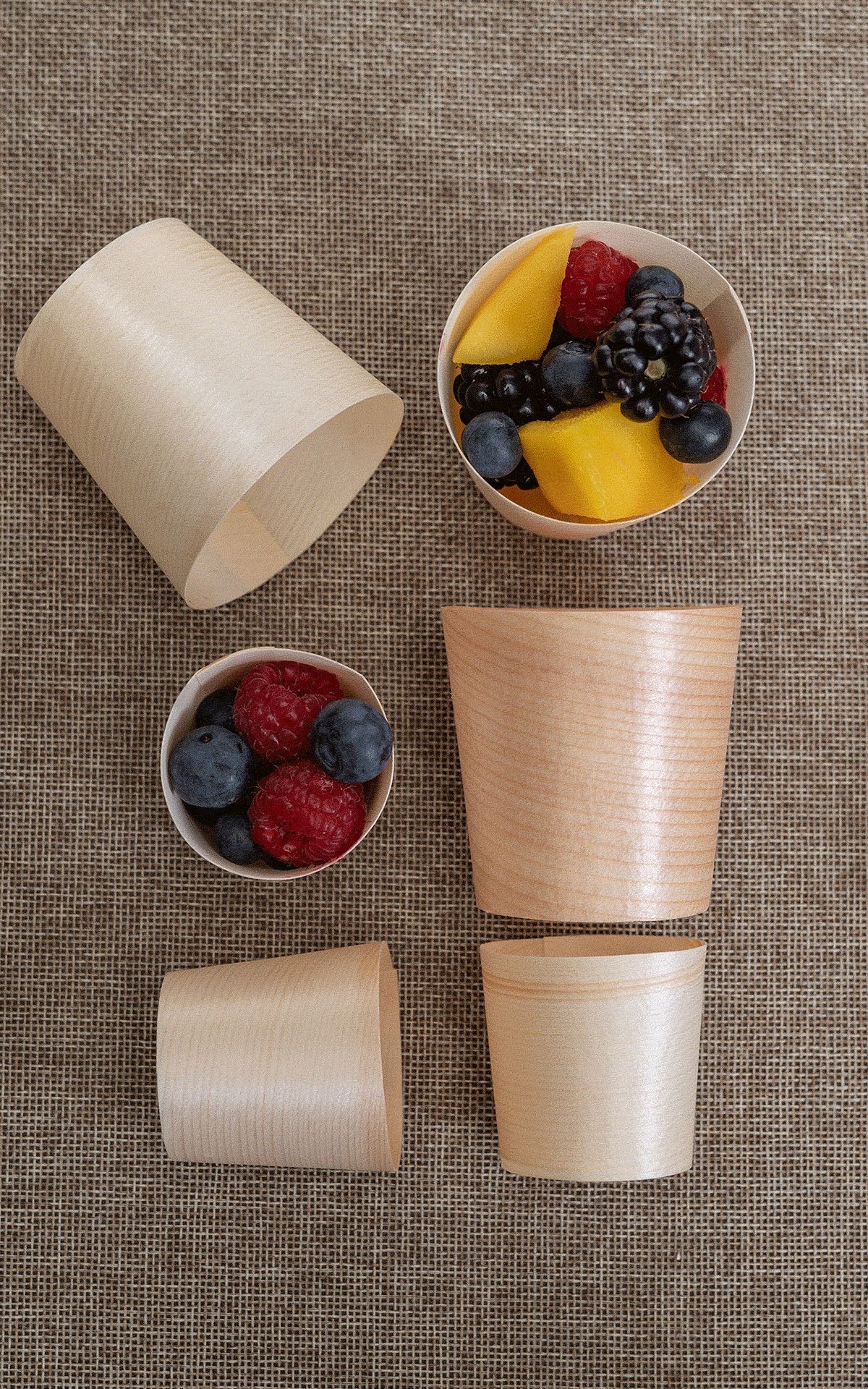 Wooden cup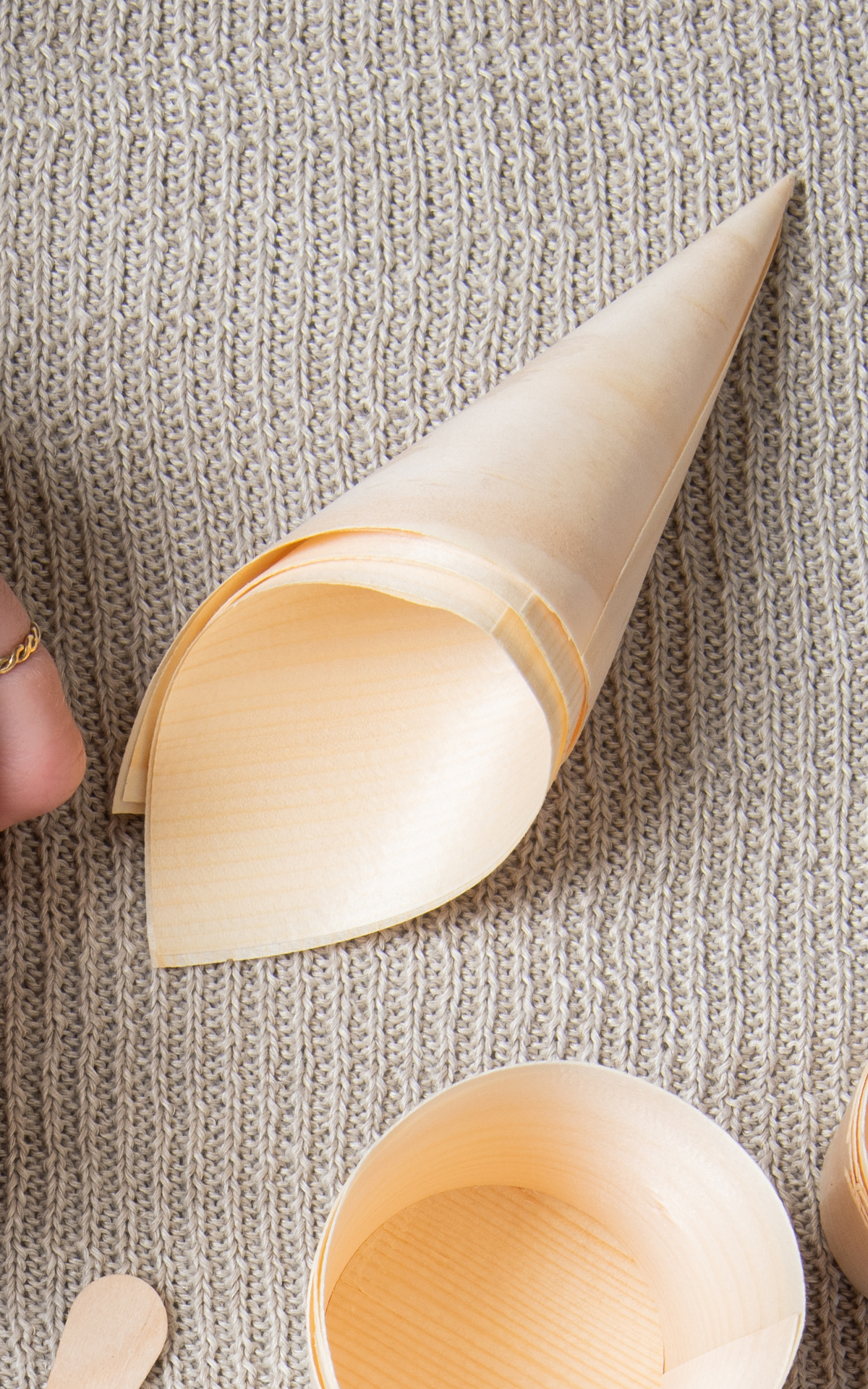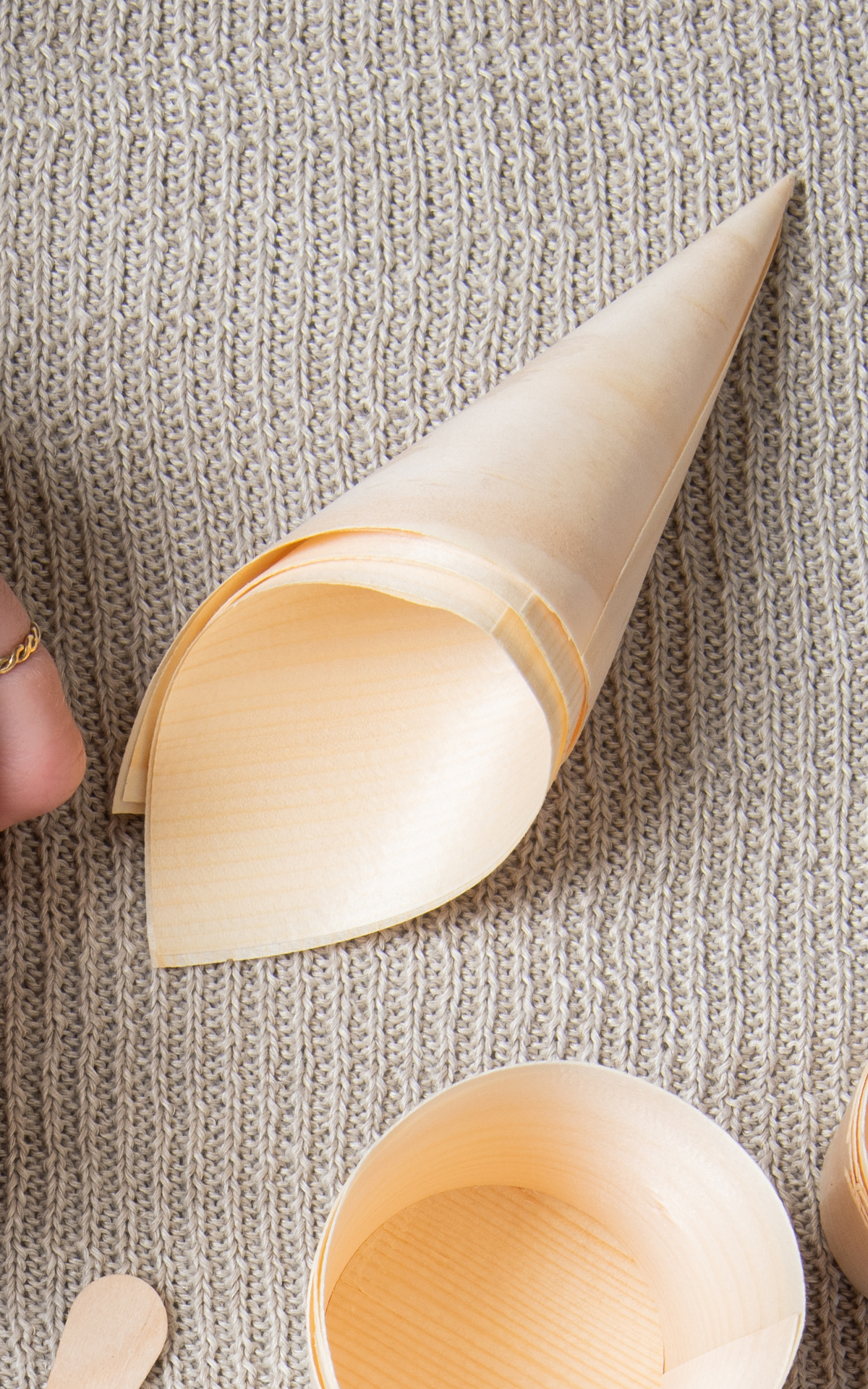 Wooden cone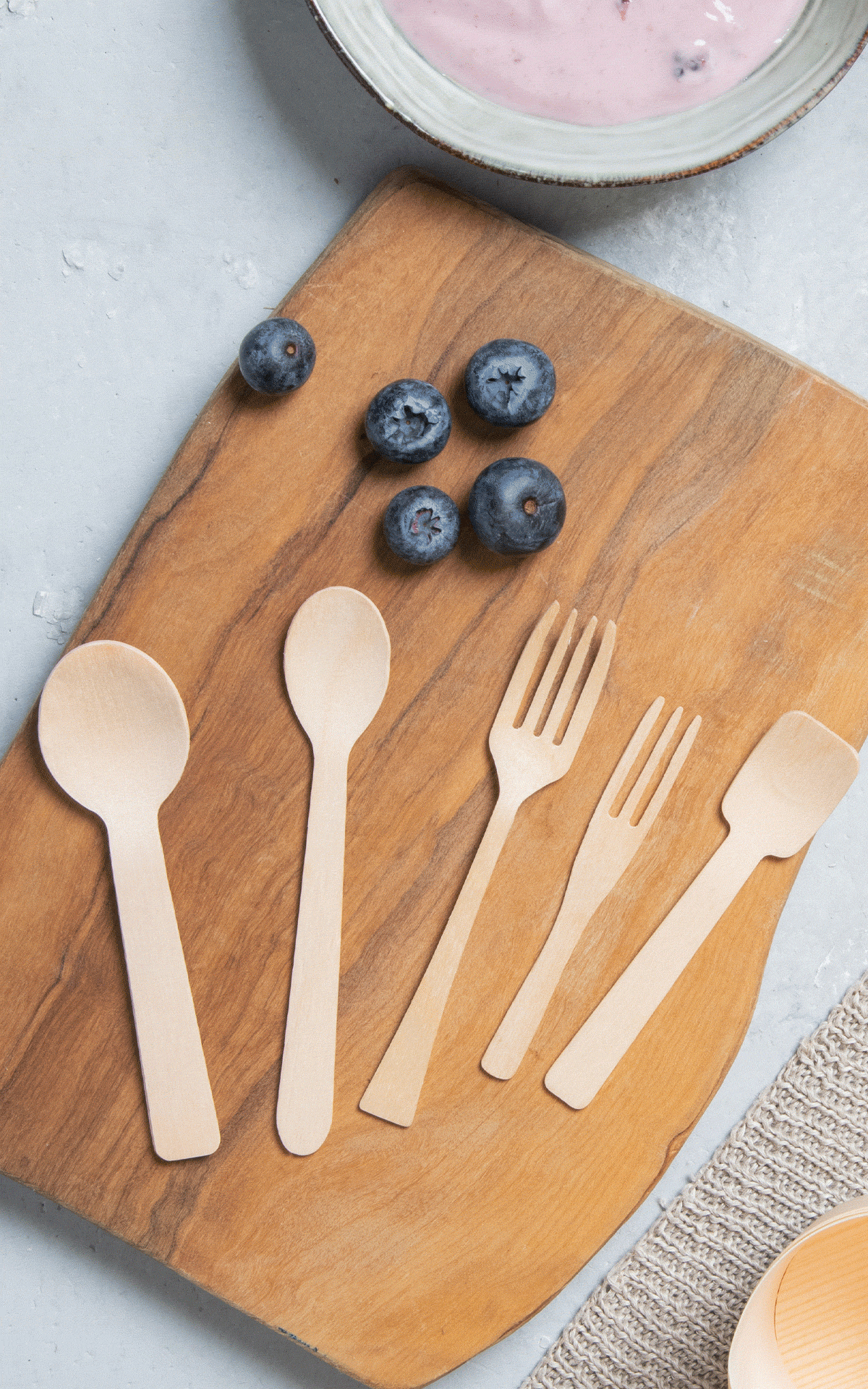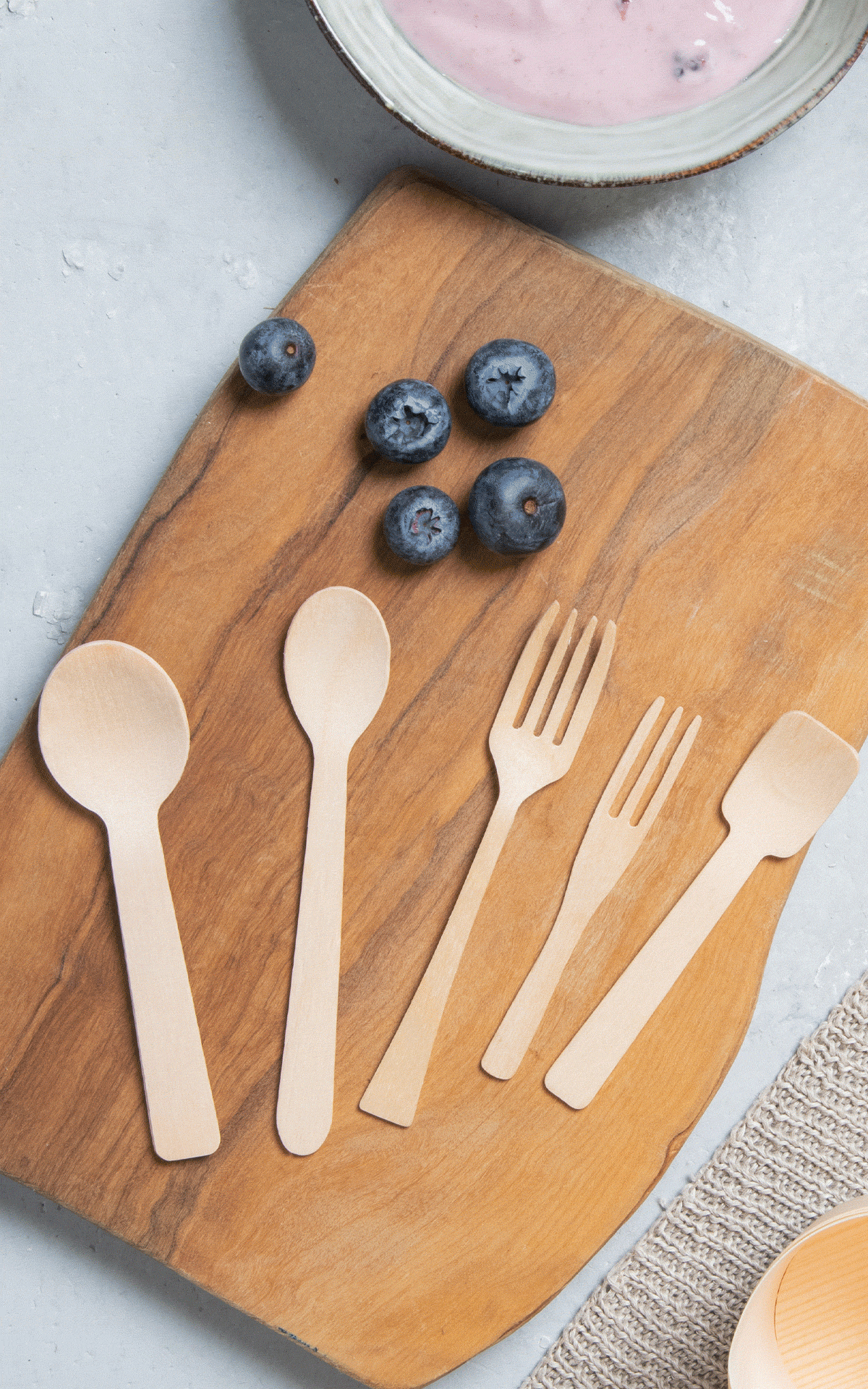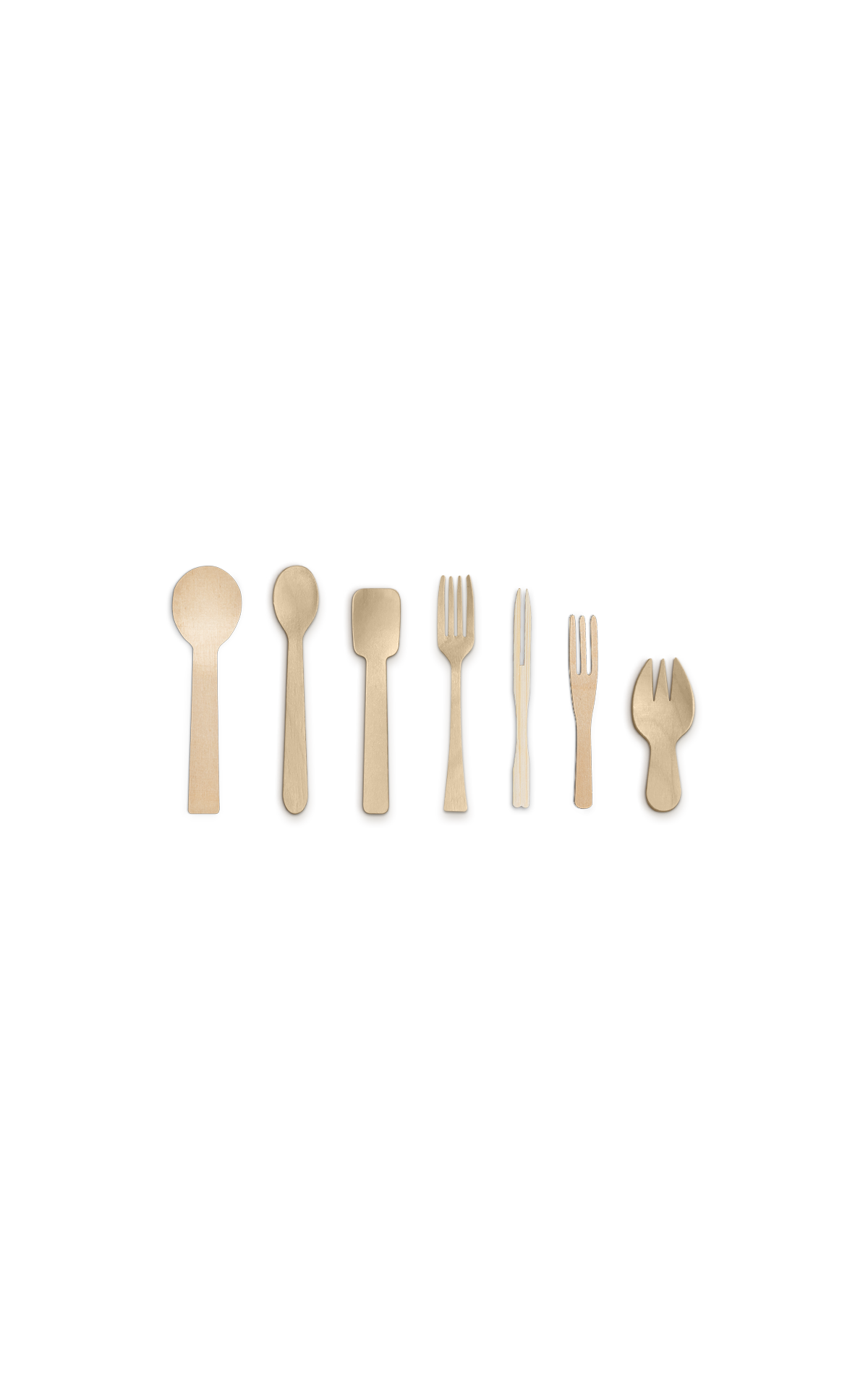 Wooden accessories
Wooden boat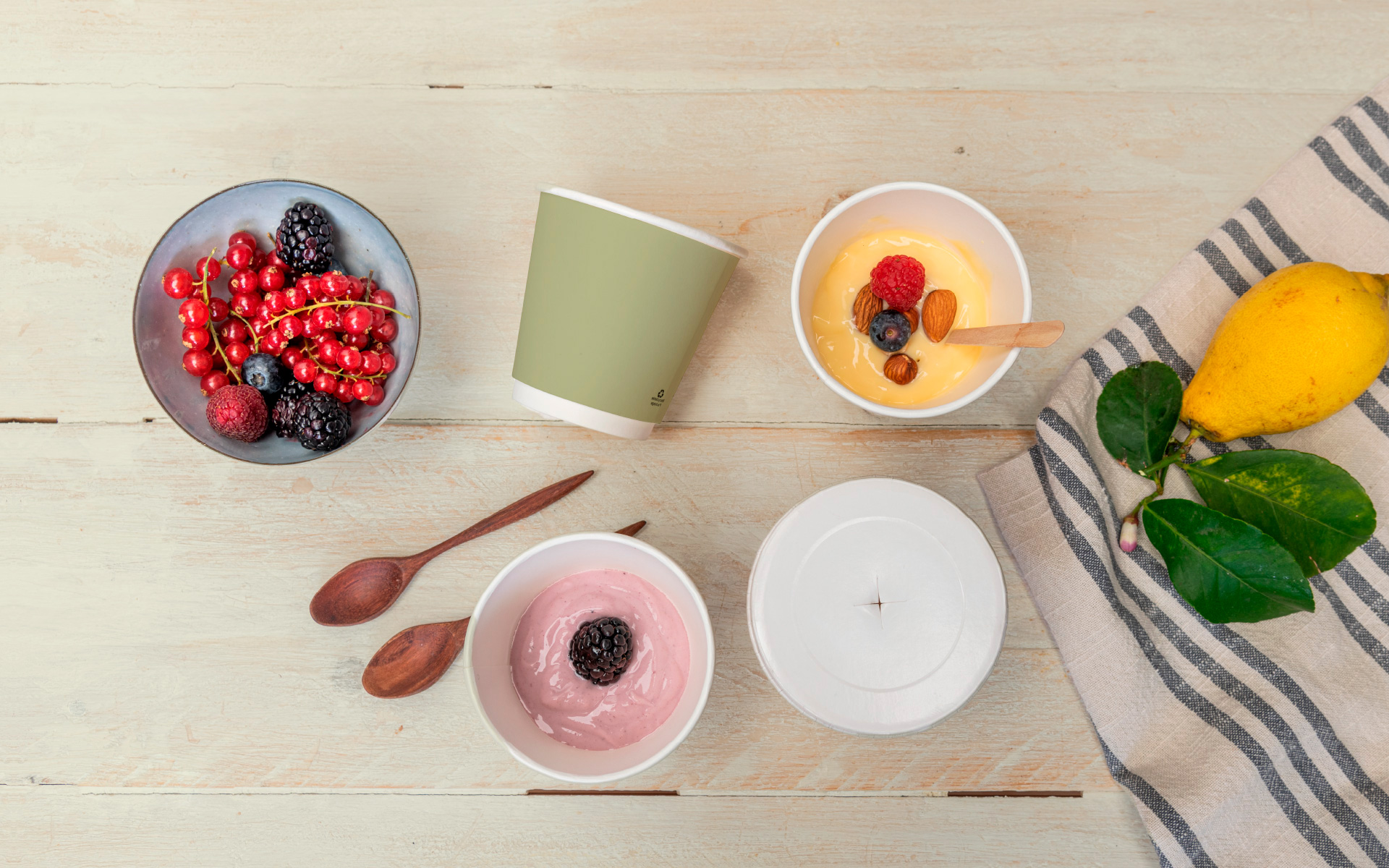 Cups & straws
Jungle offers a collection of cardboard glasses / cups for hot and cold drinks. Available in various sizes, they withstand hot-drink temperatures up to 80 °C. After use, they can be disposed in paper waste because they comply with the European EN13432 directives. The collection is completed by including biodegradable and compostable straws made of paper and pla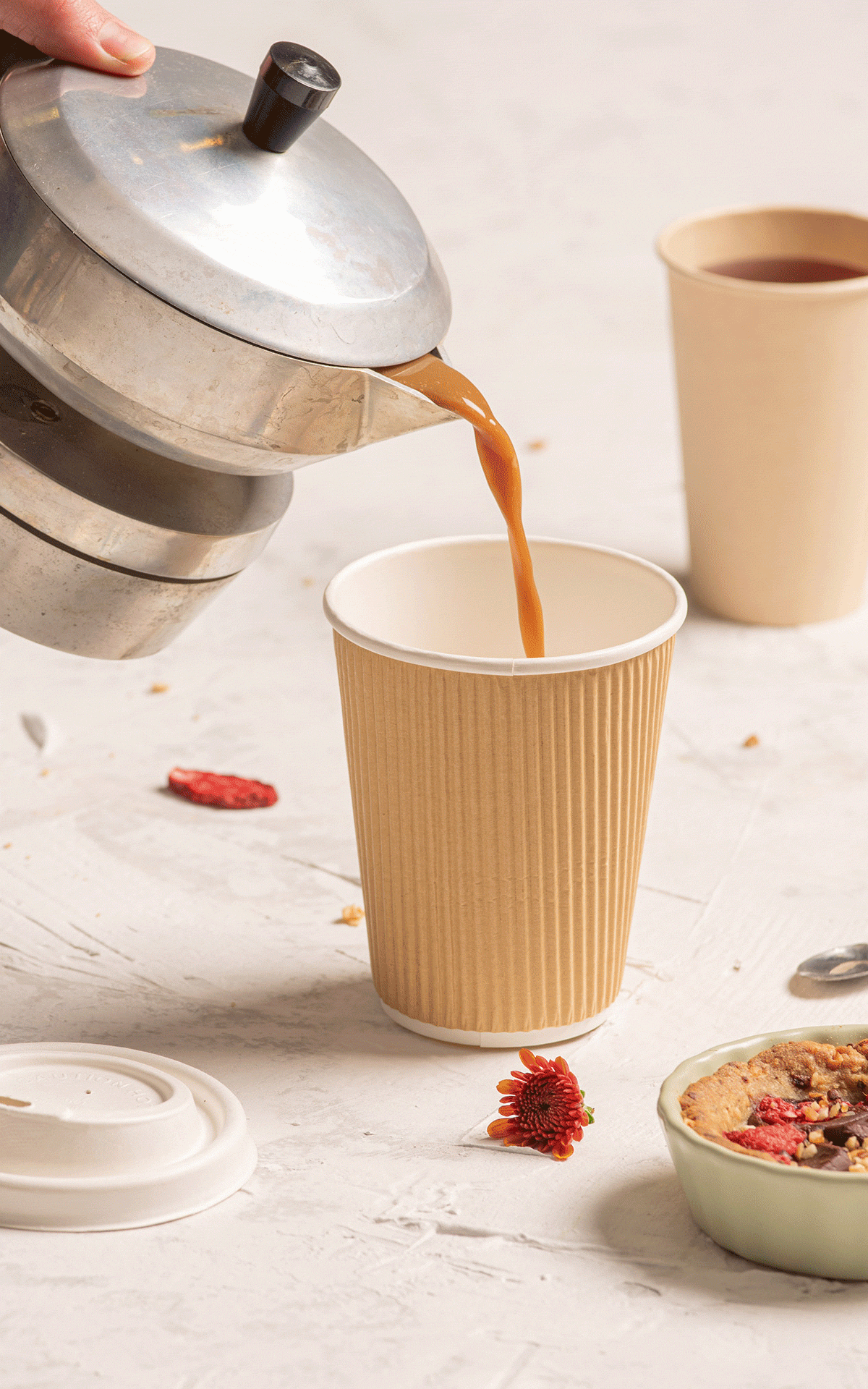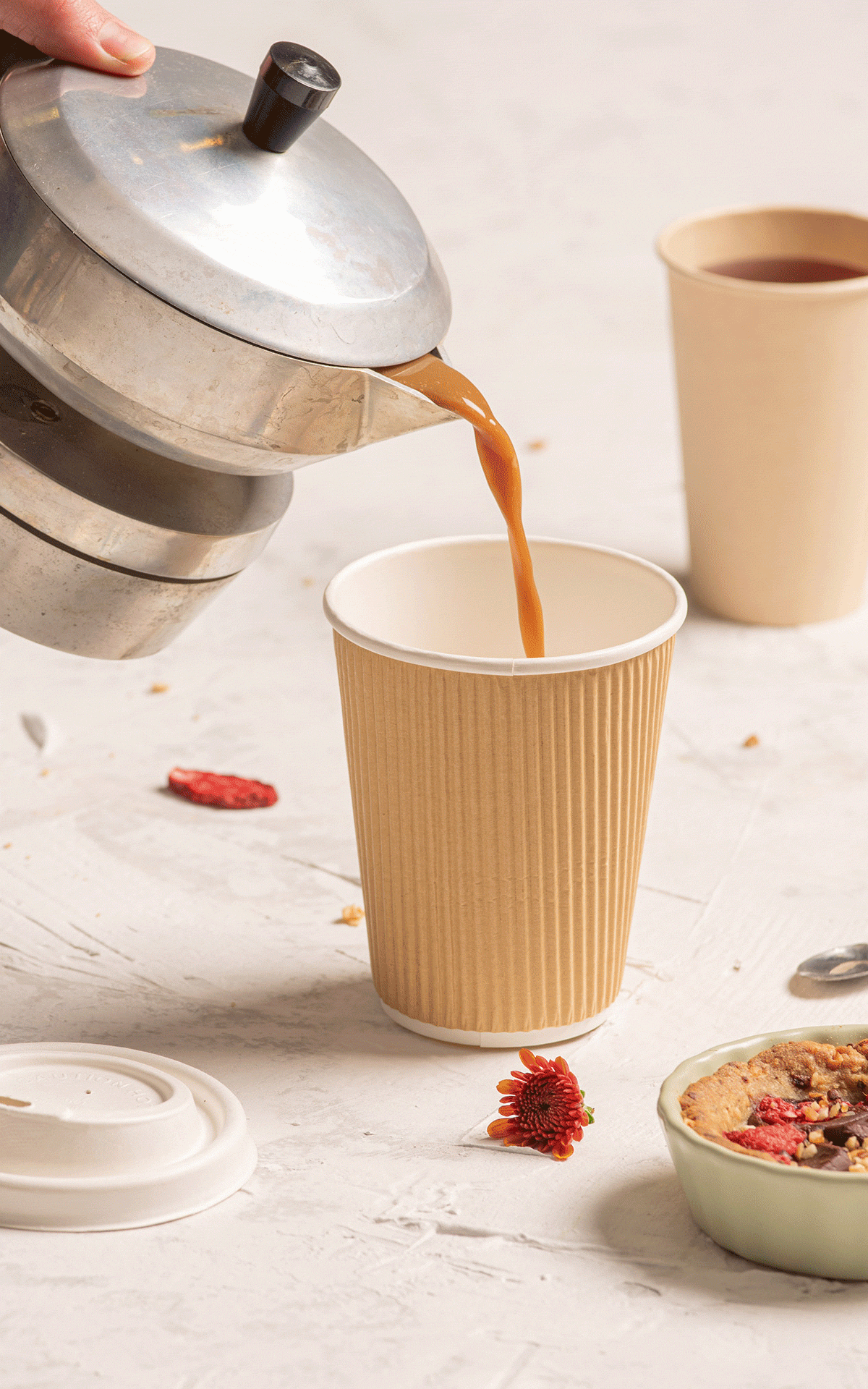 Hot and cold kraft ripple wall paper cups
Hot and cold smooth double wall paper cups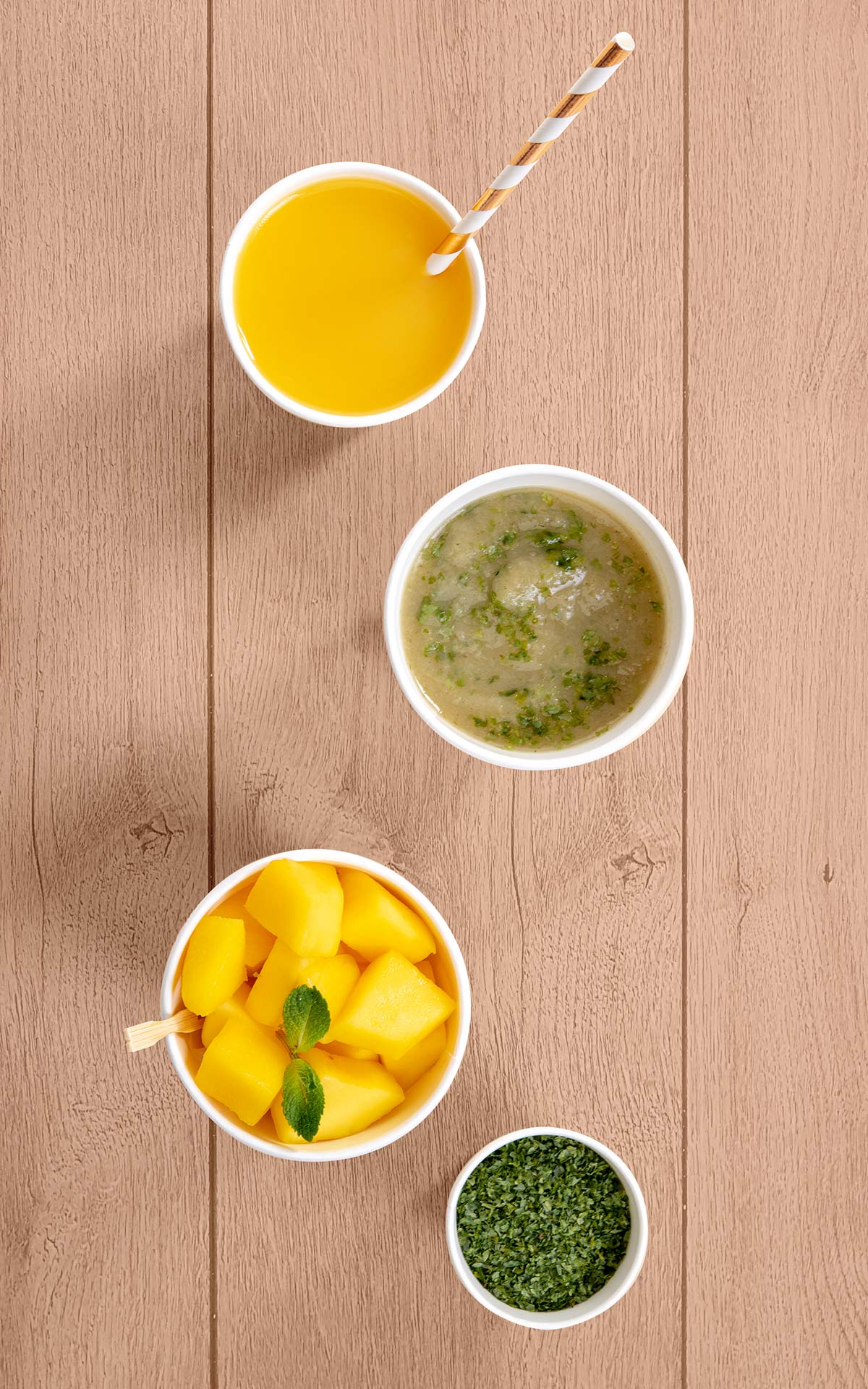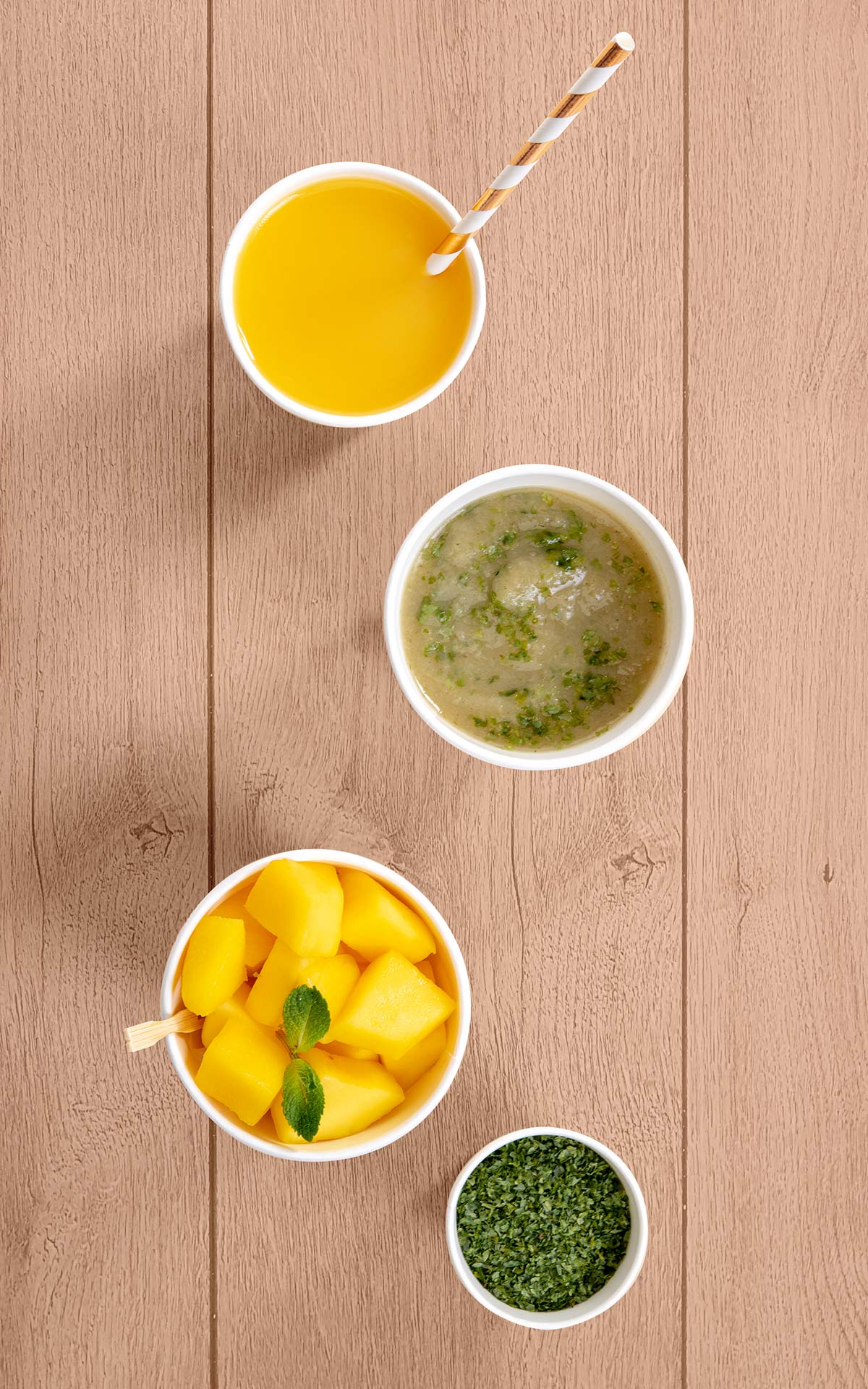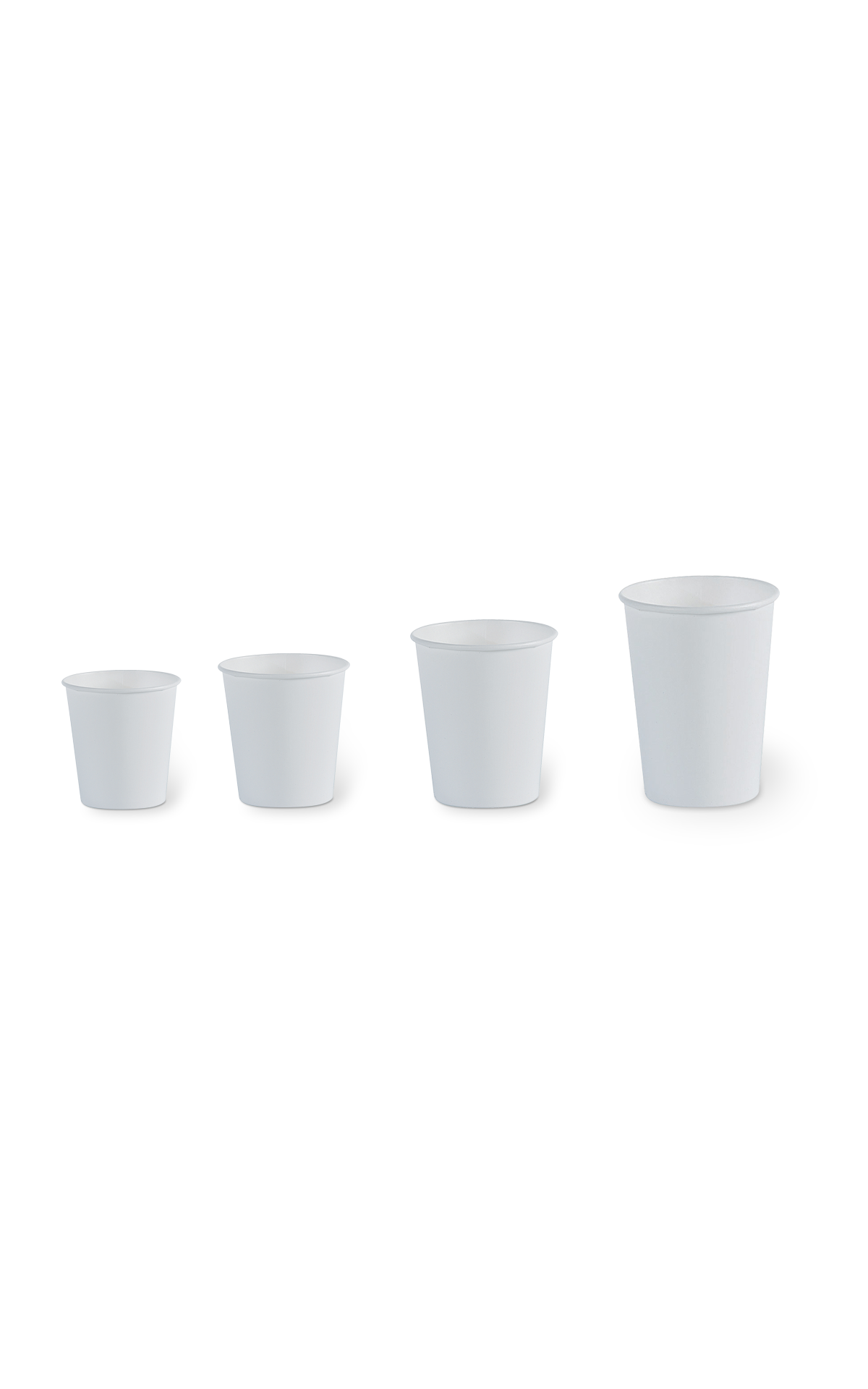 Hot & cold white paper cups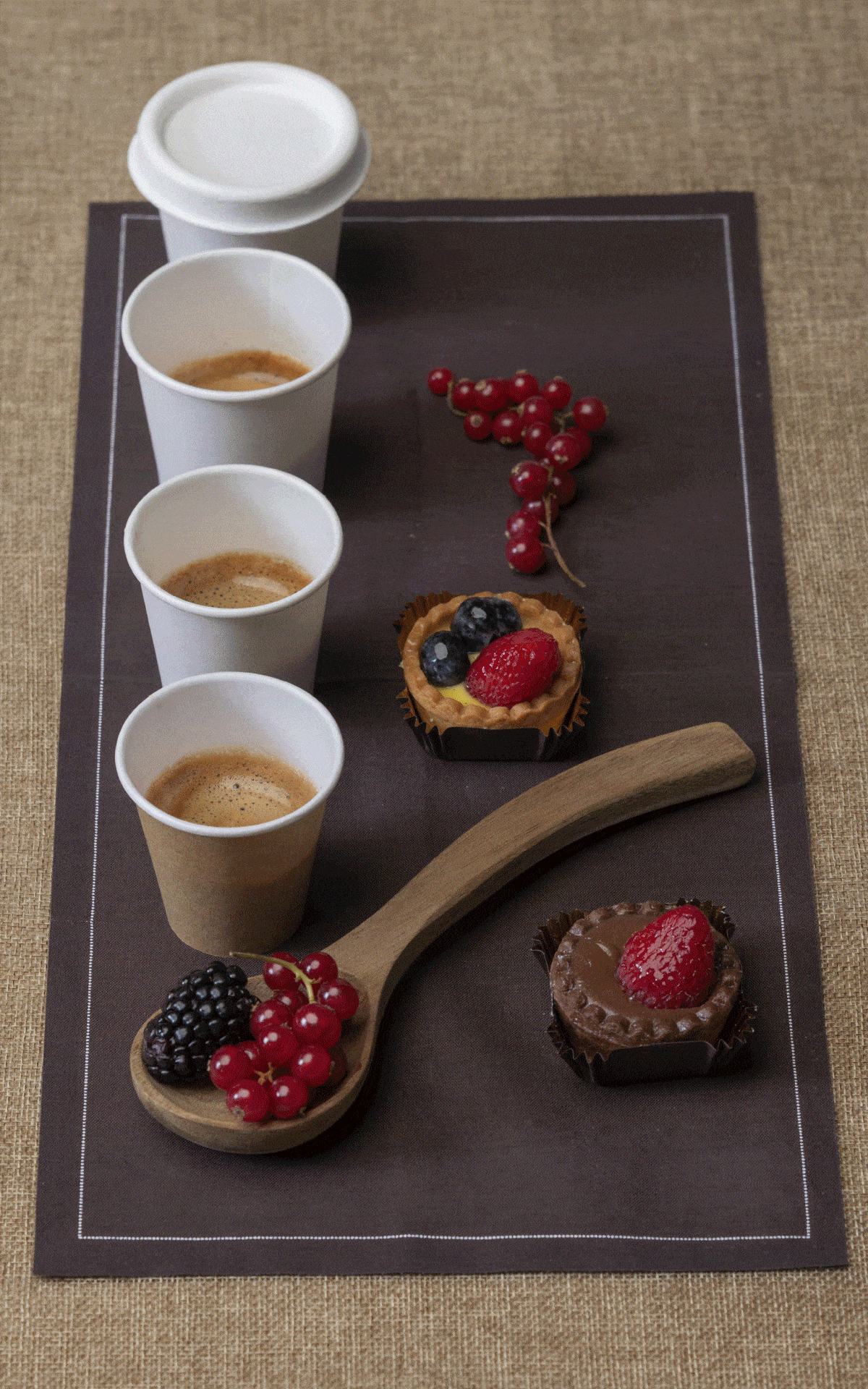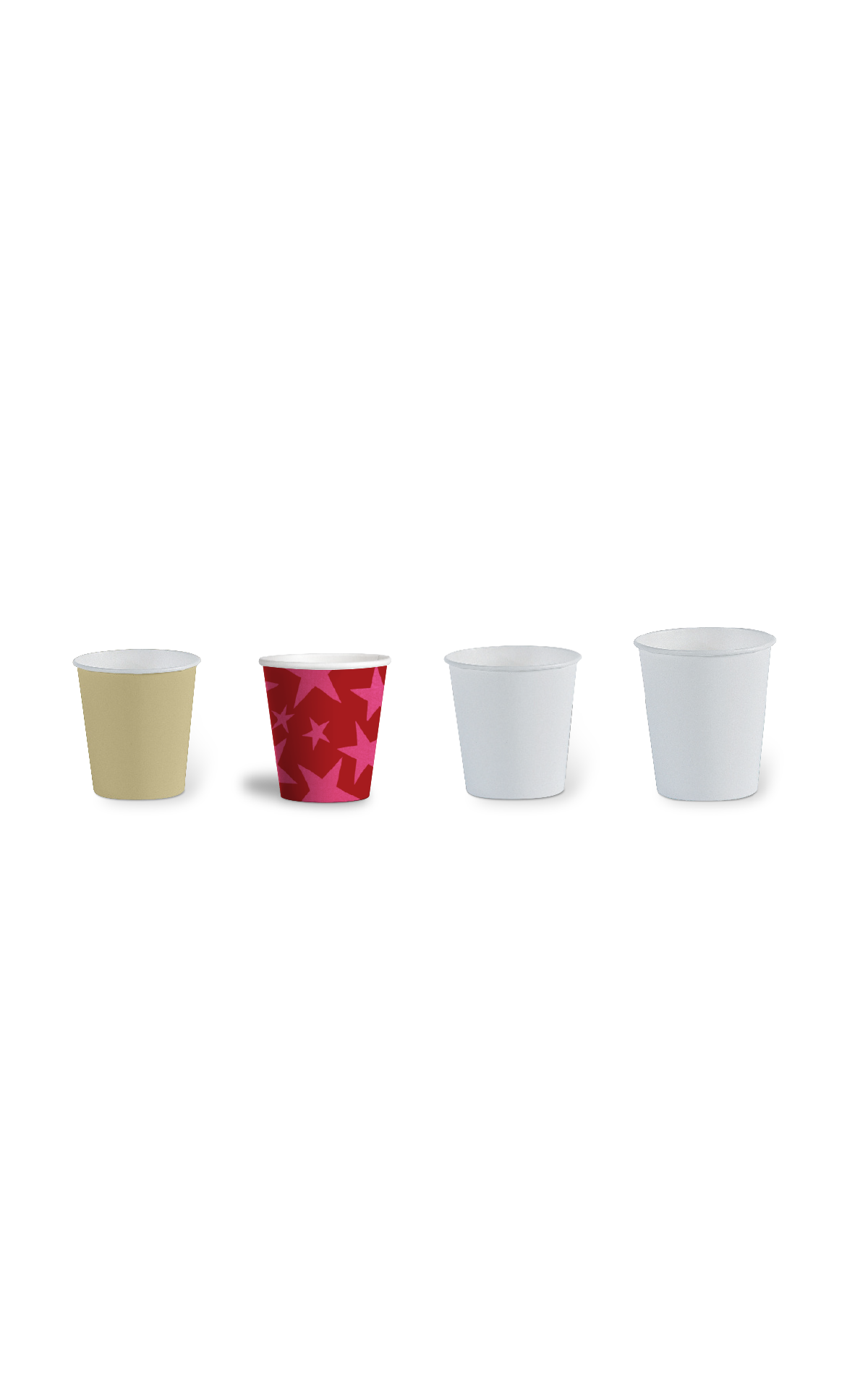 Paper coffee cups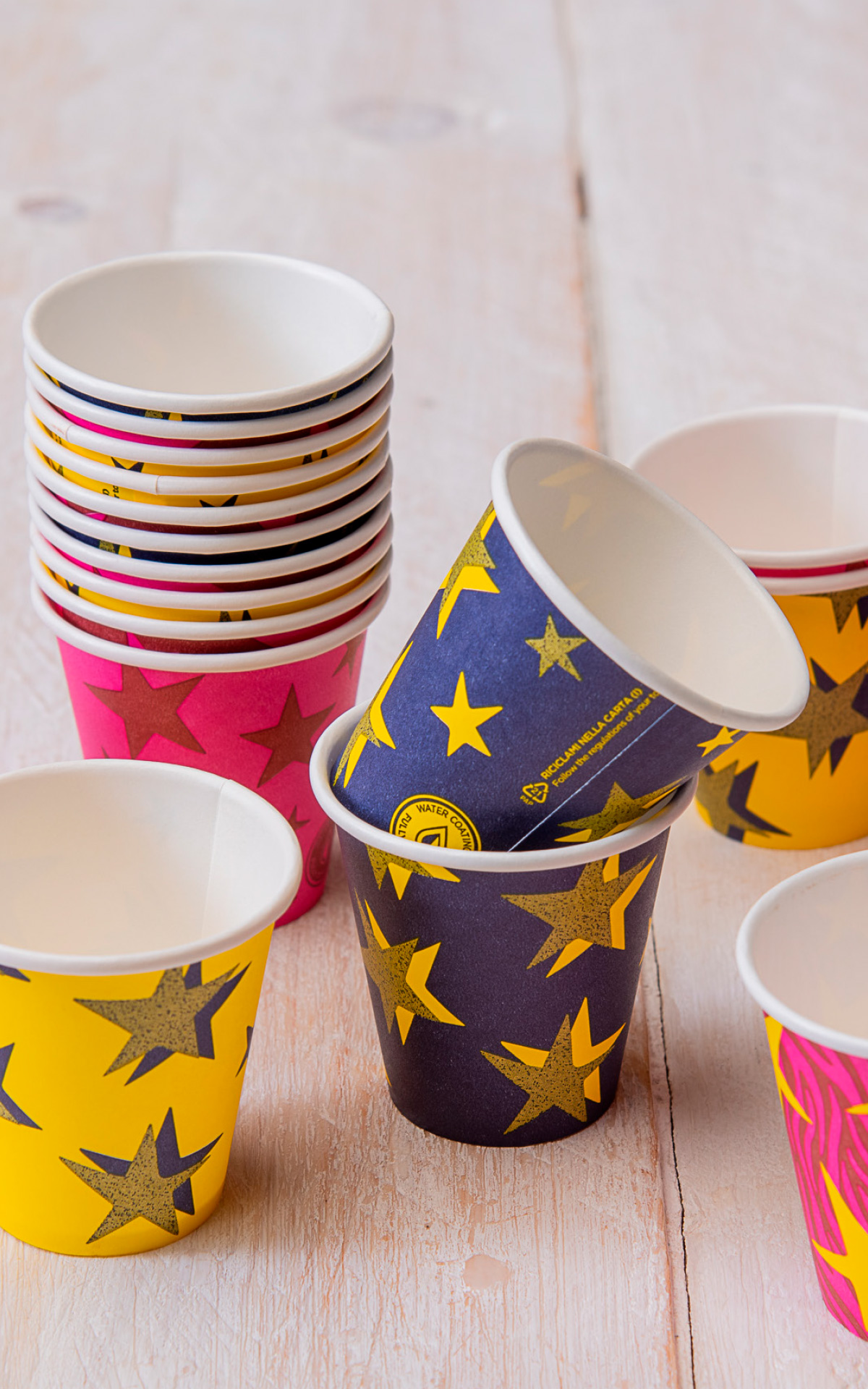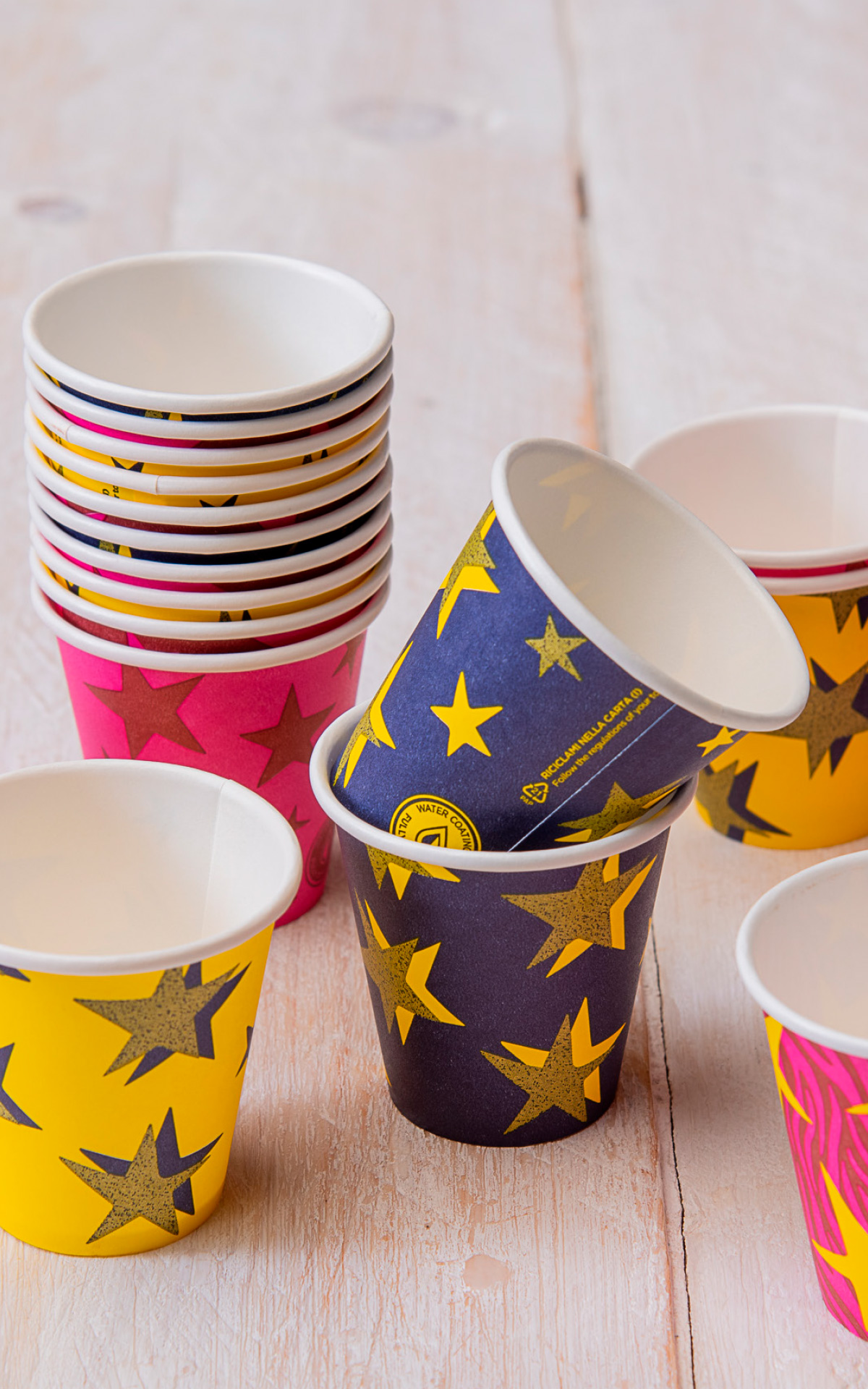 Capsule collection cups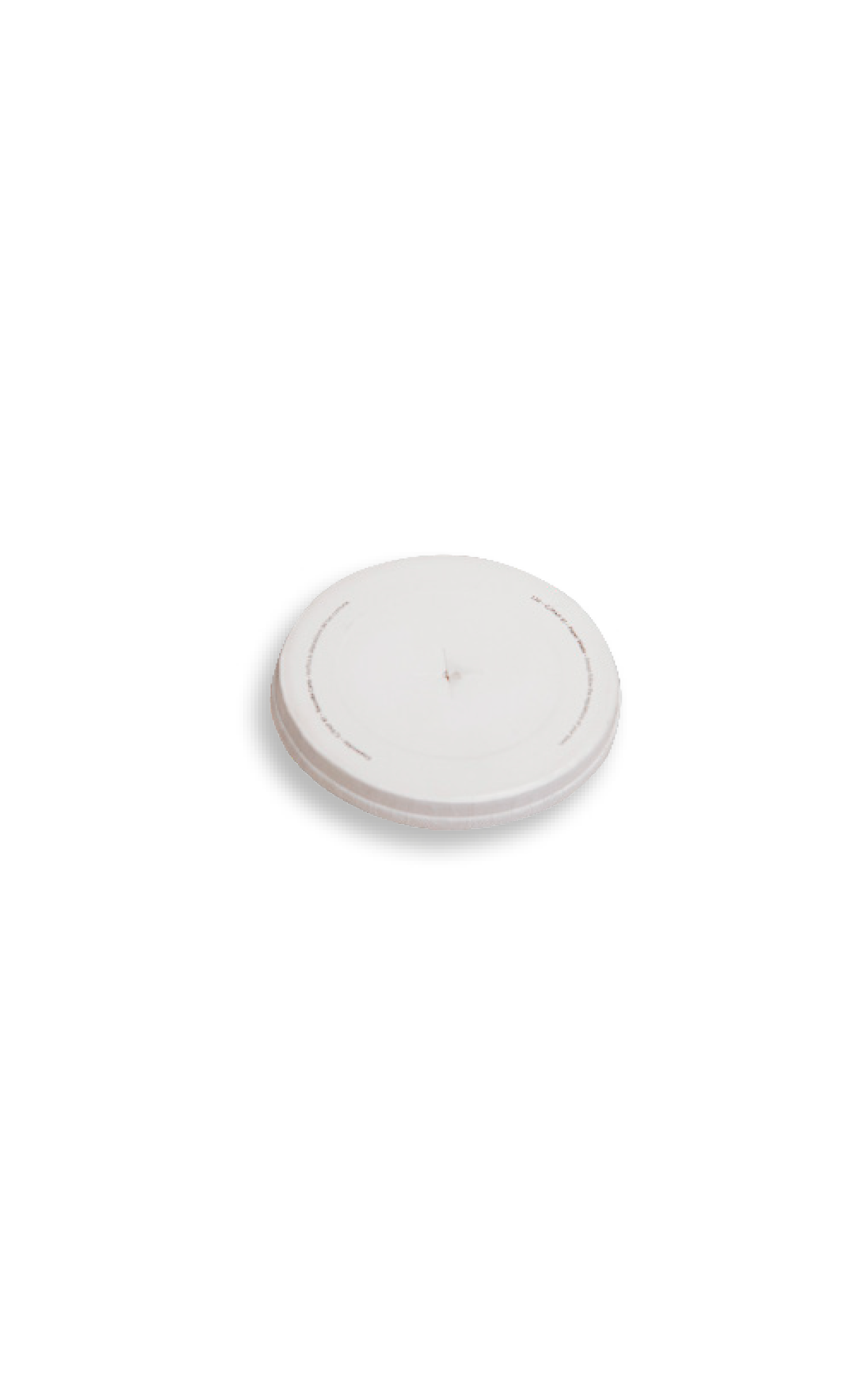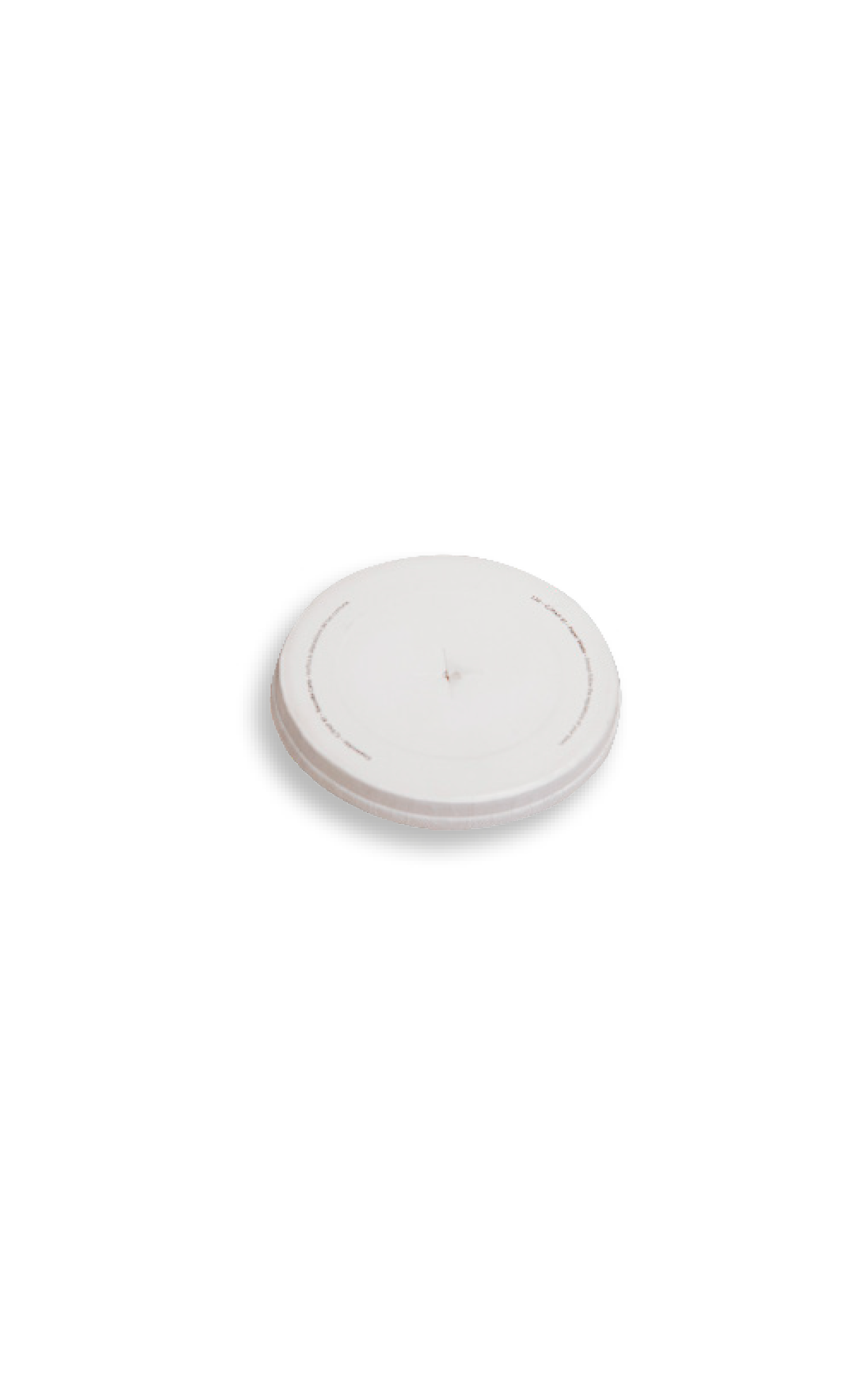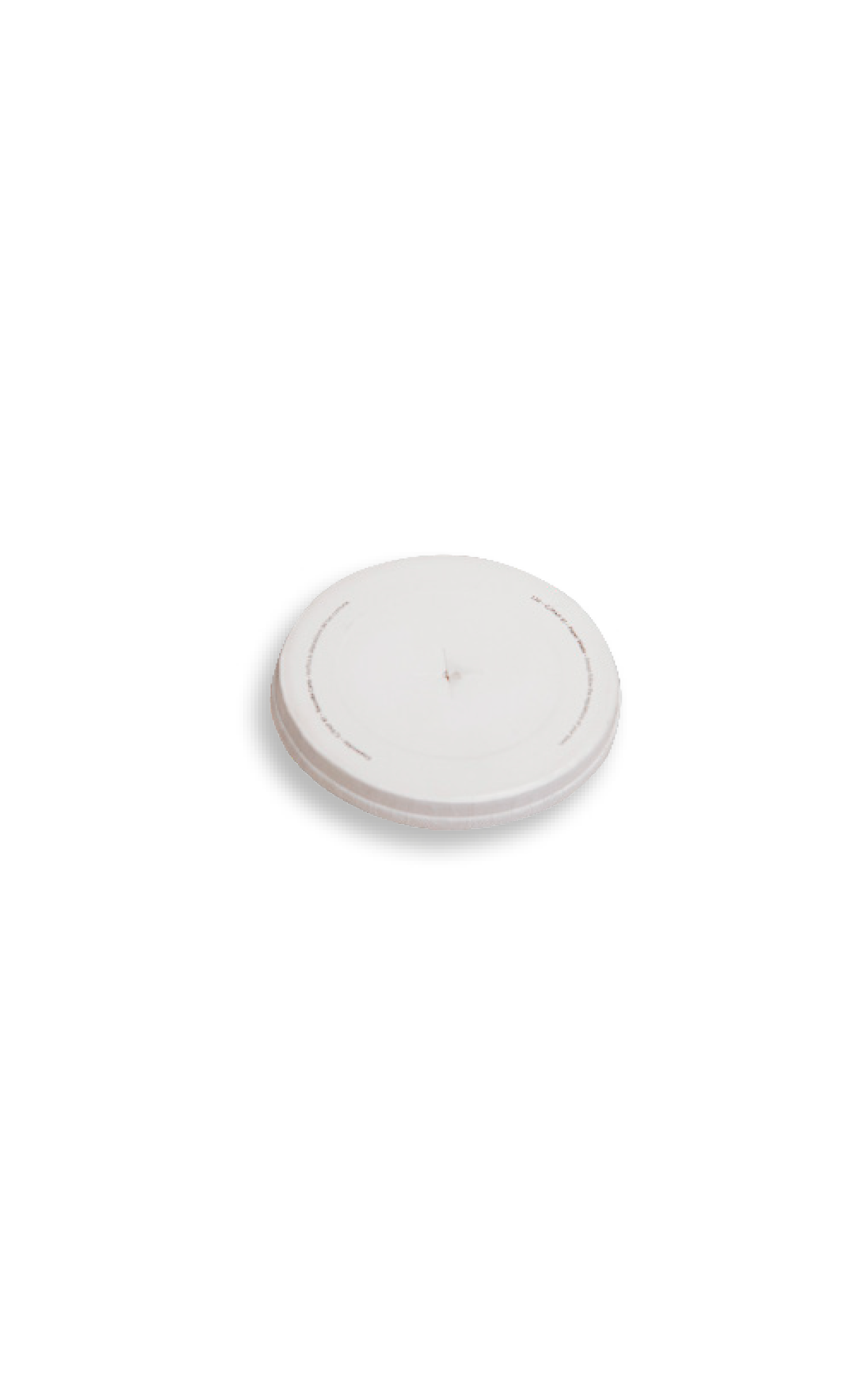 Paper lid for cups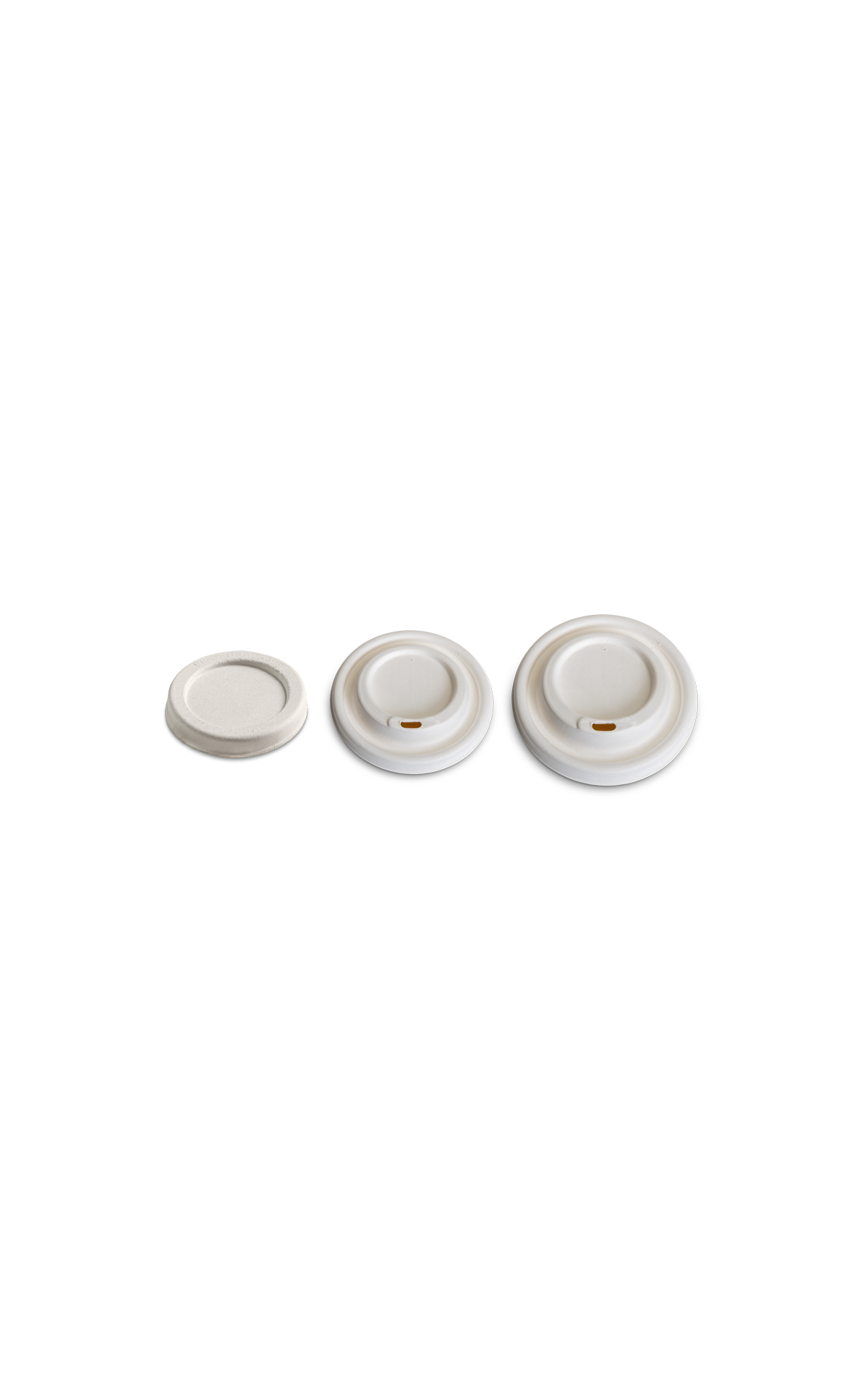 Pulp lid for cups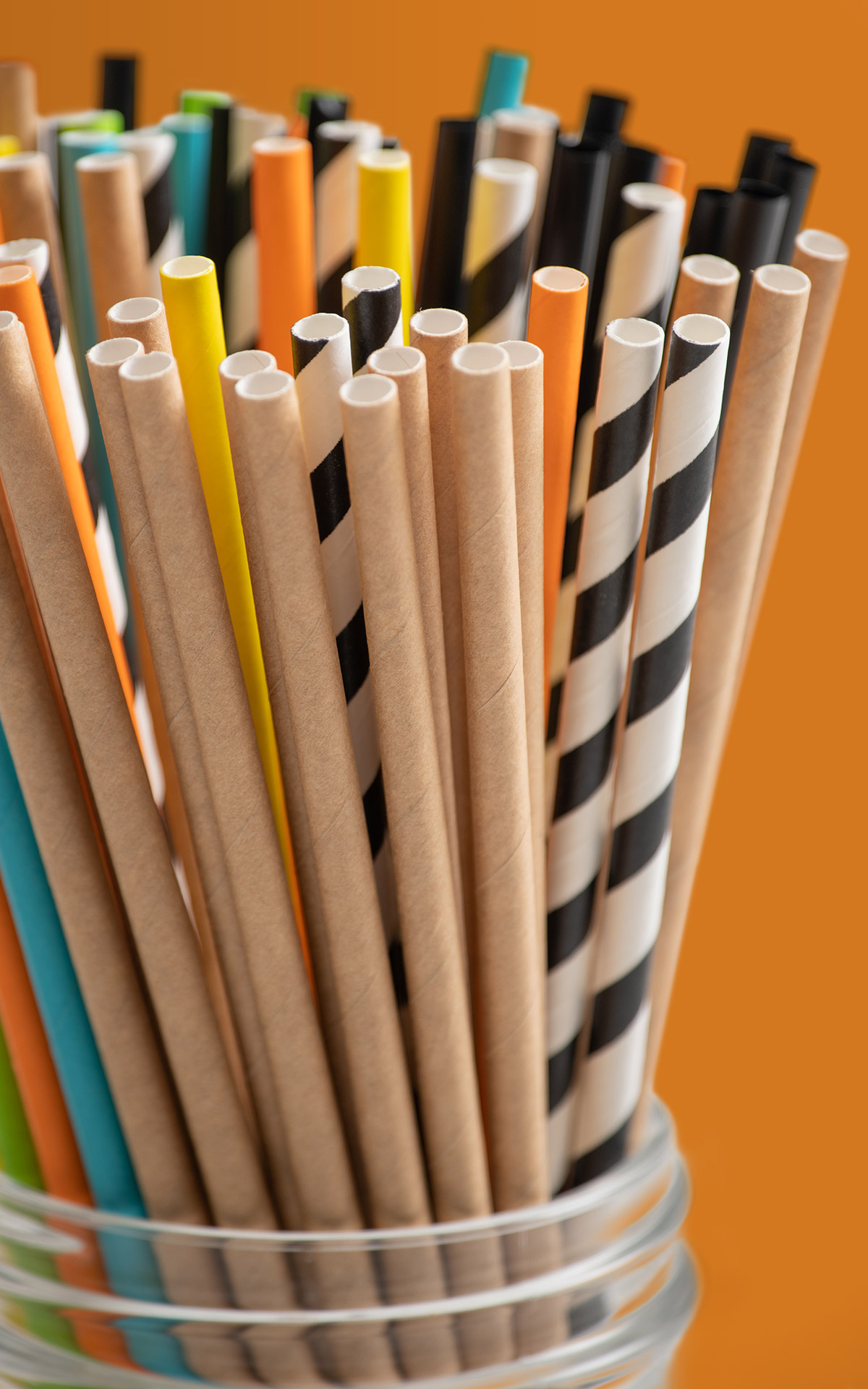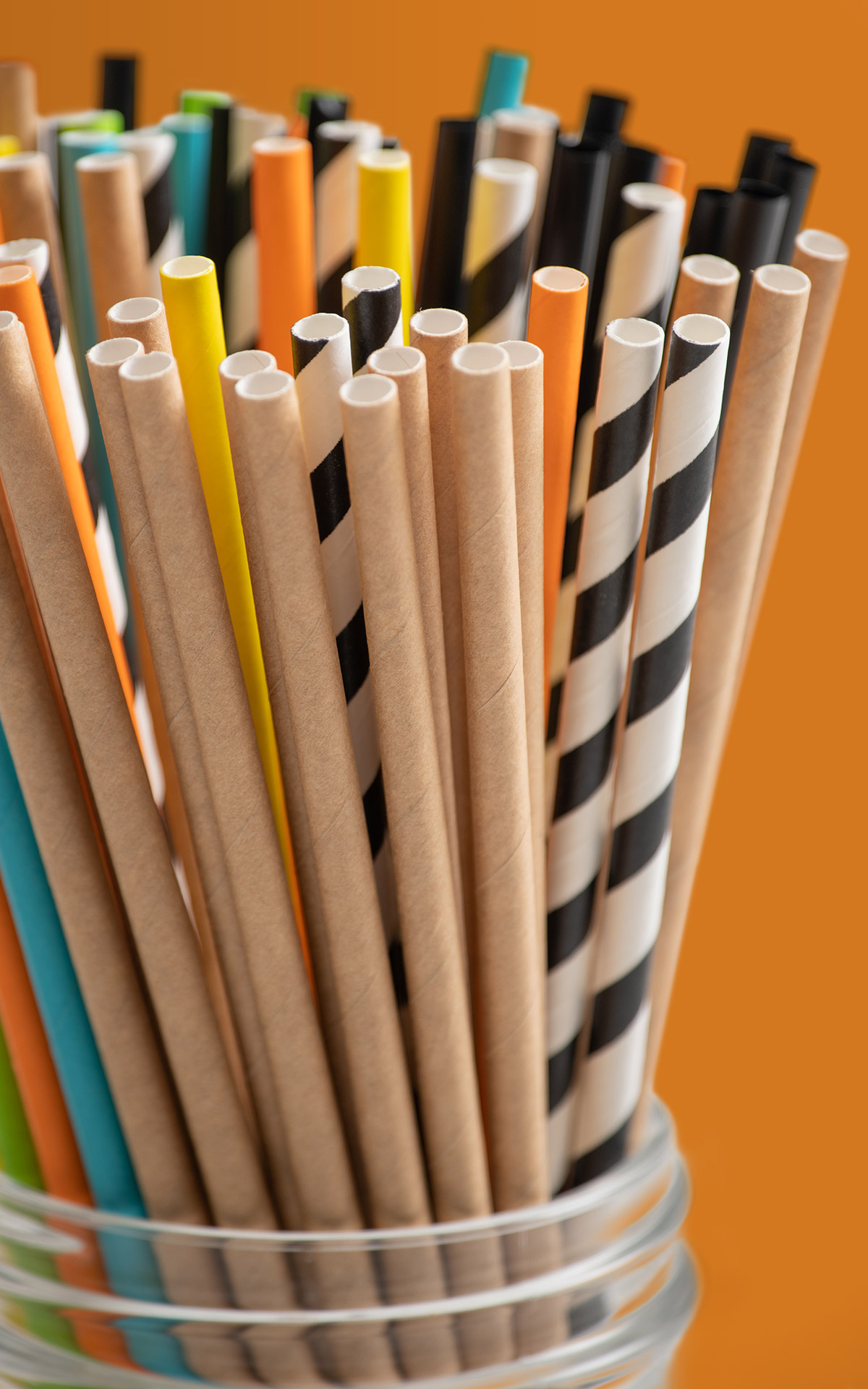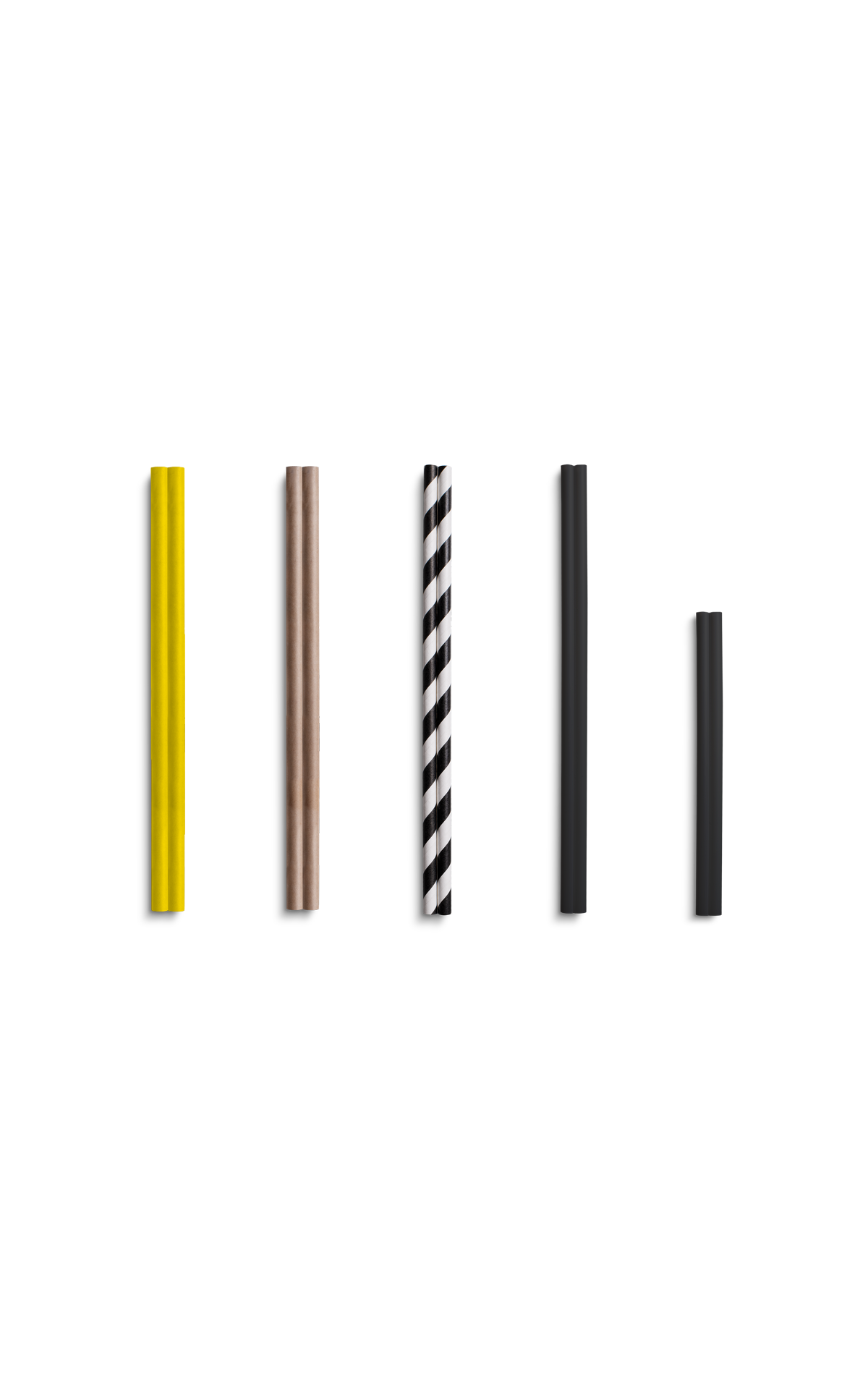 Paper & Pla straws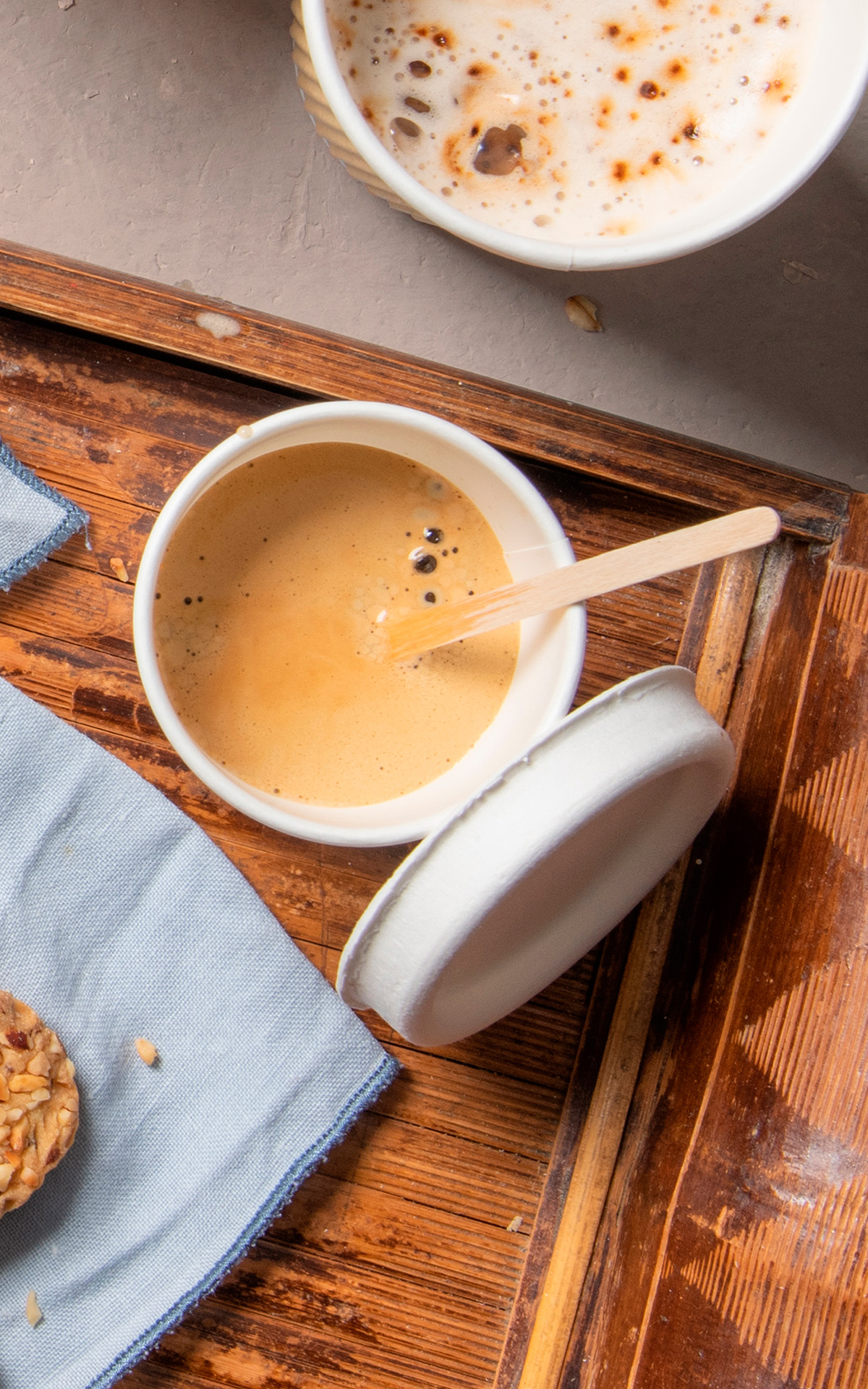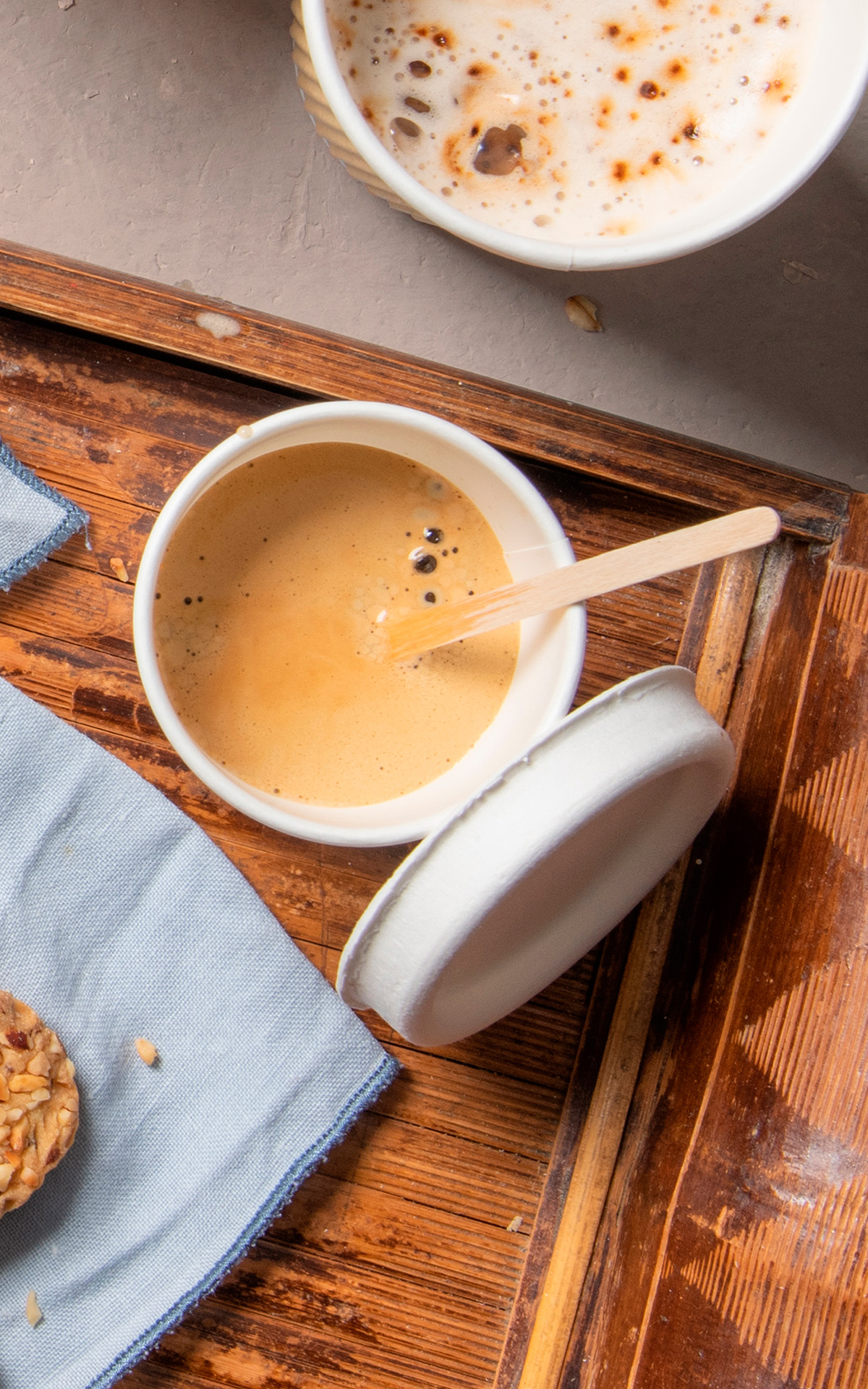 Coffee stirrer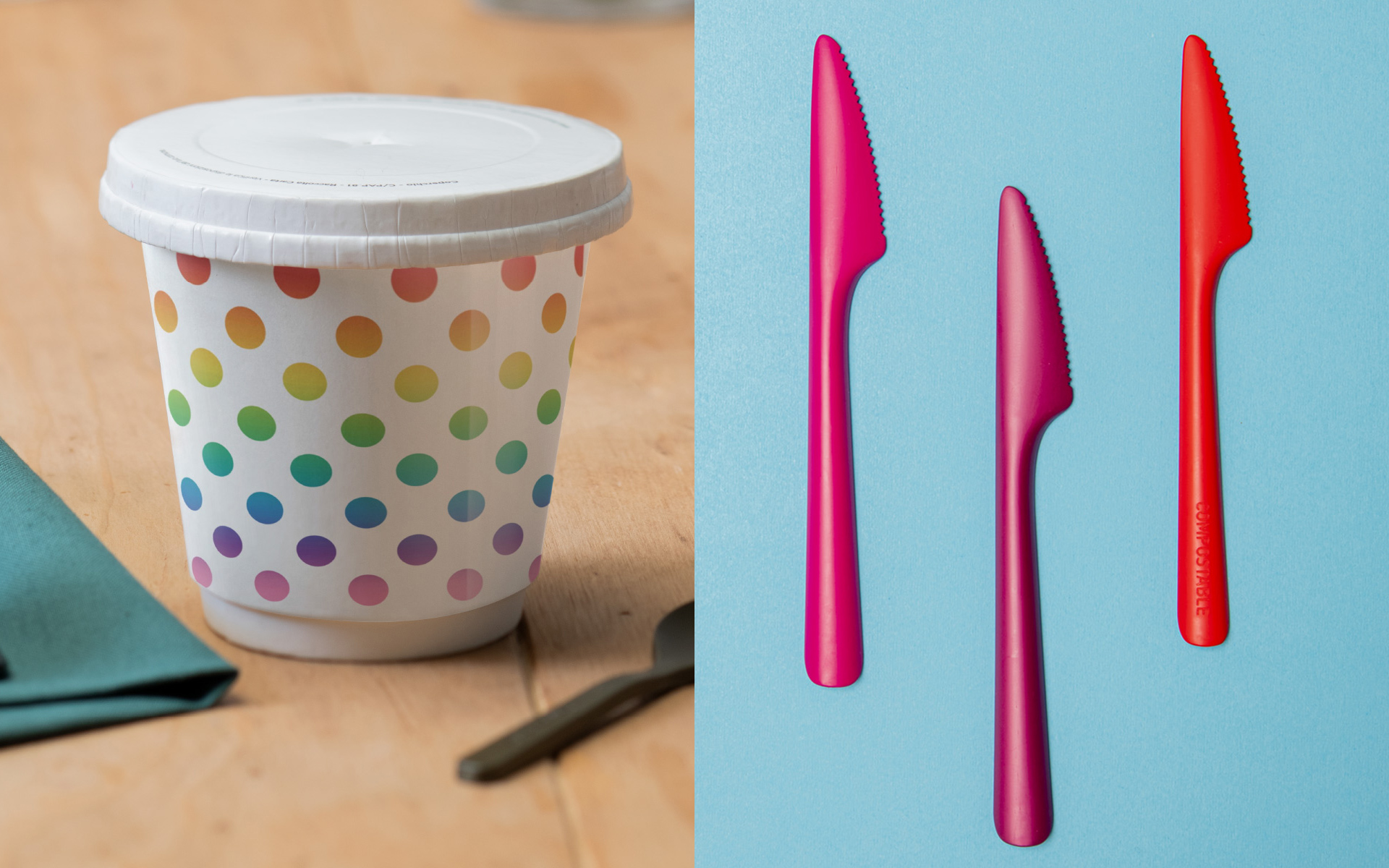 Personalization
PRODUCTS MADE EXCLUSIVELY FOR YOU
Paper cups and cutlery of Jungle line can be customized with the printing of graphics, logos or with the variation of the colors of the cutlery itself, in order to enhance and characterize brands or special occasions. The Dampe Team is available to study the best graphic and design solution for each reference.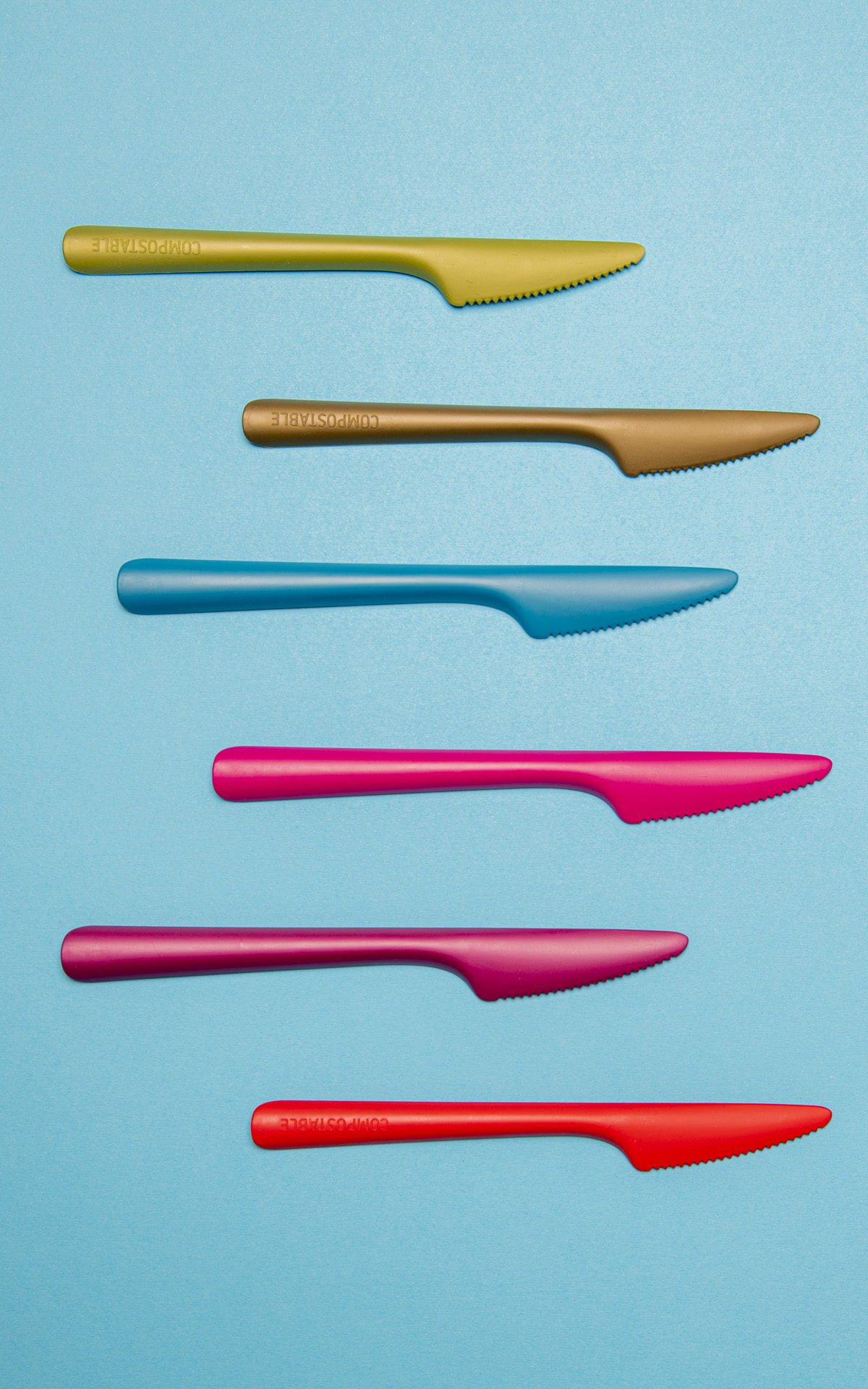 Cpla cutlery personalization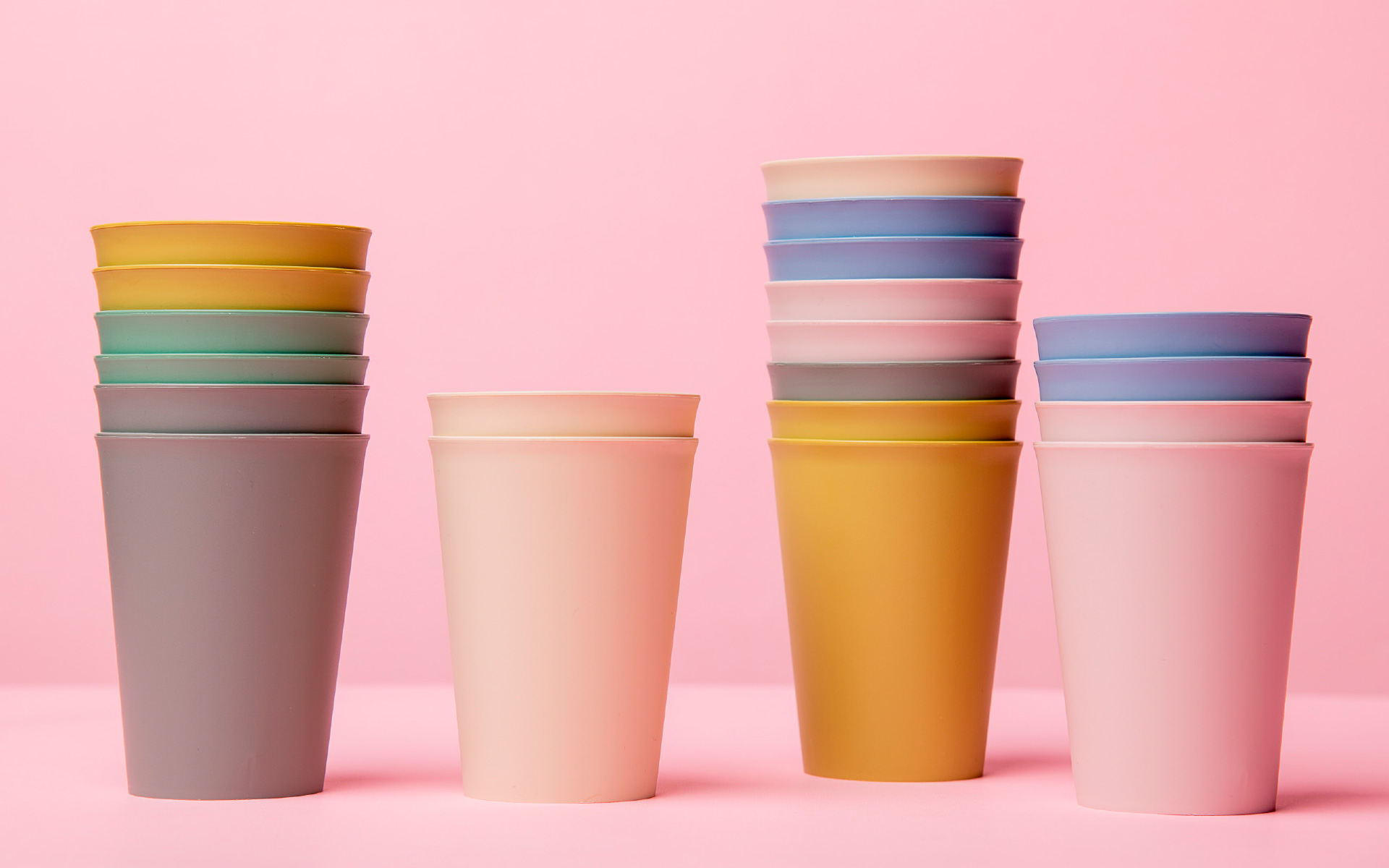 Durables
A SUSTAINABLE CHOICE: ELEGANCE AND PRACTICALITY
(ALMOST) ENDLESS
Jungle products are born from our choices to REDUCE and RECYCLE. We use materials from from sustainable sources and in turn offer products that are 100% recyclable, biodegradable or compostable. Today Jungle is moving toward REUSE, favoring reusable and durable solutions and products: soft pastel cups are the first available.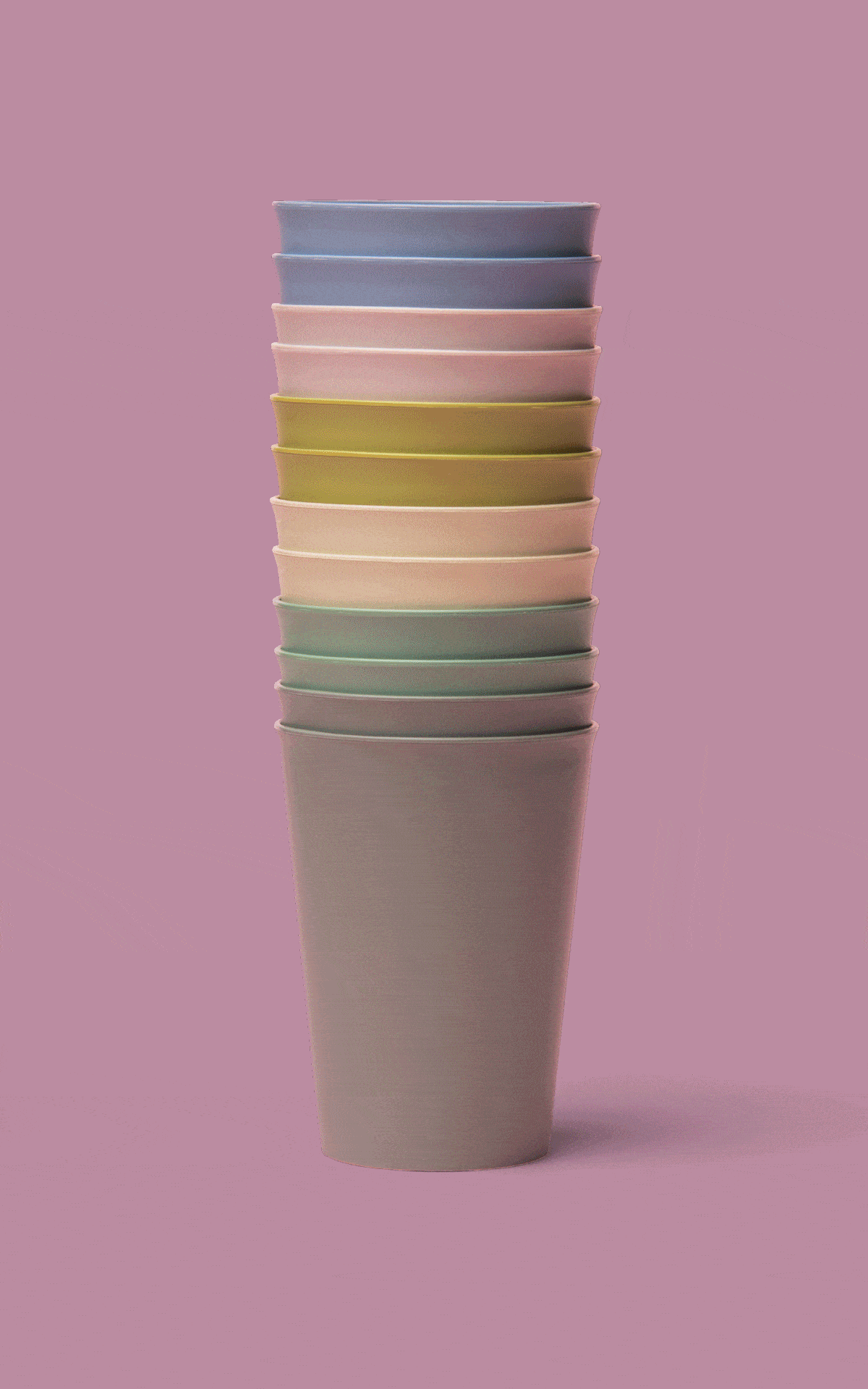 Soft pastel durable cups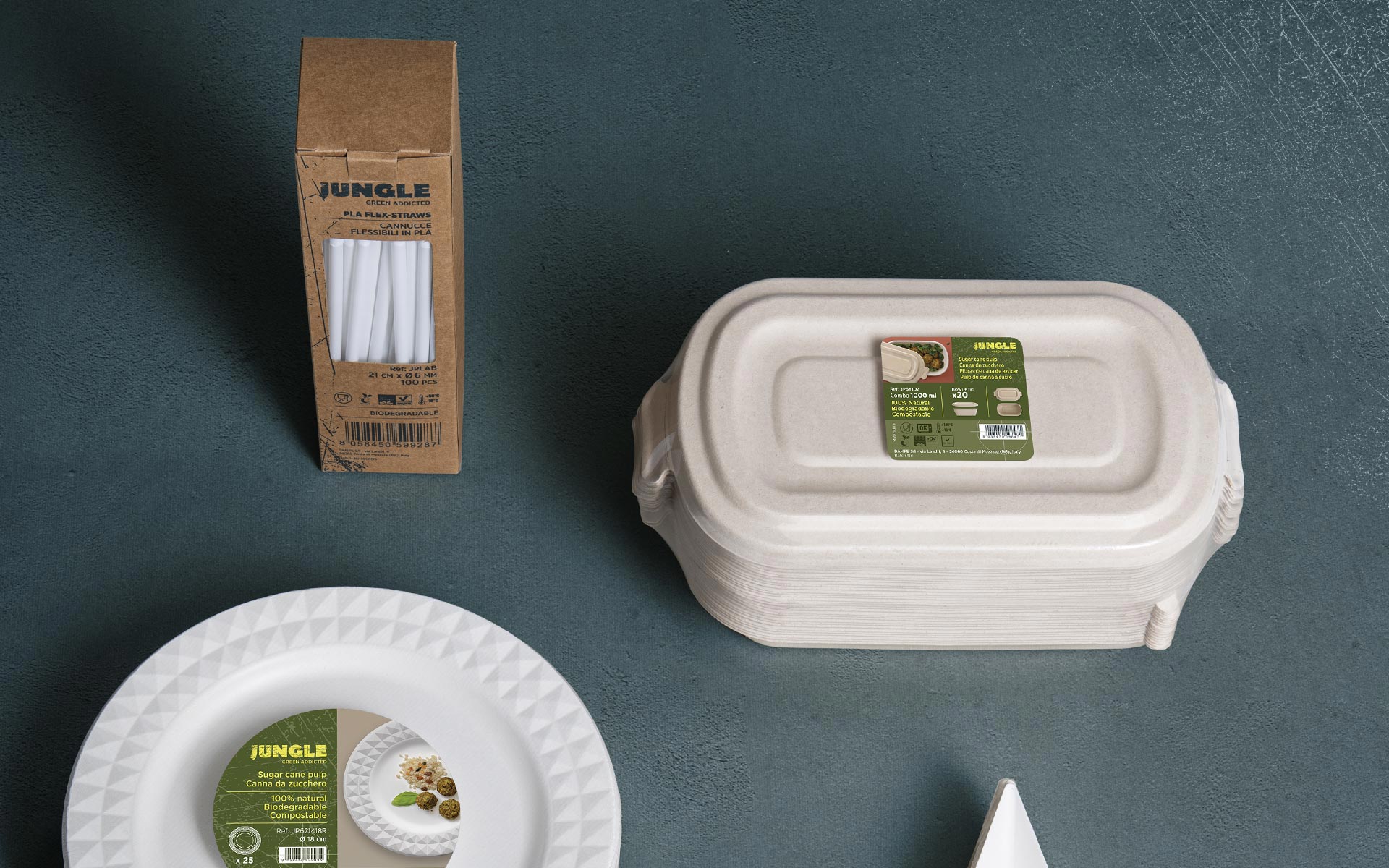 Retail pack
All Jungle items are beautifully packed and have well-designed labels which contribute to product description and technical data. For selected items we have created attractive and compact packs for an eye-catching display.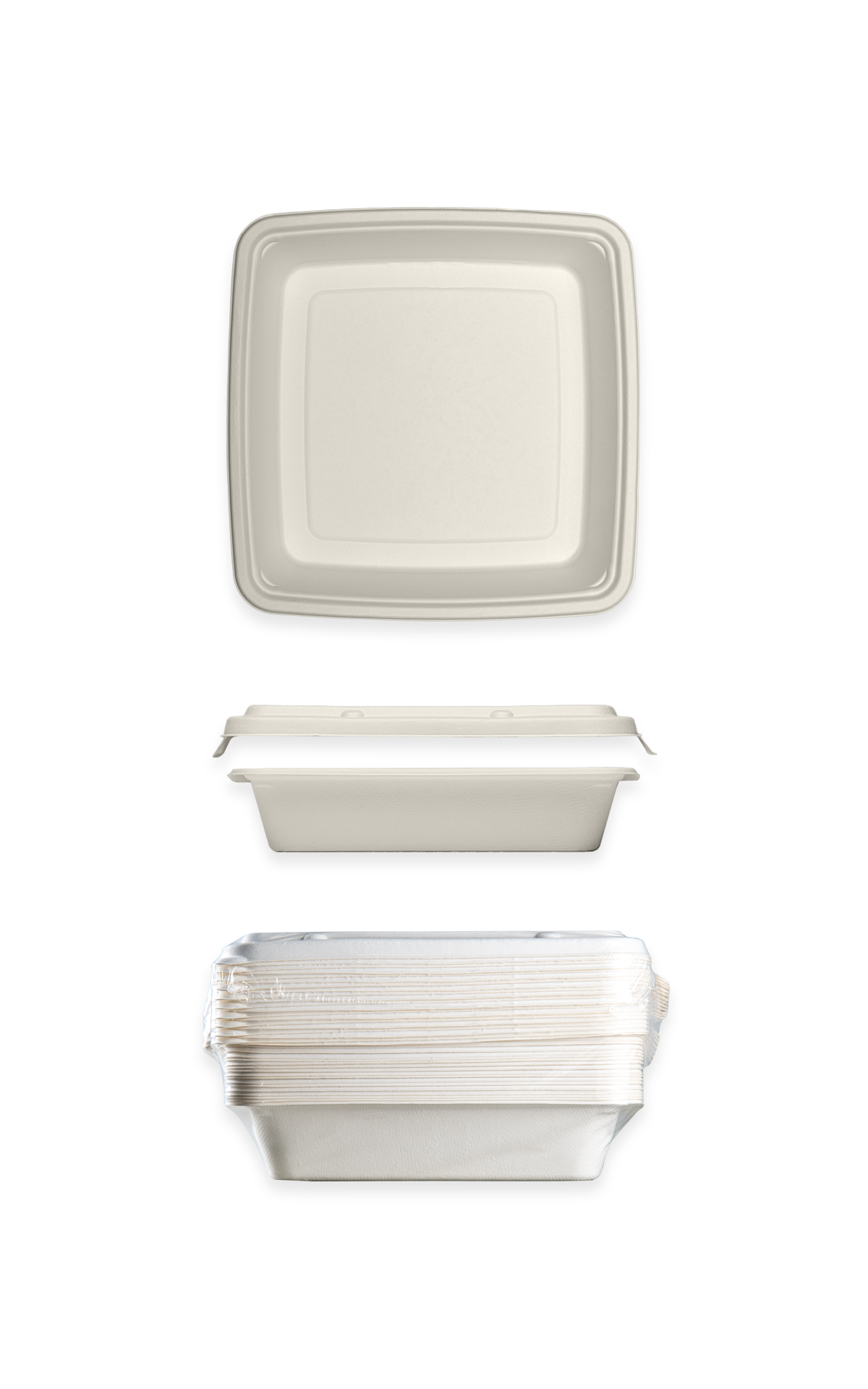 Combo square tray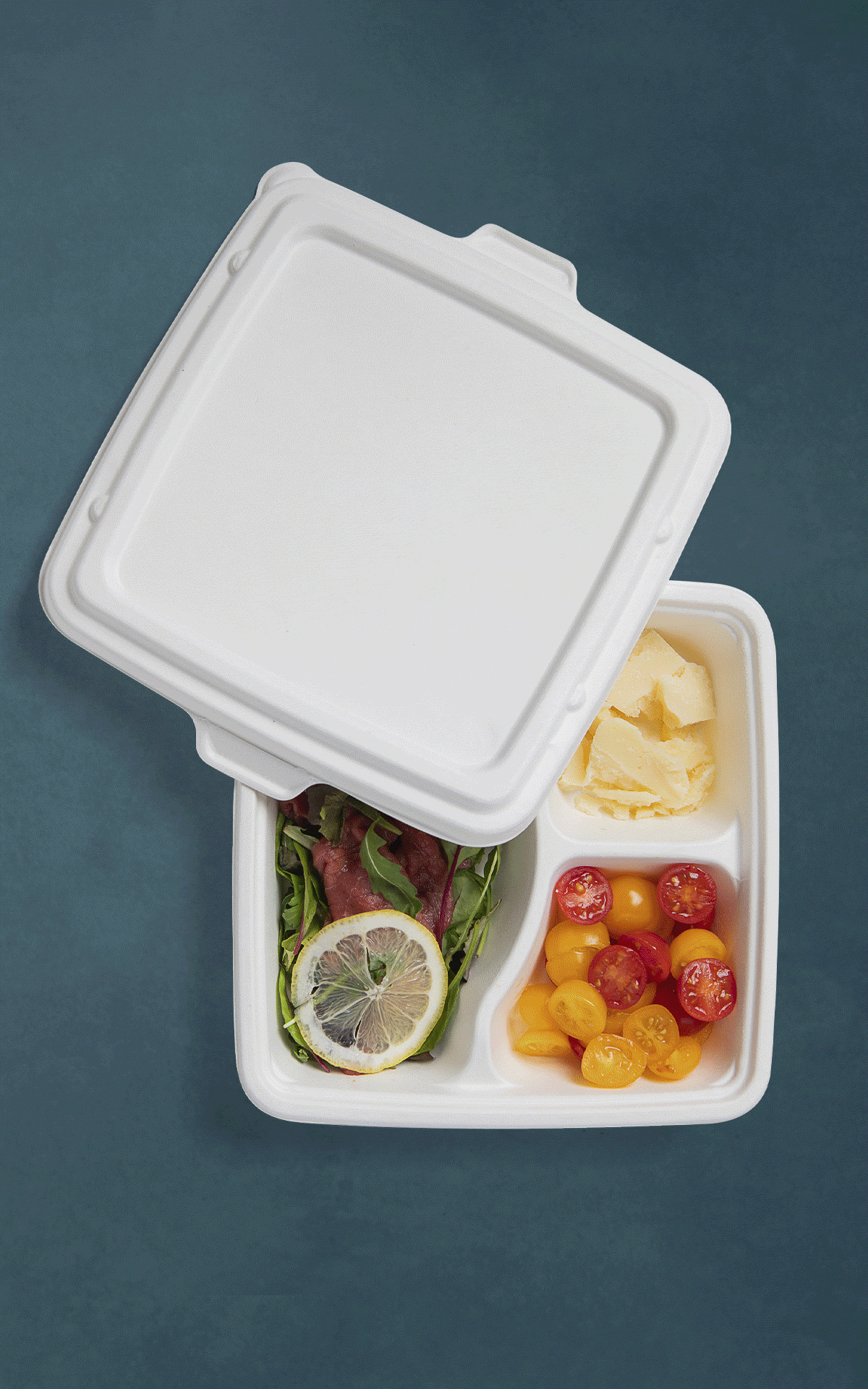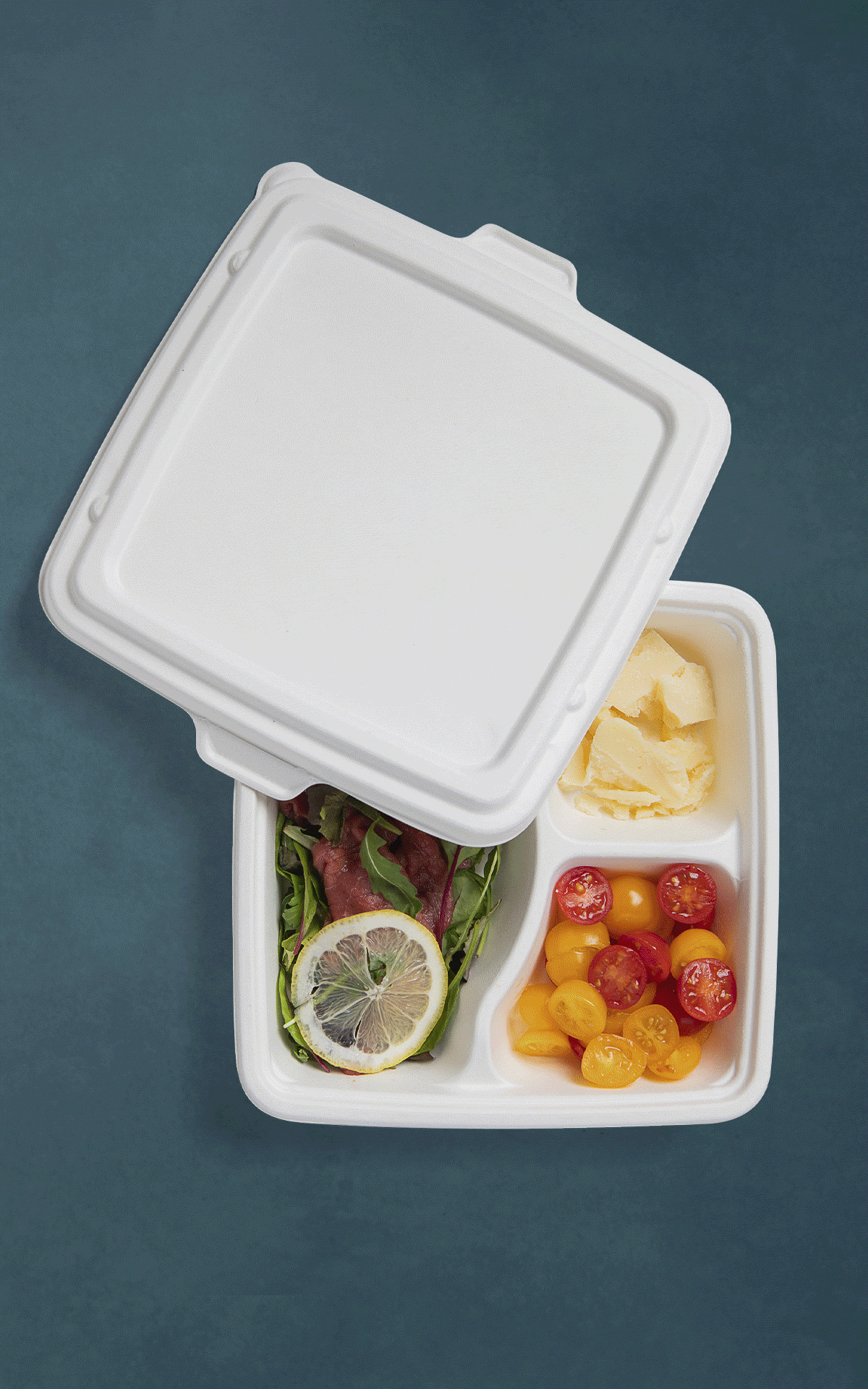 Combo pulp 3 compartments lunch box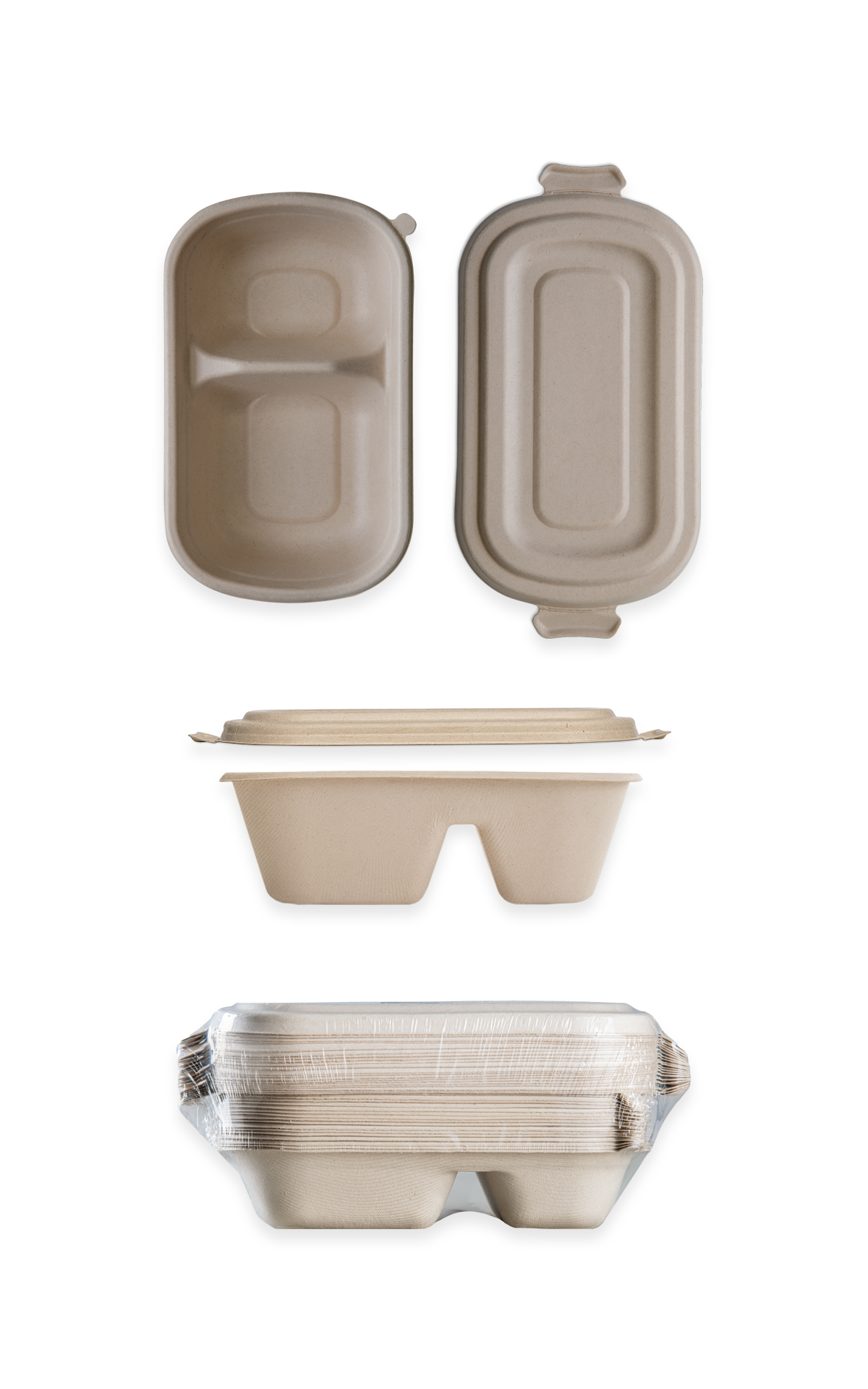 Combo 2 compartments bowl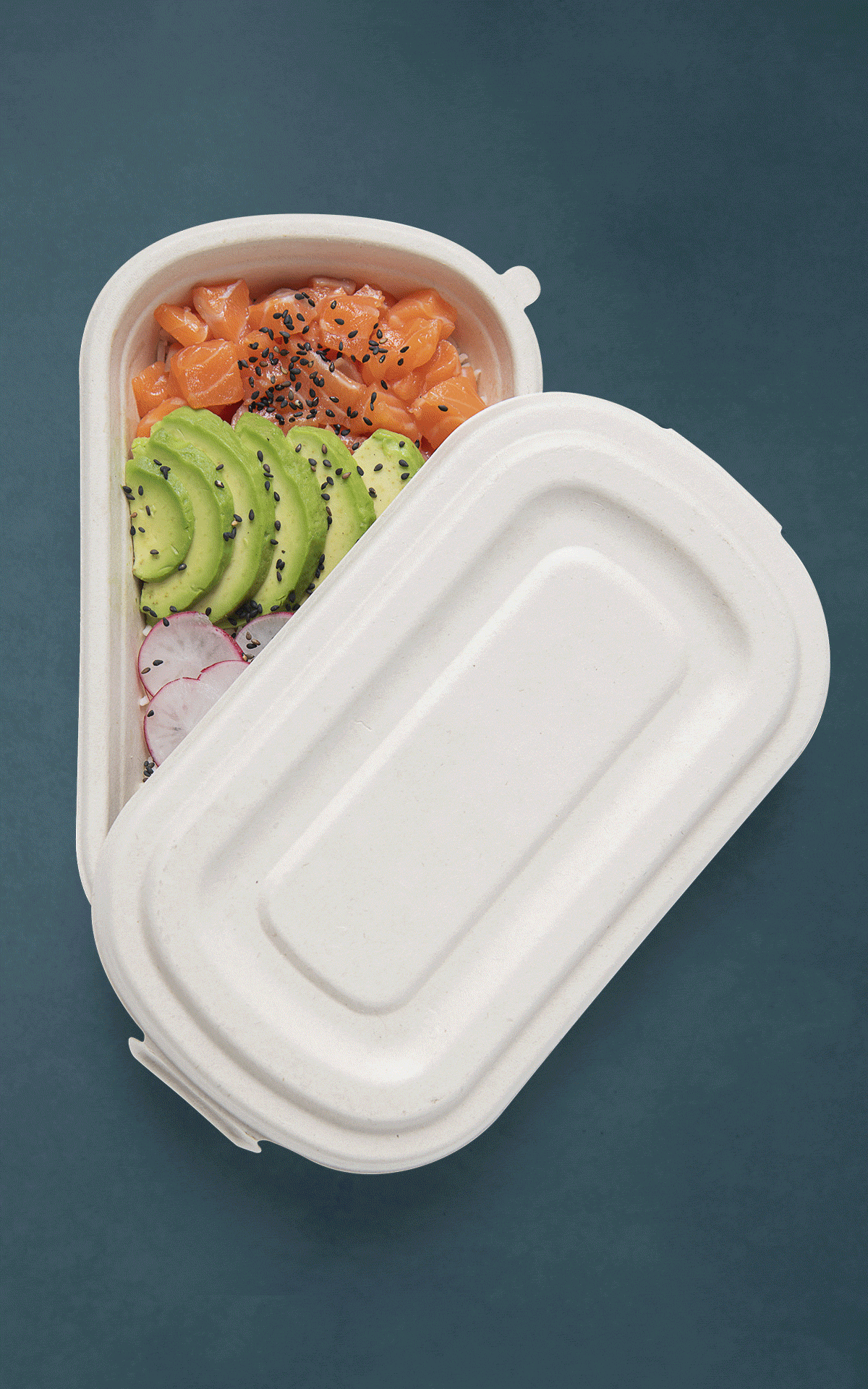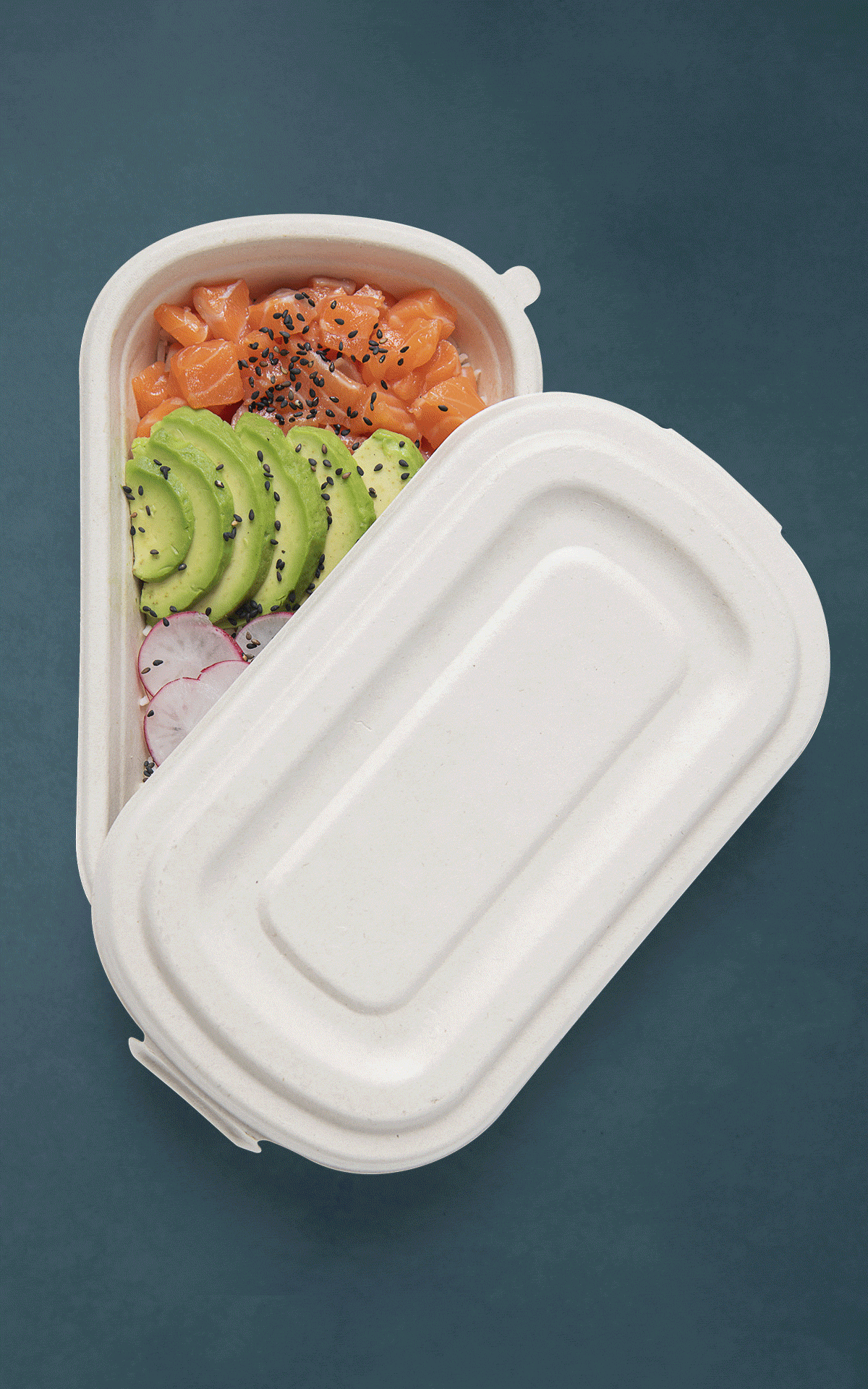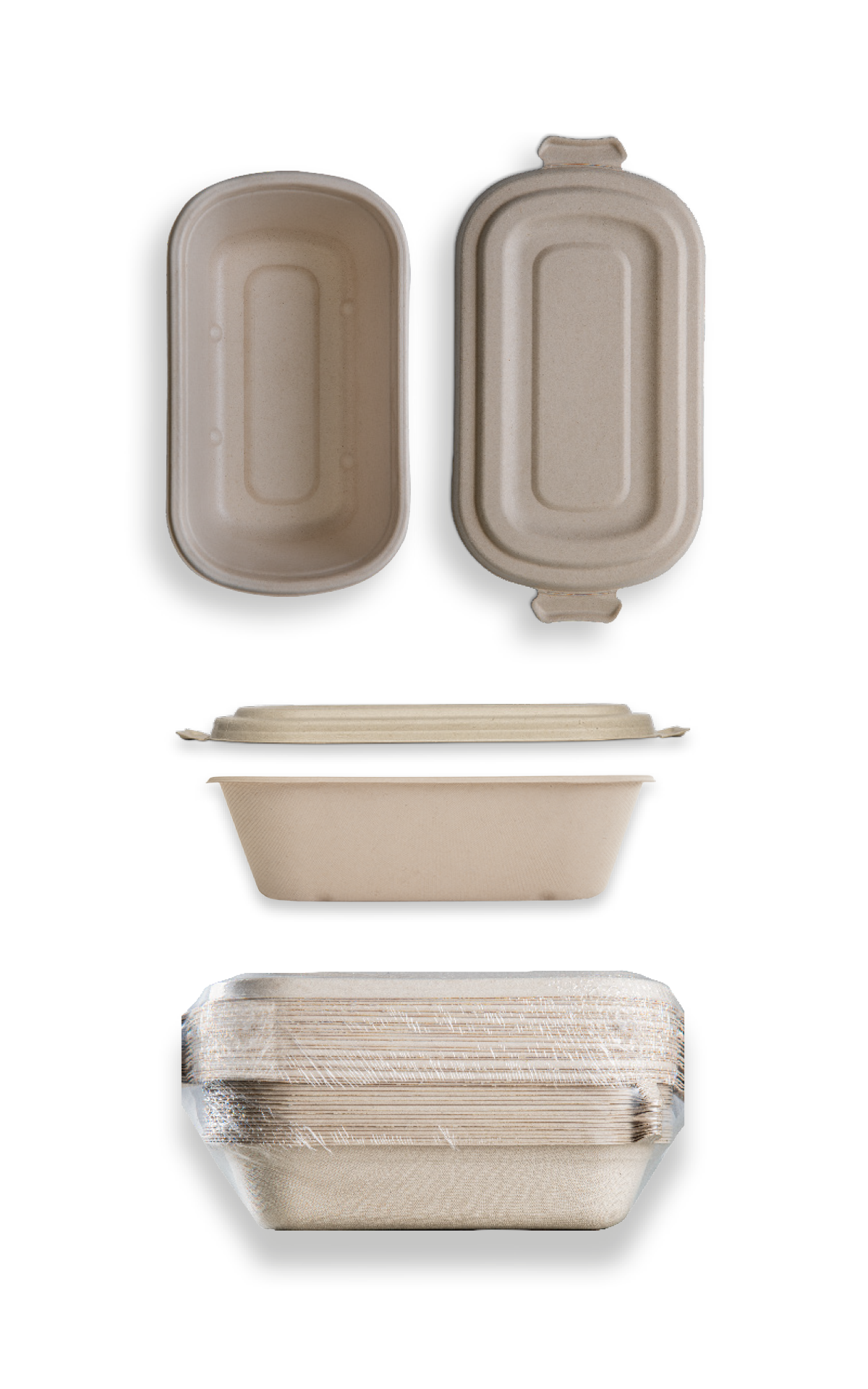 Combo oval bowl – 750ml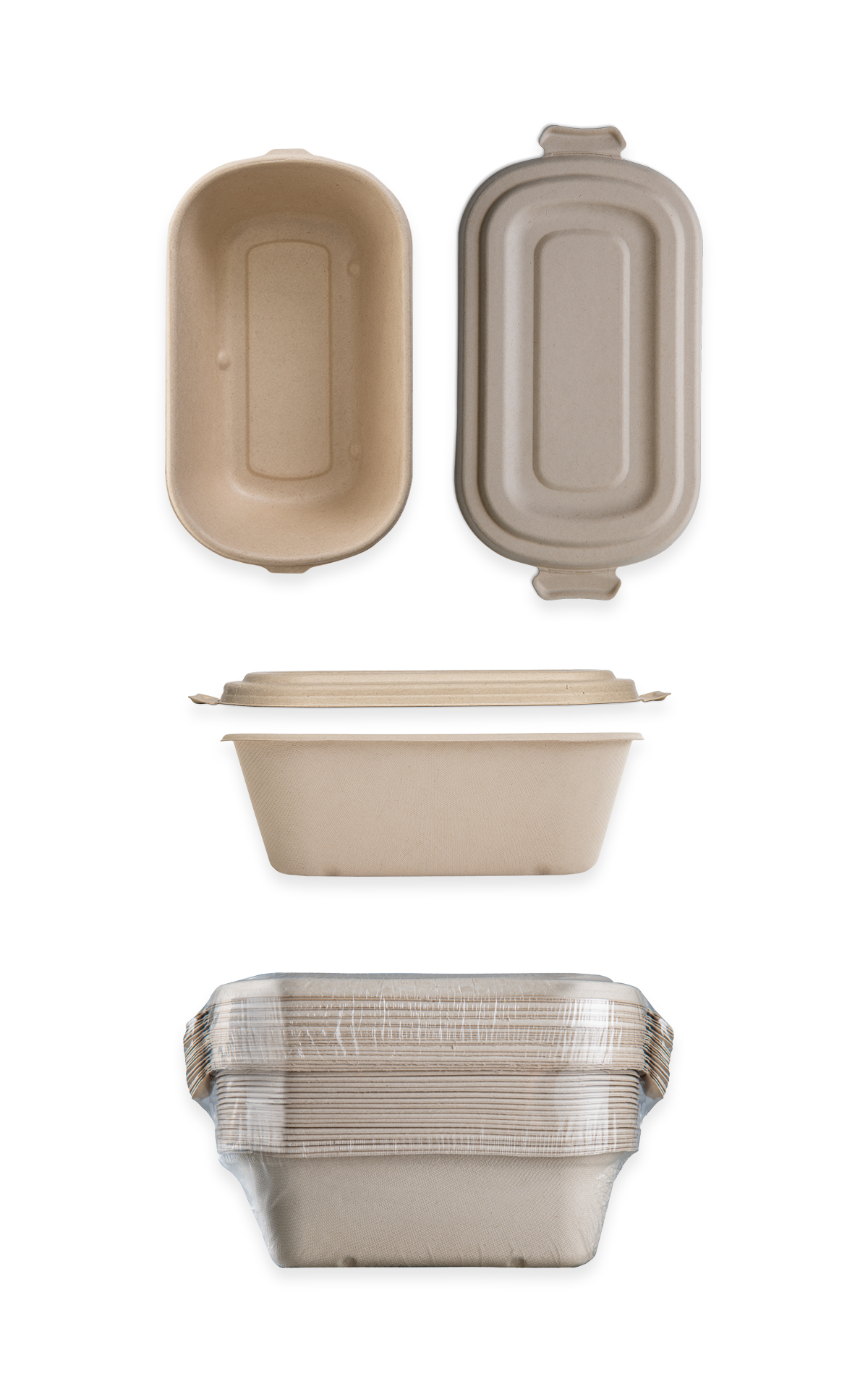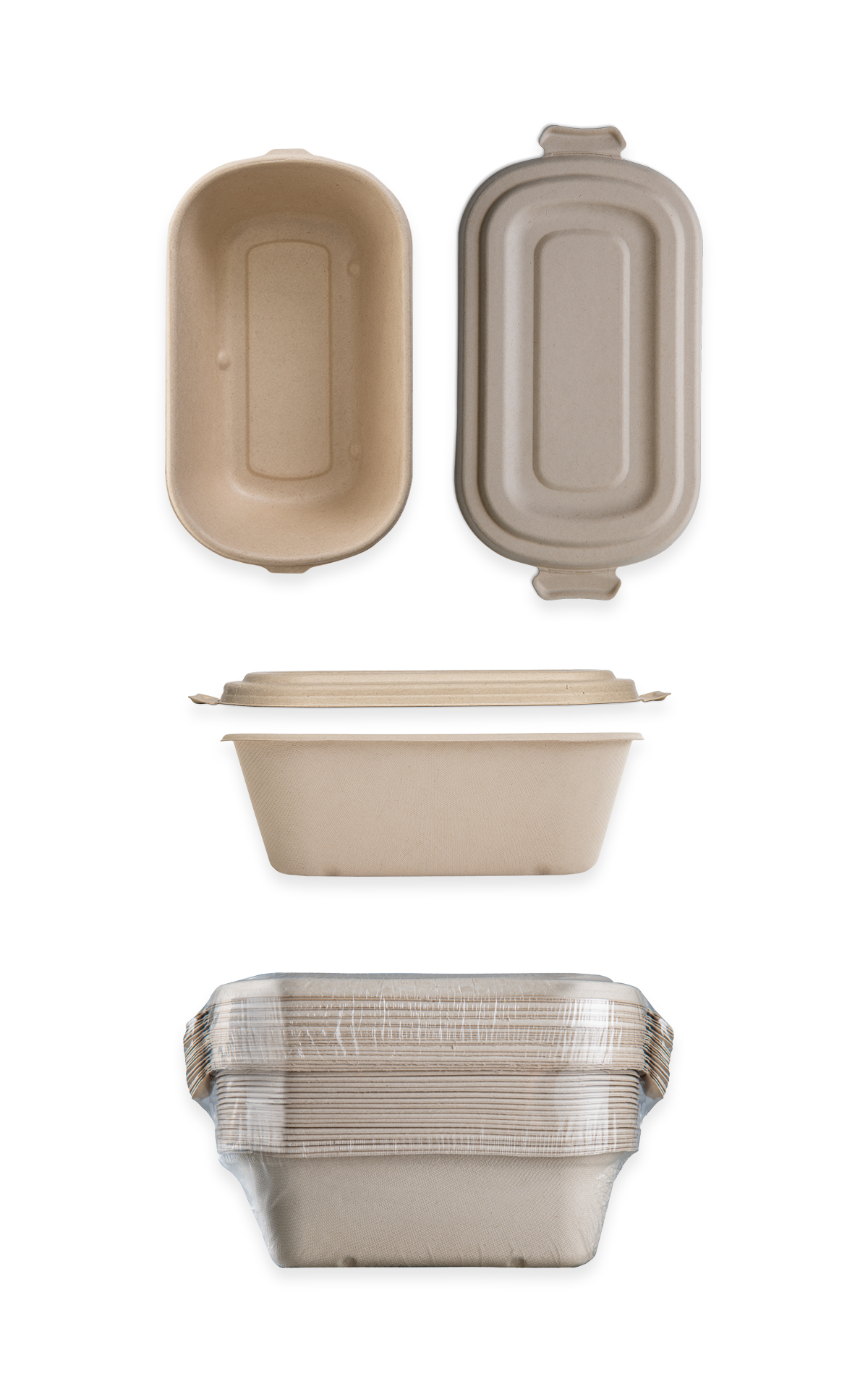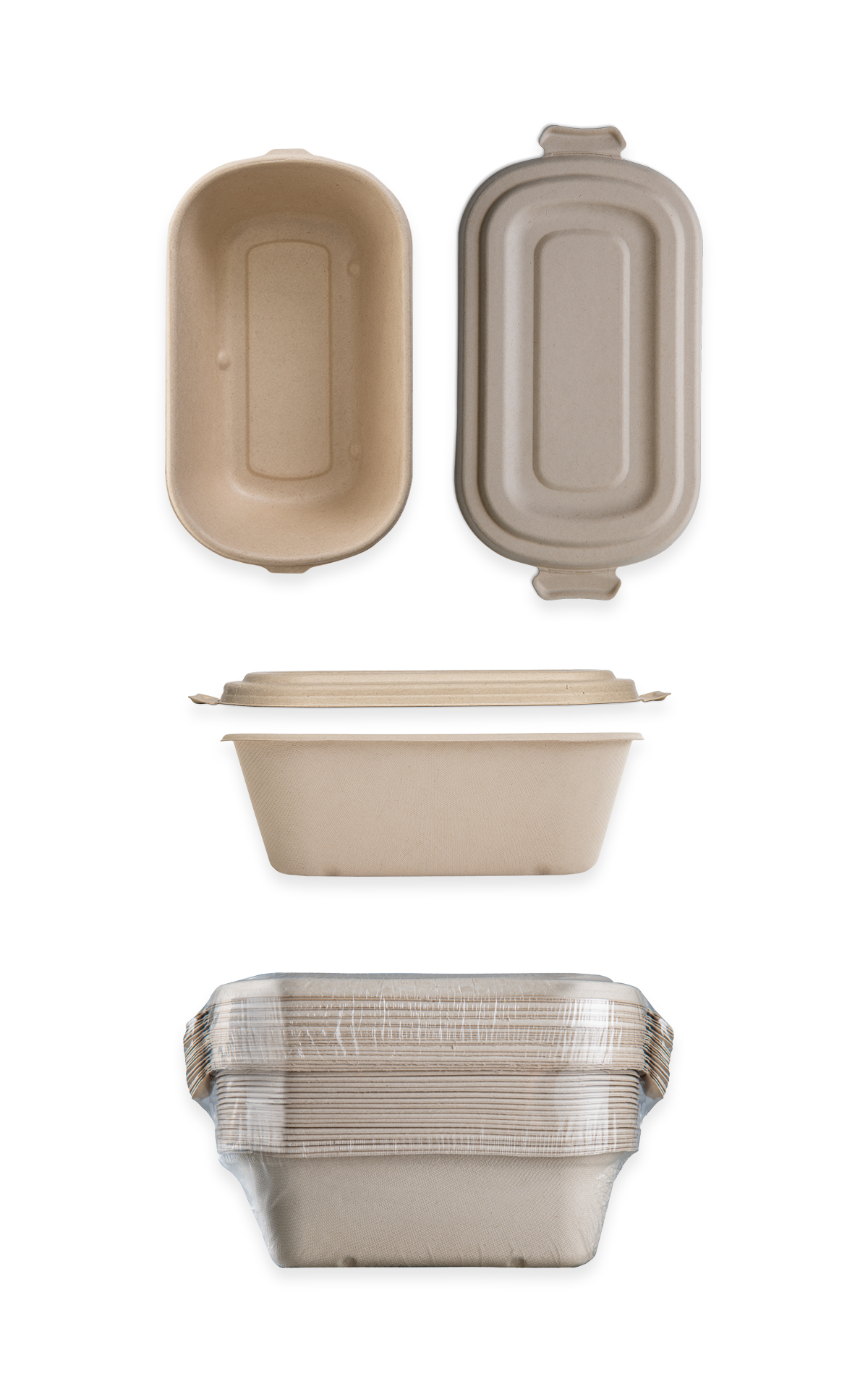 Combo oval bowl – 1000ml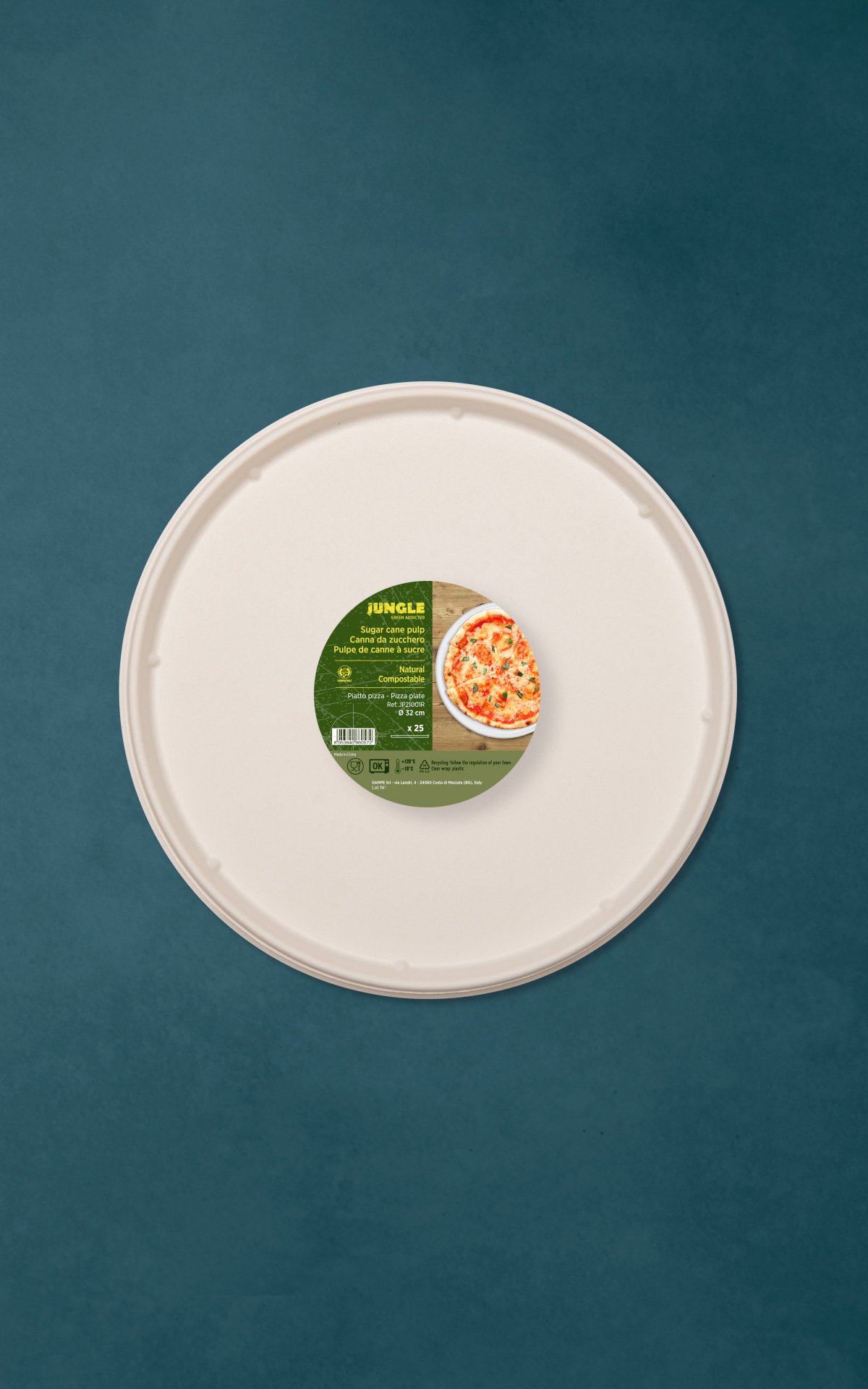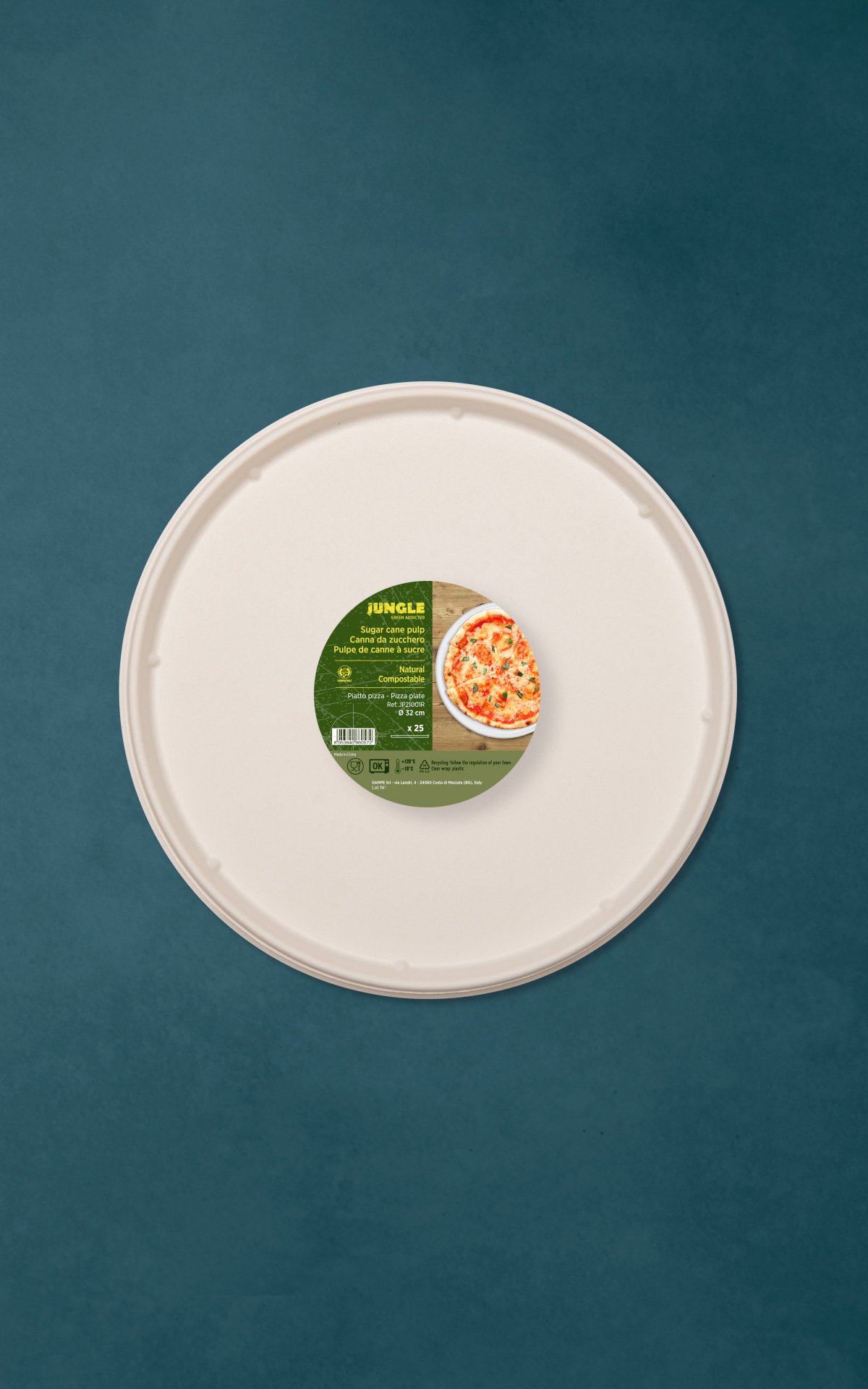 Pulp pizza plate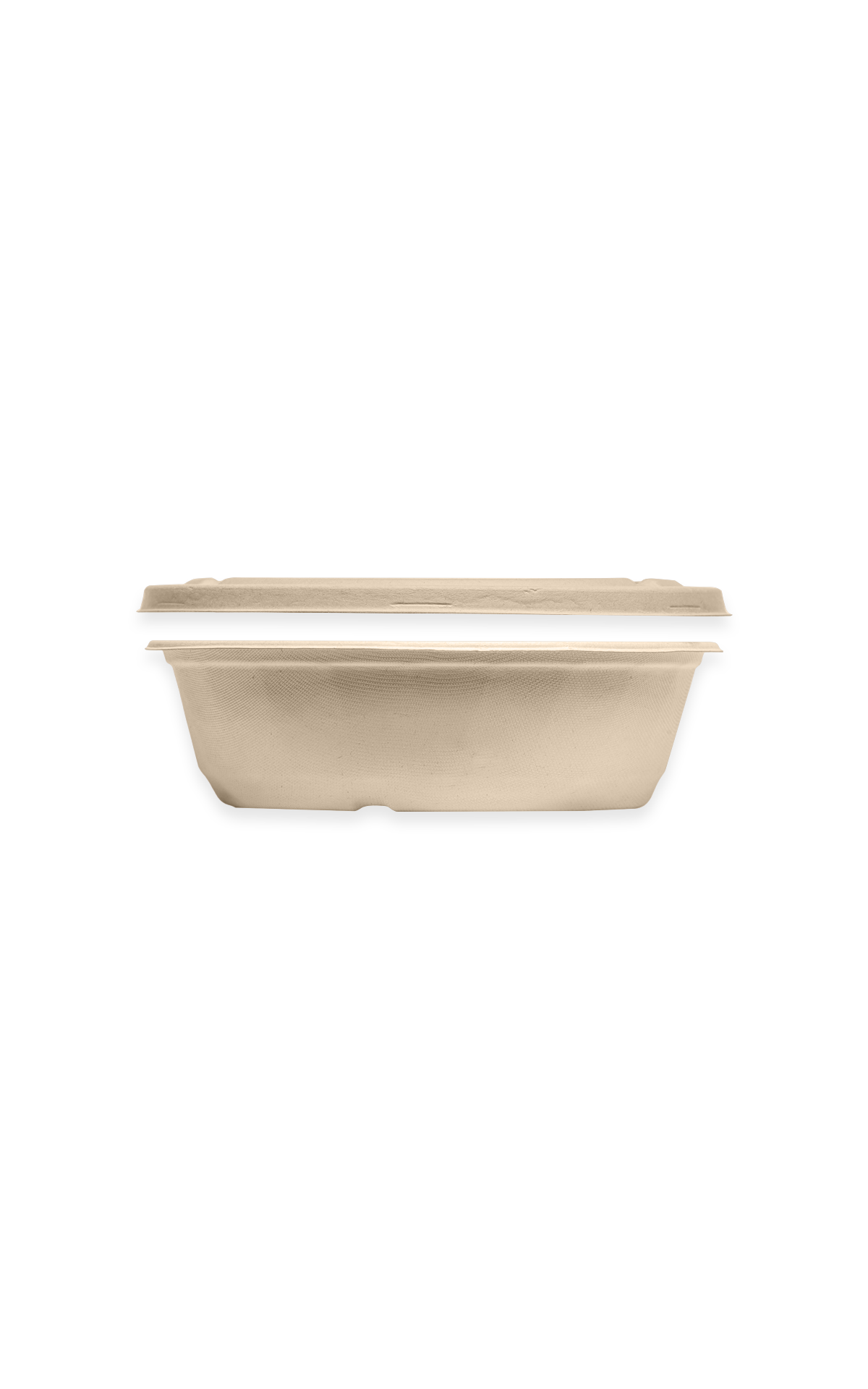 Combo catering bowl and lid
Bowl and lid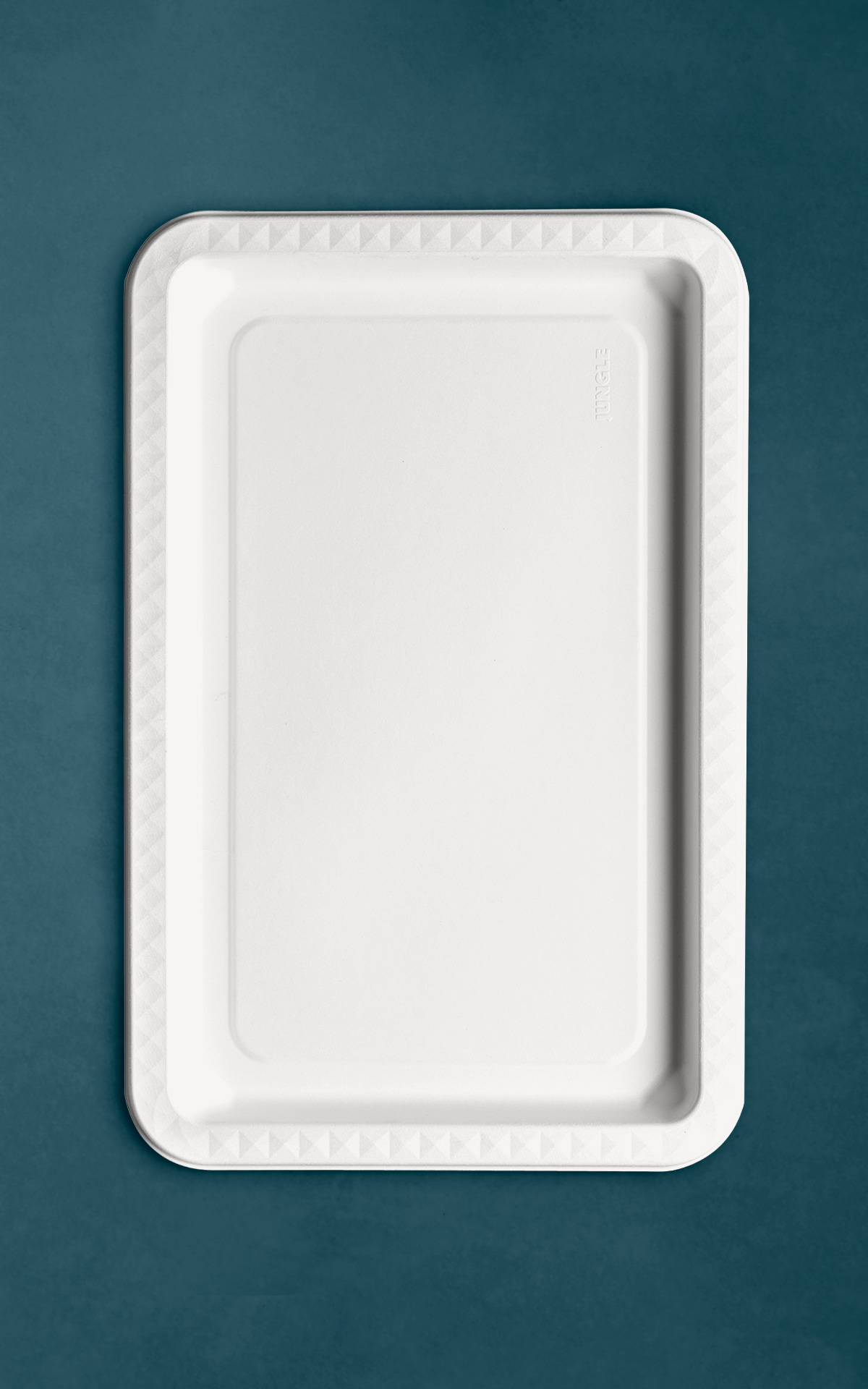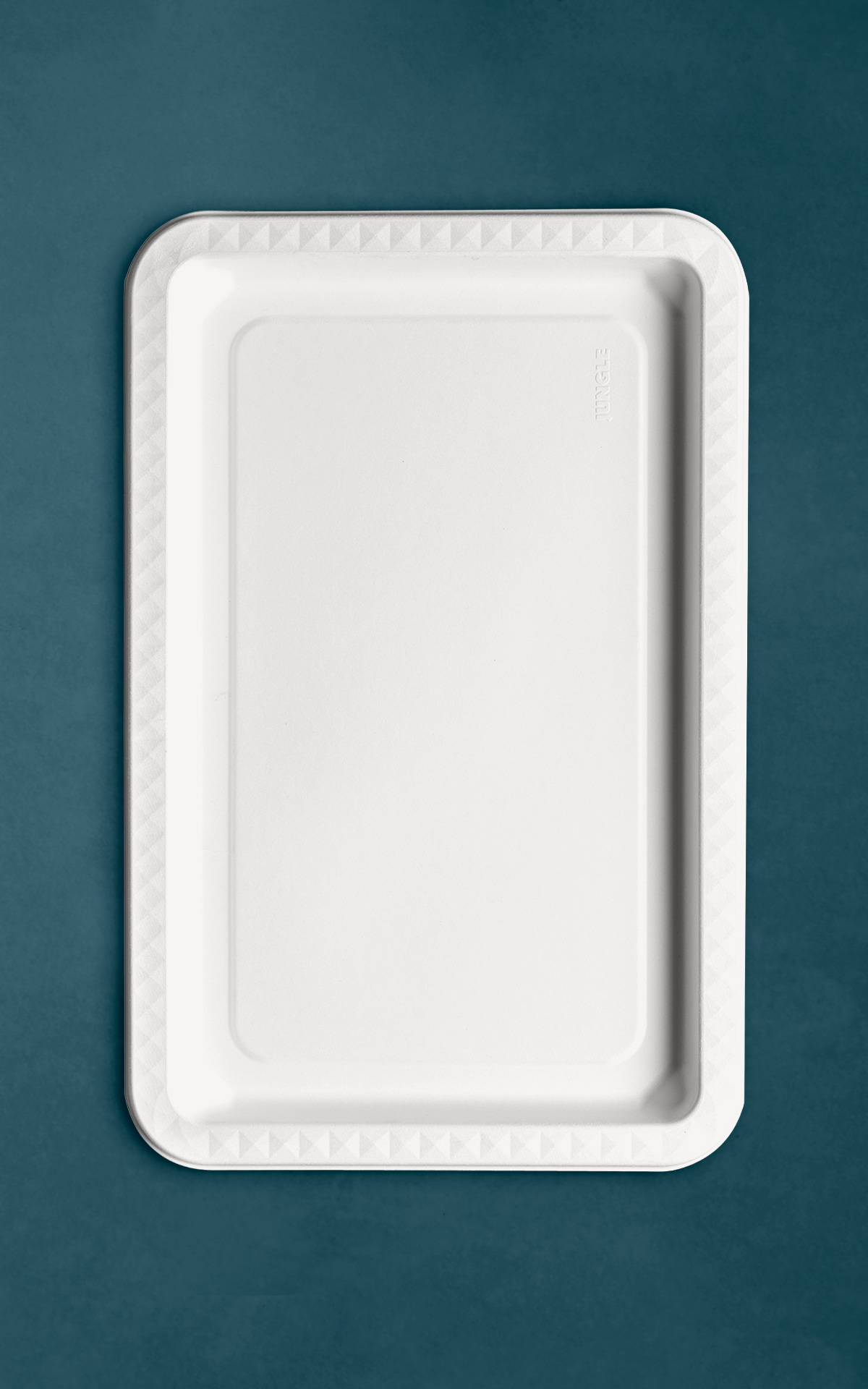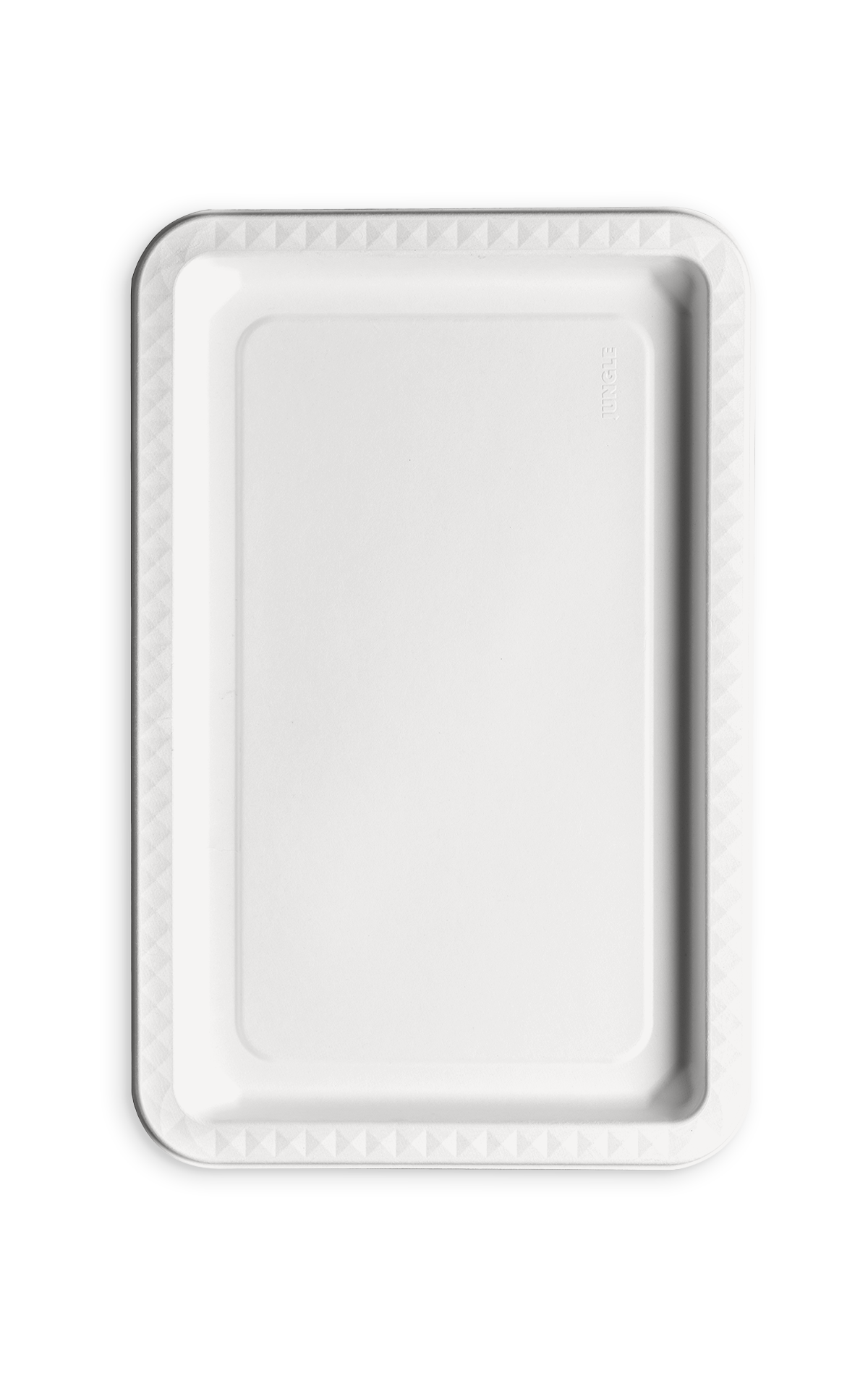 Decor Tray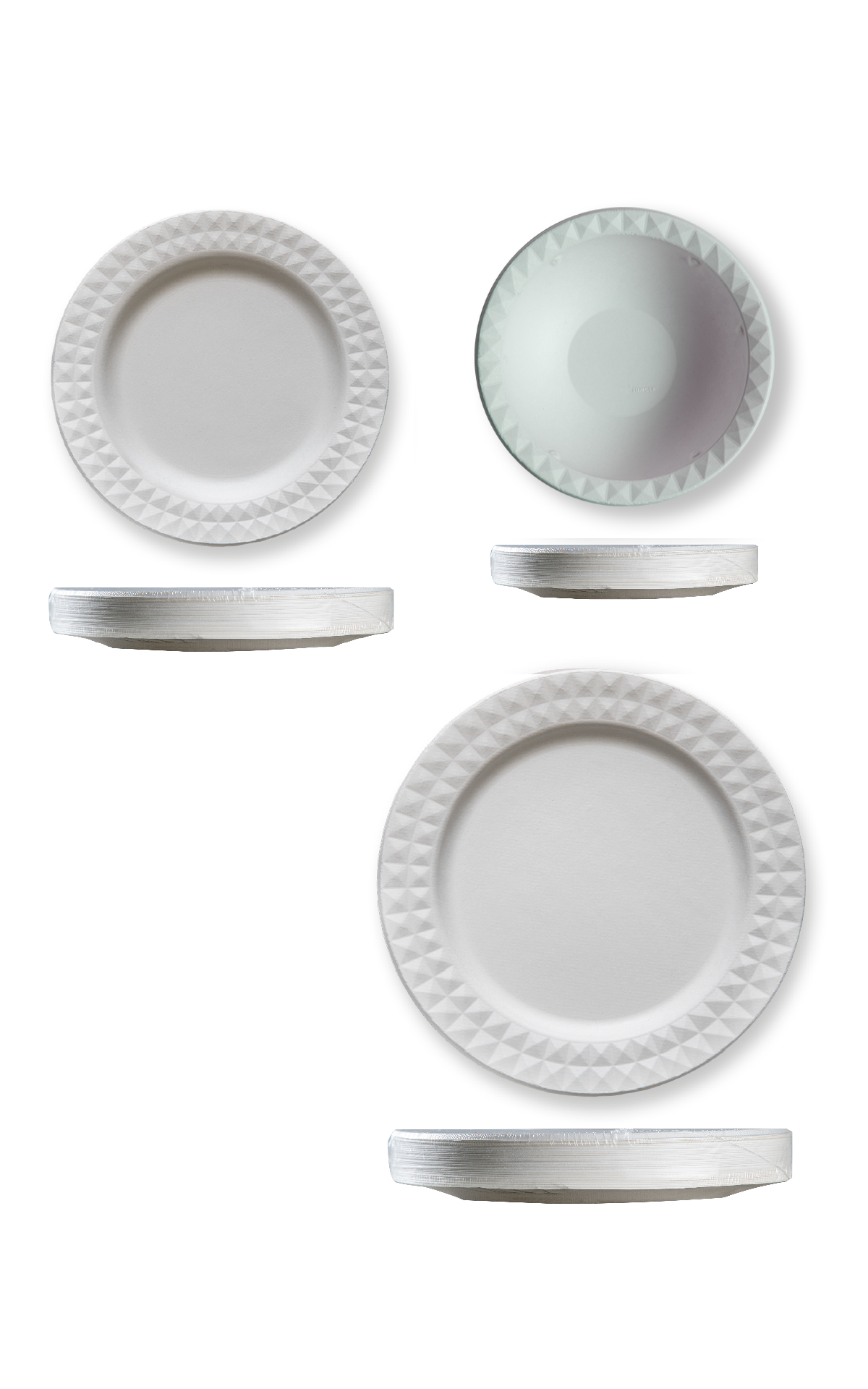 Decor line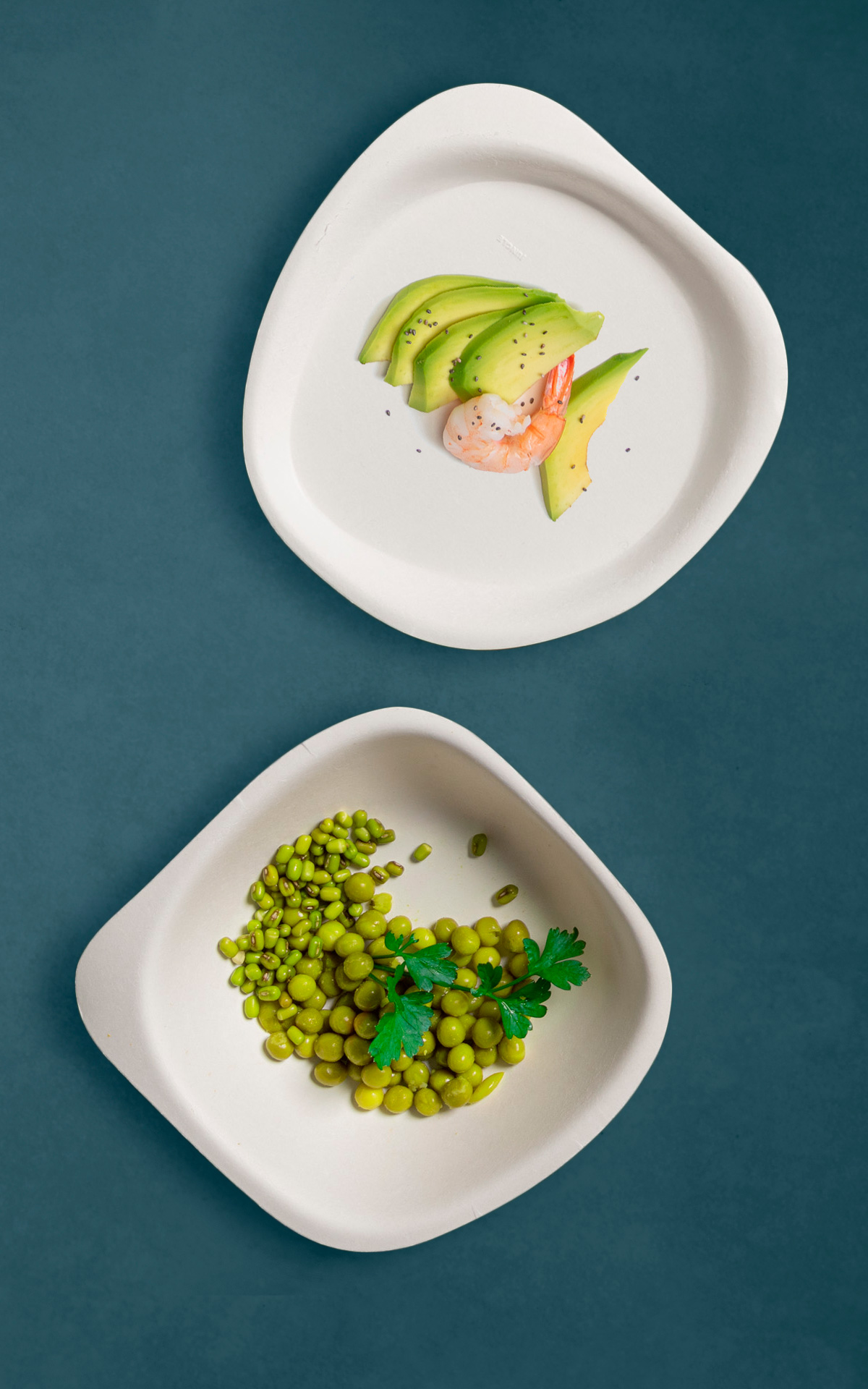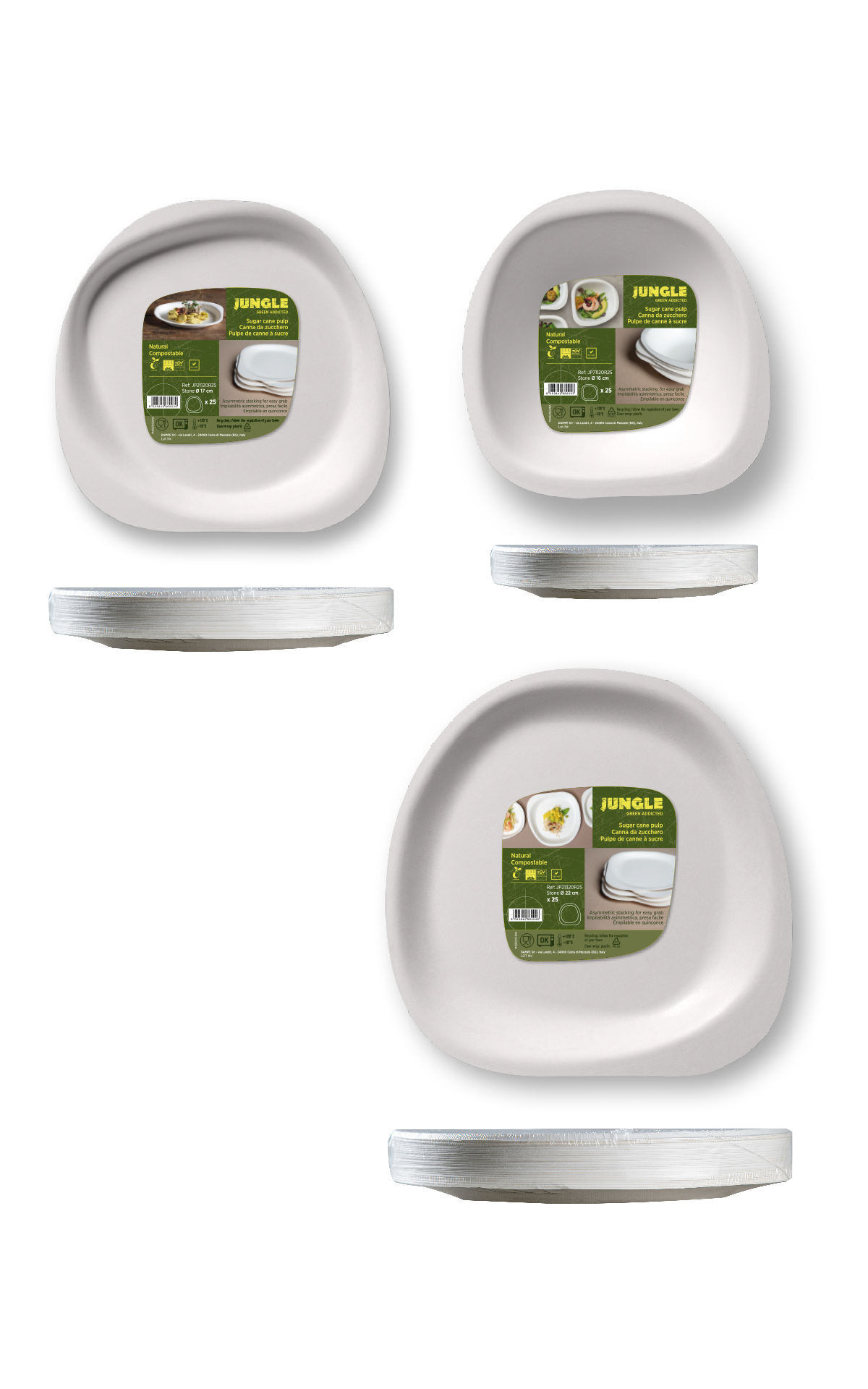 Stone line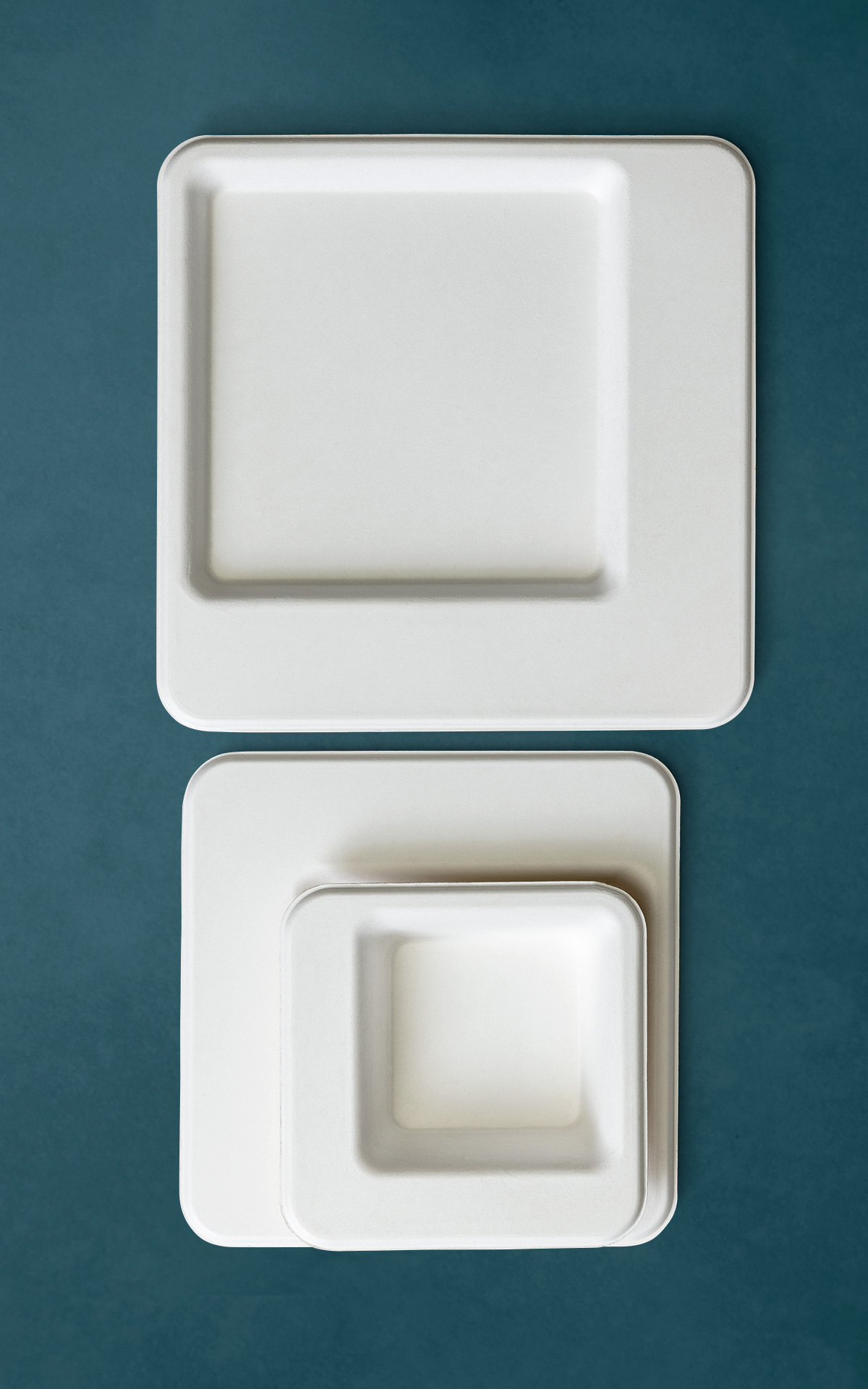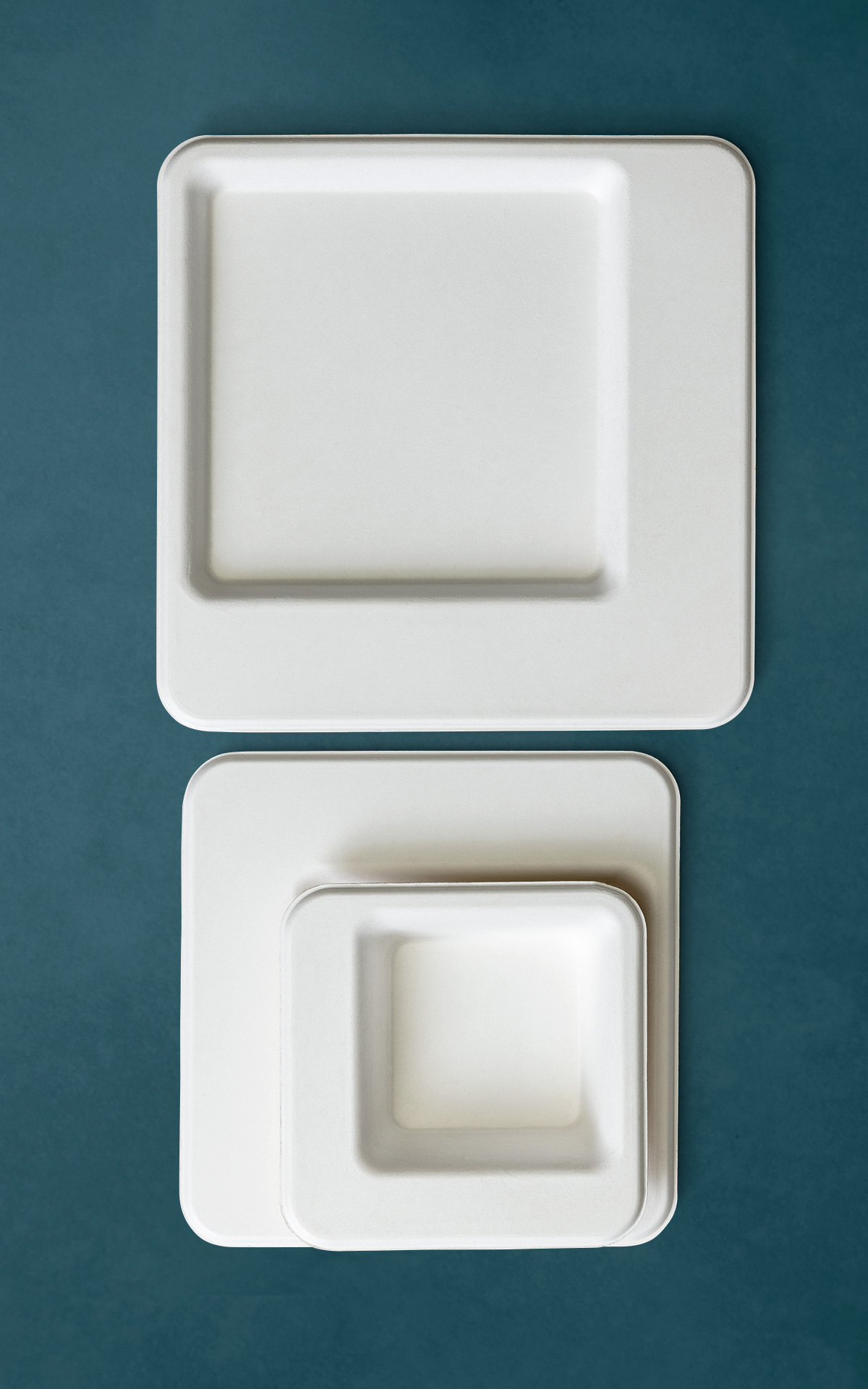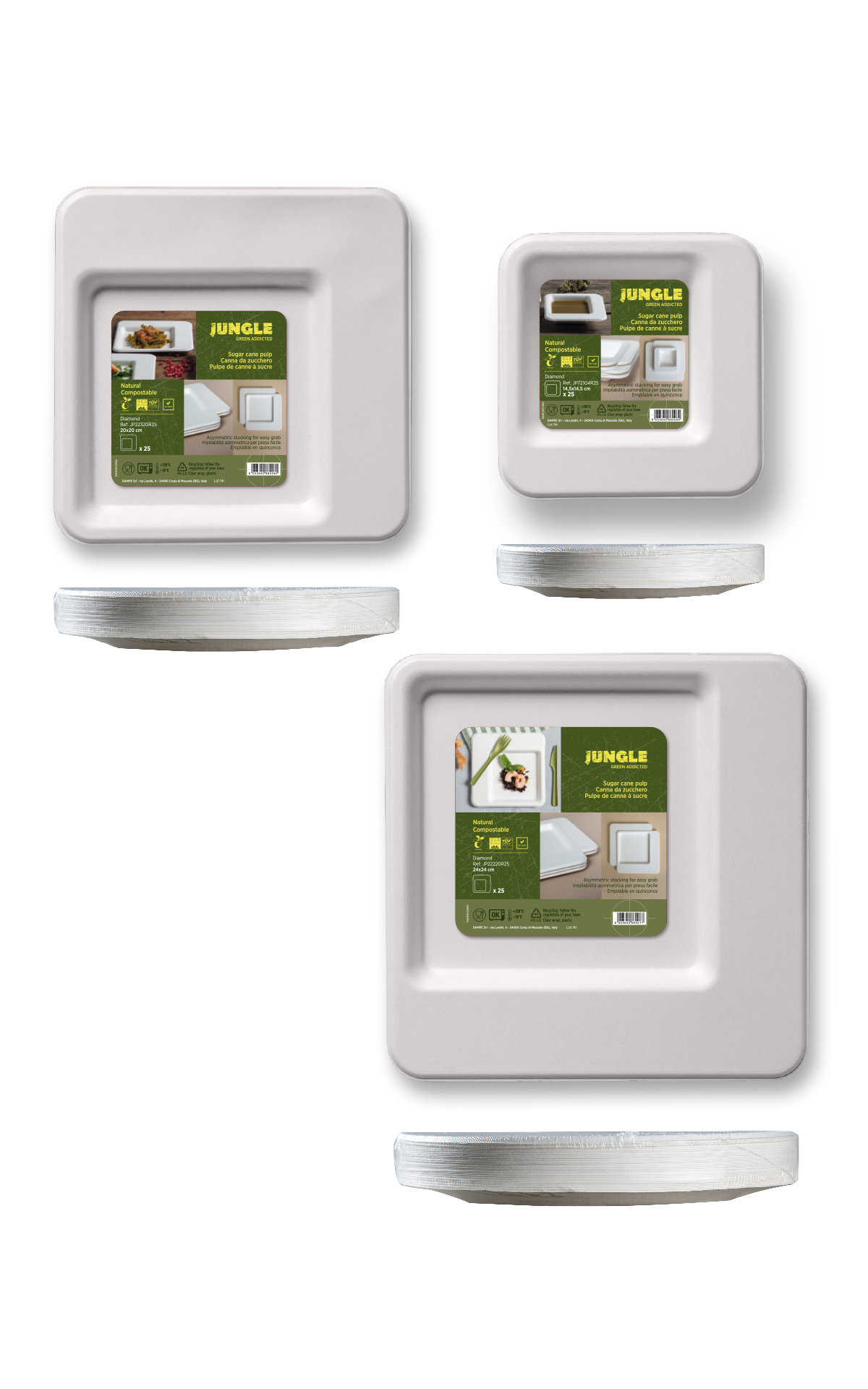 Diamond line
Paper straws
Wooden cutlery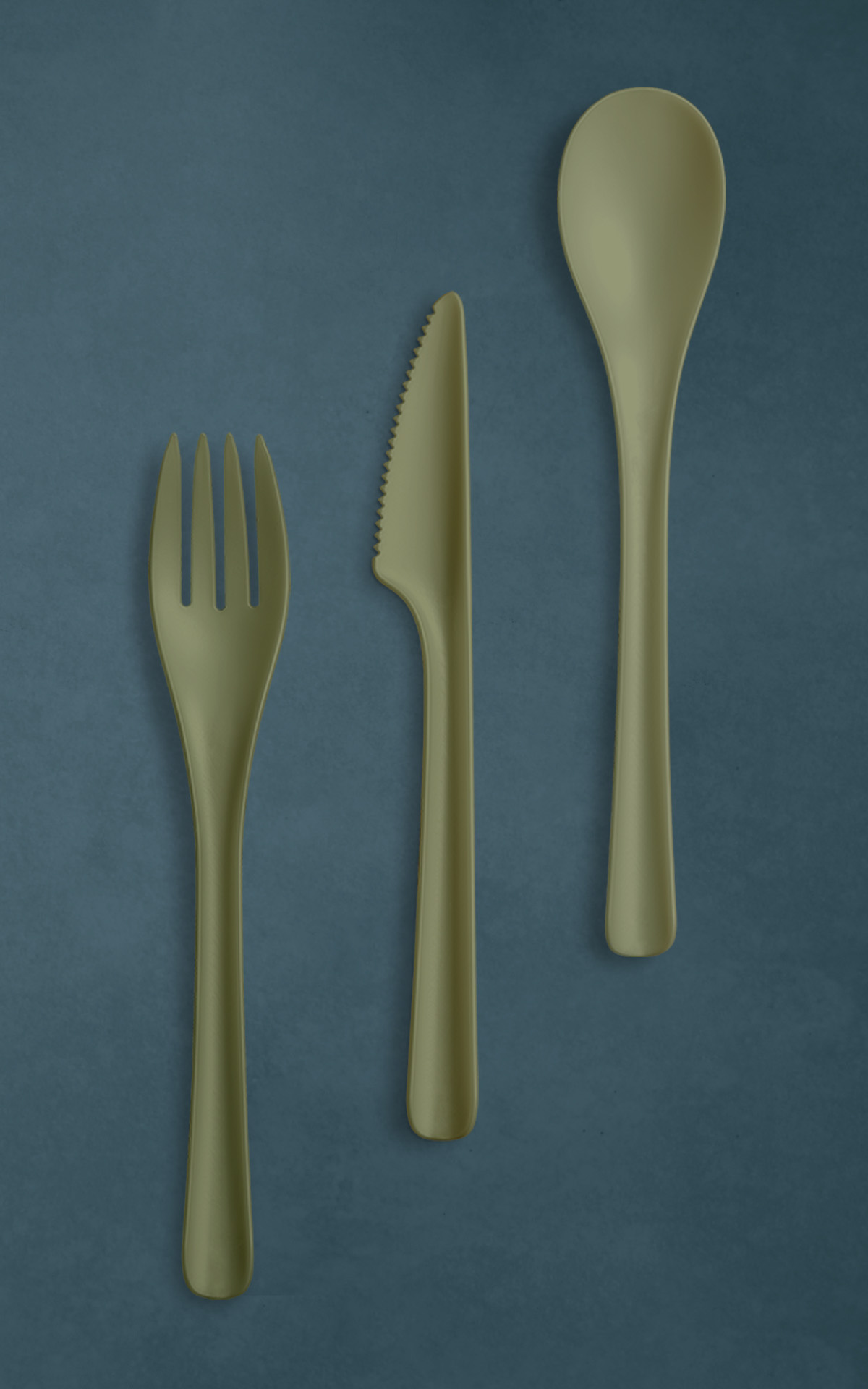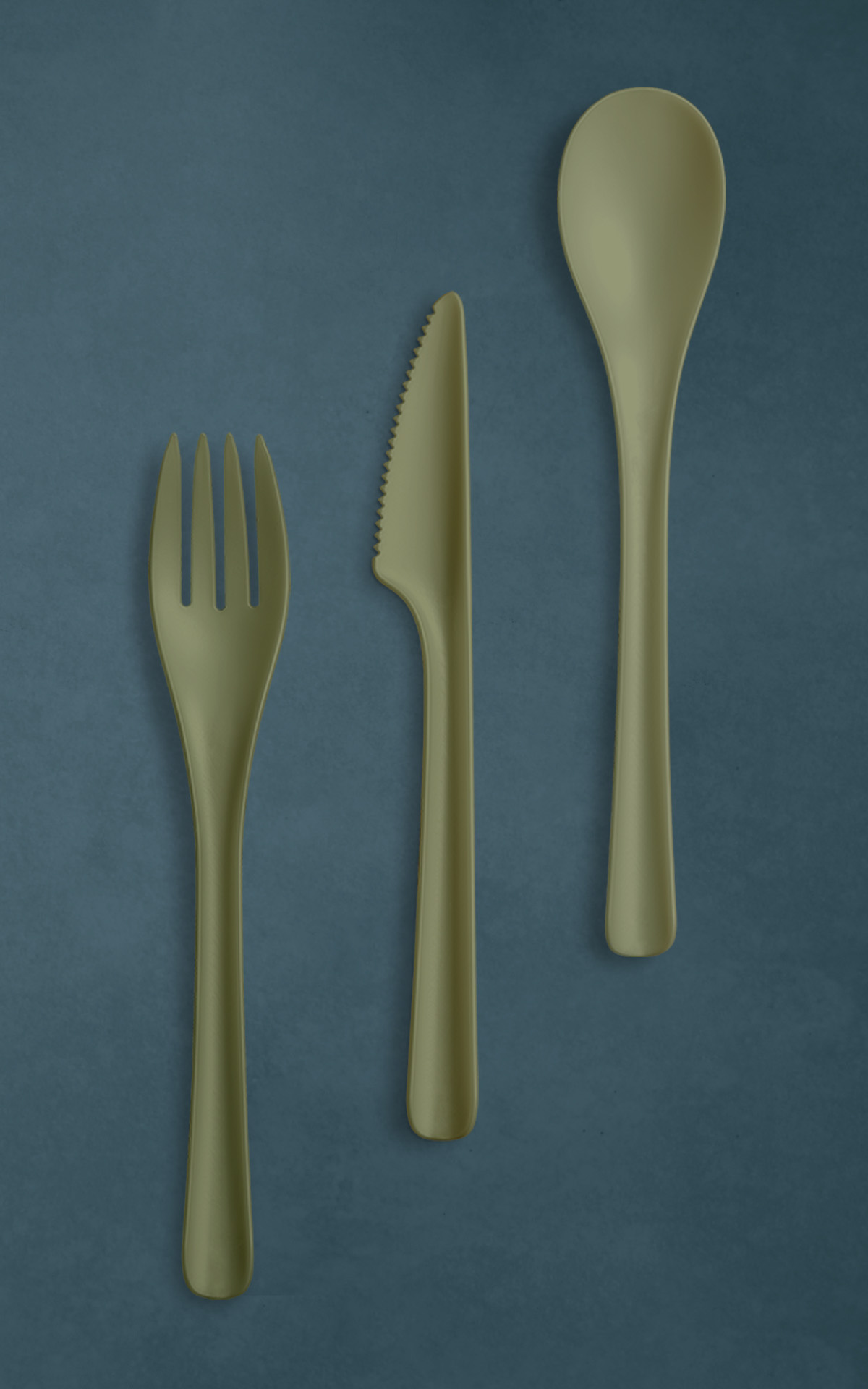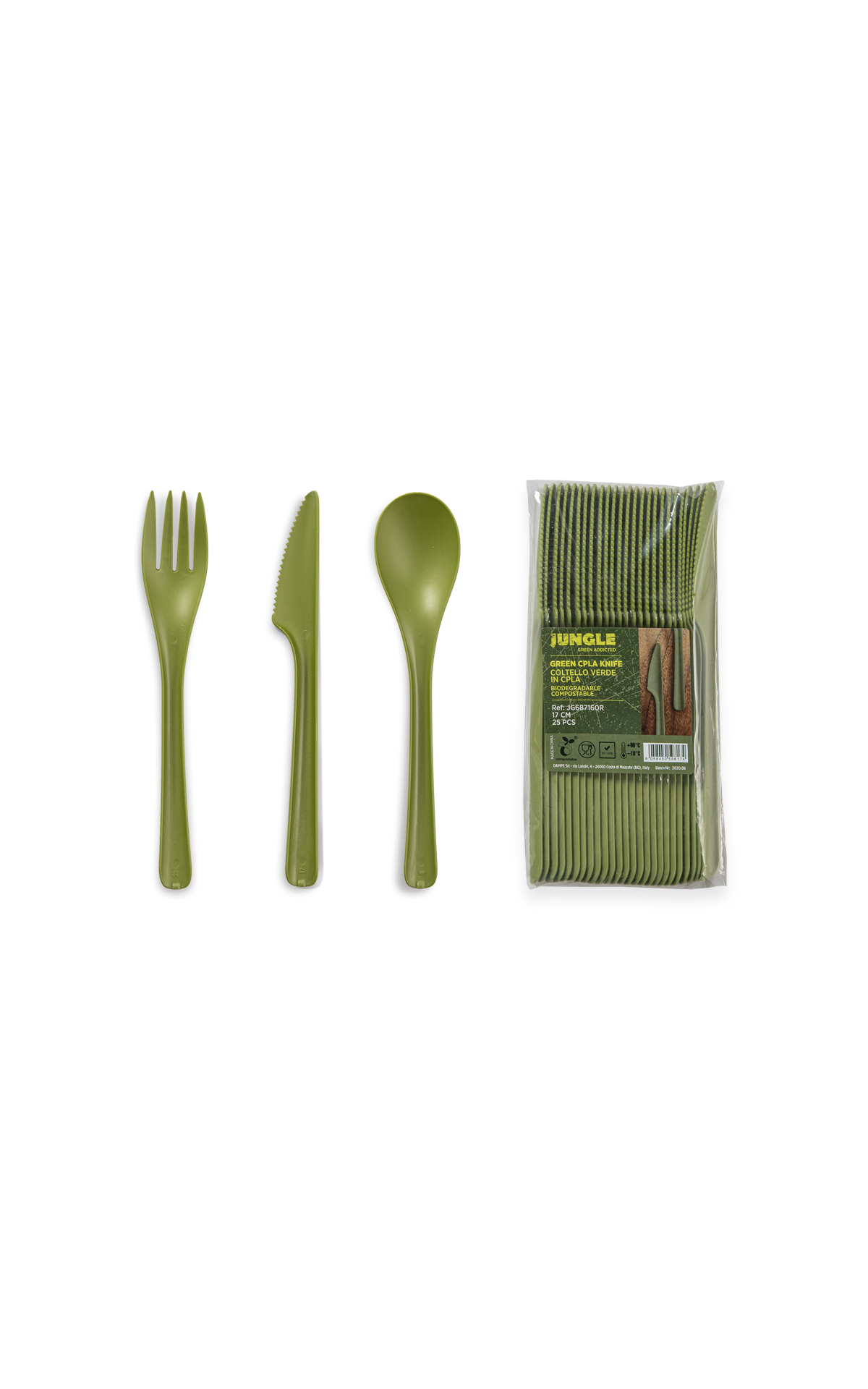 Bloom – green cpla cutlery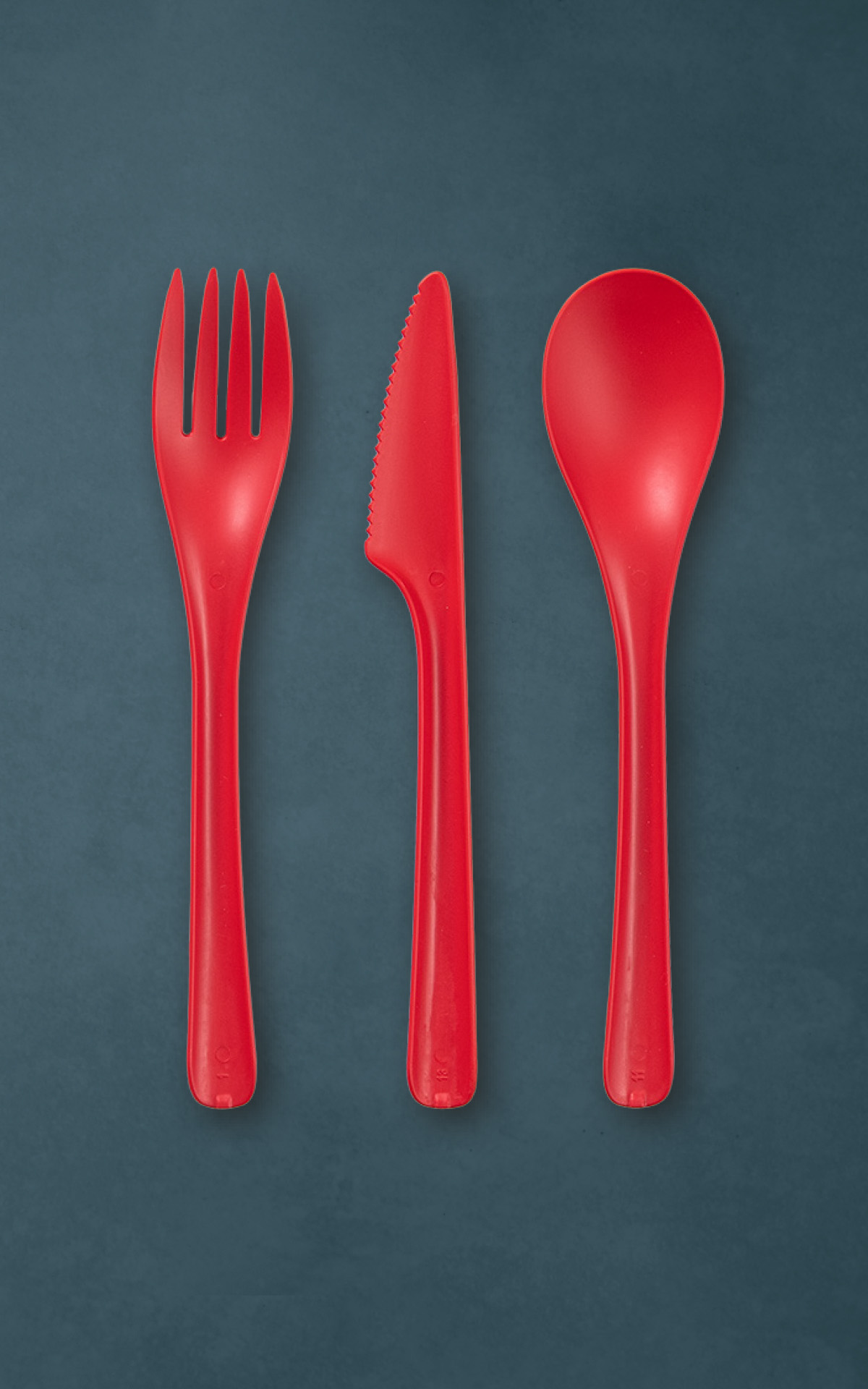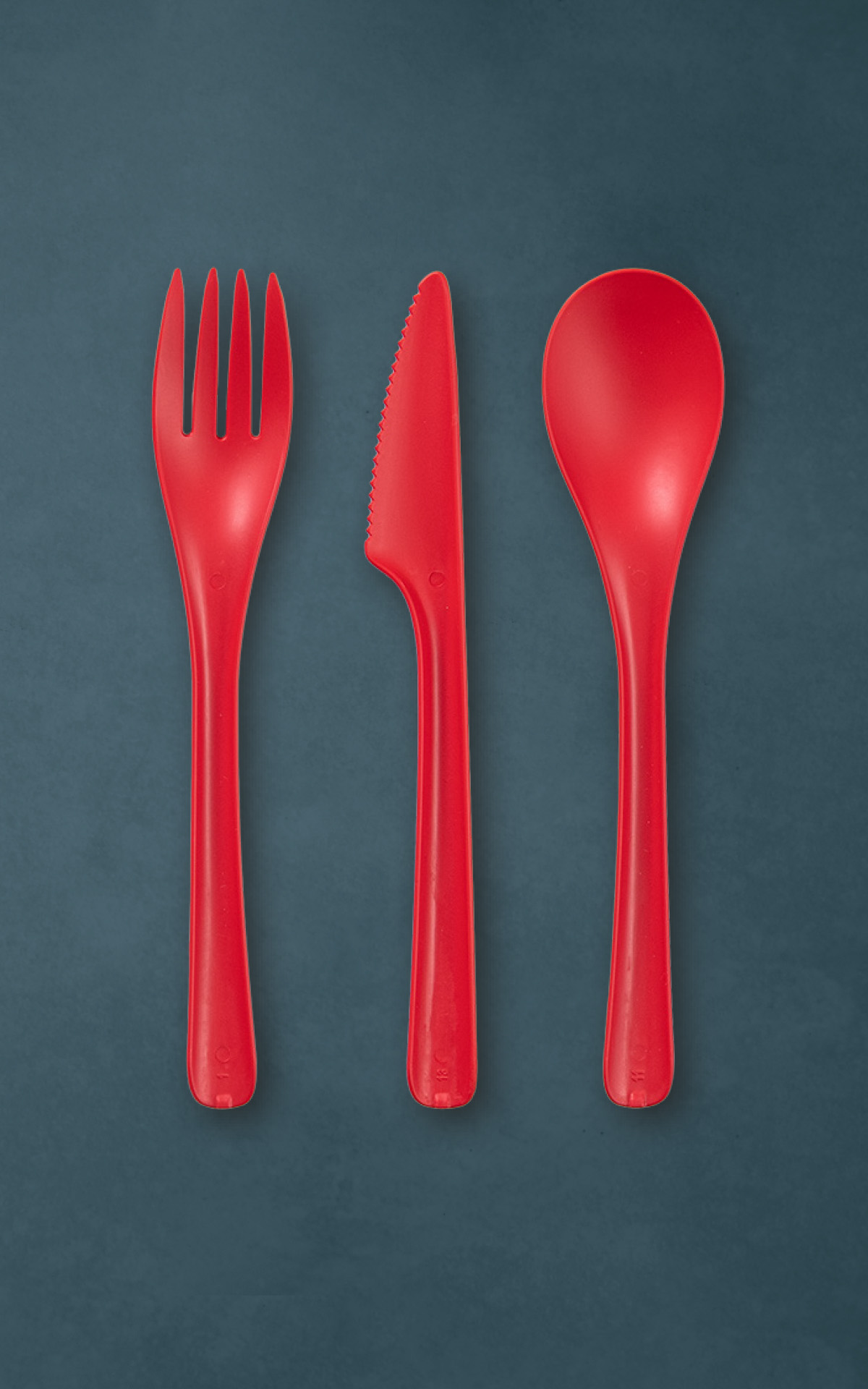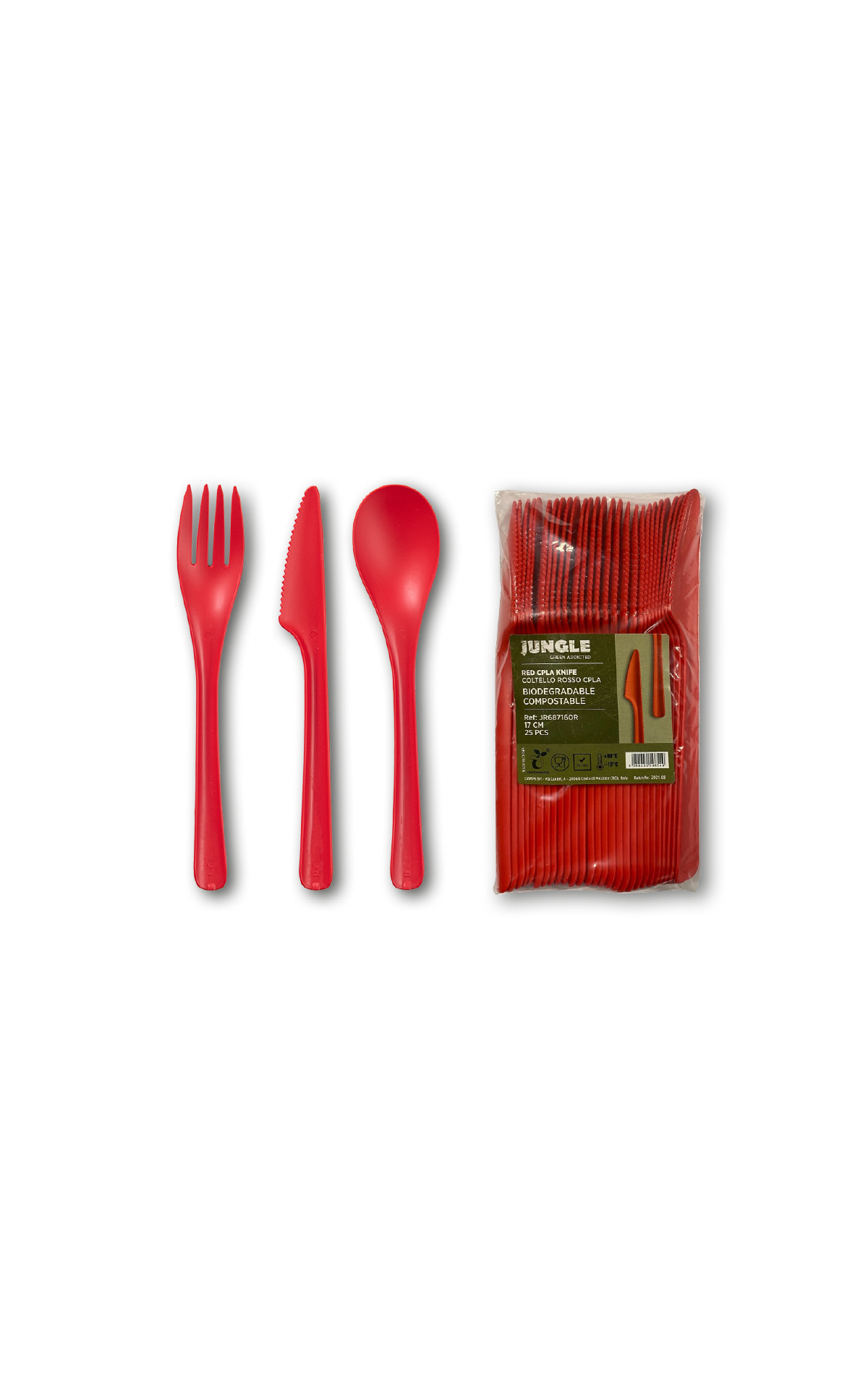 Bloom – red cpla cutlery
Sauce holder and lid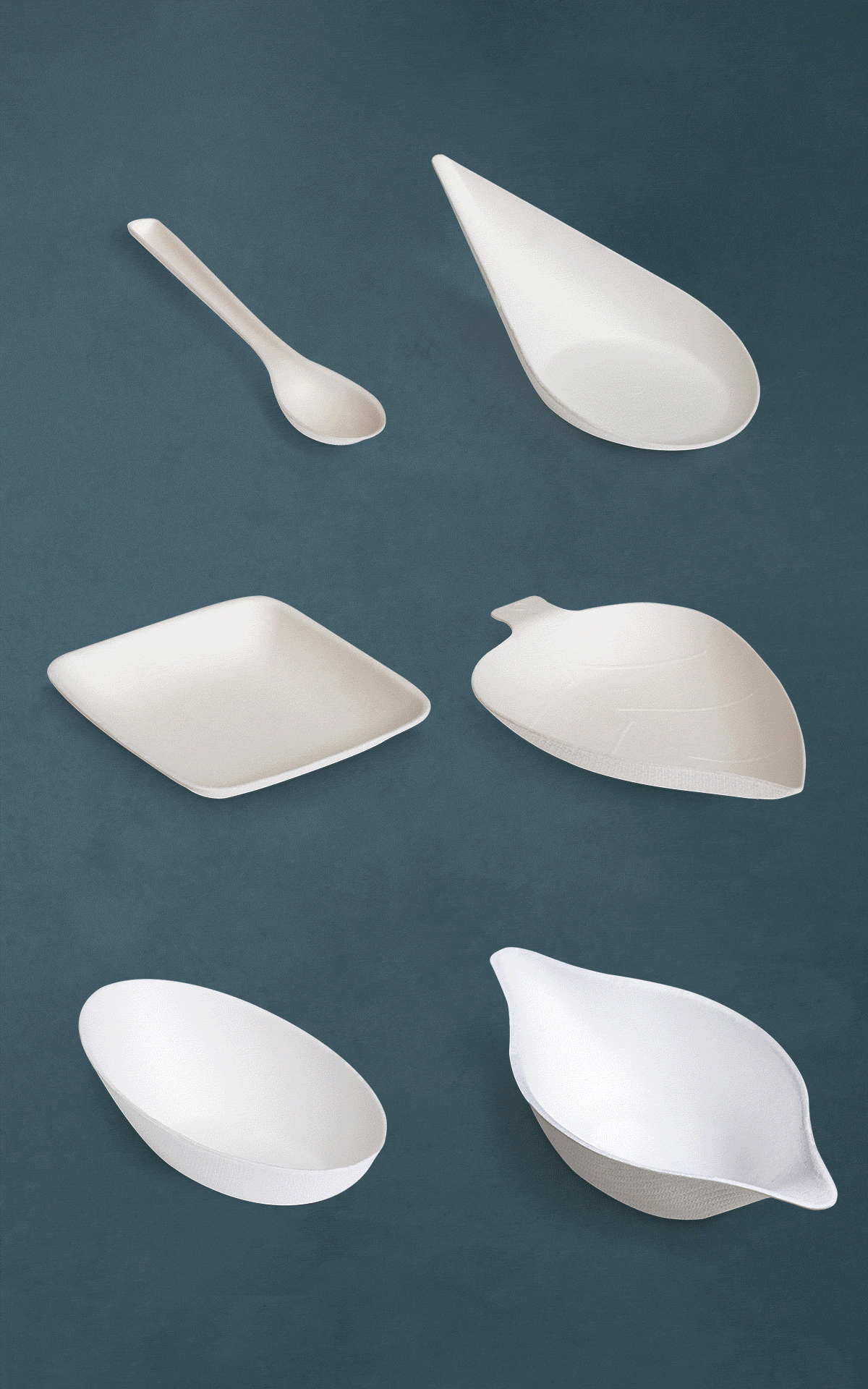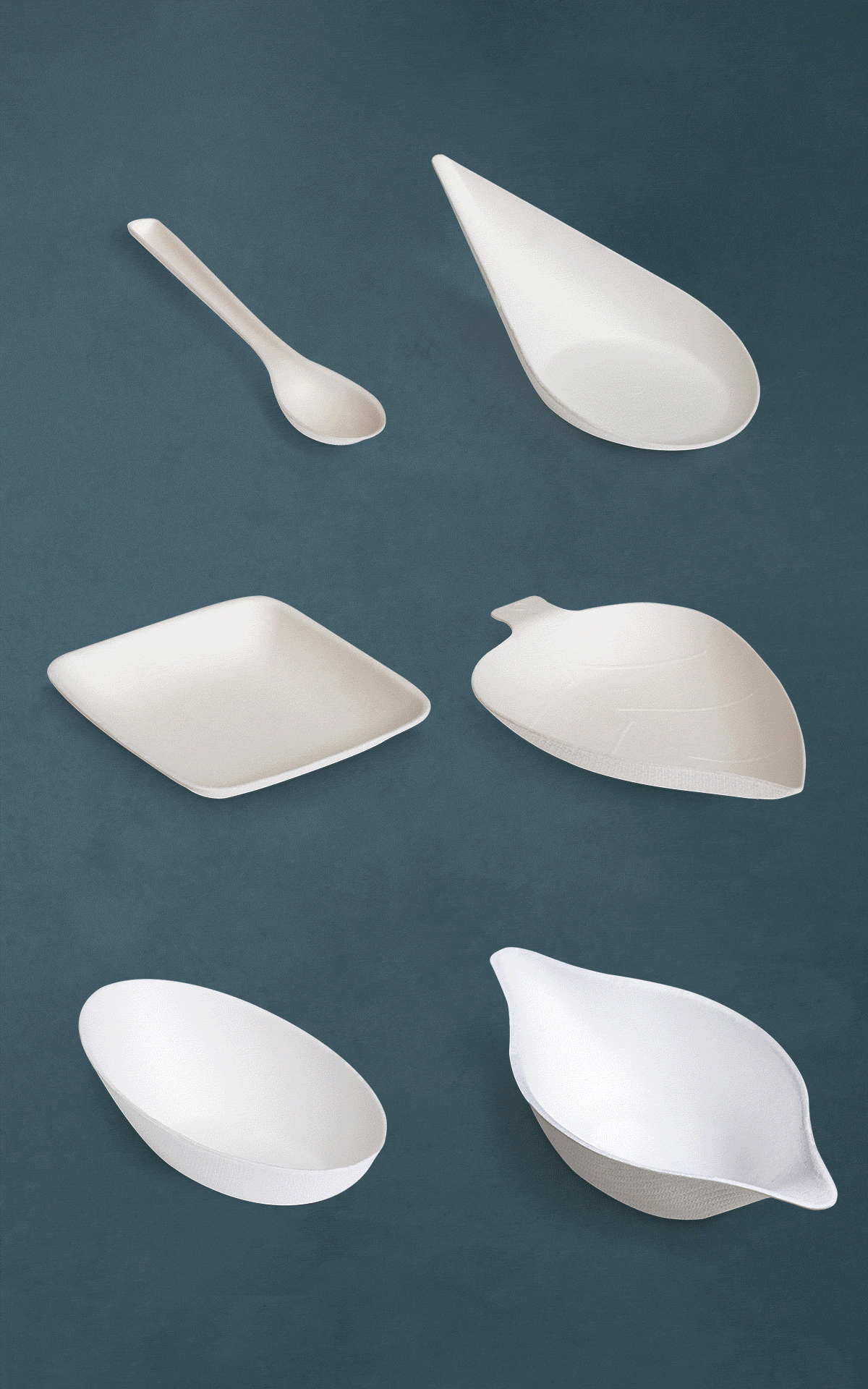 Pulp finger food